Happy Friday lovelies!  Today's post is one for all the romantics and dreamers out there (I am at the head of the queue in this group) as we head off to the capital of love, for a romantic portrait session in Paris captured by Krystal Kenney Photography.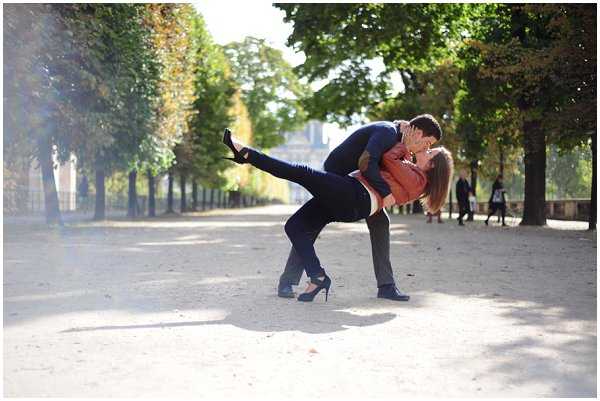 The couple stayed in Paris' 2nd arrondissement in an apartment found on Airbnb so that they could experience the city from the perspective of a resident.  In addition to their romantic portrait session, the couple enjoyed exploring the city and its fine restaurants and off note Comptoir De La Gastronomie where the foie gras ravioli in truffle sauce and french onion soup were "one of the best meals we had in all of our travels!"
The lovely Ashley takes us through their romantic Paris experience: "My husband, Jeff, and I both grew up in West Virginia traveling mainly just inside the US until I got the opportunity to study abroad in Italy one summer when we were dating. For my last week there, Jeff came to visit me and we traveled through Rome and Florence.
It was incredible, and it was his first time out of the country. We both fell in love with the city, and each other, and decided we wanted to always make traveling a priority. One of the top places on our list was Paris.
We wanted to visit Paris to, of course, see all of the famous sights but more than anything we wanted to experience why everyone calls it the most romantic city in the world…and we found it! Our favorite memory from Paris was accidentally coming across a small pop up restaurant and bar on the river walk by the Seine. We bought a bottle of wine, and some cheese and bread and watched the sunset as we sat by the water together on our last night in Paris. It was something we will never forget!"

Contact Details:
Photography: Krystal Kenney website
Krystal Kenney Facebook: www.facebook.com/pages/Krystal-Kenney-Photography/
Email: [email protected]