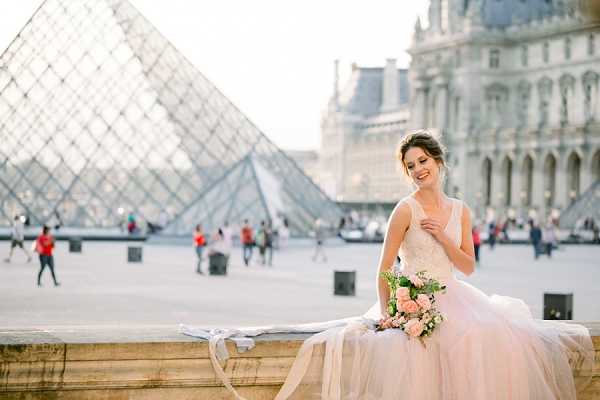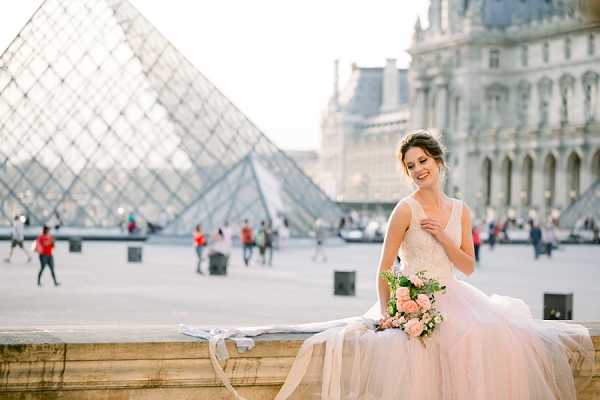 Hello lovelies, we are kicking off this week with a Pastel Inspired Parisian Wedding Styled Shoot.
A talented group of wedding suppliers have collaborated together to bring you a dreamy pastel inspired photoshoot. We love our brides blush Weekend Wedding Dress, her fine art inspired bridal bouquet and all the romantic backdrops seen throughout this shoot. It's Parisian elegance from start to finish!
Are you considering Paris for your destination wedding? If that was a yes then you're certainly in the right place. To help you in your early planning stages we have created a selection of the coolest Paris wedding venues perfect for creating that "je ne sais quoi" that will have your guests reminiscing for years to come. Check out our comprehensive list here.
We'll now pass you over to Abbie Mae Photography to walk us through today's Pastel Inspired Parisian Wedding Styled Shoot…
"I have always loved the Parisian culture and have wanted to indulge in it ever since I was little. I have visited France twice before this year and I had always dreamed of doing a shoot while I was there since I was always traveling with family."
"This past April, I had the amazing opportunity of traveling to Paris alone, so I took every opportunity I could do create an unreal styled shoot. I had local Dallas vendors and international vendors from Paris involved which created a gorgeous shoot on a gorgeous weekend evening in Paris."
"I had created a mood board with classic and pastel colors with the idea of Parisian culture behind it. I wanted to do everything I could to create a vision of Paris, from a tourist's and local side of view."
"We roamed the streets of Paris and got lost in the culture and the unbelievably gorgeous weather we were lucky to have on an April day.  It was very surreal."
"The European elegance, which is all very natural and whimsical at the same time, was what I wanted these images to portray."
"I wanted to show the City of Love from a woman's perspective and show how gorgeous she can look even just by herself. I think that having a love for yourself is so important and these images really showed her natural beauty in the city she loves."
"She don't need no man! This quote has always stuck with me and I think it's a perfect description of the mood/them of this shoot. Try to love yourself as much as much as you want someone else to!"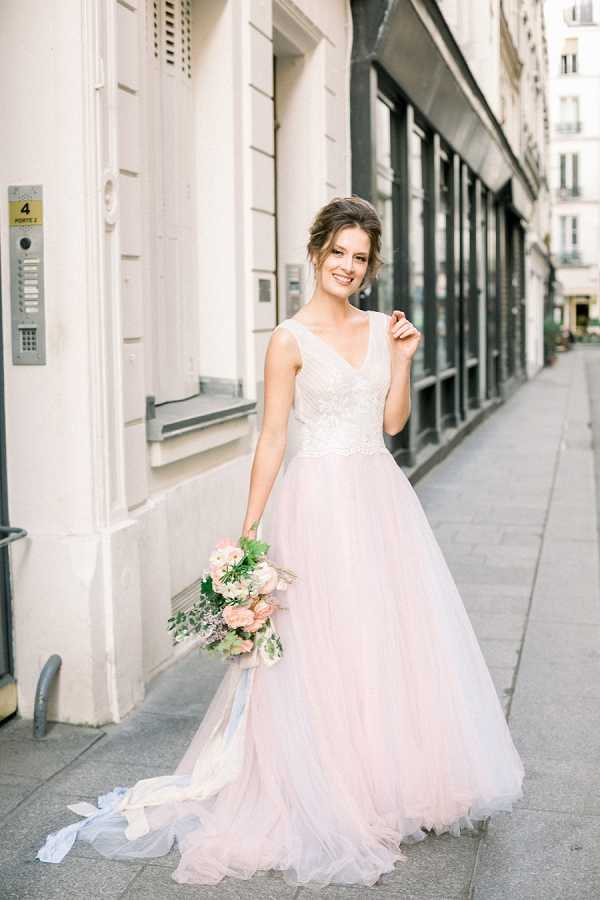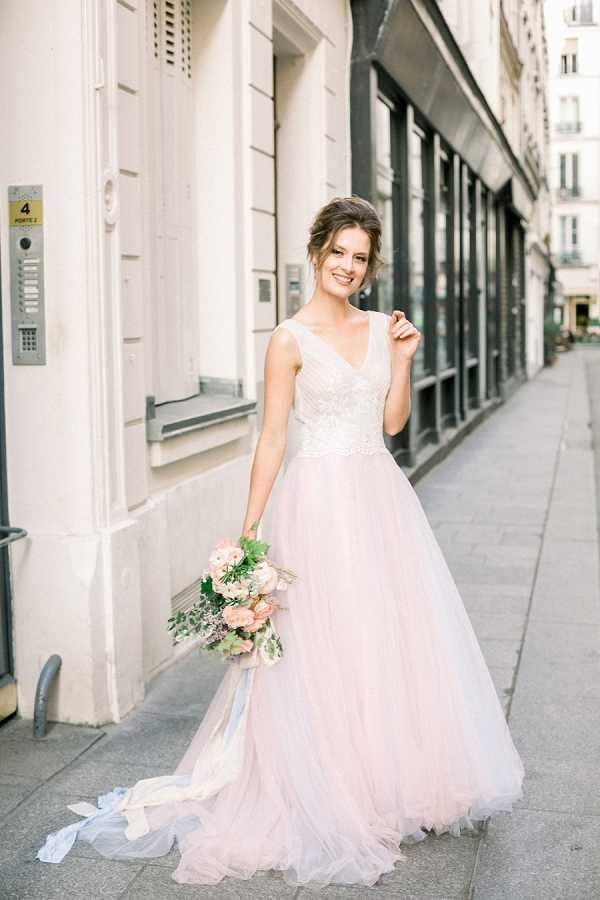 If you don't want to leave Paris just yet check out this pretty pink Champs Elysees Paris wedding.
Pastel Inspired Parisian Wedding Styled Shoot Shoot Snapshot
Wedding Vendors
Photographer: Abbie Mae Photography | Brides Dress: Weekend Wedding Dress | Hair and Make Up: Anna Jazelle Bridal Beauty | Florist: Wild Blossom Flowers | Stationery: Paper Affairs | Ribbons: Cocoon Silk Ribbon