Happy Monday folks, today we are visiting one of Europe's must see cities, yes you guessed it… Paris, in our Pretty Pink Champs Elysees Paris Wedding Ideas.
Have you always dreamt of visiting the city of love? Well what better excuse than your beautiful elopement. Not only do we have endless ideas for your nuptials we also have an insiders guide to the best places to visit on a romantic weekend in Paris. So your once in a lifetime trip will be one to remember!
Bringing us some pretty pink inspiration is a team of talented suppliers who all came together to create this dreamy city wedding vibe and we just love their ideas. Not only have they captured the Eiffel Tower in unusual ways they've also kept that classic Parisian feel.
Photographer Matthieu Bondon captured the day on film, something we love here at FWS, just look at the gorgeous tones in the image above… DREAMY!
Well we will now pass you over to Matthieu who will be walking us through todays Champs Elysees Paris Wedding Ideas…
"The wedding planner, Imane from Le Temps des Amours wanted the session to be typically Parisian, elegant and playful."
"When she reached out to me with this project, I was in right away as I was able to express myself with my natural light and airy style."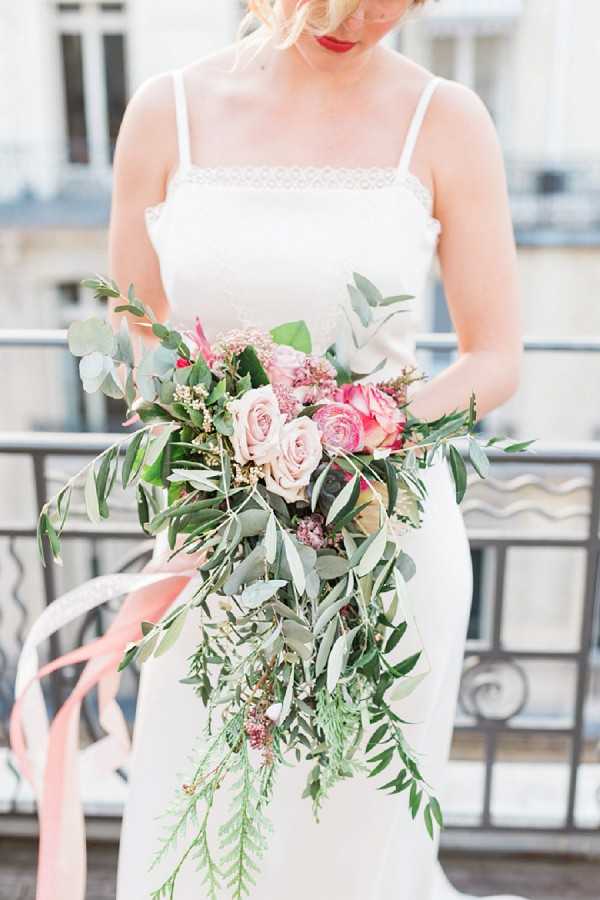 "We started the session in the early morning among the first people on their way to work. The morning light was beautiful and the atmosphere was really special. We wanted to avoid the cliché images with the Eiffel Tower but you can't help it, she is never really far away! We found some intimate streets and felt alone in the big city."
"The models are a real couple, and it was a real pleasure to work with them as their complicity is natural."
"The rest of the day took place in the beautiful hotel Marignan Paris Champs-Elysées 5*. We had the Premium Suite with a stunning terrace and a view of the Eiffel Tower. A real dream even for us Parisians!"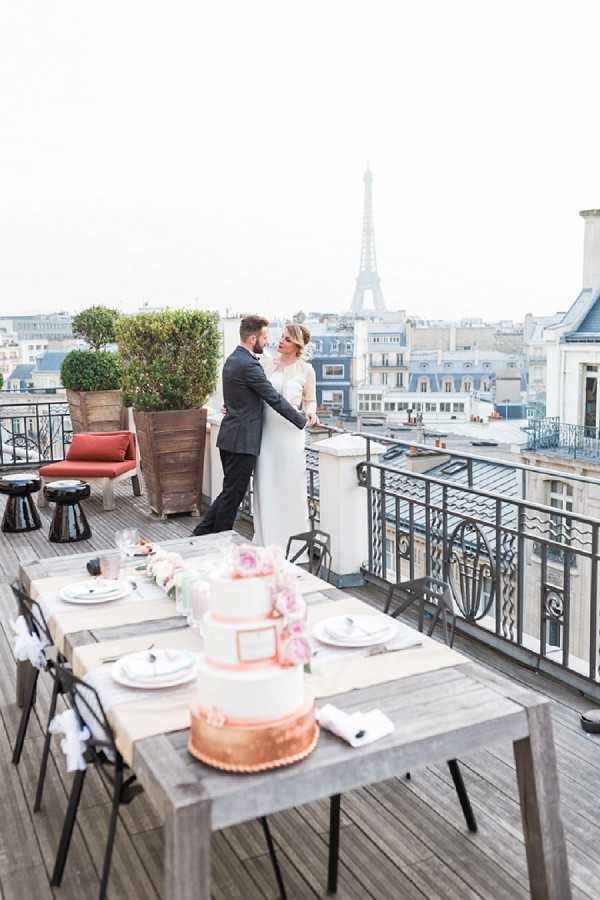 "I knew I had to shoot this session on film. First of all this is my favourite thing. The feeling is so different and everything feels so real with the process. Film pushes me to do and try new things and take some risks. It is good for creativity. I also love the grain and colors."
"Second of all, it is timeless. It could have been 20 years ago. The landscape was as timeless as my images would be. I love the idea. I would like to thank all the vendors for their work. The team was amazing and this day was a real success!"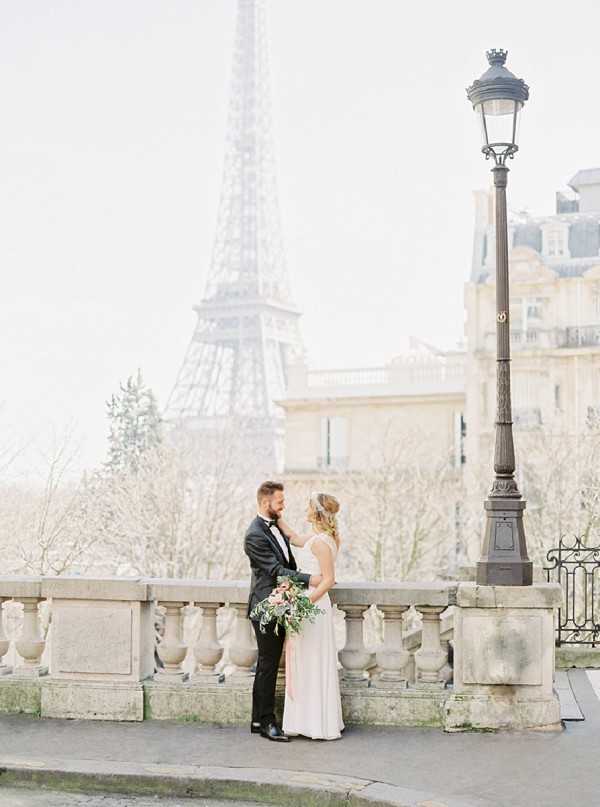 It doesn't end there, check out this gorgeous wedding film for an even deeper look into this Champs Elysees Paris Wedding…
And for even more swoon worthy Paris Wedding Ideas check out this classic Paris style destination wedding full of pretty details including delicious Laduree Macarons and planned by the lovely ladies at Fete in France.
Pretty Pink Champs Elysees Paris Wedding Ideas Snapshot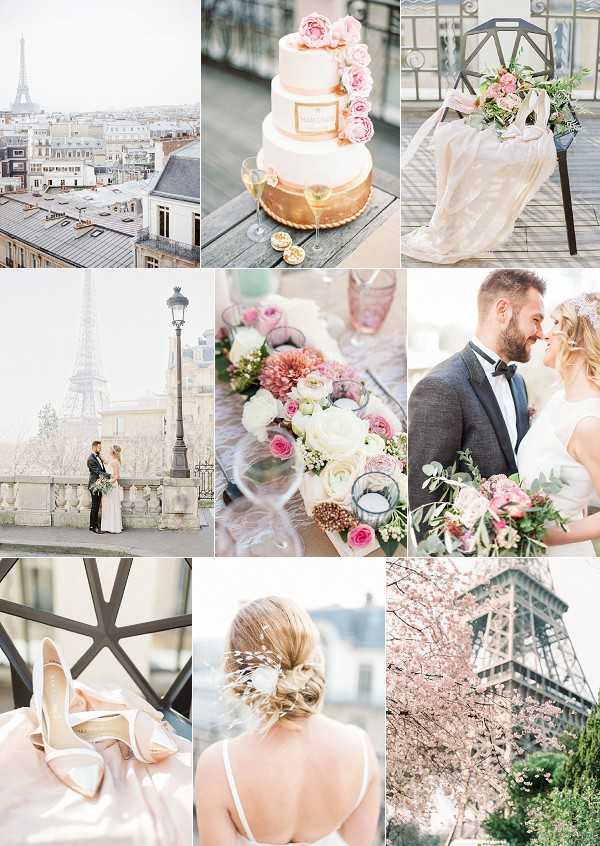 Wedding Vendors
Venue: Hôtel Marignan Paris Champs Elysées | Photographer: Matthieu Bondon | Planner: Le Temps des Amours | Wedding Dress: Les Mariées Fox | Shoes: San Marina | Accessories: Johanna Braitbart | Accessories: Dinh Van | Grooms Outfit: Blandin & Delloye | Florist: Atelier Hardricourt | Stationery: Petite Marquise | Cakes: Atelier Pastry | Videographer: LMX