At French Wedding Style today we are throwing open the doors to our vault of wedding venues in France so that we can share the beauty that is the Normandy Wedding Venue of Château de Courtomer.
Château de Courtomer lies in the lush Normandy countryside  a short drive from the Channel ports and Paris, but a million miles away from the hustle and bustle of everyday life. The château was built to impress and entertain, inspired by Versailles and it does just that.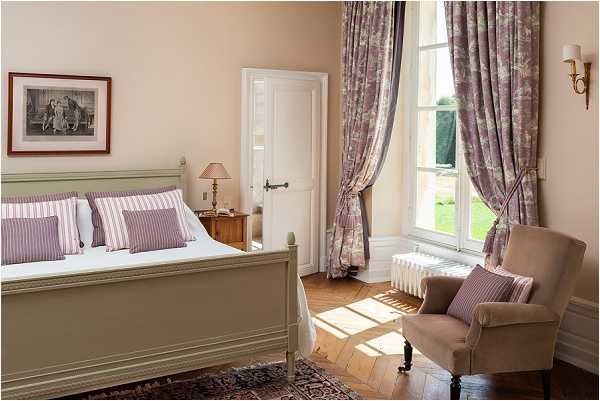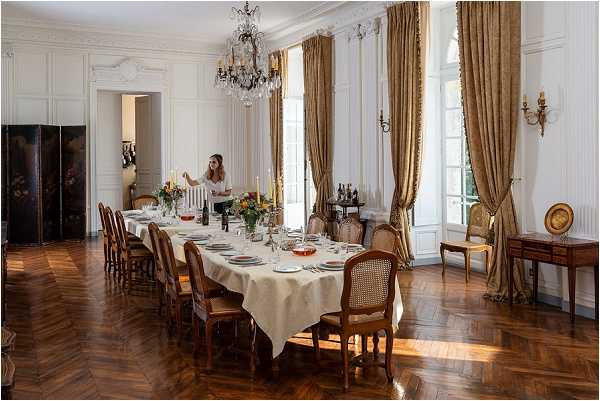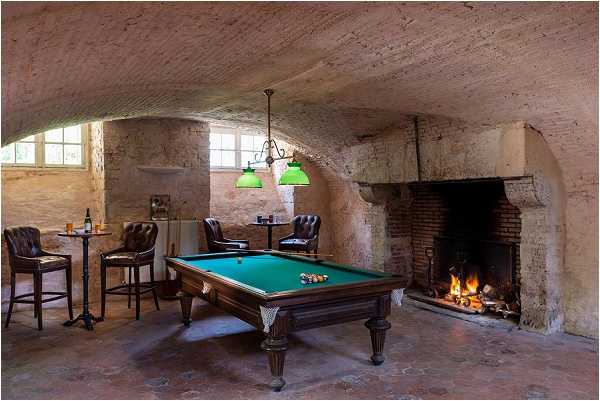 The ground floor rooms are light-filled and designed 'en filade' : one room spills into another as you walk from the marble-floored reception hall to the large dining room and onwards to the sitting room and library. All public rooms and bedrooms offer fine, uninterrupted views over the park or farmland that surround the Château. The château was recently renovated by the current owner to offer all the conveniences of modern living whilst retaining the elegance of an  18th century way of life.
Image Credit Lauren Fair
Image Credit Laura Gordon
Image Credit Lauren Fair
Image Credit Lauren Fair
The estate is very private, with 24-hour security, and offers a wide range of options regarding the organization of your wedding.  The only limit will be your imagination: dine alfresco under the Linden trees or in the Cours D'honneur,  exchange vows on the bridge over the moat, feast and dance in style in a stretch tent on the lawn or perhaps a formal wedding breakfast in the large dining room? The choice is yours. Need more space? The Orangerie is just a short stroll from the main house and is perfect for a small banquet or dancing and the adjacent walled garden is ideal for barbeques, games or just chilling out with friends and family.
Image Credit Terrence  Chin
Image Credit Typhanie Piton
Image Credit Typhanie Piton
Some venues will leave you on your own once you have booked but that isn't how we work. Our on-site team is here to provide you with discrete and dedicated support. We know that no two weddings are alike and so we are very flexible in terms of the help we can offer. We only have one aim- that you, your friends and family enjoy a flawless event filled with love, laughter, and smiles.