I love the meet the expert series, finding out more about the men and women who help make weddings fabulous and in the next in the series we are meeting one of the Parisian floral elite, so I am delighted to introduce Estelle Preston Flowers Paris.
Now when I say elite you only need to look at a handful of Estelle's floral clients which include Stella McCartney, Jo Malone, Designers' Guild, Saville row, The French Prime minister and coming up a Harry Winston Launch, to know that I do mean elite!
Prior to starting in floristy Estelle had a career in musical theatre, but following her progression to continue in a creative field,  she trained in floristry in Kent, England.  Having worked in Paris when she was younger, she returned to Paris to work for Christian Tortu, where she learned to combine her English style with his Parisian haute couture and innovative style.
Estelle: "After working for some of the well known names in Paris, I was given my dream job as a senior florist with Christian Tortu with whom I opened a school at the Hotel  de Crillon. Our clients were often very spontaneous. I remember the first time a bride in her dress came in for her wedding bouquet for that same day. People send flowers for all sorts of reasons in Paris. It is polite to send flowers and they should be wrapped beautifully like a dress or a cake would be. Bouquets need to be done quickly as everyone is in a rush for something exquisite and individual. I never made the same bouquet twice."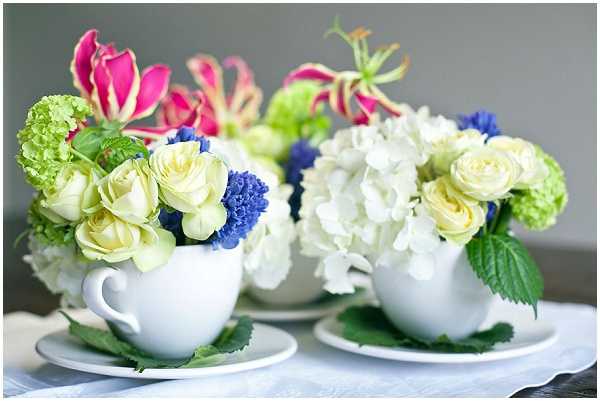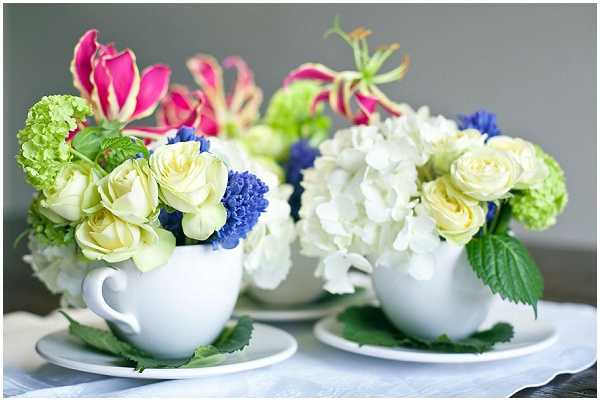 Photography ©
One and Only Paris Photography
So you have already worked with a Floral genius Christian Tortu and in a fabulous Parisian hotel so what do you do next?  You become the Florist at the British Ambassadors' Residence in Paris of course! "There is a degree of discretion needed. The Ambassador's residence is a working house like a hotel. In addition to decorating the house for VIP guests, much of the work is in creating beautiful setting for the many events we host.
At the residence we work very seasonally.  A lot of arrangements are presented in containers, there are centre pieces for dinners. They tend to be quite romantic and English. The rooms in the house have big volumes, so I often need to use height to create effect."
Photography ©

One and Only Paris Photography
In addition to the bespoke floral work in beautiful Parisian homes she is also involved in the wonderful world of weddings.  Estelle specialises in haute couture wedding flowers having created arrangements in many of Paris' prestigious wedidng venues in addition to Hotel de Crillion including Salon des Miroirs,  The Cercle Interallié, The American church, The American cathedral, Four Seasons George V,  Eglise de la Madeleine, The Hotel Bristol and Le Telegraphe.
Photography ©

One and Only Paris Photography
Estelle: "Brides are very individual and are treated as such. If there is one style that I get asked for a lot, its a hand-tied French peony bouquet, mixed with David Austen roses and tied with beautiful french ribbon.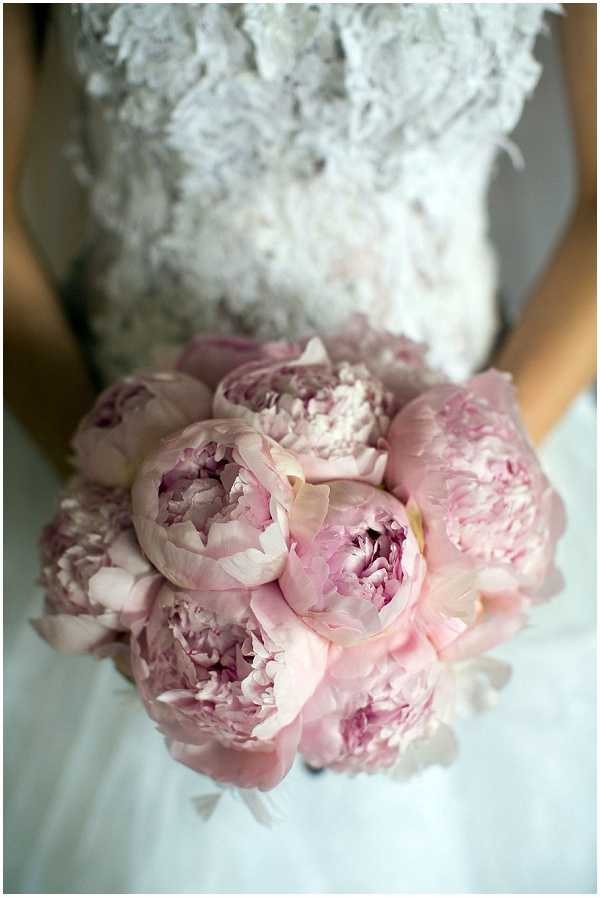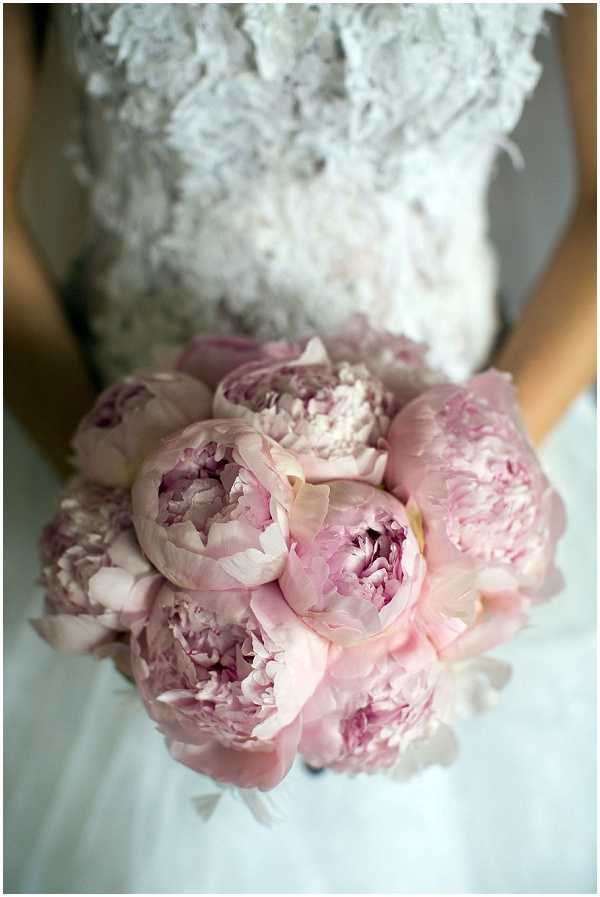 Photography: Studio Cabrelli
 When working with destination brides we normally start with mood boards and e mails of other people's bouquets. Often, the exact thing they want doesn't exist (I like the flowers in picture 1, but the overall style of picture 2 and the colours in picture 3). Ultimately, the phone is sometimes the best thing! I also make prototypes sometimes just to be sure because I only want happy brides."
Photography: Studio Cabrelli
Being intrigued about Estelle's many wonderful clients and commissions I cheekily asked for the insight into any stand out displays or unusual designs.  Estelle: "Oh I have had so many hours of fun making a table out of roses, a winter garden for Stella MacCartney, recreating the gardens of Versailles in the desert in Dubai, filling vases with flowers and marshmallows I can't really choose one."
Photography ©

One and Only Paris Photography
If you have an interest in flowers and floral displays then the brilliant news is that you can learn from the expert as Estelle also offers floral design classes.  "I discovered my love of teaching when I was the manager of L'Ecole de Fleurs at the Hotel de Crillon. I am now available for groups of one to ten for bespoke classes. We do classic bouquets, table centres, wedding bouquets, dramatic work, flowers for dinner parties and events."
To find out more about Estelle and her services for your wedding in Paris find her contact details below.


Contact Details:
Website: www.estellepreston.com
Email: [email protected]
Phone: + 33 603 130 215