Happy Tuesday all and we are really excited today to welcome to the blog celebrity and bridal make up artist in France and London, Mel Kinsman!    With over 25 years' experience in TV and Photographic beauty work as well as the last 17 doing bridal makeup, Mel loves working closely with her clients to give them the look they want for their Special Day.
As a premium FWS Vendor I am delighted to introduce Mel and invite you to come and get to know this wonderful lady.
Photographer: Charlie Gray
How did you become a Makeup artist and involved in Bridal makeup?
Mel: "I started working in a production company when I left college.  I was initially on the production side of things but wasn't happy and wanted to do something more creative.  I met my husband through my job and when we finally moved in together, he said that living and working with each other 24/7 might not be a good idea so I said I'd like to leave the company and go into doing makeup.  He fixed me up with his regular makeup artist that he used on his commercials and I assisted her for a year or so before going solo.
Then as time went on, the industry changed (this was the age just before digital filming and photography took hold) and more and more TV channels emerged which meant that advertisers costs were rising to expose their products on every new channel, so budgets were slashed and work was very competitive.  At about that time, people were getting into having home computers and the internet started being brides' main source of research for their weddings.  I was approached by another artist who was getting so many enquiries that she started a network and passing work onto artists all around the country.  I was initially represented on her site before getting my own website, and the rest is history.  I have now worked on brides for 17 years and I daren't even say how many years I have been a makeup artist (it would give my age away!!!)"
Photographer: Kirstin Prisk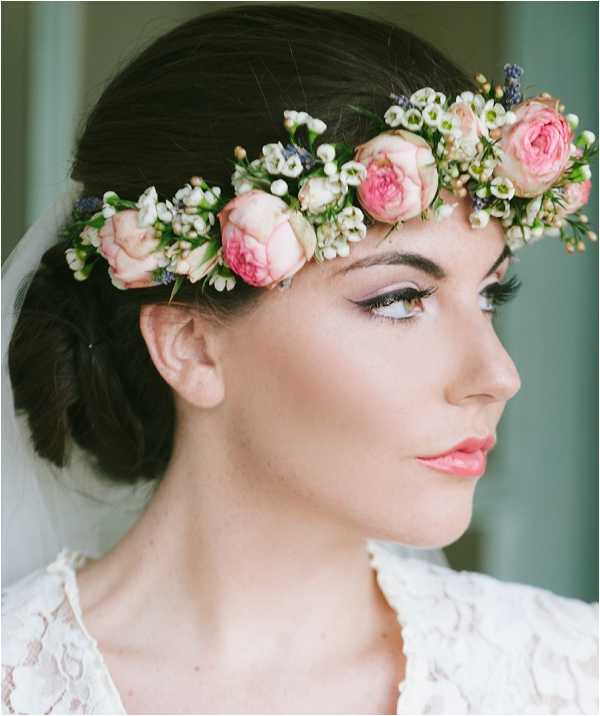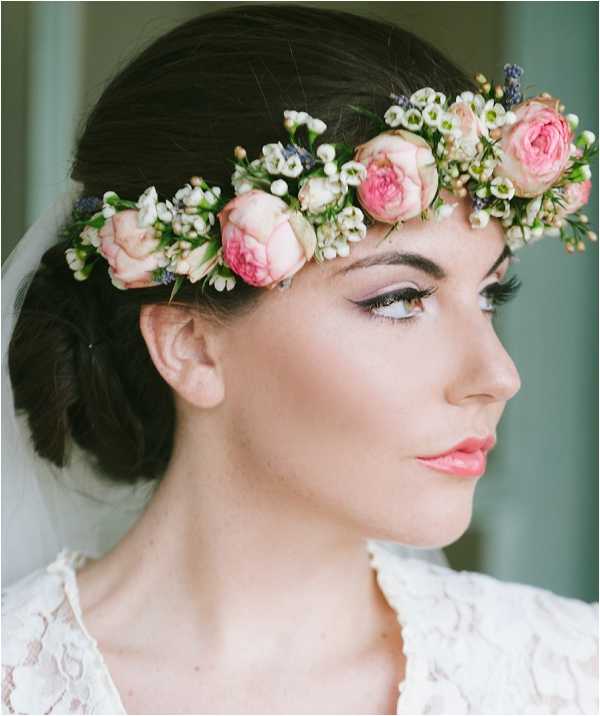 Photographer: The Slater Picture Co
What skills do you think that it takes to be a fabulous makeup artist and create someone's Big Day look?
Mel: "Fabulous makeup artists exist in all sides of the industry, but for bridal,  it takes skill to assess your client.  Social Media, fashion and magazines dictate trends which don't always translate to everyday brides.  Most of these new ideas are shown on models, and by vloggers that look like models who are generally in their early twenties and these are the people influencing general public.  Even the most timid of makeup users often show me images of what they think they want and I know that if I create that makeup on them, it'll scare the living daylights out of them.
To be considered fabulous as a bridal makeup artist, for those who are not makeup wearers, you have to give them something polished, fresh, and just enough enhancement that also lasts all day and is photogenic, and for those who love makeup, to create something that they know they could never do as well as you for themselves and come up with some ideas that will take their dream makeup to another level.  Also, to be able to listen to clients who know exactly what they like and is some cases want you to do their makeup exactly how they like it.  Sometimes, a makeup artist's creativity is not what the client wants.."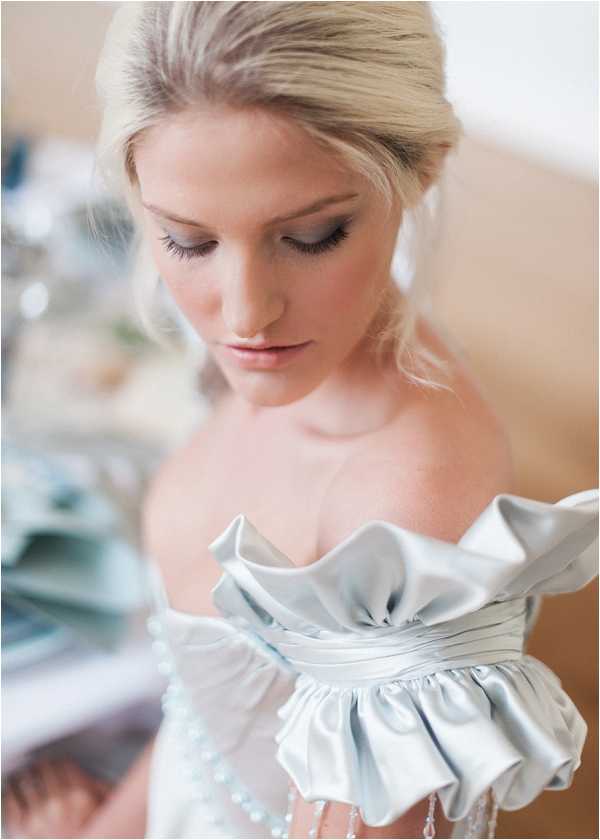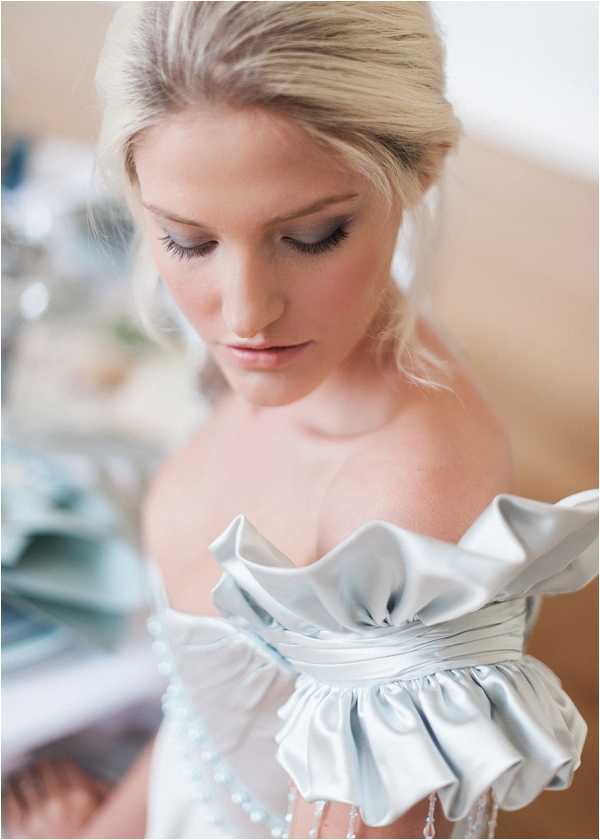 Photographer: Kate Nielen Photography
What type and style do your brides often have?
Mel: "I have a mixed bag of clients.  Most, however, know that I have a certain style by looking at my website and Instagram which tends to be quite slick, but I also love doing the totally natural, barely there type of makeup as I love changing people's perceptions of makeup as not always being noticeable but rather enhancing instead.."
Photographer: Carey Sheffield Photography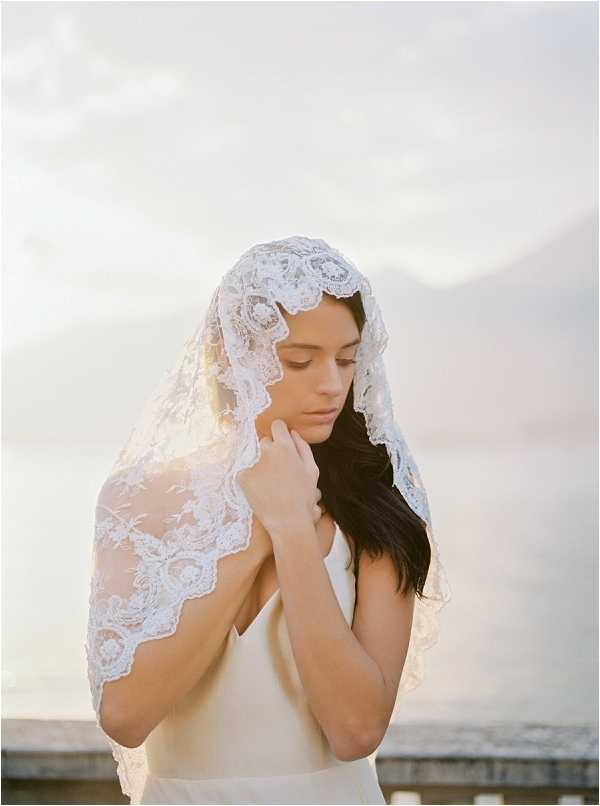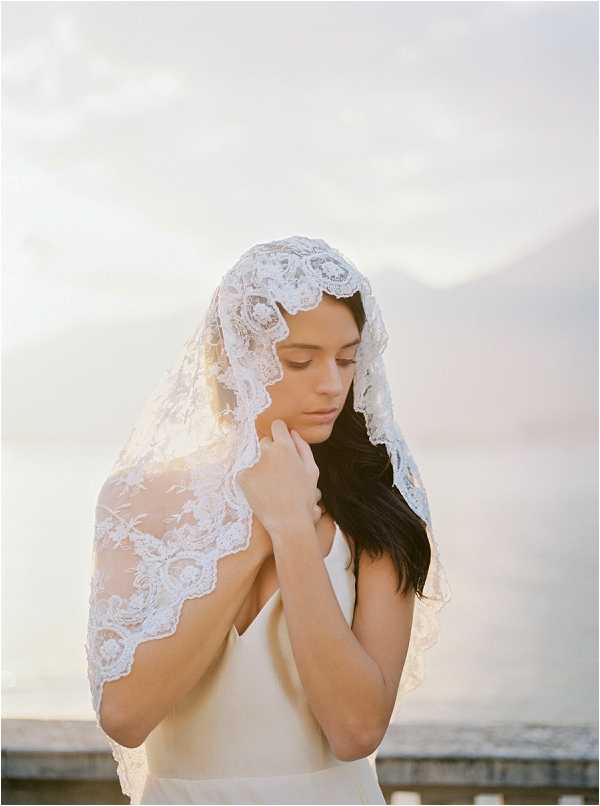 Photographer: Celine Chhuon Photography
How does working with a destination couple differ from a domestic couple planning a wedding in France?
Mel: "Basically logistics!  France is a big country and even though someone says they are marrying in Provence, or The Loire, that could mean hundreds of miles from where I know and have been before.  A venue isn't always that near to an airport, so car hire may be needed which is added expense.  Costs for the clients come in more for the things that you don't normally think of.
Cheap flights can be obtained if booked early, that's no problem, but things like costs for me getting to and from the airport, or any overnight accommodation add up.  Having a base in Provence is super handy, but I'm not always there so have to arrange to travel over at times that fit in with my other bridal and TV work here, so although my accommodation is sorted, all the other bits that go with it are often added to the bill!
Another difference is the time either side of the booking.  If I'm working on a wedding the day that I have to travel, a certain level of stress handling is needed!  I always seem to manage though and if I so choose, I can stay over for a little relaxation afterwards."
What are the questions that you frequently get asked by brides as a makeup artist?
Mel: "Undoubtedly 'What's your favourite brand of makeup?' Answer – I don't have a favourite.  I use lots of different brands and products.  Oh, and 'Have you ever had a nightmare client?' Answer: Yes! But luckily only a very few."
What is the funniest story about being a makeup artist?
Mel : "A few spring to mind.  Mainly from weddings.  They are highly charged events, emotionally.  Most of the time, the emotion is positive, so although I can't think of specific incidents, it is more the atmosphere which can be funny.  Lots of giggling and laughter.  I have a sick sense of humour and anyone falling over, including myself, can stay with me forever.  I did a wedding a few years ago with a French hairdresser that I worked with as a duo.
He still cracks up with laughter when he remembers the time we did a wedding in a lovely elegant 30's style hotel.  We used to have a lot of banter and one day, I had so much kit I made him carry some of my bags and my high makeup chair that I lug round with me.  I pretended to flounce around the hotel going through swing doors with him following like my flunky.
I waltzed into the corridor that led to the bride's room through some swing doors knowing that they would swing back towards him as if I was Lady Muck (this was all in jest and he was in on the joke), and as I did so, my foot caught in a strap from one of my bags.  As he came through the doors,  what he saw will stay with him forever and it still makes him literally cry with laughter to this day.  I looked like a flying fox, hurtling through the air with all of my bags and boxes crashing around me.  I was ok, luckily, and we laughed so much, and couldn't stop, that we were almost gasping for air.
Then this little voice behind the bride's door, was heard to say 'Are you ok out there?'  Suffice to say, that when the door was opened, two very red faced, dishevelled and hysterical artists were stood ready to greet the bridal party.  As the morning preparations went on, I could see Eric, my hairstylist, having to take 'breathers' as he just kept breaking down in a fit of giggles!  Silly, I know.  But still funny to us both.."
Photographer: Chankichun
What 5 things are little known facts about you?
Mel: "Quite a few known facts as my Instagram will give it away – I am a foodie and love to cook, crazy animal (especially dogs) lover, complete Francophile.  Lesser known – fascinated by medical programmes, scenes of surgery (not because its full of gore, but more because of the wonderment of it and how it changes people's and animals lives), and if I ever went on Mastermind, my chosen subject would be the complete TV series Columbo.
I grew up watching, probably one of the first TV detective series of the late 60's and 70's.  I have the complete box set which I love to take to France and if I can't find any movie I want to watch, I'll have a 'lucky Dip' moment and pull one out of the box and take pot luck as to which episode.  I practically know them all off by heart.  On Sunday afternoons, back in the UK, there is a satellite channel that shows 3 in a row.
I'll often come home from doing a wedding at about 1pm (after having been up at about 5am), dump my kit, scoop the dog up, go to my bedroom with the Sunday papers and switch on the TV in my bedroom and have one after the other playing.  I don't even watch them half the time.  Just like to have them on.  It's my comfort blanket!"

Photographer:  Wookie Photography
My services and packages are:
Mel: "I provide makeup and if hairstyling is needed can work with a few hand picked stylists who are matched by location, their specialty style, or price.  For destination, I tend to work with the best stylist I know, Patricia.  Her work is sublime and she, like me, have the ability to hop back and forth from the UK without other commitments.
Makeup trials start from as little as £60
Prices for destinations do not differ from those stated on my website, but add-ons such as travel, transfers and accommodation are added.
For smaller bookings of bride only or bride plus 1, then Patricia also does gorgeous makeup and would be available to be booked solo."
View more of Mel's work on her website here and email her to find about availability and prices for your wedding in France.
Contact Details
Website: www.melkinsman.com
Facebook:  melkinsmanbridalmakeupartist
Instagram: melkmakeup/
Top Image by Celine Chhuon Photography
Save
Save
Save
Save
Save