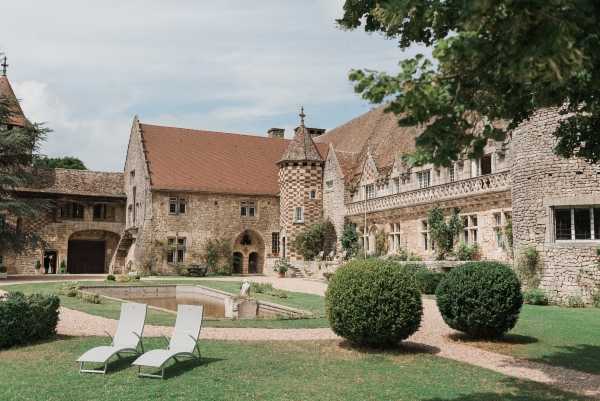 As we come to the last day of the month, we thought we'd share French Wedding Taboos to avoid at your wedding in France. It's always one of those things that crop up when you're away, and then you start googling what to do. Well here is a blog post dedicated to those things you just never quite know how to deal with.
French Wedding Taboos – Not being able to see your venue before the big day
We know it's something that will always cross your mind when planning a destination wedding in France. You want a venue you've seen online, you love the way it looks, but you won't book it without seeing it. There are so many ways around this, firstly Instagram, if you hashtag the venue you will find lots of videos and photos of other couples that have got married there. Secondly, venues on French Wedding Style! We try to feature as many venues as possible so all of our couples can see exactly what they look like. If you've already booked your venue, but still worrying about what it will be like, you can ask a supplier to give their advice on the venue. Photographers are really good when it comes to venue options, especially as they work at so many. So just ask away!
French Wedding Taboos – How to handle kids on a flight
It's always a worry travelling with children, but you honestly don't need to let it worry you! There are some really cool things to keep them entertained and how to deal with stressful situations. Why not make them an activity kit for the flight? It can contain drawing materials, exciting snacks, games and much more! Every child loves a new toy, so pack one of those in there too, just so they can unwrap it on the flight. If you've got a child that simply won't sit still, even with an activity pack, just remember flights to France are very short. As soon as you're up and away, walk around with your child, let them do what makes them happy! All flight attendants are prepared for all eventualities, so they may even be able to help entertain the little ones too!
French Wedding Taboos – Transporting your wedding dress
This is a really common question that comes up a lot. Whichever airline you are flying with you might be able to place your dress in a closet, such as in first class so it can be kept hanging and not cause any creases.  This is due to the discretion of the airline and availability.  If you do want to pack your dress, it may be worth looking up a local bridal store that can press the gown for you. If you choose to drive to France then you keep the dress hanging in the car, or fold it once and keep it in the boot of your car. Ensure it has a protective covering to avoid anything getting onto it.
French Wedding Taboos – How do you find out the local etiquette and customs in the different areas of France
There are many websites online that can help you with local etiquette related to France. You can also speak to your wedding suppliers that may be able to help you with these areas. We've put together a few helpful tips below:
Saying 'Bonjour' is a friendly way to say hello
Drinks aren't served until all guests arrive
Noise restrictions usually apply between 19:00pm and 08:00am on Monday's through to Saturday, and from 12pm on Sundays.
French Wedding Taboos – Keep a sewing kit on hand
You're getting ready, you are about to walk down the aisle, but you've accidentally caught your dress on your shoe and caused a rip! Disaster! Well, that is if you haven't got a sewing kit. You never know what can happen and they are really handy to carry around with you in general when travelling abroad. You can pick them up fairly cheaply but will save you on French wedding taboos in this eventuality!
French Wedding Taboos – Handling a disco in a remote area
Always check sound restrictions with any venue you work with in France. Don't be disheartened if you cannot have the disco you had planned, a silent disco is the way forward! A modern way to keep noise restrictions to a minimum, dancing the night away with headphones on your head, listening to the music you want and not disturbing the local communities around you. It's great fun! Especially for people that aren't wearing the headphones…
We are always keen to share tips on your French Wedding Taboos, so if there is any we haven't covered, let us know! You can find more helpful blogs by checking out The Study.
Photo 1 Alyna Photographe. Photo 2 Julien Bonjour Photo 3 Paris Photographer Pierre Photo 4 Pina Messina