On French Wedding Style we celebrate all things French, but today we are taking a little detour to Denmark for Hygge wedding tips.  The Danish trend of hygge (pronounced hue-gah) is open to interpretation, however the main ethos is taking pleasure in comfort, enjoying cozy and intimate feels and letting love and relaxing flow throughout all that you do.
So today we thought it would be fun to look at how you can translate the Hygge ethos into wedding tips that you can employ both during your wedding planning and also on the morning of your wedding. Personally over at FWS HQ it makes us think of reading this blog post, snuggled up in a blanket against a roaring fire with a hot mug of chocolate!
Choose your Season
With the essence of hygge being cozy and warm, not matter if you are having a spring/ summer or autumn/ winter wedding, think how you can bring your guests together to create memories around warmth.  In spring this could be around barbecues and fire pits into the small hours and in winter, of course there are lots of options to increase that hygge feeling.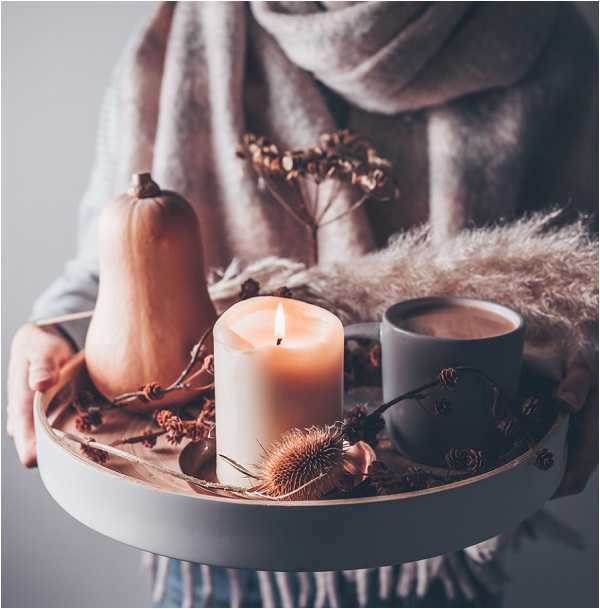 Snuggle Up
The art of the snuggle is at the core of Hygge and there are two great adaptions for wedding planning and the morning of your wedding.  The first is during wedding planning, take the time to snuggle up with your fiance and stay an extra hour or two in bed.  Don't set your alarms and wake up naturally.  This also has huge benefits in the run up to your wedding on the beauty regime.
Next up on the day or morning after the wedding, allow you and your guests the time to enjoy your big day.  And the following morning, who wants to be getting up to roll-call style situations because morning planned activities start at 8am when you only got to bed at midnight!
Give your guests and you time to breathe, explore the beauty and lazy starts of a French wedding and delegate early morning tasks to your wedding planner.
The Inner Soothe
As I've already mentioned soothing, snuggling and being cozy are all part of hygge, and this can be followed through to what food and drink that you serve during your wedding.  Some options include a calming fruit tea for you and your guests on the morning of the wedding, how about a hot toddy during the wedding evening to keep your guests hydrated and refreshed for an evening of dancing.
Incorporate Nature
Hygge philosophy also looks to incorporate natural items into your environment.  This would include the run up to your big day, so if the flowers are delivered before have your bouquet in the suite with you.  Take a look around the beautiful part of France that you are planning your wedding in, and visit the local flower markets or fields (checking with the Chateau owners) and where possible bring back some natural spoils to decorate and add soul to your big day.
Priorities the small things
One of the most important parts of the hygge wedding principles is to make sure that you are prioritising the small things and touches during your wedding day. Taking time out with your parents, and special friends and family before you get married, scheduling in time with you and your new spouse and even taking time to write a letter to yourself on your wedding day, for you to open in 5 to 10 years.
No matter where life takes you, these are the moments during your day that you will remember.
If you enjoyed our Hygge wedding tips, find out more wedding planning tips including how to plan a wedding in France, head over to The Study