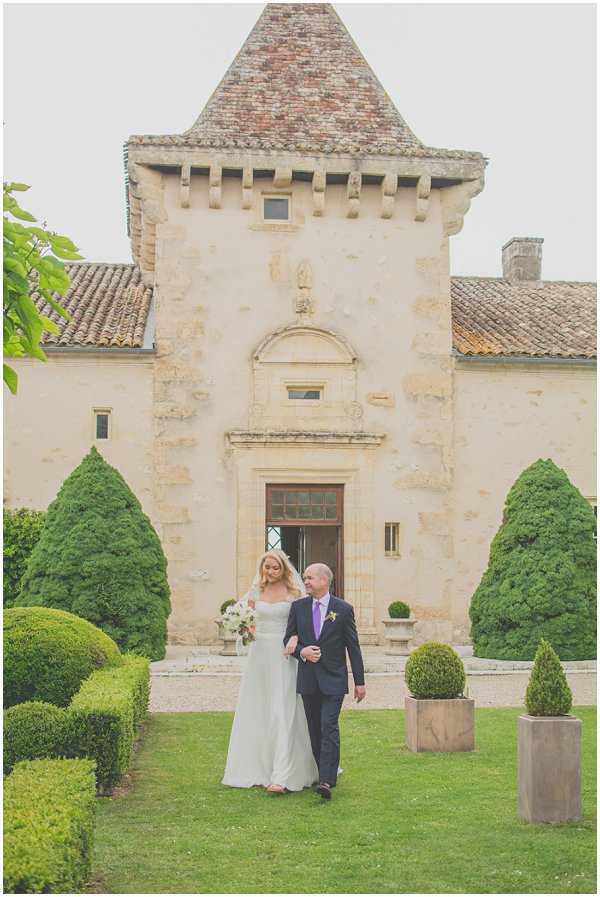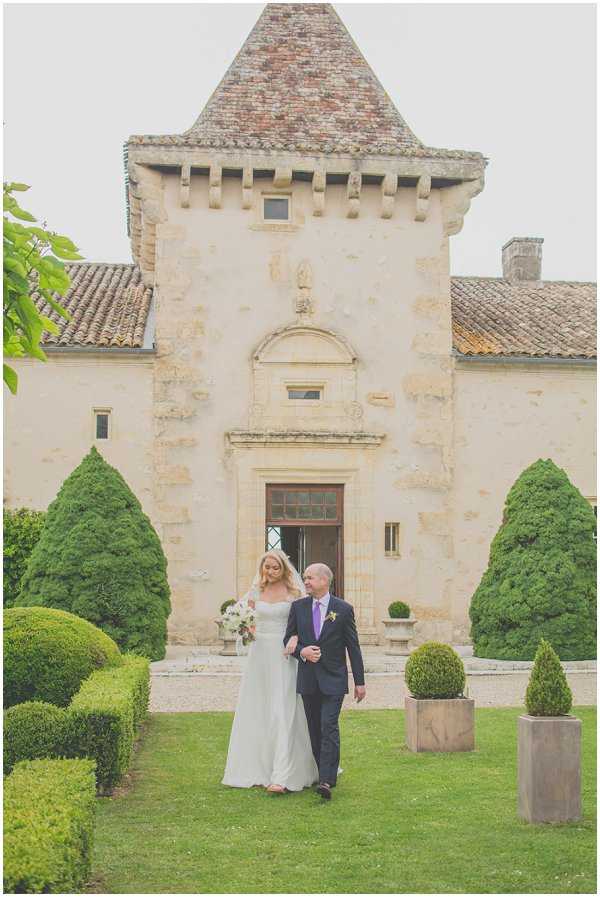 We do love a wedding film over at FWS and today we are delighted to share with you Victoria and Greg's,  real wedding film in Dordogne by Zen Film Works. This beautiful wedding is set at a fairytale wedding venue in the Dordogne area, coordinated and planned by Marry Me in France.
Bride Victoria takes us through their love story and big day: "We're both from the Midlands, and don't think it's a particularly pretty area, and now we live in London, where there's little green, we didn't want to get married there either. We wanted a good chance at some decent weather but not somewhere too far to travel to, so we decided on a destination wedding.
We once had a fantastic holiday in Nice, and always wanted to go to France for the good food and wine. At a French lifestyle event, the company Marry Me In France showed us photos of the chateau and we feel in love with it. We booked it and paid a deposit before even flying over to see it.
We always knew we wanted to go abroad, and after meeting with Marry Me In France at a French lifestyle exhibition, we were sold. We wanted quite a relaxed wedding, nothing too formal, and ultimately, we wanted our guests to feel completely at home and relaxed, so a venue that could have the ceremony and reception in one place, and enough rooms for guests to stay was the ideal. Victoria did a lot of research on Pinterest for outdoor ceremonies, but our main source of information was from Lousie Ham, our fantastic wedding planner.
Louise the wedding planner offered 2 or 3 suppliers for each area e.g. catering, videographer, bands etc. We then looked at the suppliers previous work and took advice from Louise as to who we should choose. She was spot on with all of them!
The wedding dress came from a London based designer called Stewart Parvin. His dresses are very classic and elegant, nothing too fussy. The groom had his suit from Austin Reed and shirt/tie from Armani.
The bridal party started very early, 7 am with hair and make up. The groomsmen, not so much. They took a swim, played table tennis and generally relaxed until about midday. Guests were welcomed from 1pm onwards with a gin, lemonade and lavender cocktail on the front lawn. The ceremony began at 2pm, and included readings from family members.
The guests were then led through the house to the back garden where the champagne and animation canapés were served. During this time the bride and groom took some time with the photographer and videographers to get specific shots etc. Following 2 hours of drink and canapés, the guests were invited into a large barn for a 3 course sit down dinner.
The speeches came first, so that those giving speeches could then enjoy their dinner with plenty of wine! Following the dinner, the on site bar was ceremoniously opened with the couple doing a shot of patron- their favourite liqueur. The first dance, cutting of the cake and evening sparkler display then followed before guests danced the night away.
Our advice use a wedding planner! Ours was fantastic and helped every step of the way whenever we needed her."
Wedding Suppliers:
Wedding Photographer Laura Smith | Wedding Videographer– Zen Film Works | Wedding Planner– Lousie Ham- Marry Me In France  | Wedding Venue– via Marry Me in France | Wedding Dress– Stewart Parvin | Bridal Accessories– family heirlooms  | Bridal Shoes- designed by the bride- Shoes of Prey-|
Florist – Jenny Moss- no website. (Tel: 0556 618 202 | Hair and Makeup Artist- Kate O'Reiley – | Bridesmaids Outfits- Vera Wang|   Grooms Outfit Austin Reed | Grooms Shoes and accessories: Barker Shoes |  Caterer – Iribarne Traiteur |  Wedding Cake – a gift from a friend |  Wedding Band/ Entertainment– Justin Burley Crystal Beats Disco | Wedding Celebrant/Officiant– Claudia Bowden