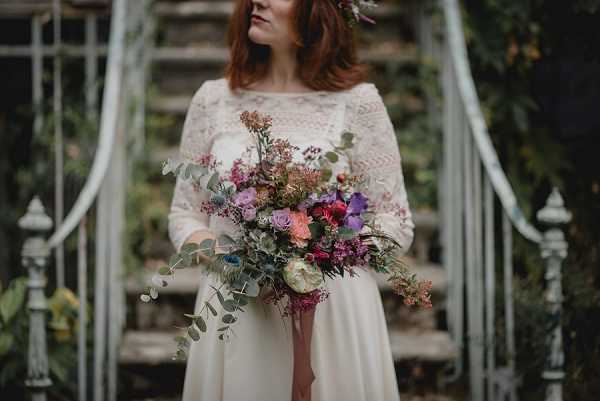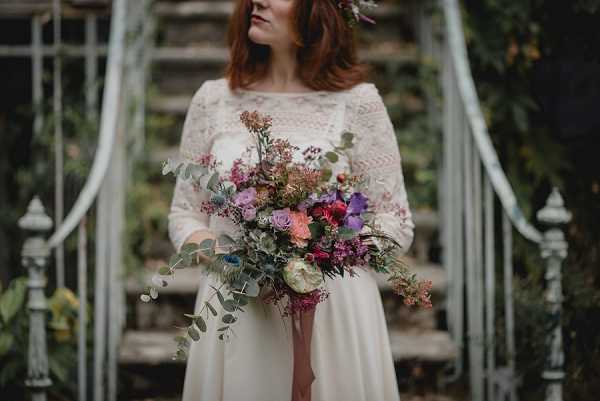 Happy 1st of March folks, we're getting closer and closer to spring which is making all of the FWS team super excited! Kicking off this beautiful month we have for you a vintage bohemian wedding styled shoot.
A talented group of vendors have created a rich and romantic shoot that really shows off what you can do if you're inspired by all things vintage. Throwing a vintage inspired wedding can be so much fun too in the planning stages, when you're searching for treasures at your local flea markets and car boot sales or as we say here in France vide greniers (it sounds so much better in French doesn't it!).
We just adore the deep rich blooms, pretty flower crown and unique stationery suite seen throughout these quirky images captured by photographer Sandra Hygonnenc.
Every detail lends itself to a bygone era, so why not grab a cup of something warm and let Sandra walk you through this vintage bohemian wedding…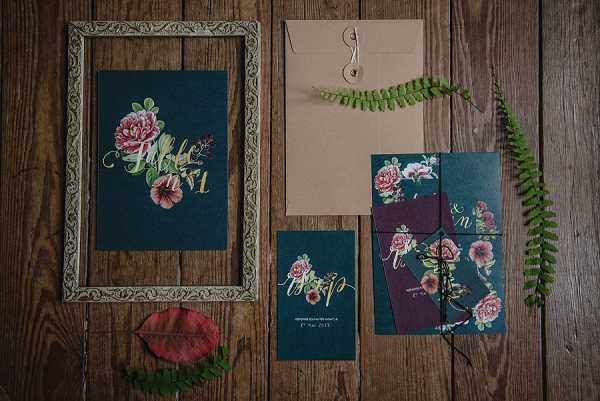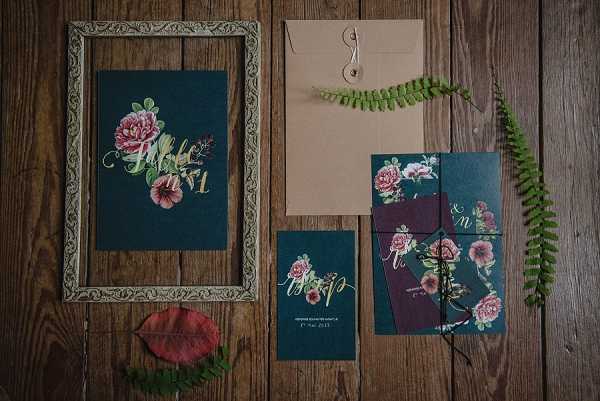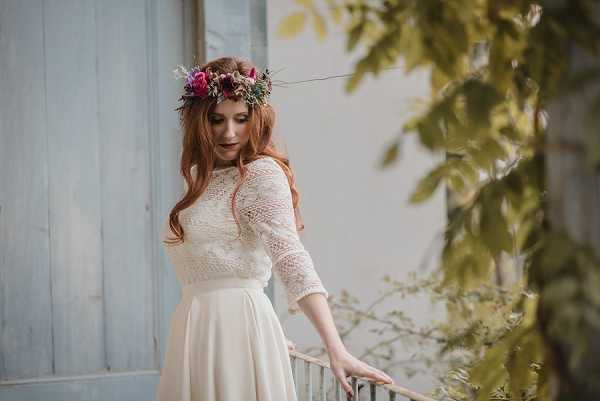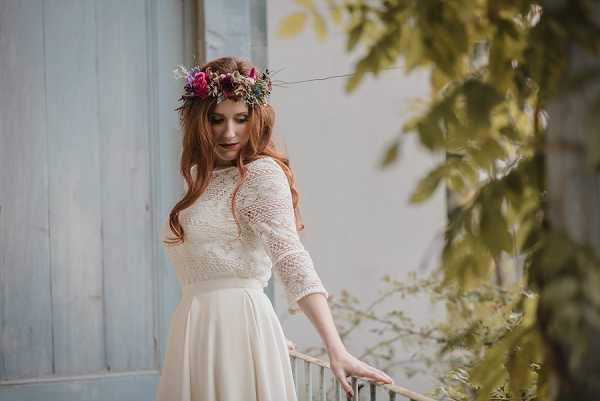 "This project was designed by Muriel, florist and scenographer of the shop Couleur Petal based in the Arcachon basin for 20 years. The world of her friend and artist Miss Clara inspired this romantic and timeless shoot, with bright and flamboyant colors: insolent plum, shimmering red, celadon greens and faded blues. The energy of the place, the studio of the artist, straight out of Jane Austen carried the team through this day."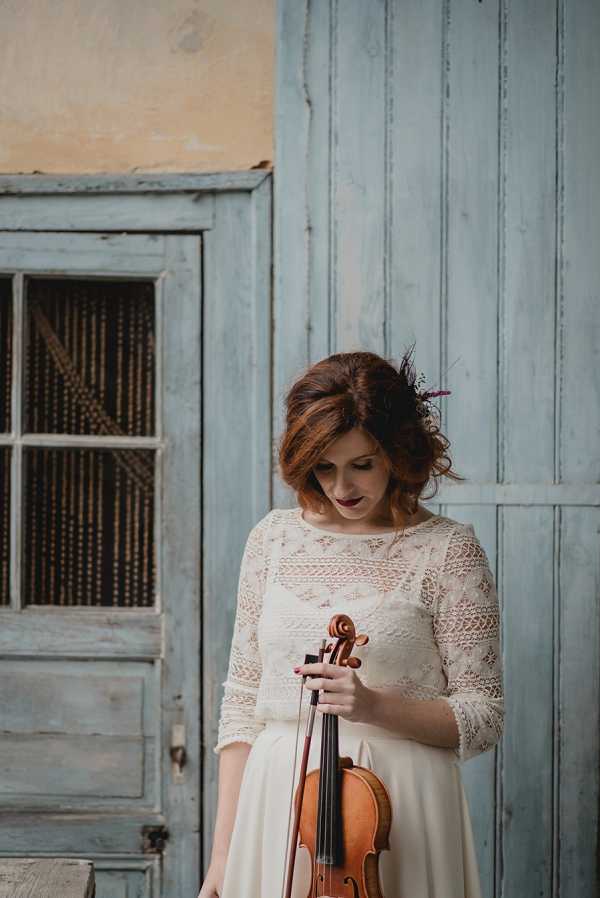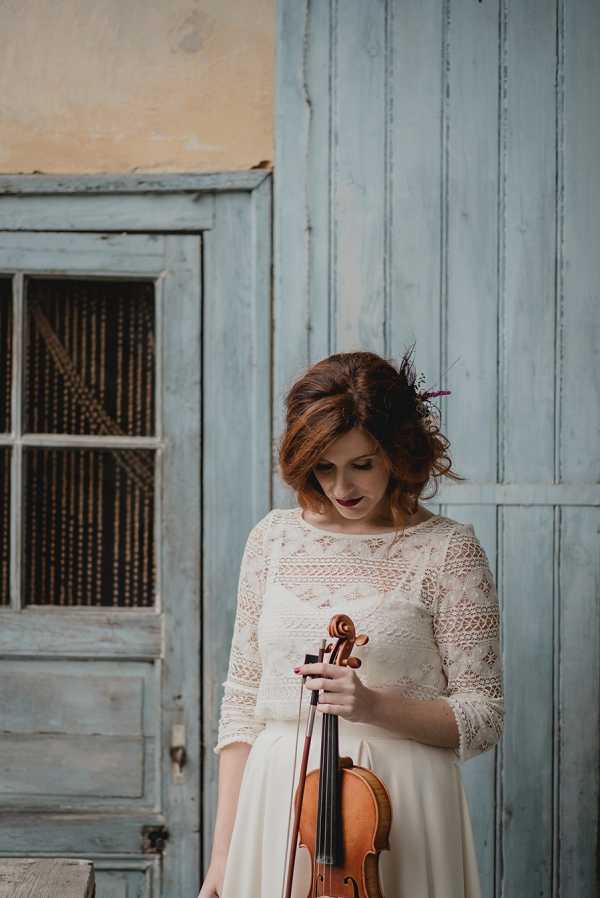 "The florist, dress designer, head chef, jewelry designer, graphic designer, hairdresser, make up artist and photographer, all came from the Bordeaux region and were soon immersed in another century. From our arrival in this "shop", that is typical of the architectural style of the city of Bordeaux, we were inspired."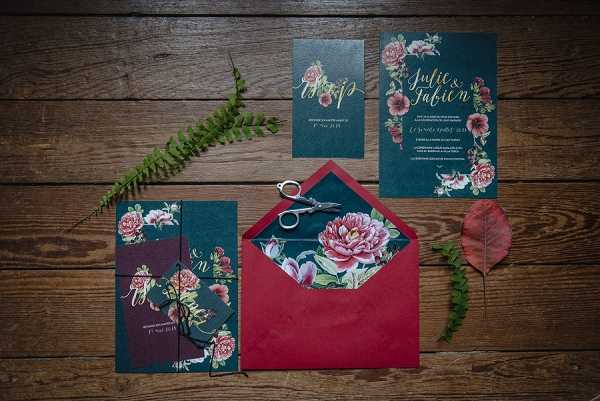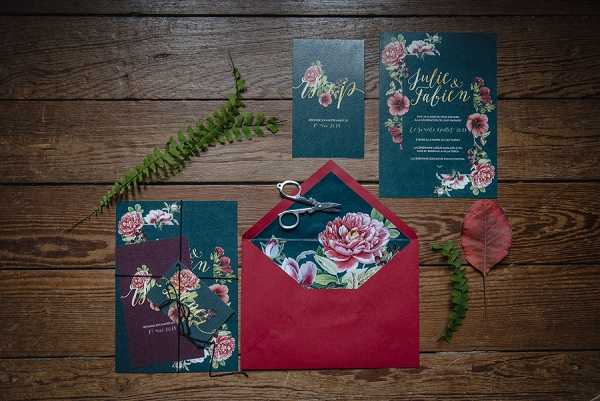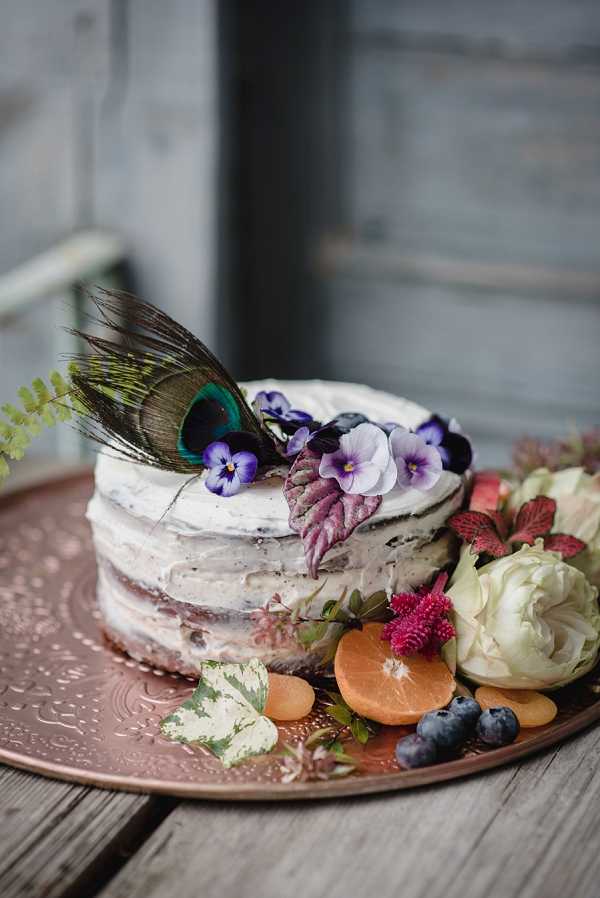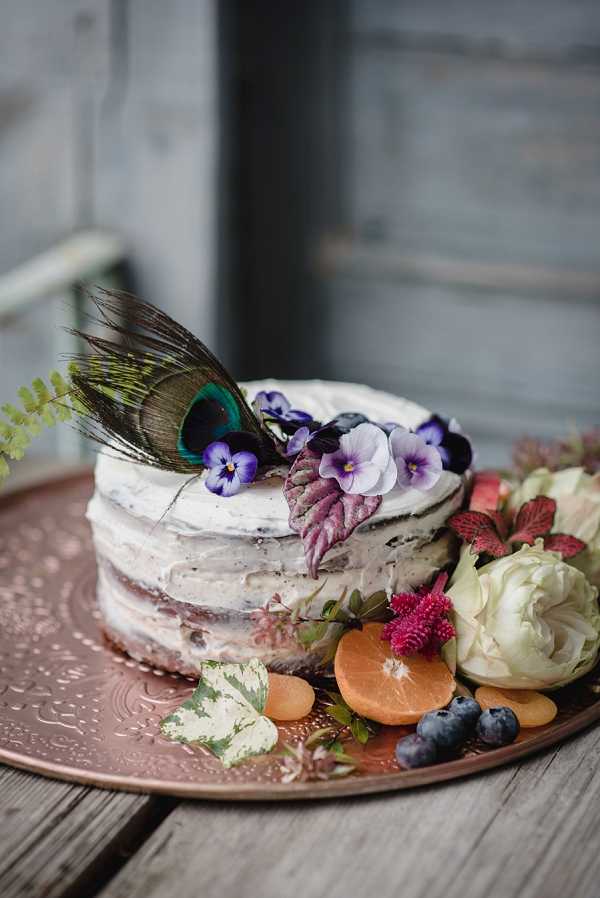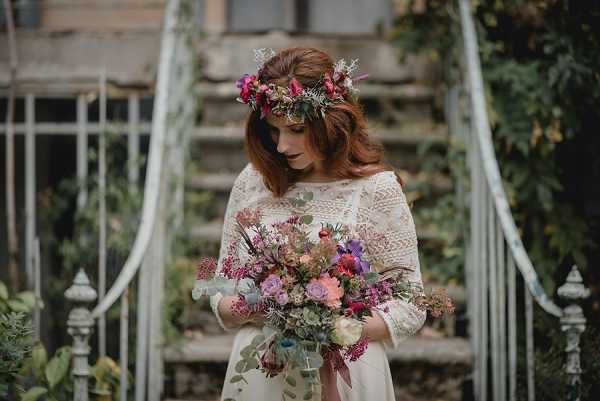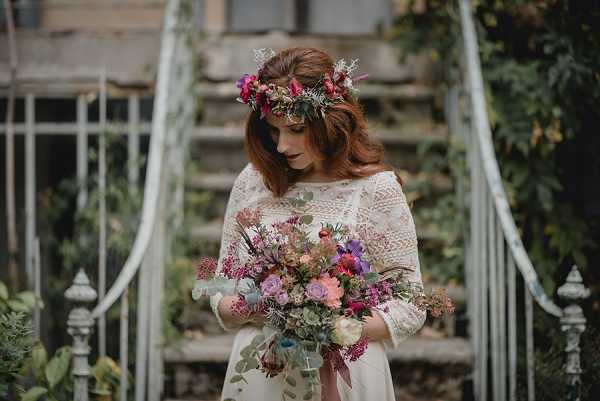 "We were looking for a model in line with Muriel's inspiration, Jessica was perfect, her red hair, delicate skin and her 18th century physique was another source of inspiration for the team. Nadine the hairdresser and Virginie the make up artist transformed with professionalism this natural beauty. During this time we began to shoot the atmosphere and accessoires. The wedding cake went under the lens of  Sandra Hygonnenc and the curious and inquiring look of the many cats in the house."
"After being dressed in the fabulous creation of Anais Tanguidé Sablon, our model and photographer took advantage of the different rooms of the venue."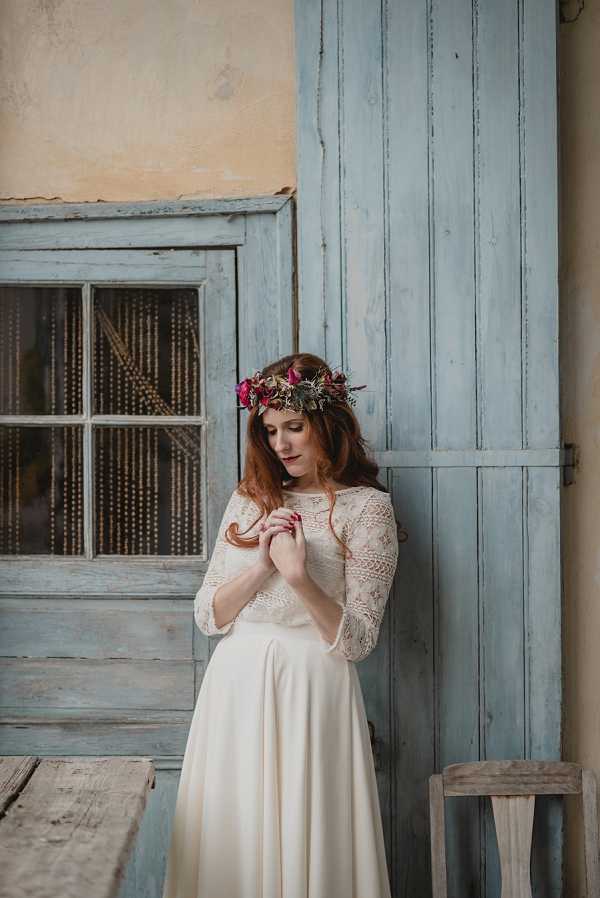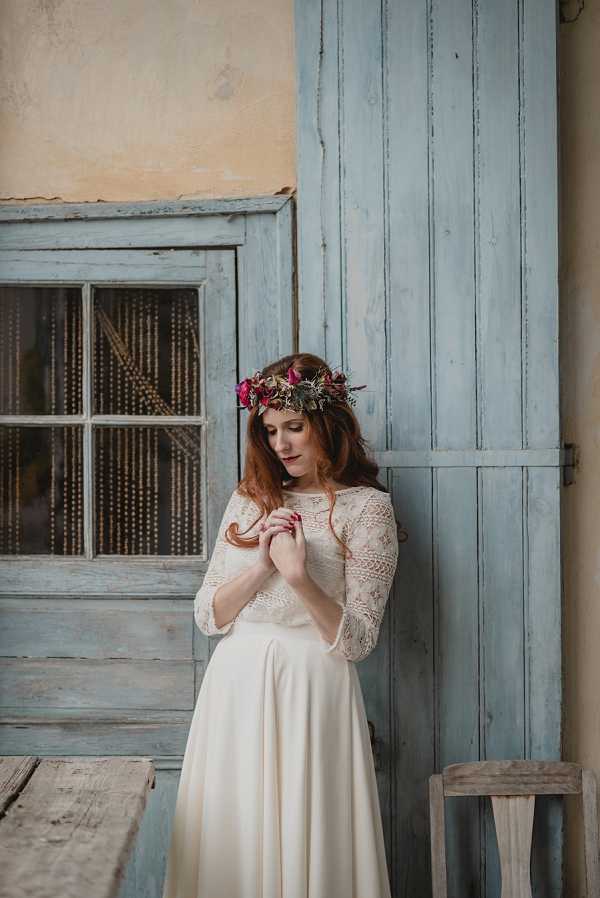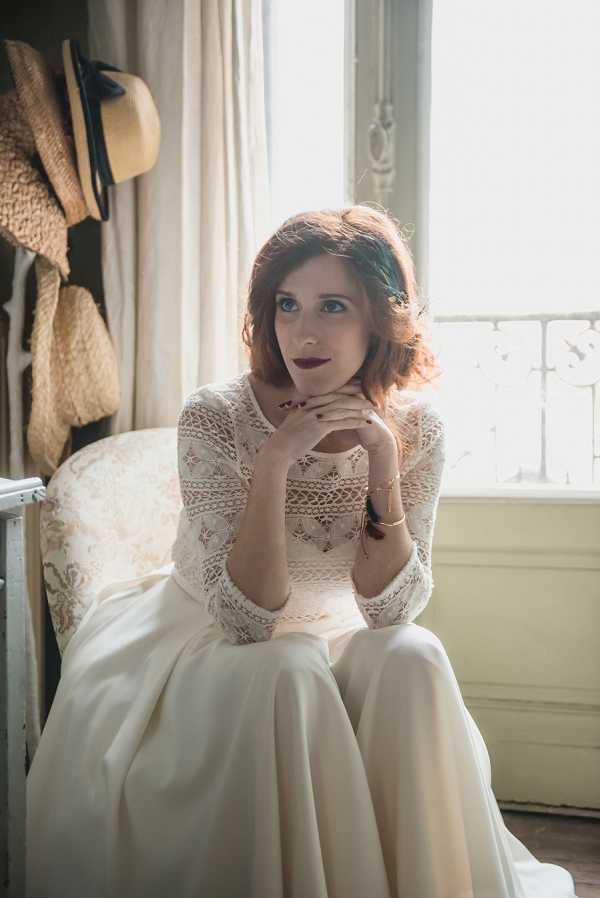 "The gray weather strengthened the intimate atmosphere of the shoot. The garden's greenery and hidden looks were used for the majority of the images and the results were perfect; colourful, poetic and almost dreamlike."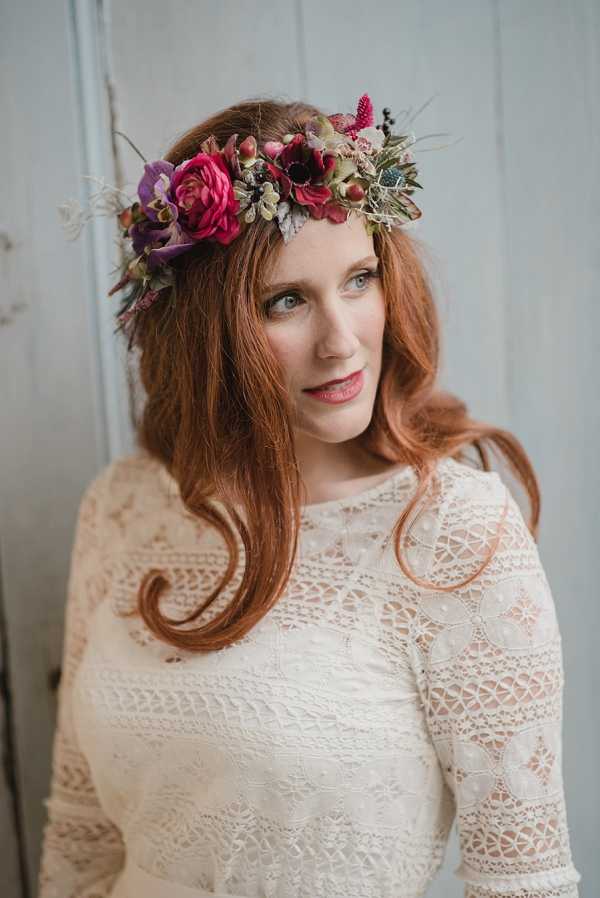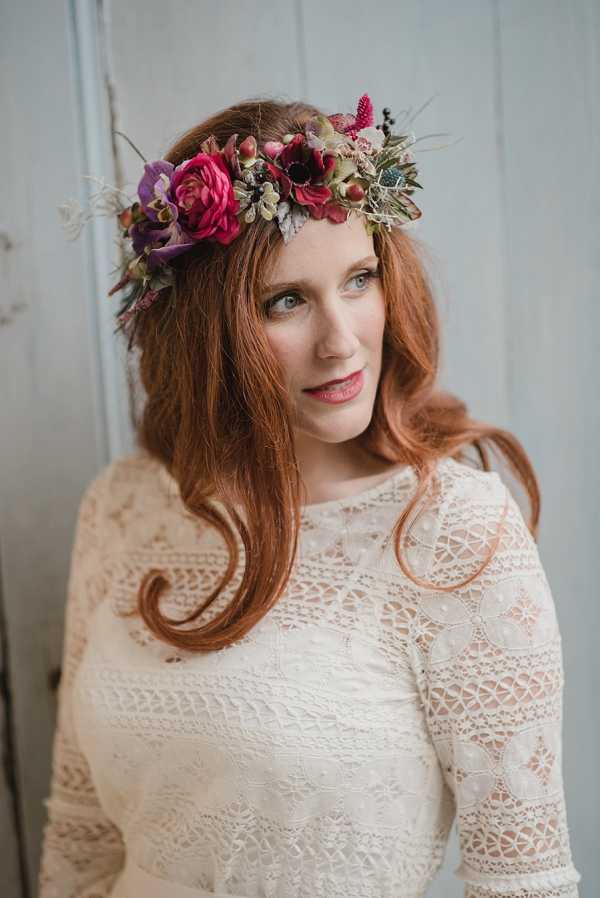 We just love the vintage vibes, if you're planning your very own vintage affair why not check out this vintage wedding inspired styled shoot created by a team of wonderful suppliers.
Vintage Bohemian Wedding Styled Shoot Snapshot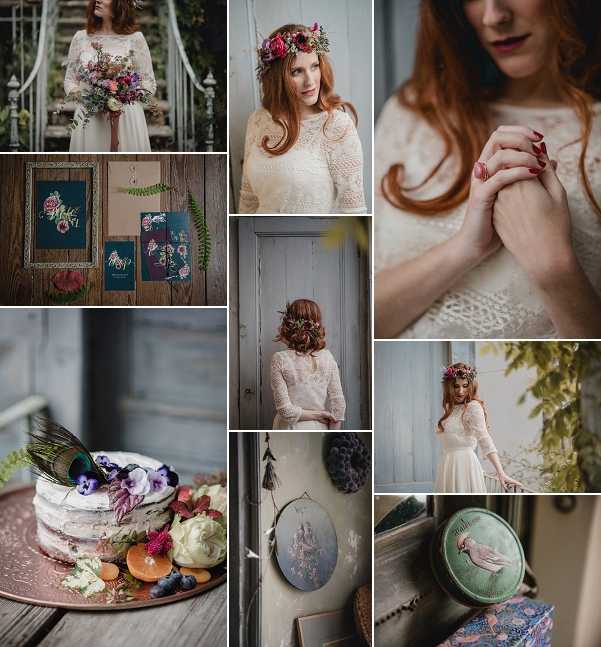 Wedding Vendors
Venue: Bordeaux Chartrons | Photographer: Sandra Hygonnenc | Wedding Dress: Anais Tanguidé Sablon | Make Up Artist: Virginie Lipse | Hair: Nadine Baillargues | Jewelry: Mame I Make | Floral Design & Decoration: Muriel Domme "Couleur Petale" | Stationery: Mame I Make | Cake: Stephanie Bottreau "Cook N Tinem" | Model: Jessica