Sylvia was witness to their love and has captured their special day for us to see…
Photographer Sylvia Calmet tells us the beautiful story of Amélie and Grégoire and their wedding day. From their initial meeting in Paris, to a two-day wedding in L'Isle-sur-la-Sorgue, Sylvia was witness to their love and has captured their special day for us to see…
"I first met Amélie and Grégoire in Paris at the 2019 Photo Fair. Because they lived in Paris, I took advantage of one of my trips to the capital to meet them.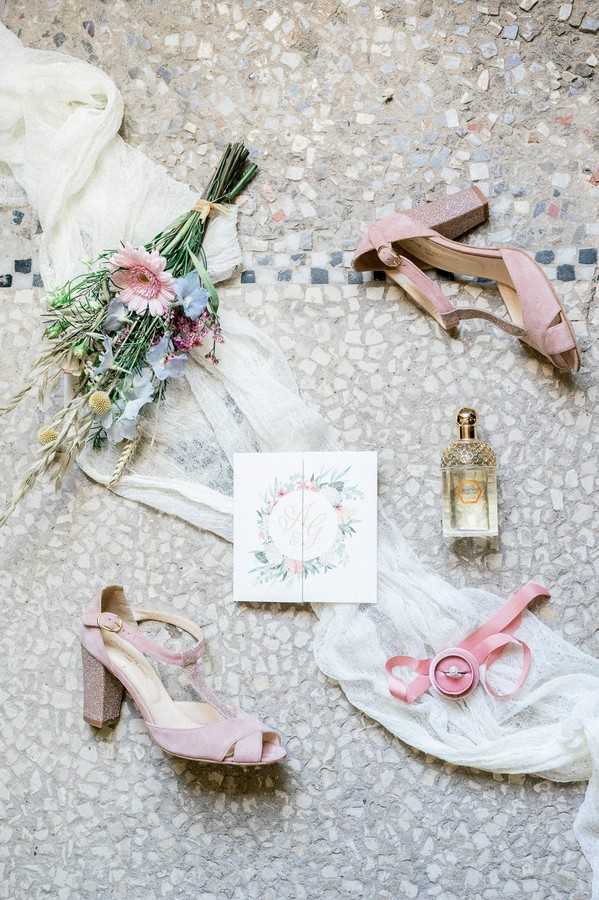 We meet in a café with a cosy atmosphere, bistro chairs and red sofas. It is a real Parisian setting and really close to the couple's "home of the moment". I love the atmosphere of our capital city.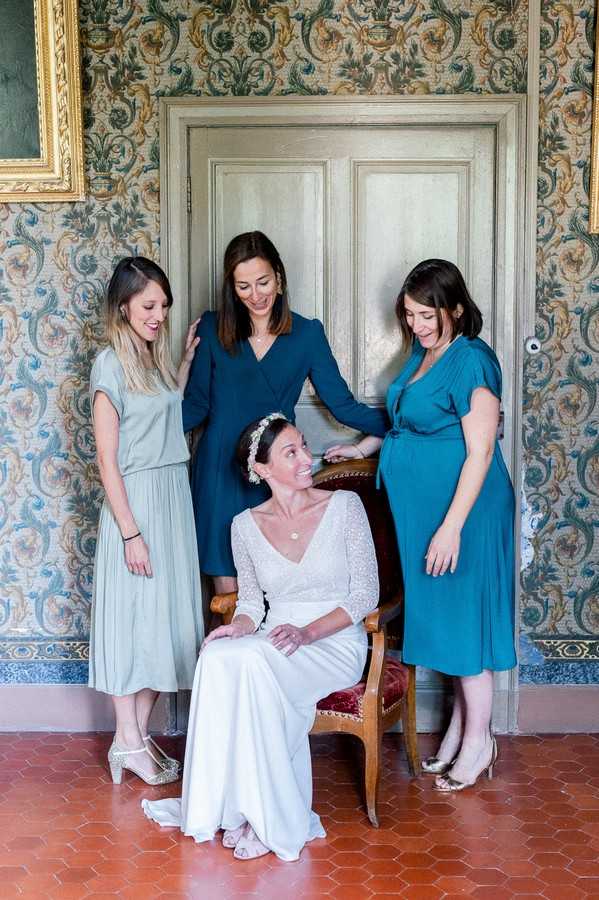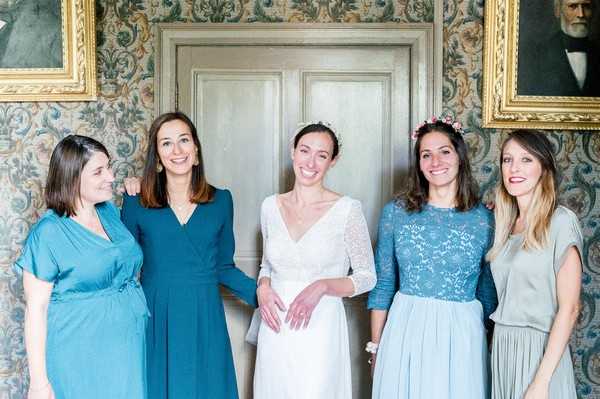 With everything we need, we can start our first meeting. I take out my little Winnie the Pooh notebook, a pen and all my questions. Let's get to know each other.
A lovely couple, endearing and a little shy
Amélie and Grégoire are a lovely couple, endearing and a little shy. They willingly lend themselves to the multitude of questions of the Salon de Provence photographer that I am. After telling me about how they met, I am ready to watch them for about an hour.
They have ideas for their wedding, desires and wishes. Above all, they are very much in love and this can be seen on their faces and in their gestures.
I am in love with love and it's a joy to watch.
To be the privileged witness of this beautiful day.
They are looking for someone who will be present for two days. Friday would be reserved for the civil wedding and Saturday for the religious wedding. They don't know it at that time but I am already conquered. When we first met, I really wanted them to choose me to be the privileged witness of this beautiful day.
Shortly after our meeting in Paris, Amélie and Grégoire confirmed that they had chosen me as the photographer for their wedding. It's a real pleasure! My answer is of course: yes! It is with joy that I propose for them to meet me again.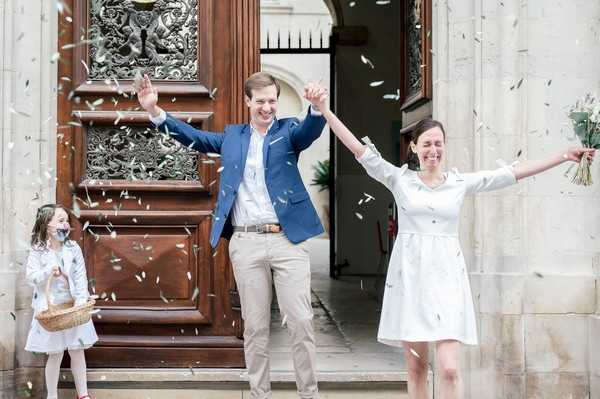 Their place of preparation and the location of the reception is in l'Isle sur la Sorgue – which seems to me to be the perfect place. Amélie's family has a charming house there and she spent a long time with her family there when she was young, so it was unthinkable for her to get married in another place. The house in l'Isle sur la Sorgue would therefore be the heavenly place for this divine wedding.
The health situation in France has played a few tricks on us. Between our first meeting in Paris and their wedding, almost a year will have passed.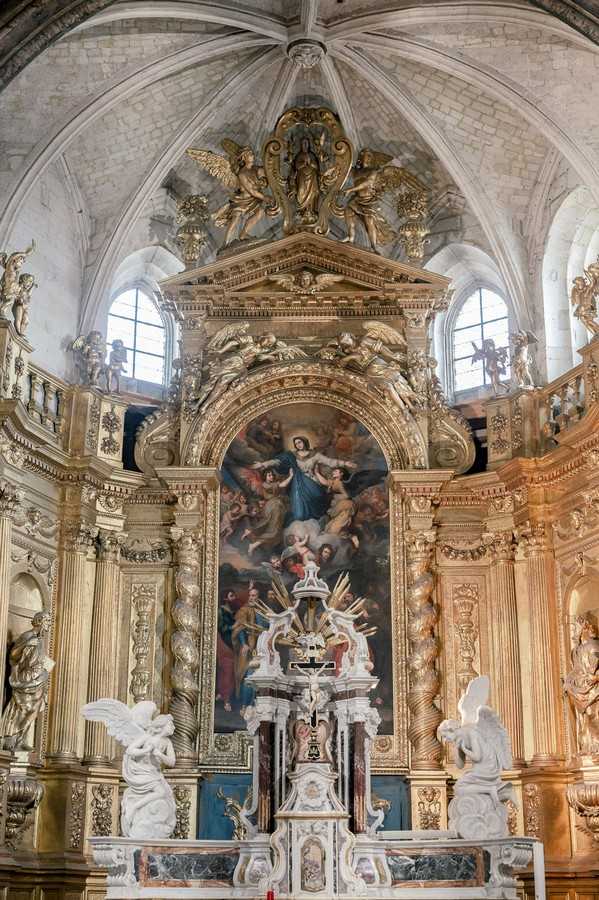 A year in which accompanying "my" bride and groom remains a priority.
Finally I am able to capture this charming couple's special day in September 2020 in the incredible streets of Nîmes. The atmosphere of the South of France is present everywhere in this pretty and pleasant city. One would almost forget, with the festivities of the day, that this wedding had been postponed at all. A year of yes, no, questions and uncertainties about the day. A year in which accompanying "my" bride and groom remains a priority. From messages to calls, confidences and doubts, it is important for me to remain present and accessible.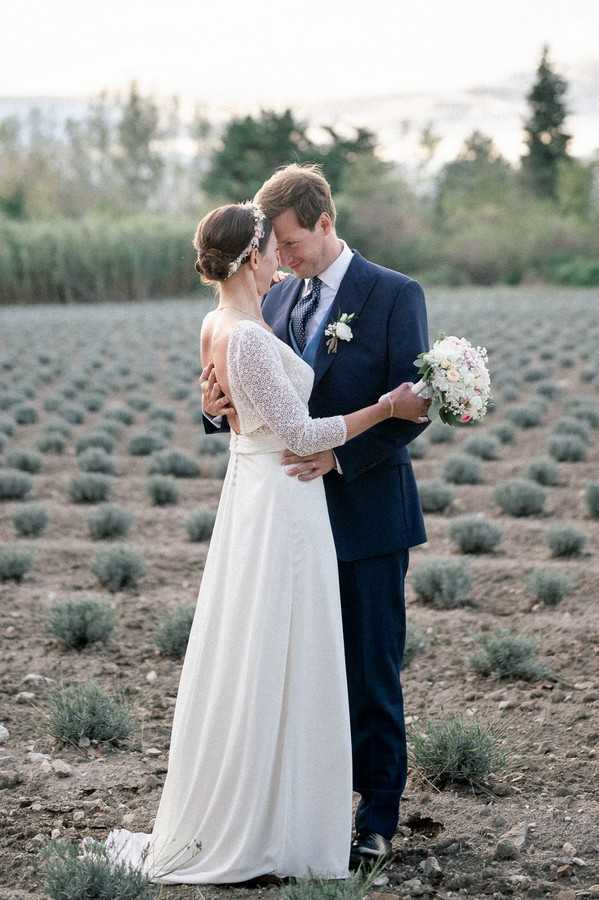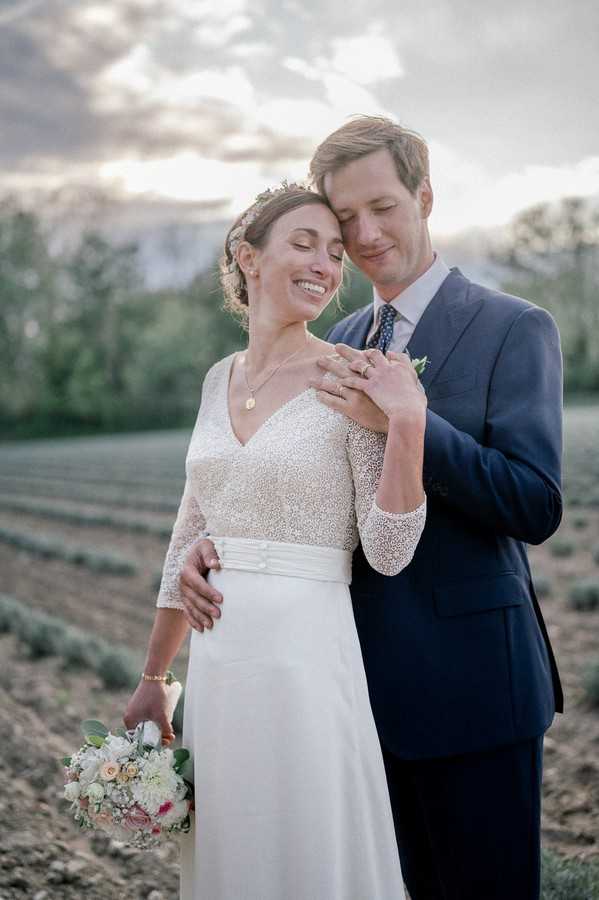 From the palms of Nîmes on that Friday to the glow of the DJ on the Saturday, it is between preparations, flowers, shoes, champagne, emotions, tears and laughter that I was able to witness one of the most beautiful weekends in the life of Amélie and Grégoire.
Witnessing their unique moments, seeing them running around, then smiling at each other constantly reminds me why I chose to do this job. I love all these emotions, whether positive or not, and above all I love to see happily married people in love.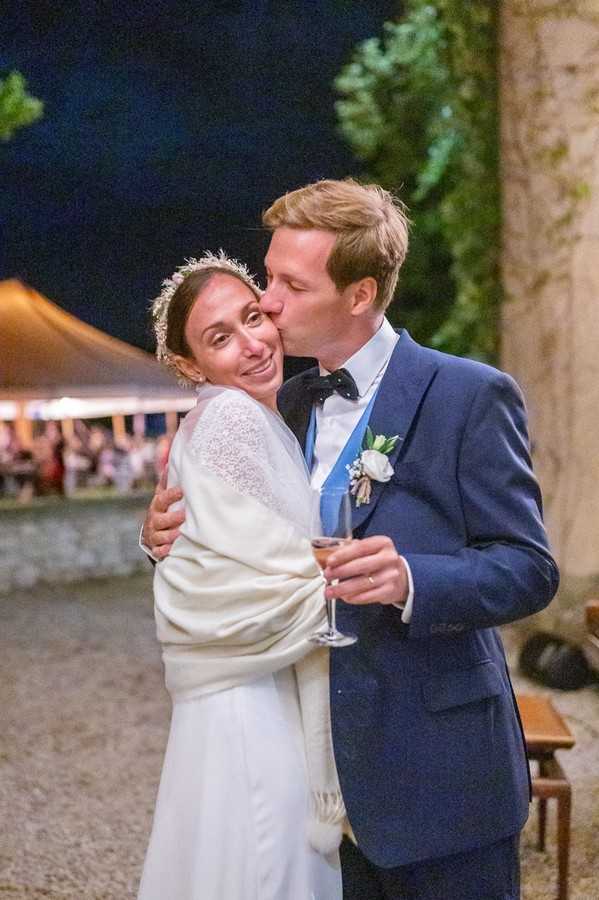 I thank Amélie and Grégoire for welcoming Delphine and me on the day of their religious celebration. They gave me the gift of being their wedding photographer and of trying my first adventure with a second shooter.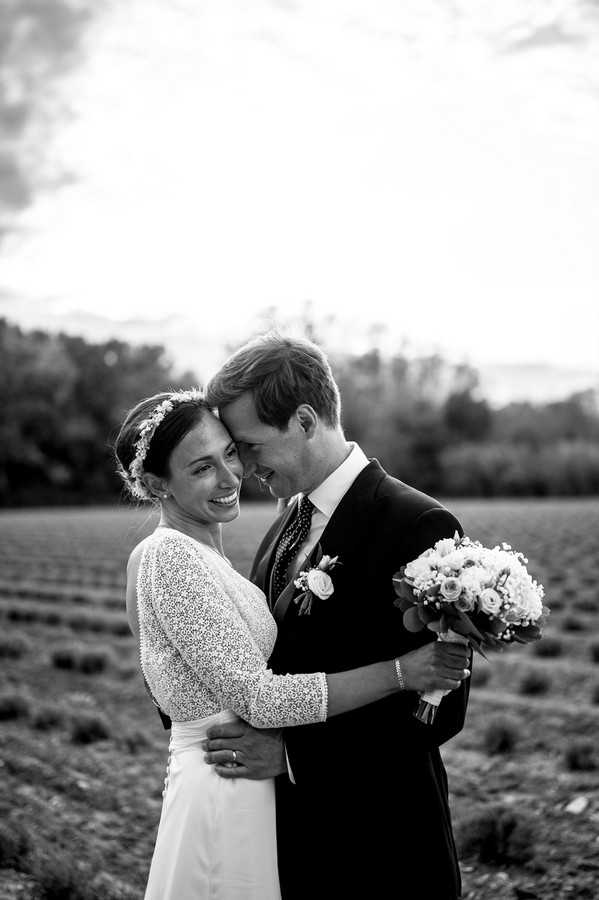 Thank you, Delphine, for your involvement on the day but also for all the preparation and follow-up you put into this wedding."
Two-Day Wedding In L'Isle-sur-la-Sorgue Snapshot
Two-Day Wedding In L'Isle-sur-la-Sorgue Vendors
Photographer Sylvia Calmet | Second Photographer Delphine G | Dress Apoluze | Shoes Unsibeaupas | Flowers Blandine Vallé | Suit Massimo Dutti | Watch Rolex | Second Suit Scavini Paris | Groom Shoes Carmina | Second Dress Oksana Kokhan | Second Shoes Dessine moi un soulier | Makeup Mylene Barcelona | Bow Tie Le Colonel Moutarde | Caterer Chez Berns | Ring Deloison | Ring Box Liron Tresor | Gauze Déco Vita