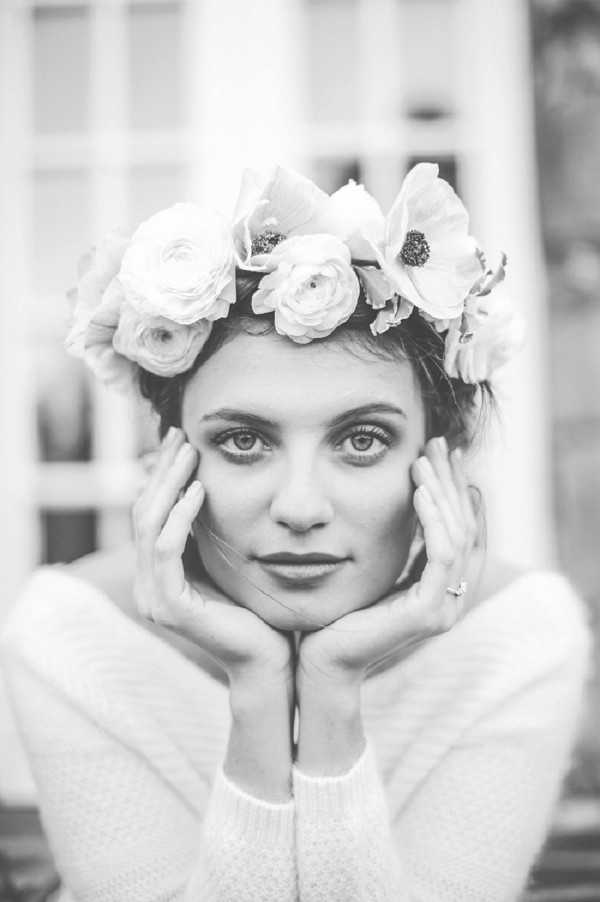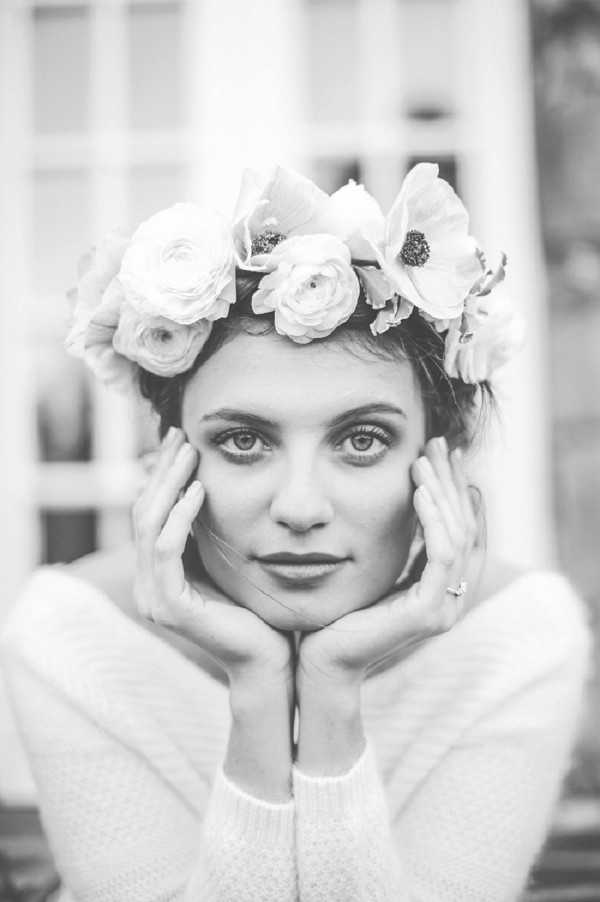 Hello FWS readers, I'm excited to share with you today's rustic yet chic winter wedding ideas shoot organized by the lovely Bride to Beezy. With the weather starting to show signs of spring, and flowers just beginning to bloom, we thought we would get all cosy and warm with this gorgeous styled shoot full of enchanting winter wedding ideas.
When I'm feeling chilly, which is quite often (my husband is forever complaining about my cold hands and feet oops!) The perfect remedy for me is to wrap up warm, pop on a pair of Uggs and sit in front of an open fire with a mug of hot chocolate… Dreamy!
I must admit the best hot chocolate I've ever tasted is from France, it's called chocolat chaud à l'ancienne. I'm yet to try it from some gorgeous tearooms in Paris, my first stop on my next trip is Angelina's for a cup of their signature beverage which I've heard is deliciously creamy, rich and the highest indulgence.
So now I'm sure you can understand why I got all giddy over this wonderful chocolat chaud (hot chocolate) stand at today's shoot perfectly created by Chloé from Bride to Beezy!! What a fabulous idea, perfect for a French affair and even more so for a firework finale! Get ready to PIN away…
"As a wedding personal shopper, it's always difficult for me to show my world, that's why it was important for me to organize this inspirational photo-shoot. That's why I wanted to organize this one 100% by myself, then I can show exactly who I am and what I love."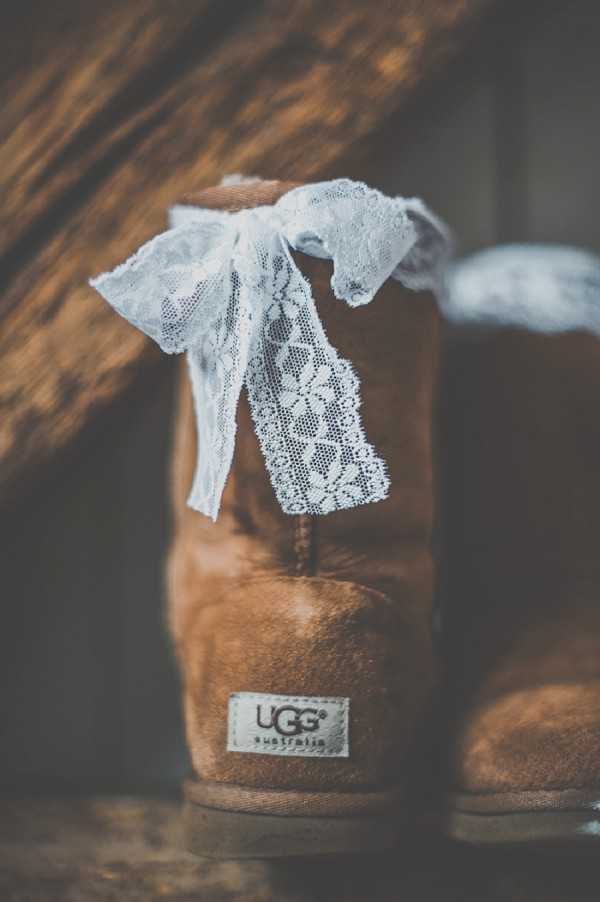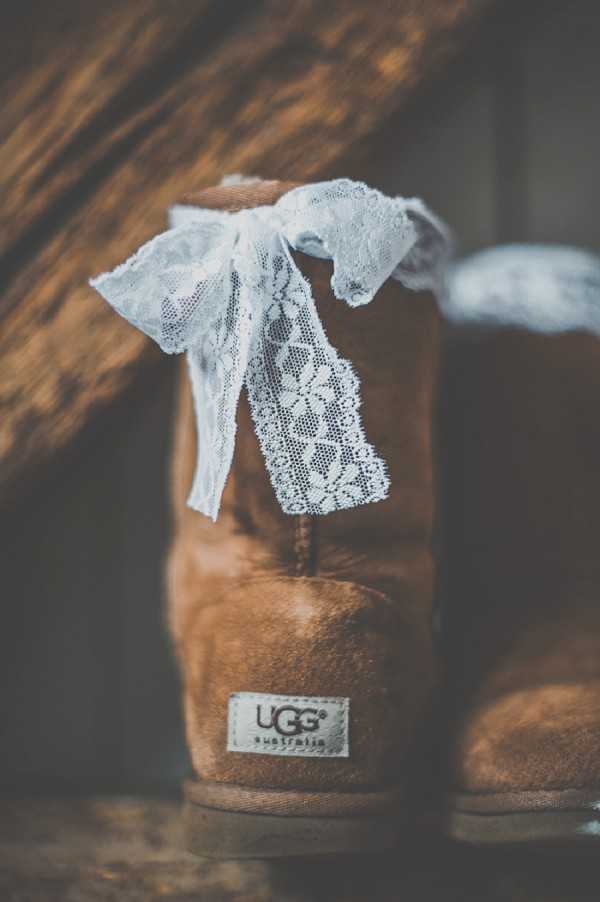 "I wanted to create an atmosphere mixing rustic inspirations (wood, canvas and the countryside,) and chic inspirations (lace, white flowers,)."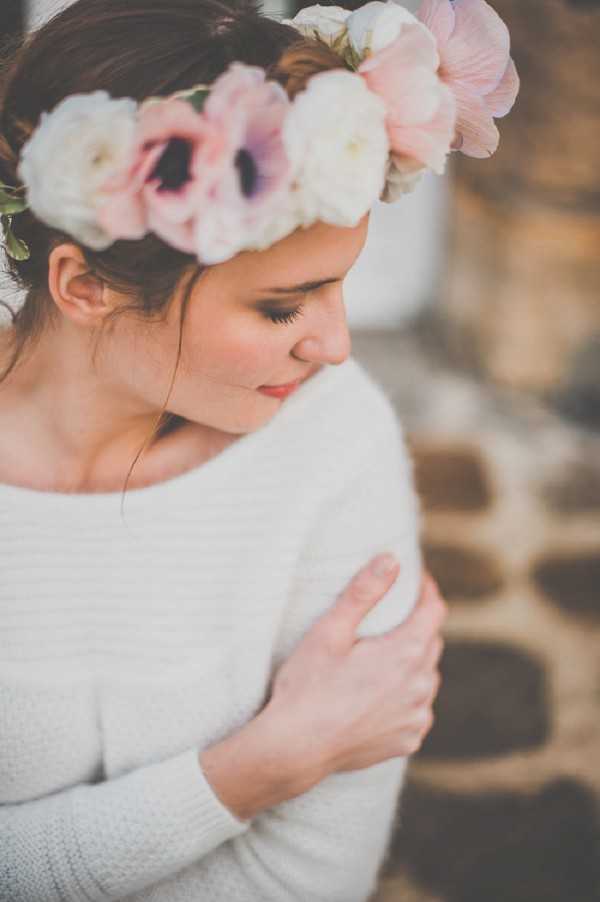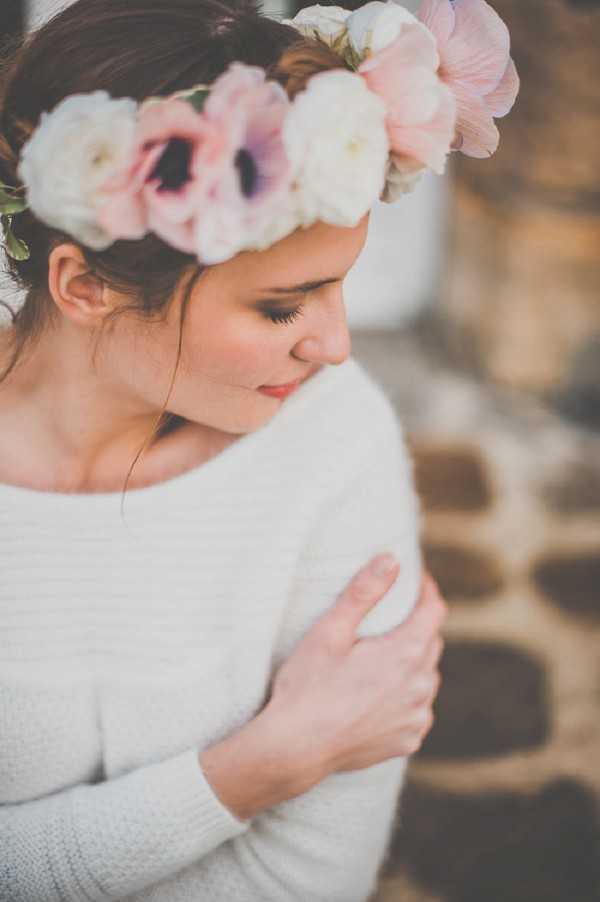 "The date of the photo-shoot made me think of a winter wedding and here it is: Snow White (Unfortunately we didn't get the snow!). Then I imagined a bride wearing Uggs and a soft sweater in front of a huge fire place with a hot chocolate bar and a Christmas tree. The team created it better than I'd wished!"
Not only does today's shoot include some fabulous decor ideas it also includes a beautiful Fabienne Alagama gown and a flower crown to die for which includes one of my favorite flowers Anemone.
Sadly Anemones were out of season for my July wedding which I didn't realise till speaking to my florist. That's why I found FWS vendor Lisa of French Flower Style's post which was published back in March on the blog very helpful and informative regarding 'Choosing your wedding flowers'.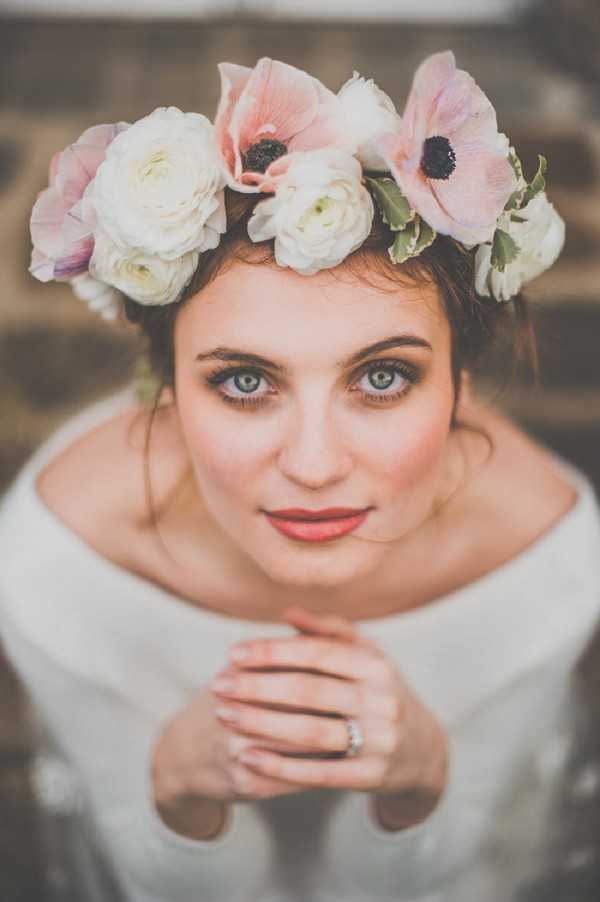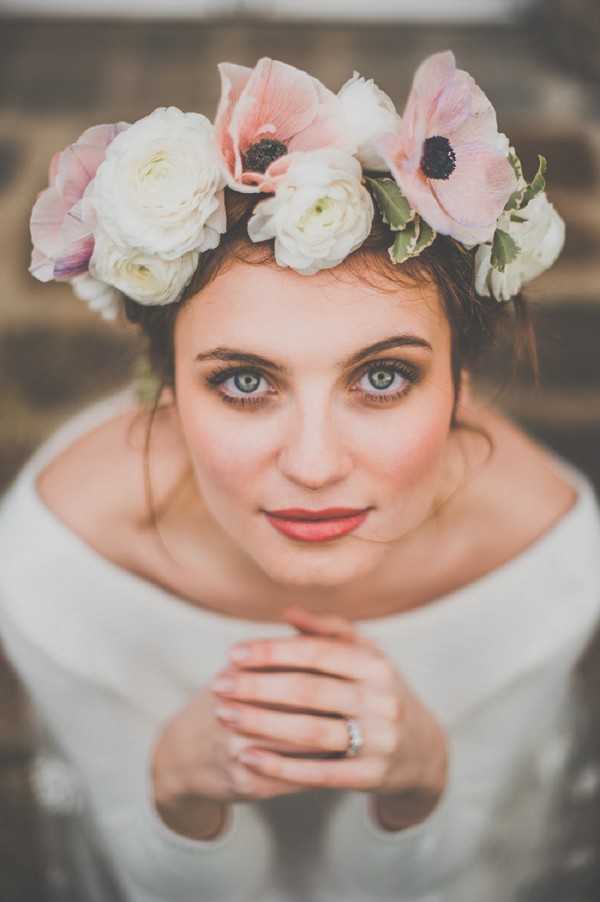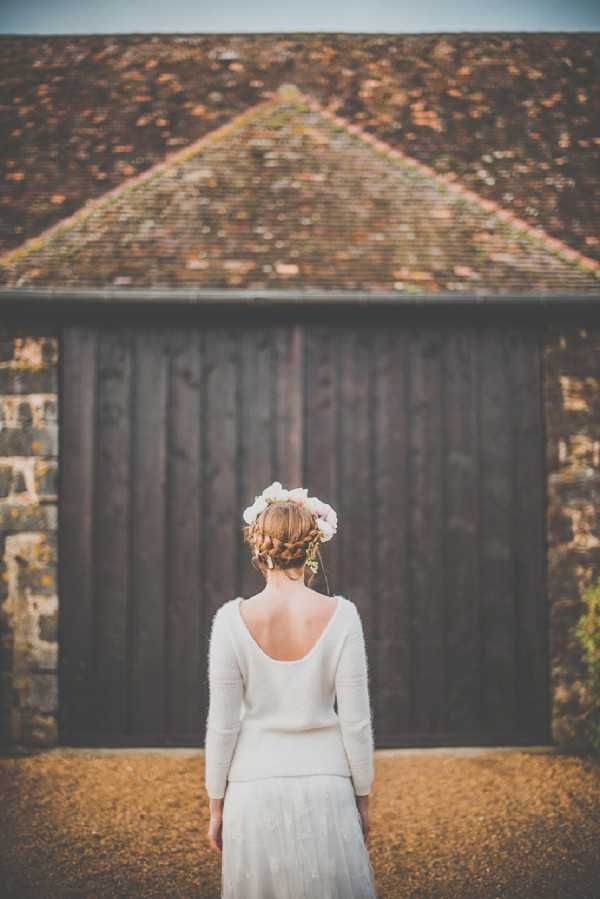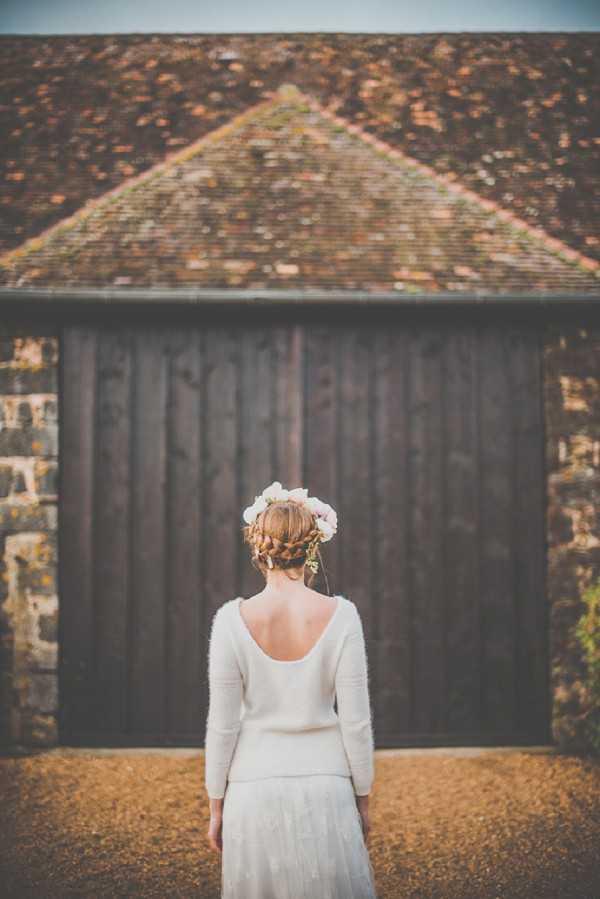 "As a big fan of the photographer Yoann Pallier, I really wanted it to be him for the photos! Actually, he is why I created this photo-shoot, and the result is perfect!"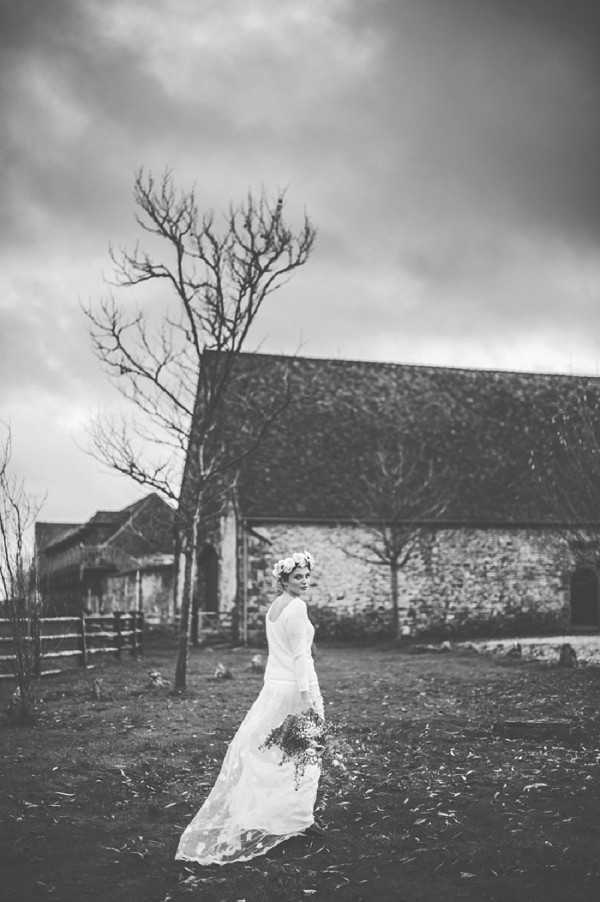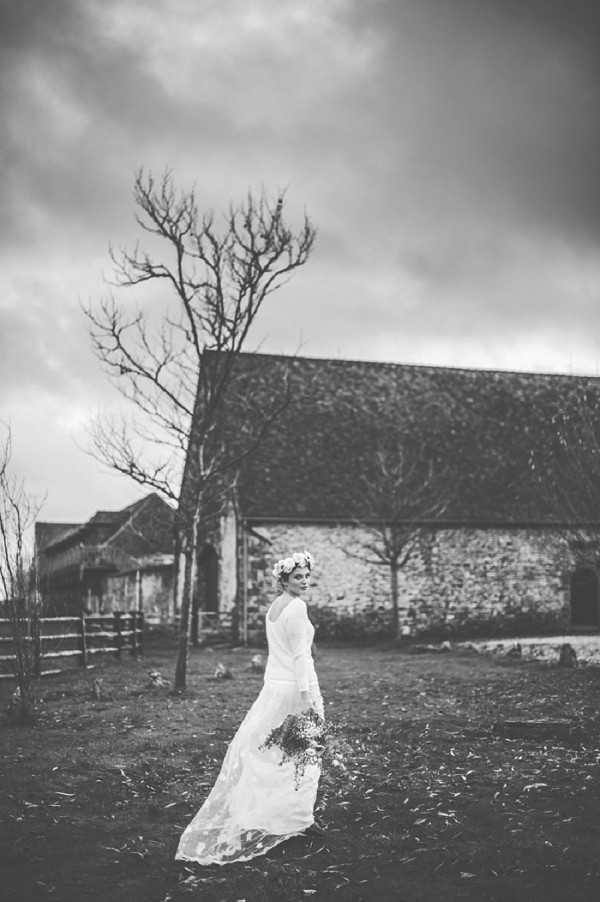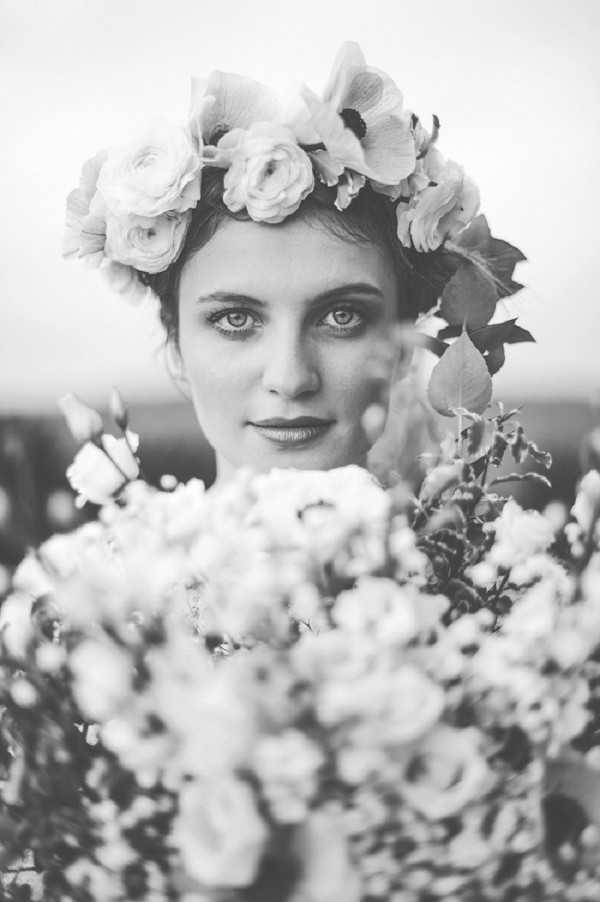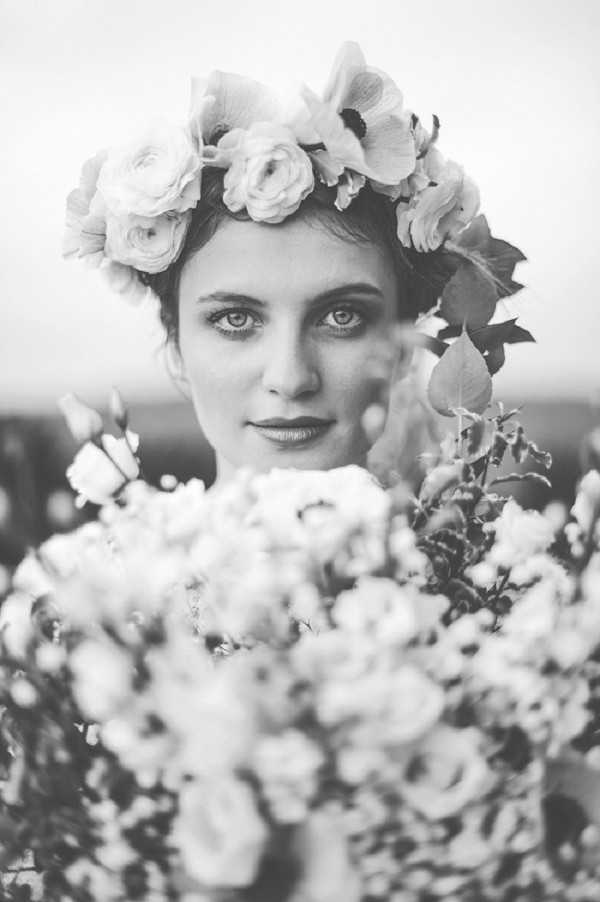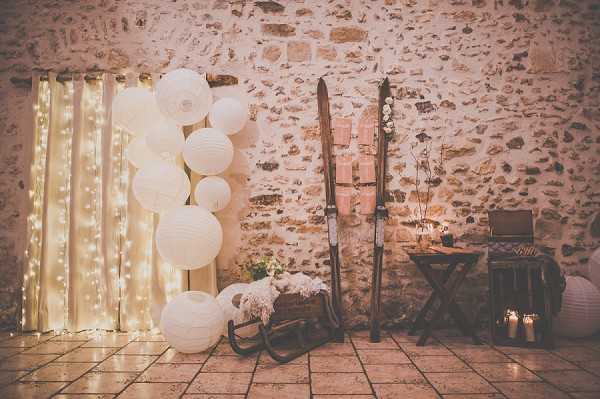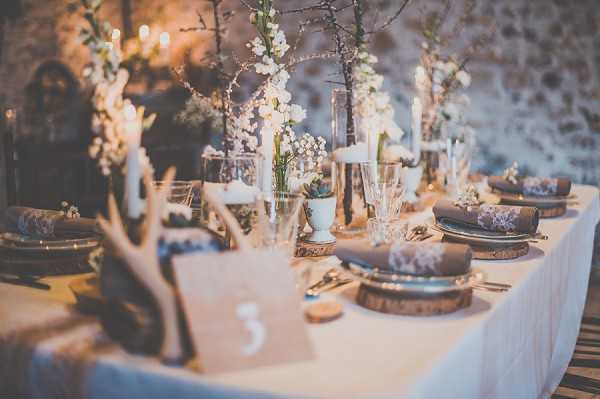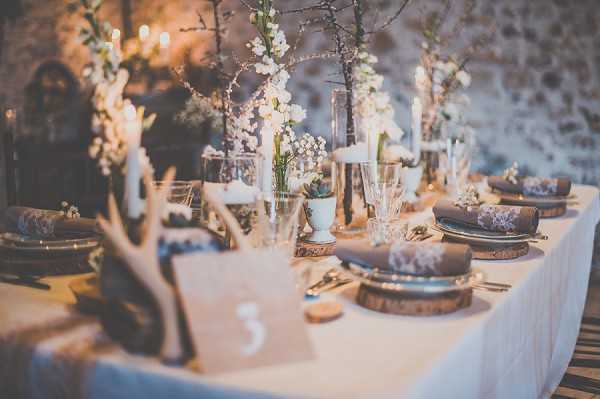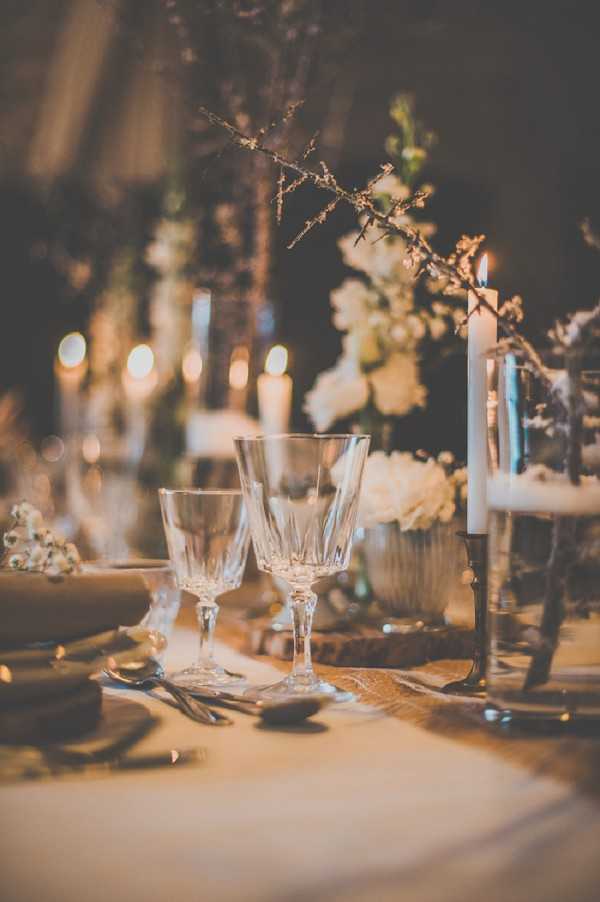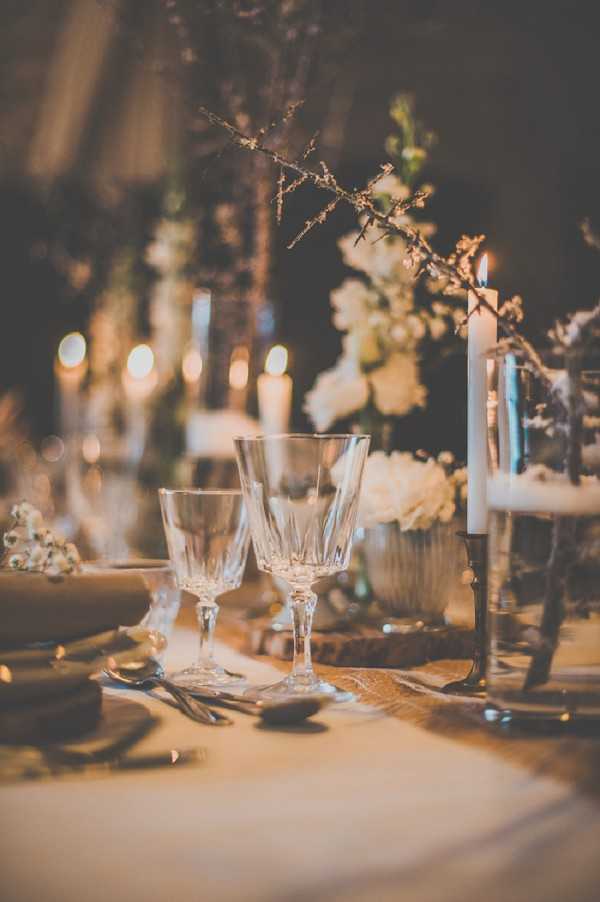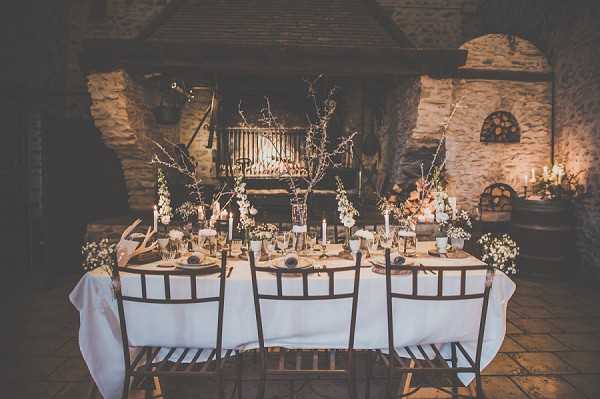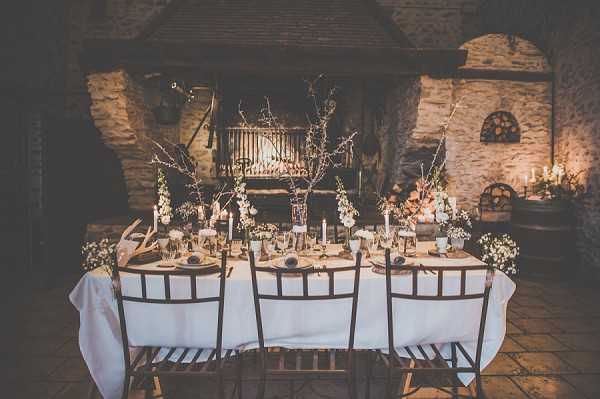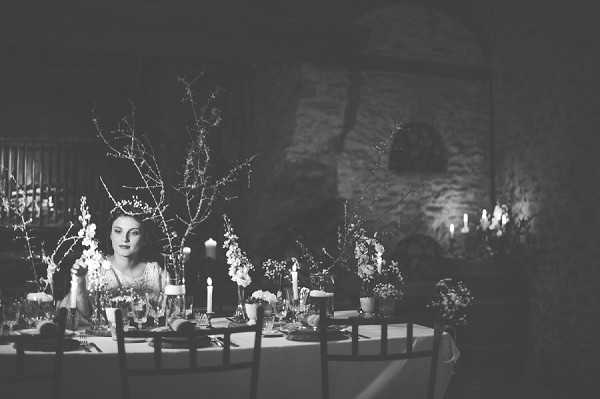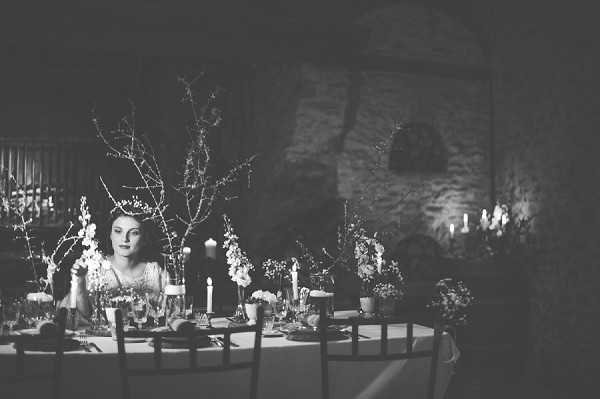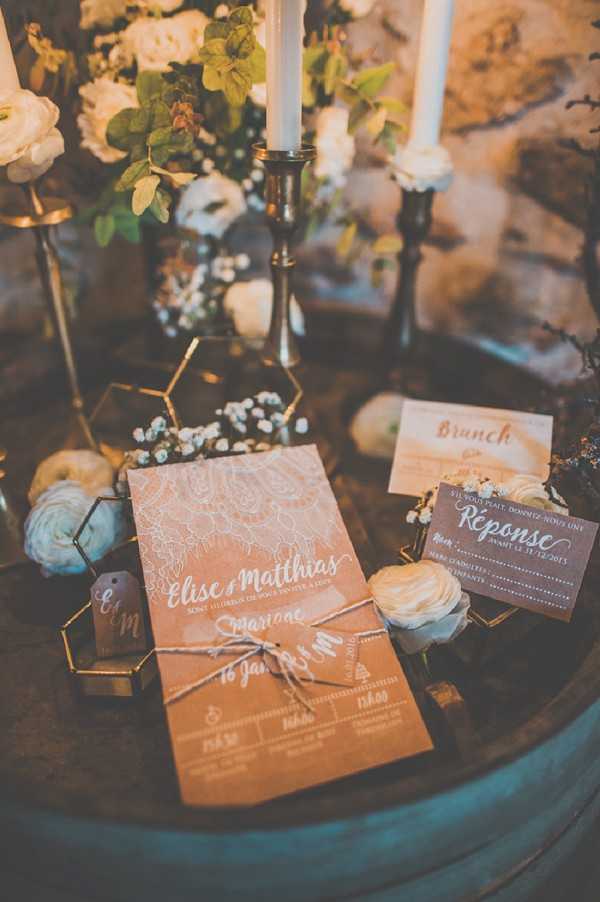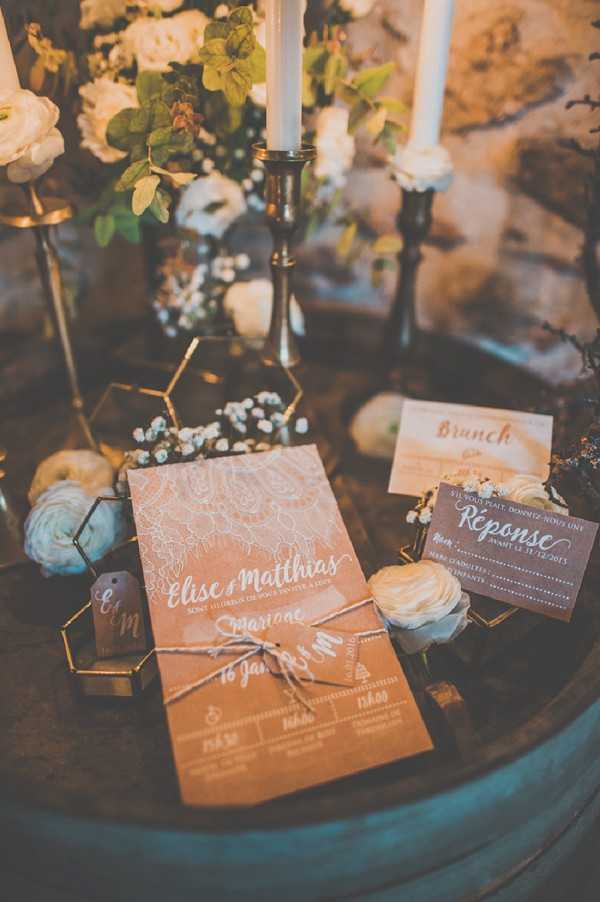 "For the venue, I had imagined an old country house with a big fire place, so when I discovered "Les Hauts de Pardaillan", it was even more perfect than what I'd imagined! Then, the beautiful bride Cerise did the rest!"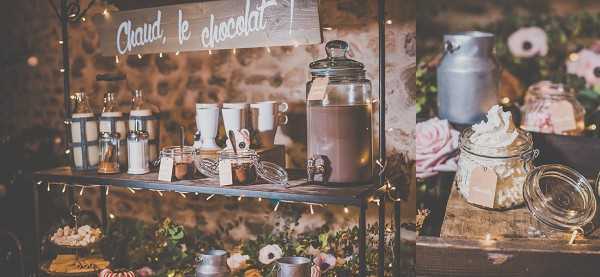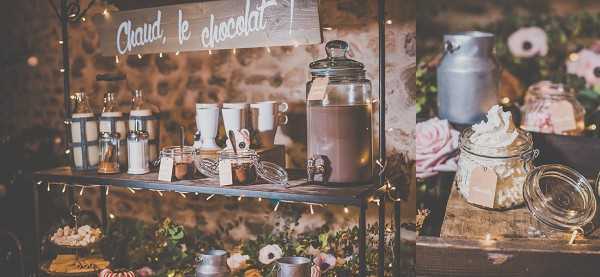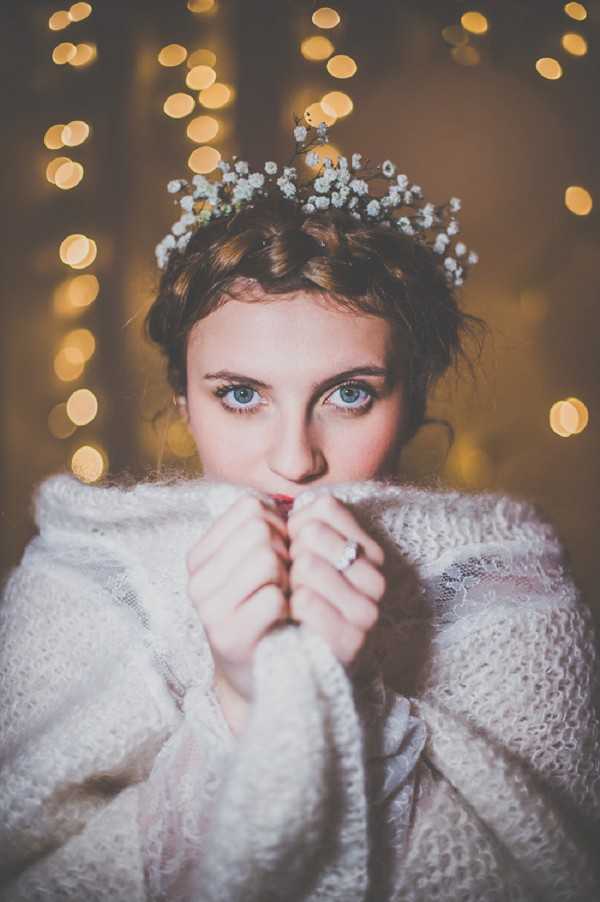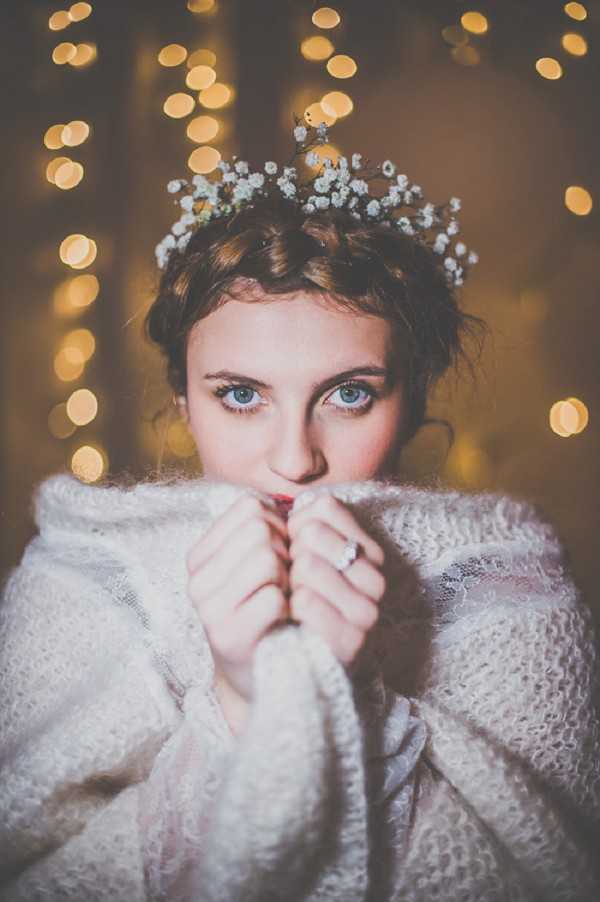 I hope you enjoyed all the lovely details from today's shoot, for even more inspiration click here
With love,
Christina x
Rustic yet Chic Winter Wedding Ideas Snapshot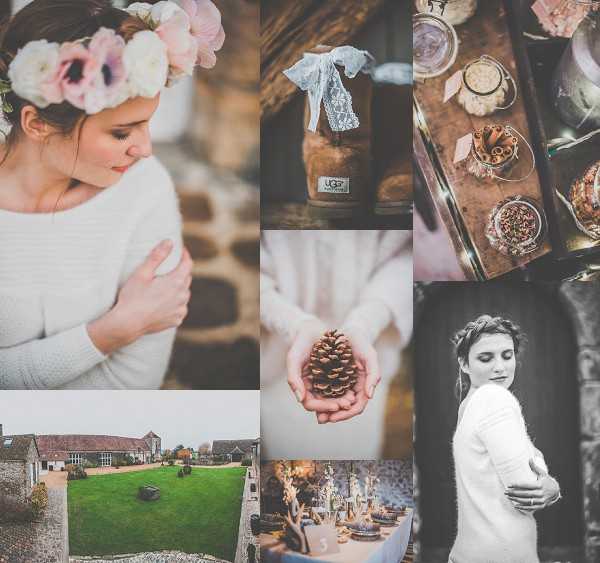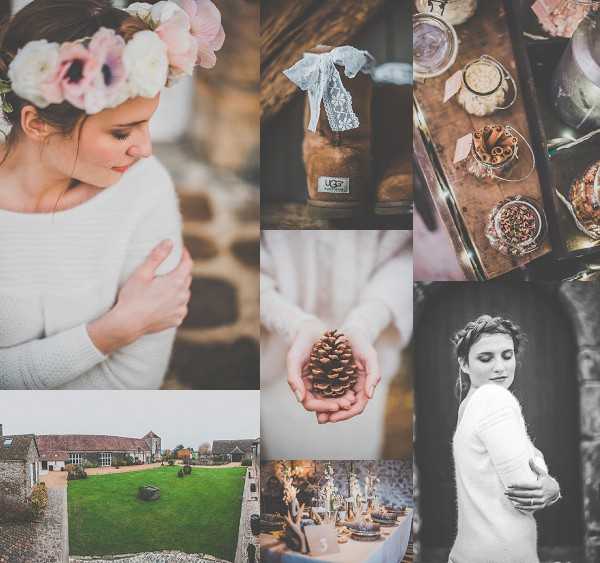 Wedding Vendors
Organization and artistic direction: Bride to Beezy | Photographer: Yoann Pallier | Design: Artis Event Planner & Big Day Bazaar | Fashion design: Bride to Beezy | Stationery: Instants Tisses | Venue:  Les Hauts De Pardaillan | Flowers:  Drissia | Dress:  Fabienne Alagama | Skirt: Stephanie WolffParis | Gilet:  Sophie Sarfati | Hair: Comptoir Des Charlottes | Make up:  Clémence Sanvoisin | Heels: Dessine-moi un soulier