Along with my love of things shabby chic / vintage and retro, I also love to be creative.  You see, I am a horder, I love to collect trinkets and bits and bobs that I am sure that I will use on some occasion, most of which end up in a draw and forgotten about until after they would have been useful.
So I thought that when I have such projects, why not put them together in a tutorial and share them with you.  But there is also another reason – a little bit of a selfish reason, to have a valid reason to escape from the laptop.  Please don't get me wrong, I love working on the blog, but between French Wedding Style and my employment I spend up to 15 hours a day typing to my computer screen.
Simply put, working on a project FOR the blog but AWAY from the computer, doesn't give me guilt.  Does anyone else who runs a blog or who is self employed feel this, that if you are not working all the time, then you are not working hard enough to make it a success??  Maybe that is the content for an entirely different blog post!
Anyway back to my first DIY projects: wine cork monogram.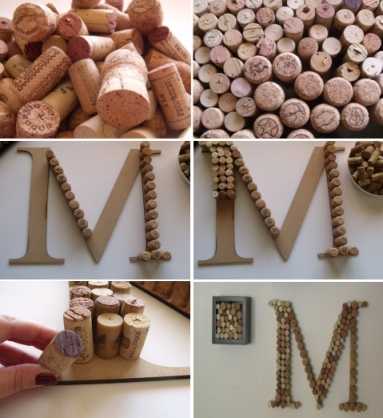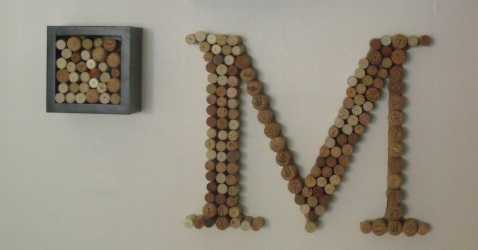 It was the husband who first mentioned about keeping our wine and Champagne corks as he thought they might come in useful, he is a horder too so you can imagine what our house is like!

I have looked at the corks so many times, wondering what use to put them to, when I came across a picture of a wine cork monogram on Pinterest.  I am in the process of redecorating my office and thought that this would be the perfect addition for one of the walls.
Equipment and Materials
Wine Corks
Monogram letter
Glue Gun
Scissors
Firstly you need to source your chosen monogram letter.  If you have the time and a handy jigsaw then you can make one yourself, but in the interests of safety and my nails I opted to purchase mine from ebay.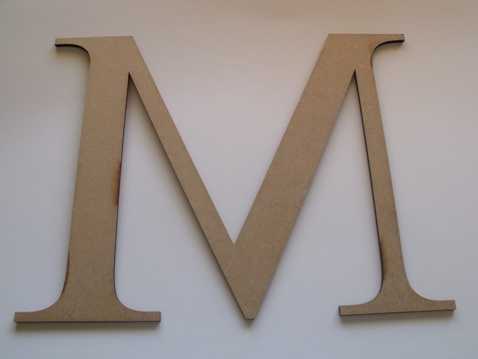 Start by organising your corks into wine and Champagne and then start to layout the corks onto the letter without glueing them down.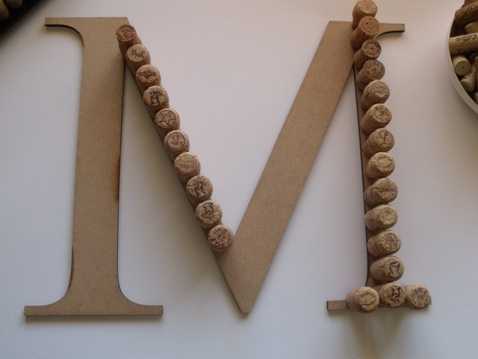 I started by working out which sections of the letter best fitted the different sized corks and then built up the letter from there. Do be careful though as it is like a big game of dominoes until they are all stuck down.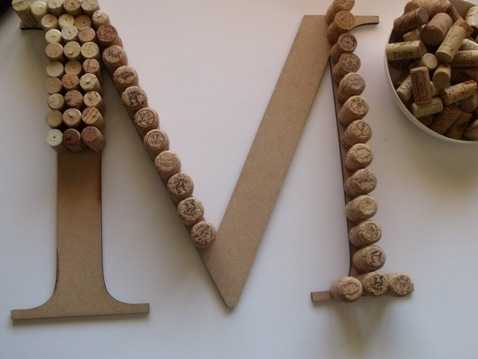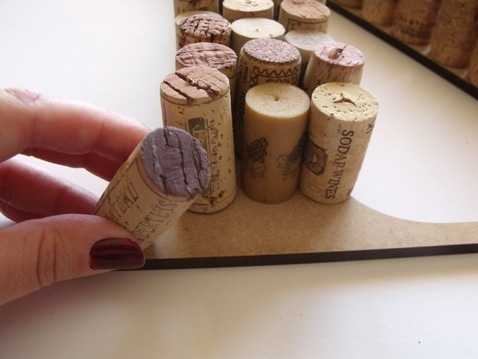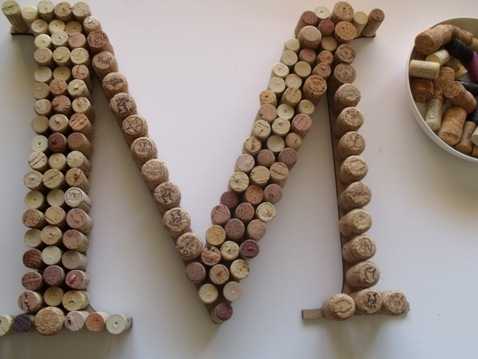 Once you have them all laid out, fire up the glue gun and get sticking.  It really is the easiest DIY project that I have done!
My letter is approx 16 inches high and took 141 corks.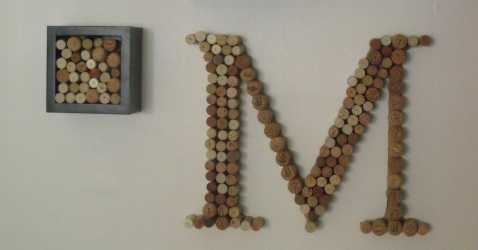 Let me know if you like the shabby chic project and want to see more.