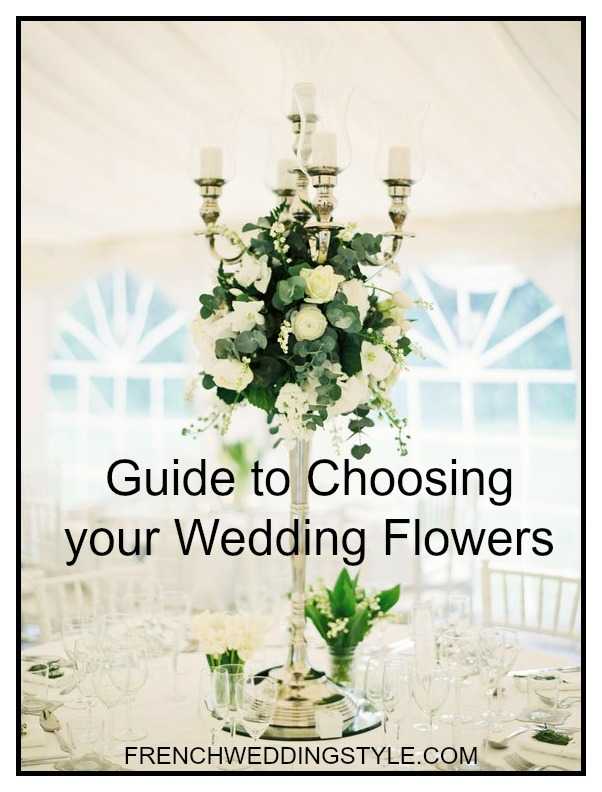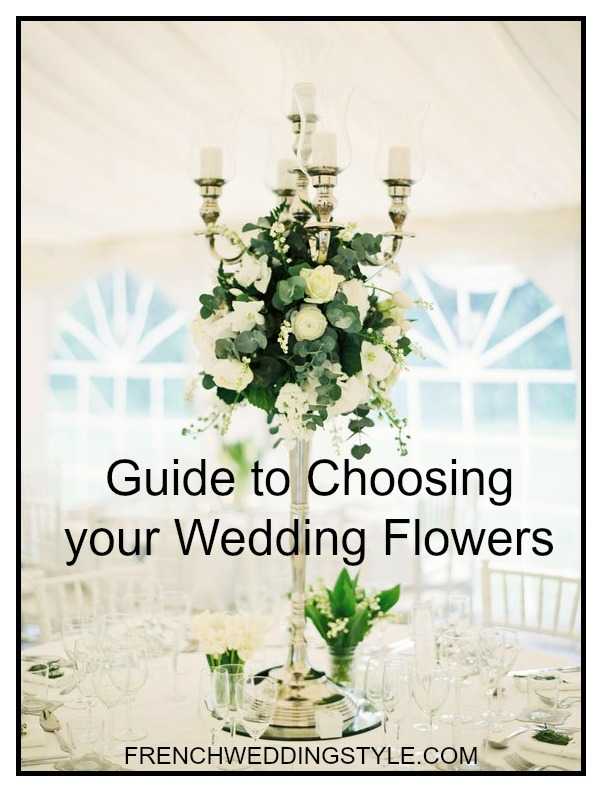 I love flowers, but my knowledge of flowers is limited and when it come to choosing our wedding flowers, I was really in the hands of our florist to advise and guide me through the process.
But not to fear as Lisa Gatenby from French Flower Style, is here today to share her expert advice on choosing your wedding flowers, what considerations to look at and what factors can impact your decision.
Choosing your Wedding Flowers
So, you're getting married …Congratulations . You've picked the date ,secured the venue and you have managed to find THE dress now it's time to choose some wedding flowers.
Most people like flowers and some people LOVE flowers but generally the average bride to be doesn't really have an in depth knowledge of flowers .You may not know every name and variety of the ones you like and may not realise that your favorites have limited availability due to the fact they are only grown in their natural season  This is where your wedding florist comes in.
Every bride and Groom has their own individual style and a vision of how they wish their wedding to look and feel.  It's a florist's job to help them achieve this using flowers. Obviously there's lots of things to consider when choosing your wedding flowers.
Image by Gianluca and Mary Adevasio
The colour scheme –  usually this is dictated by the bridesmaids dresses that you have chosen or by your surroundings or simply because it's your favourite colour.
The style of your dress – Is THE dress a vintage design , something floaty or covered with lace . The design and shape of your dress is often the deciding factor in what style and "look" your wedding will take.
The location and venue – Are you getting married in  Provence surrounded by fields of Lavender? Or in the Dordogne amongst the sunflower fields? Your wedding venue may dictate your floral choices and style and overall theme of your wedding.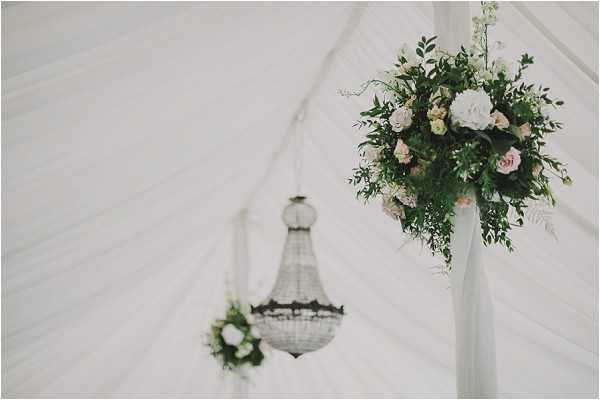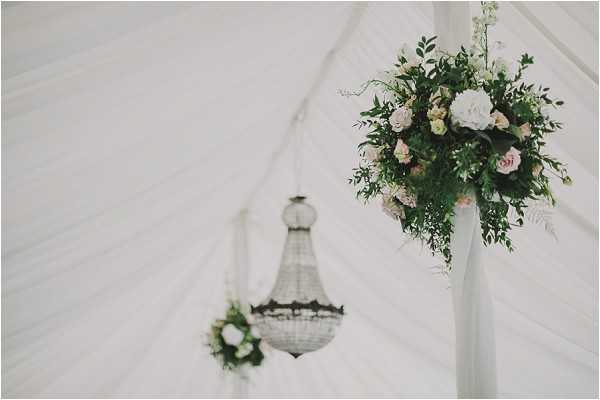 Image by Gianluca and Mary Adevasio
Now that you have decided on your colour scheme and have an idea of what style you would like your wedding flowers to be it's time to choose your flowers . French Flower Style are very lucky here in France to have great flower choice because of regular floral deliveries direct from Holland which is the largest flower auction in the world.
Choosing the right blooms for your wedding day is usually decided by three factors. Floral Style , Availability and cost. Everybody has a budget for how much you wish to spend on flowers and this will help you to decide what flowers you would like.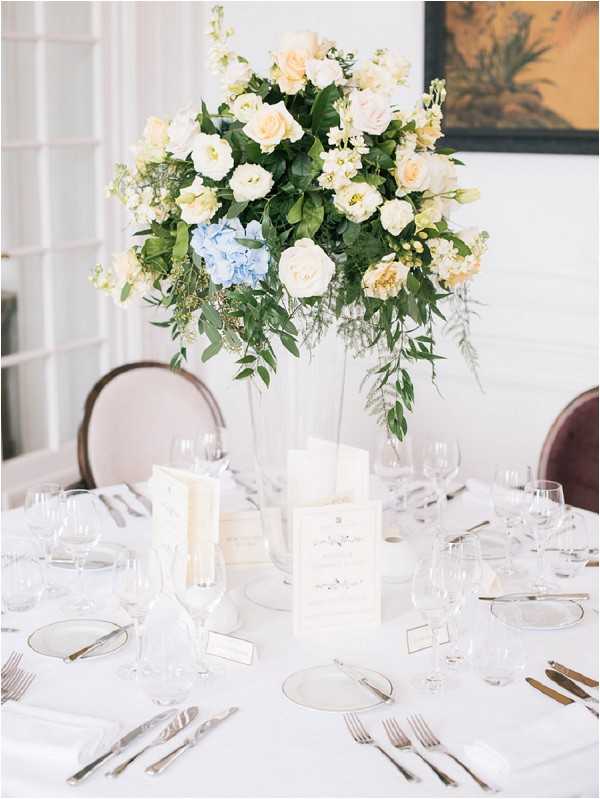 Image by Ian Holmes Photography
Seasonal flowers are always a popular choice for those couples with a modest floral budget.  A great example is Lily of the valley . A beautiful and delicate flower , popular with Princesses . Lily of the valley can be very expensive when bought out of season and from Holland, but if you have your wedding in France at the beginning of May it is locally grown and is plentiful and reasonably priced due to the fact that the French celebrate "Fete de Travail" on May 1st and give all of their friends Lily of the valley .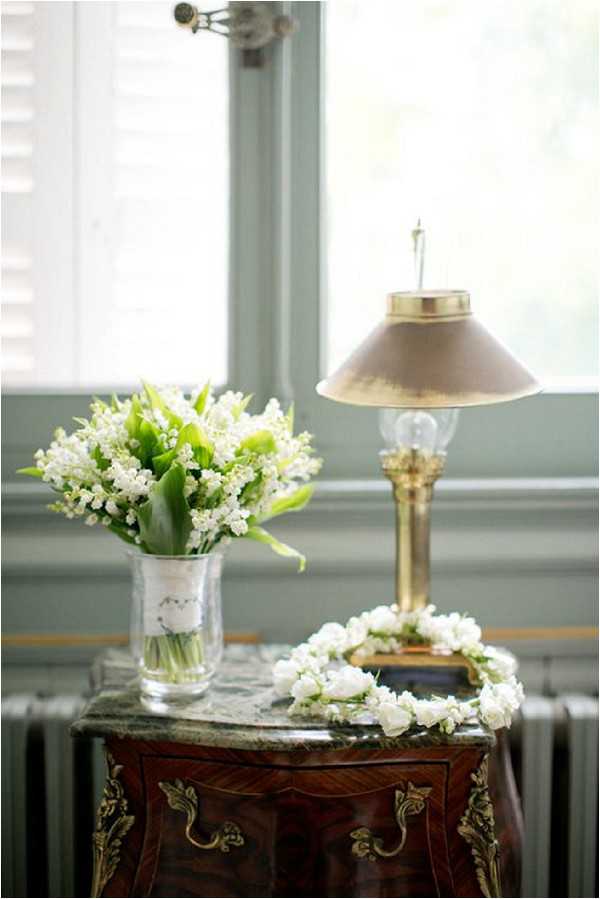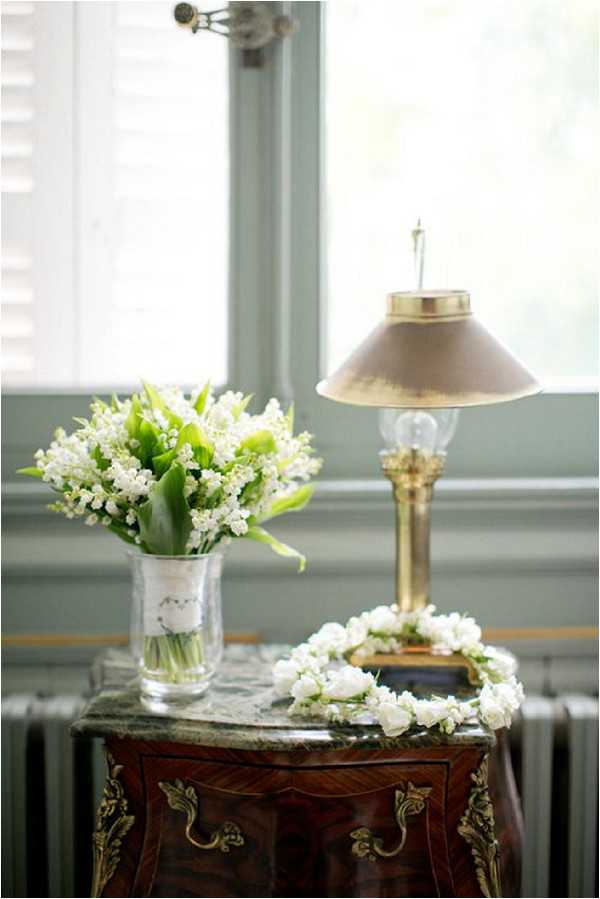 Image by Caught the Light
Another beautiful Seasonal flowers is the Peony. Peonies have been very popular for the past few years and it can be very disappointing when clients realise that they only have a very short season. They are only available in the wholesale market from April to July. However, there are a few available after this date but are usually of poor quality and extremely Expensive. At the peak of their season they are plentiful and the cost and quality is very good.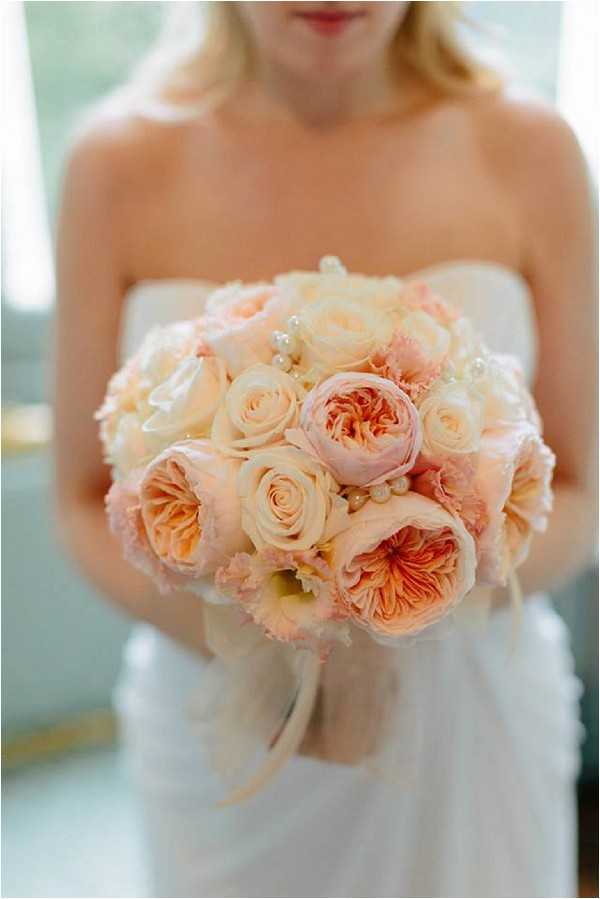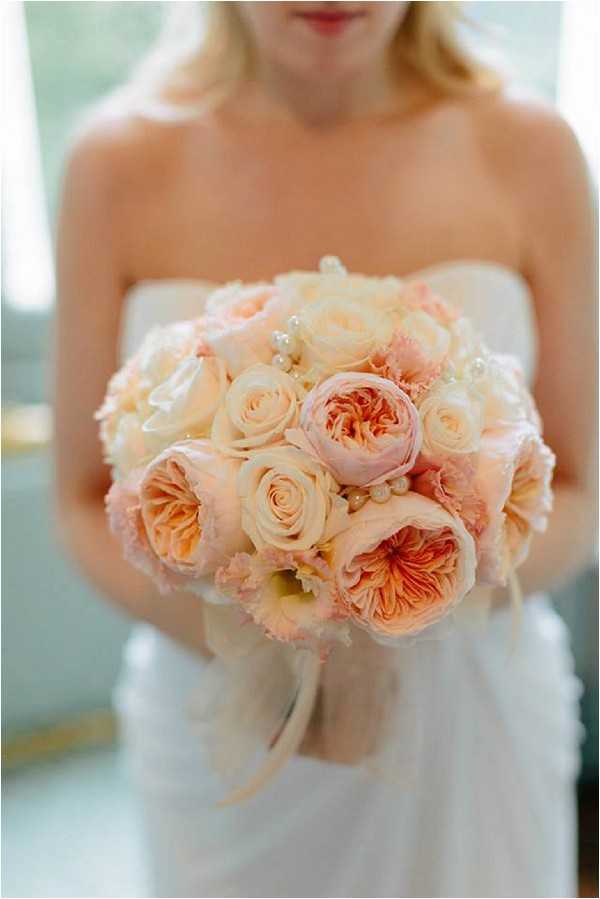 Image by French Grey Photography
Dahlias are one of my favourite seasonal flowers , they come in so many colours and shapes. They are available from June through to October and are at their very peak in high summer . Most varieties are very reasonably priced , perfect for those with a limited  floral budget,  but there are a few varieties such as " Cafe au Lait" which command very high prices due to high demand.
Image by Gianluca and Mary Adevasio
A flower type that is very popular and is actually at the top end of the price scale are garden roses. They are so beautiful and blousy and usually very scented and are a great replacement for a Peony when they are out of season. David Austin Roses are stunning with varieties in a multitude of colours a few of my favourites are "Patience" and "keira" . There are also some beautiful varieties coming over from South America such as "Pink O'hara" and "Caramel Antike" They are available for most of the summer months and are definitely a flower to consider if you have a generous floral budget.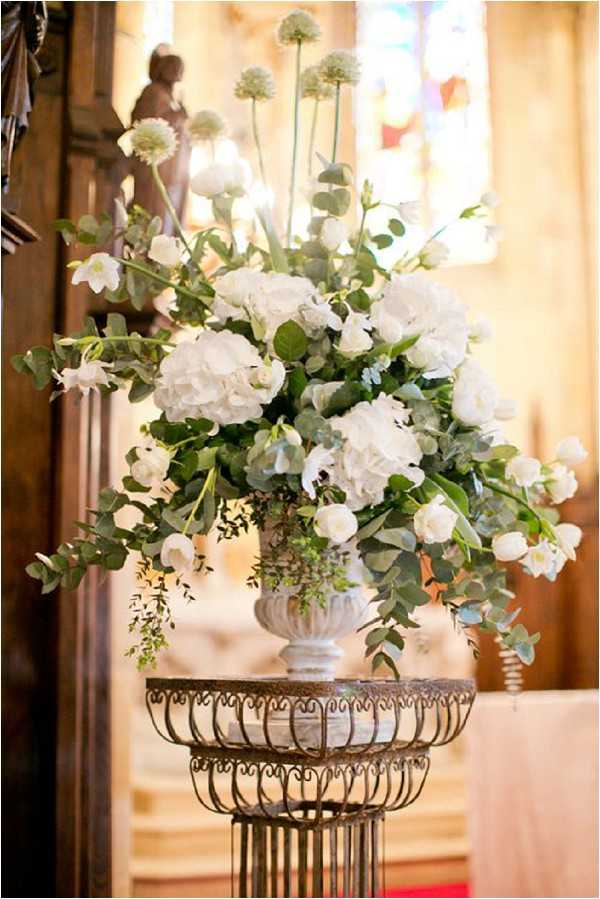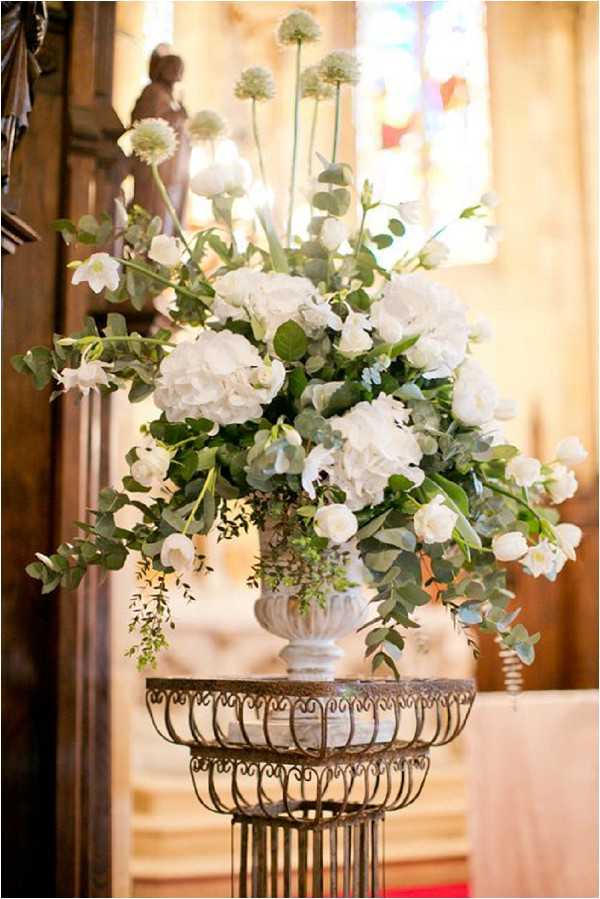 Image by Caught the Light
Once you have decided your floral colour scheme, style  and what varieties of flowers you would like then it is time to consider what arrangements you need . Bridal party flowers are usually top of the list with floral bouquets for the Bride and bridesmaids and a buttonhole for the Groom. Buttonholes for the groomsmen are optional and are not always necessary especially if you are trying to keep within a tight floral budget.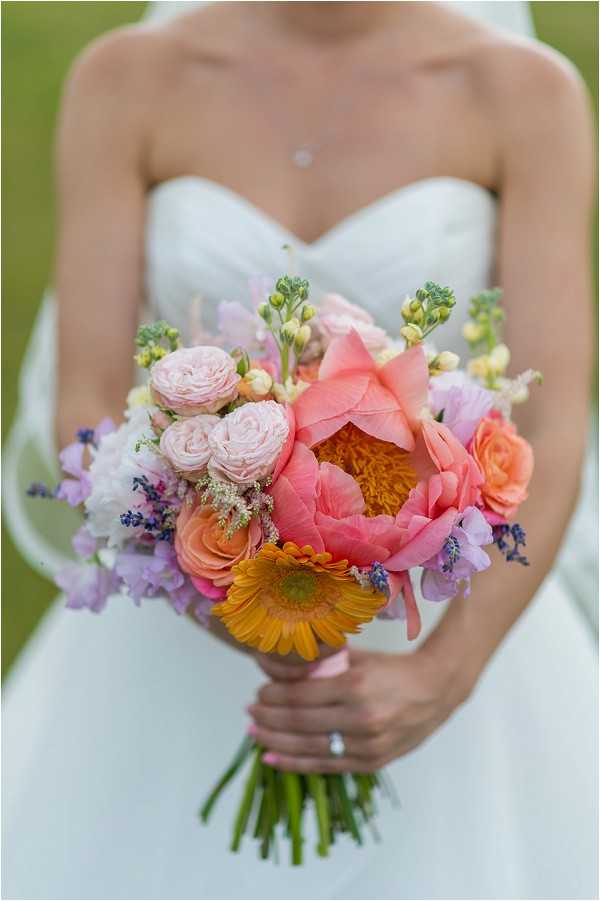 Image by The Paris Photographer
Floral decorations for the ceremony are always pretty,  there are lots of choices and designs to choose from. There are options to fit within most budgets. Simple tied bundles of seasonal flowers for the aisle chairs are perfect for a small intimate wedding and  large floral urns of flowers or a full floral archway are beautiful for a more elaborate gathering with a generous floral budget.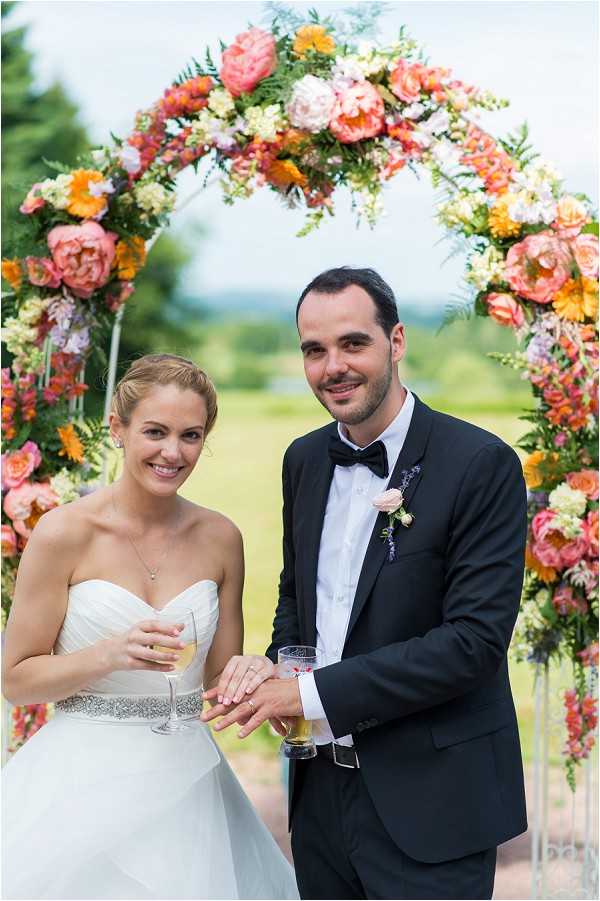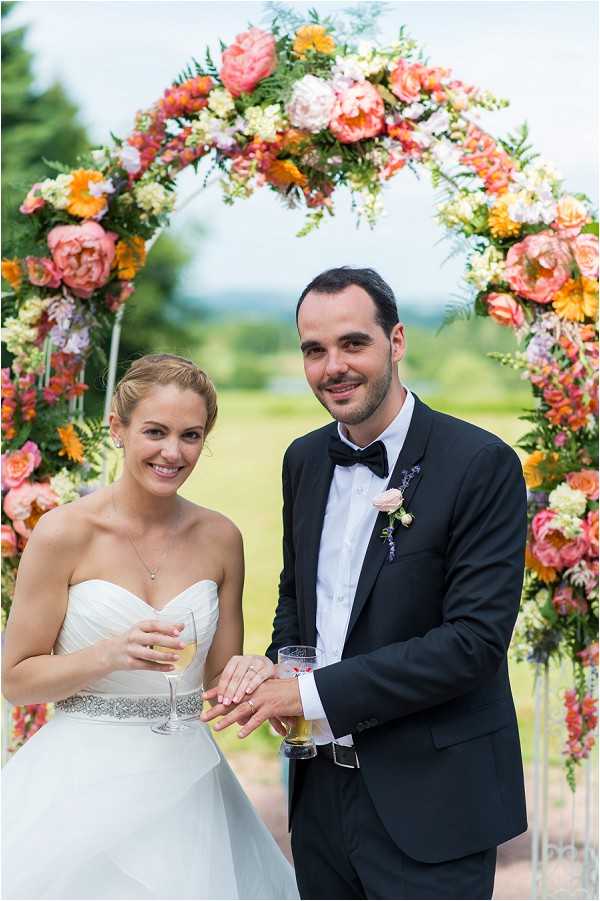 Image by The Paris Photographer
Choosing decorations for the wedding dinner is always exciting and there are many ways to enhance your dining room or marquee with flowers and candles no matter what your budget.
Image by Caught the Light
A small classic vase of seasonal flowers surrounded by tea lights or an eclectic collection of vases filled with seasonal flowers makes a beautiful floral centrepiece and is perfect for a modest floral budget. A tall floral vase design filled with sumptuous florals from your wedding scheme or a classic and elegant candelabra design would be a perfect choice for those with a more generous budget.
Image by Ian Holmes Photography
Asking your wedding florist for help and advice in choosing your wedding flowers is a must and any good florist will relish the challenge of helping you to find the best blooms to fit within your wedding brief and budget . Choosing your wedding flowers should be fun , with great help and advice from a professional it should be a really enjoyable process.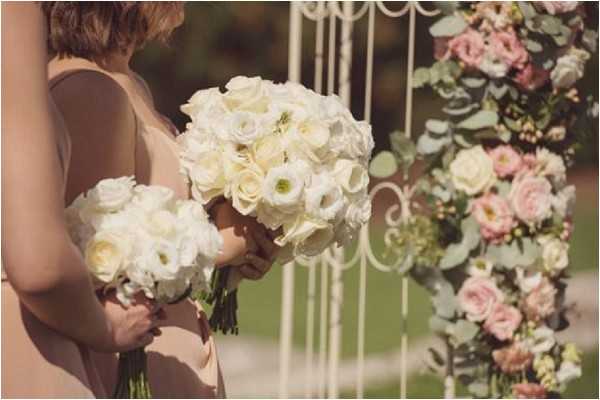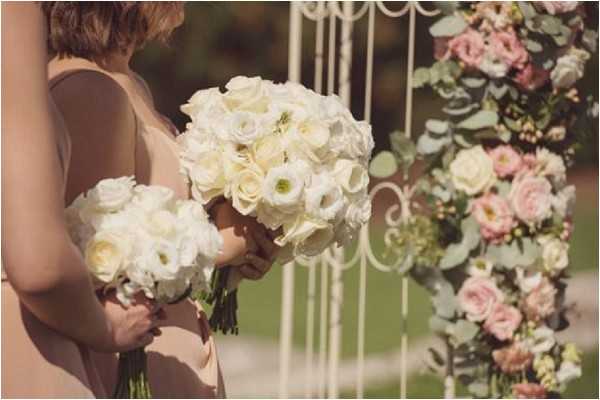 Image by Rebecca Douglas Photography
Wishing you all the best for a fabulous wedding in France!