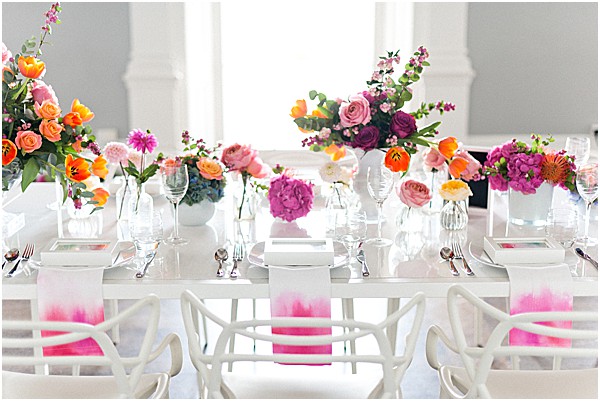 If you're like us, we just can't help but decorate for every occasion so, flowers for your rehearsal dinner are a given. Last year in The Study, we met this fabulous florist Paula Rooney Floral Designer. Today she shares all her tips on how to have fun designing the arrangements at the pre-wedding event too! Don't forget all aspects of your destination wedding weekend!
Image by : Anushe Low Photography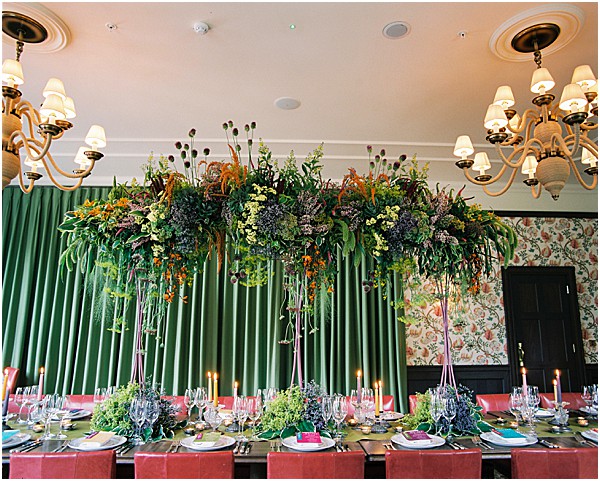 Image by : Stu Cooper 
Previously limited to a quick run through of how to walk down the aisle and where to stand, the pre-wedding rehearsal has been elevated in recent years.  Heavily influenced by American traditions, the rehearsal dinner is now an integral part of many celebrations.
Image by : Carey Sheffield
Often an intimate affair with just close family and friends, or a chance to welcome guests that may have travelled from further afield, the rehearsal dinner is the perfect opportunity to talk to those you haven't seen for a long time or extend gratitude to anyone that you might just not get a chance to speak to properly on the wedding day itself.
Flowers can be used in a number of ways at a rehearsal, one of my favourites is to seize the opportunity to indulge in your ideas that didn't make the wedding day itself! Be it bright and bold or a theme you just couldn't quite get past your other half, a rehearsal dinner is the perfect place to let go and get the proceedings off to an elaborate start!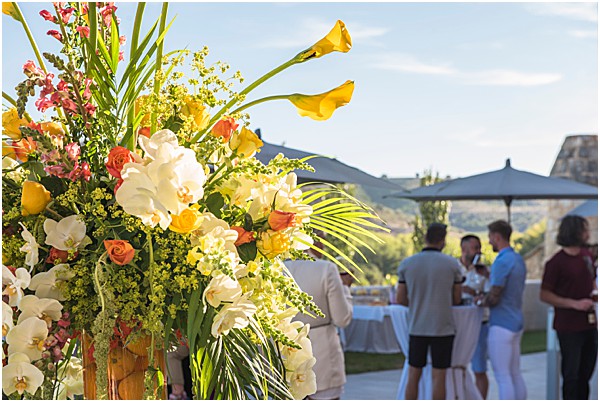 Image by : Carey Sheffield
If your dinner is being held in the same venue as your wedding and you want to give nothing away with regards to what is in store for your guests then providing a totally different style is a fantastic way to keep both aspects of your celebrations individual whilst also dealing with the practicalities of a true rehearsal for the events to come.
You might wish to tell more of a story with your floral decoration and use the rehearsal dinner to tease your guests with glimpses of the wedding style.  We love creating installations that allow guests a glance at what they can expect to see at the wedding whilst still keeping the main designs under wraps to create a new impact on the following day.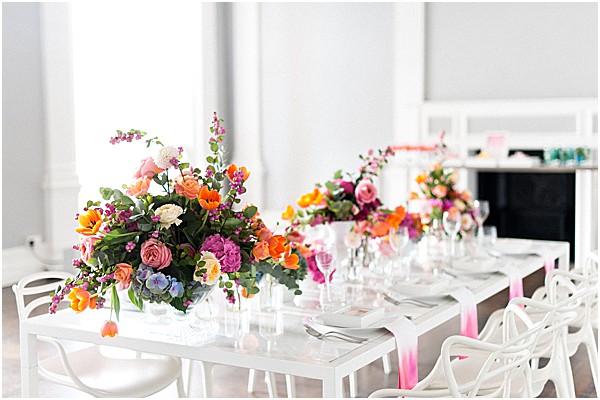 Image by : Anushe Low Photography 
A fantastic idea is to have a flower wall that is covered with moss and foliage to suit the relaxed, organic mood of the event with large initials in the wedding colours. This gives a tantalizing hint at what awaits before being elaborately adorned with the wedding flowers overnight to provide a stunning statement for the wedding day.
Have fun with the flowers for your rehearsal dinner without the time restrictions often encountered at the wedding, it is a lovely time to truly thank family and friends for their contribution to your big day.  Gorgeous bouquets of fresh flowers make the most wonderful presents and can be enjoyed by the recipient on the morning of the wedding while they are getting ready.
Image by : James Davidson Photography 
My biggest tip for beautiful flowers for your rehearsal dinner is to really go with what brings you joy.  The main day ahead can be overwhelming so take this opportunity in more relaxed surroundings to really soak up the atmosphere and have fun!  
Paula Rooney is luxury floral design working on destination weddings in France, UK and throughout Europe. For more information visit paularooney.co.uk
Top Image Anushe Low Photography