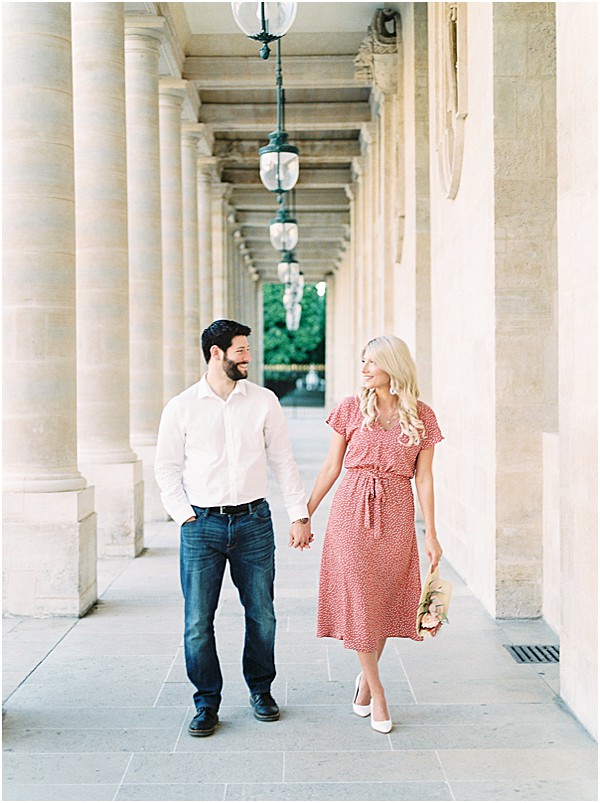 Scott and Katelynn had an awesome Palais Royal engagement shoot in Paris but first we have to share the sweet surprise proposal. Jennifer Hodder their photographer gave us all the details from both days…
Katelynn had organized a surprise hotel booking for Valentine's day and Scott was in charge of the dinner. Little did Katelynn know, Scott had secretly found out what hotel they were going to and worked with the venue to propose that night!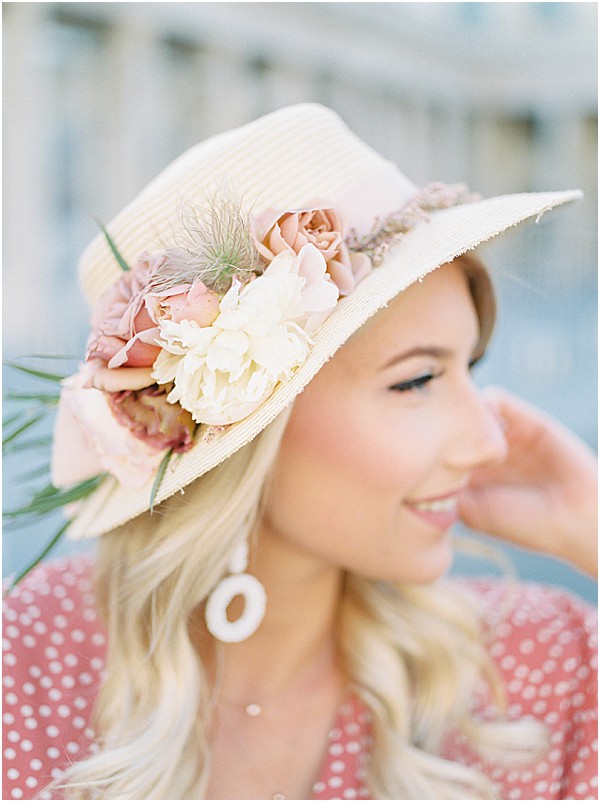 After their romantic dinner, the two of them headed back to the hotel for some champagne and to take Polaroid pictures by the stairs when a vintage phone booth rang… Scott instructed Katelynn to answer it. Protesting a little Katelynn reluctantly picked up saying "Hello…?" the voice on the other line replied "Hi Katelyn, Scott has a question to ask you!" turning out of the phone booth she saw Scott getting down on one knee!  To say the least, she was shocked and couldn't say yes fast enough.
Then the wedding planning began, Katelynn & Scott were sure they wanted to have a destination wedding. Something that felt like a romantic getaway surrounded by family and close friends. They did this to keep their love and the joining of two souls as the top priority. What better place to do it than in the country of love – France!
As for décor, they are working with a great planner and a picturesque backdrop to bring their "classic, romantic, whimsical, spiritual and full of love" theme to life.
We know there are many more sweet surprises in store for this picture-perfect couple. We can't wait to see more from their upcoming wedding in France.
Palais Royal Engagement Snapshot:
Palais Royal Engagement Vendors:
| Photographer Jennifer Hodder Photography |