Why is Paris so magical?
Because any place in the city has been built for lovers. We love the architecture, the monuments and the light that is falling on the streets in this Paris Engagement.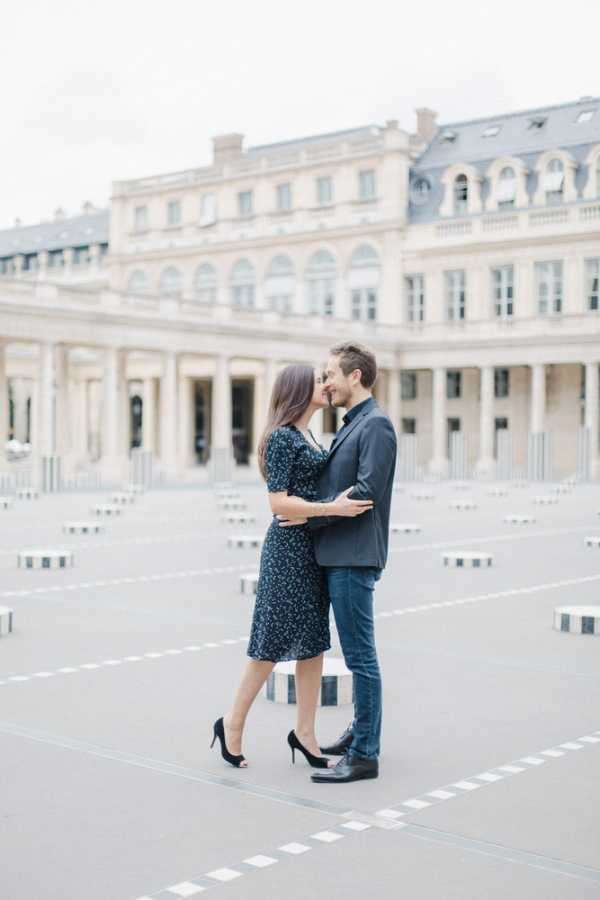 Paris doors are so gorgeous!
This session takes place around the Louvre Museum in the 1st arrondissement of Paris. It has been photographed by Zephyr Photography, a Fine Art Wedding & Portrait photographer based in Loire Valley who specializes in natural light shoots. He's attached to global architecture, lines and the environment. Paris doors are so gorgeous!
Marine & Guillaume grew up in the French Riviera and now live in Paris. For their Love Shoot they wanted something modern – that's why they are wearing dark blue outfits.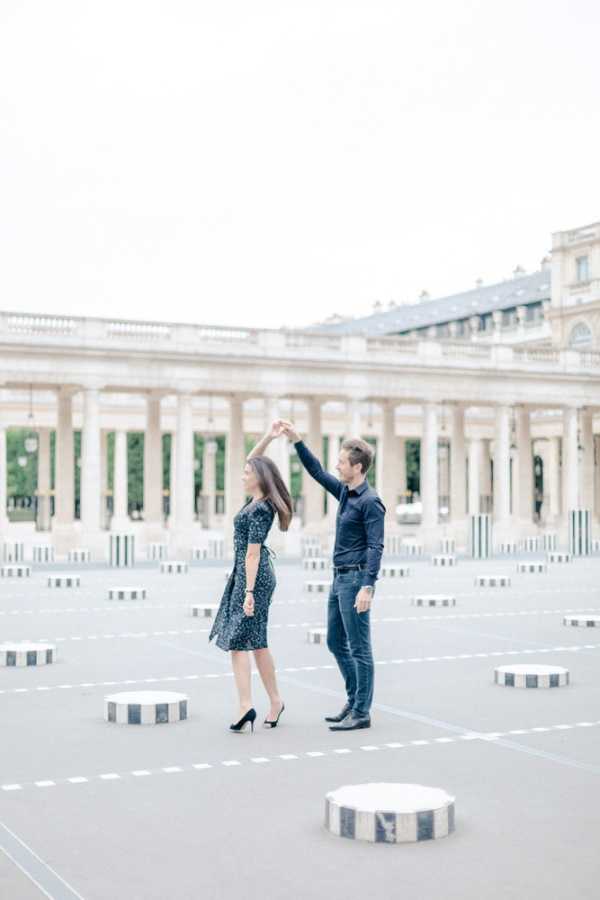 The first location is called The Buren Columns in the inner courtyard of Palais Royal in Paris. The contemporary ambiance of this place matches perfectly with these two lovers. This place represents the best in Paris, beautiful white stones with a background of the Palais Royal Gardens, redesigned by André Le Nôtre.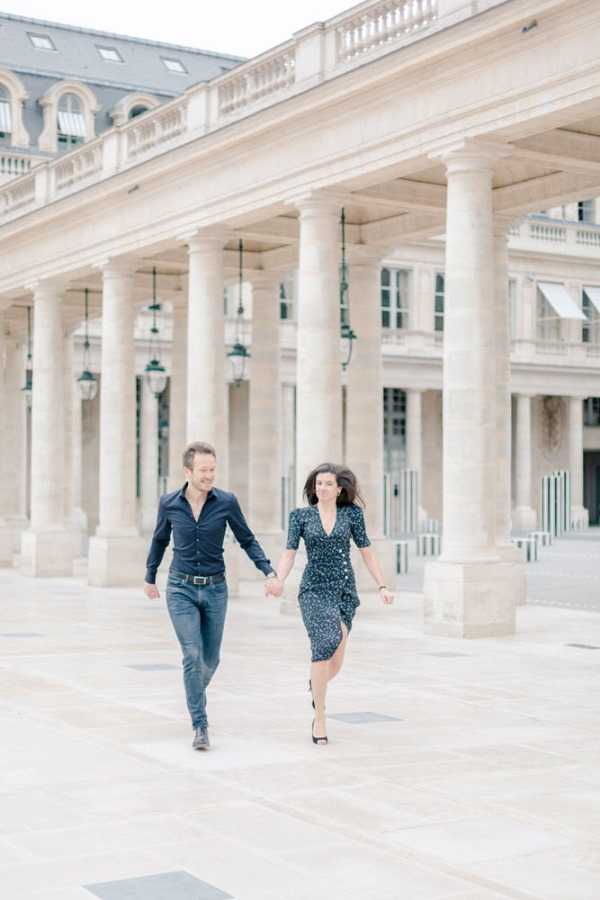 The second part of the shoot takes place next to the famous pyramid of the Louvre Museum called La Cour Carrée.
Marine & Guillaume wanted for their session something elegant and refined. They loved sitting in this royal place, as if it was built for their eyes.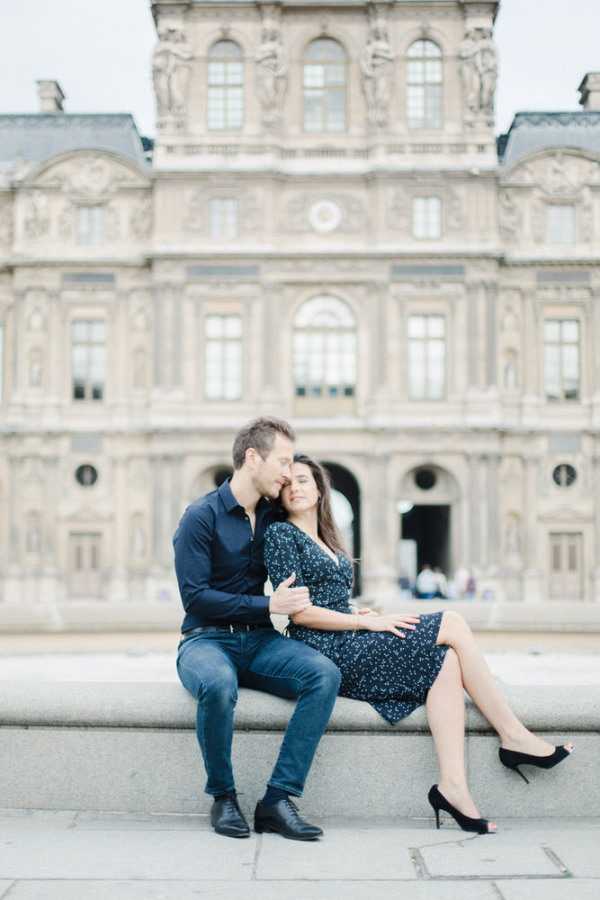 We walked a little bit, spent some funny moments and had genuine instances.
They truly had the feeling that the city was theirs. Just for a timeless moment.
In this famous area, you can feel comfortable for any engagement or a wedding session. You can feel more connected to the one that you love in a big city like Paris.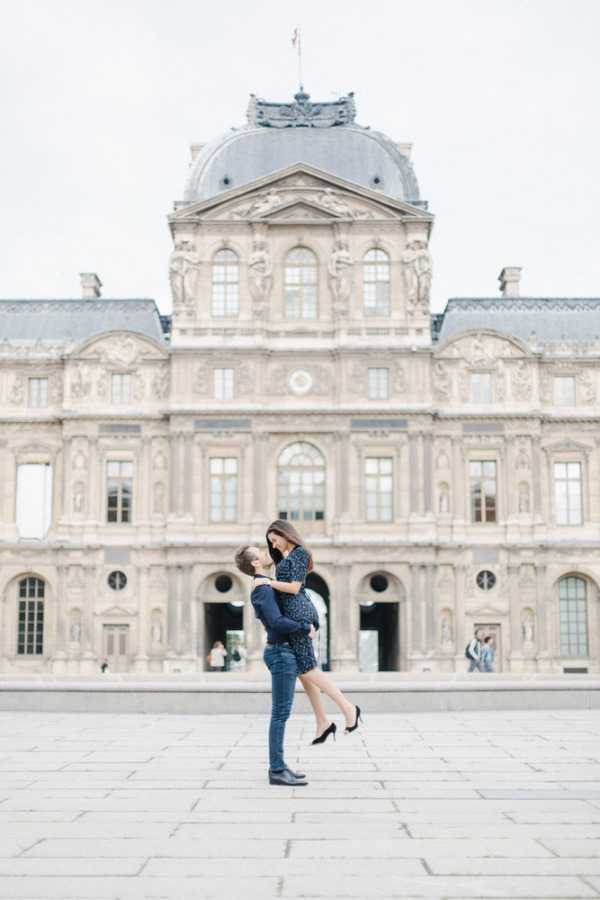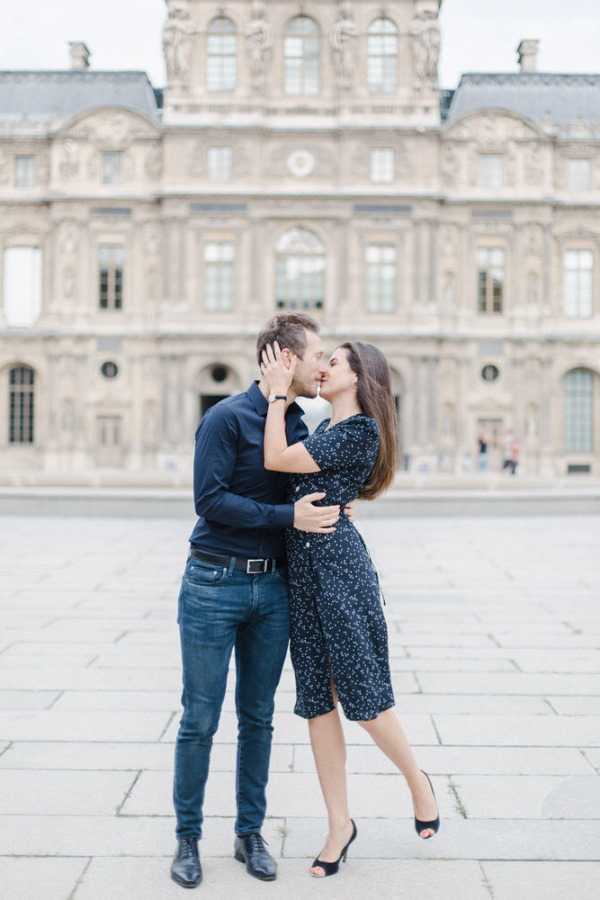 Emotional connections are the most important thing when you photograph. Love is the matter that we take in picture. That's why we can say we spread Love through the images."
Engagement Shoot at the Palais du Louvre Snapshot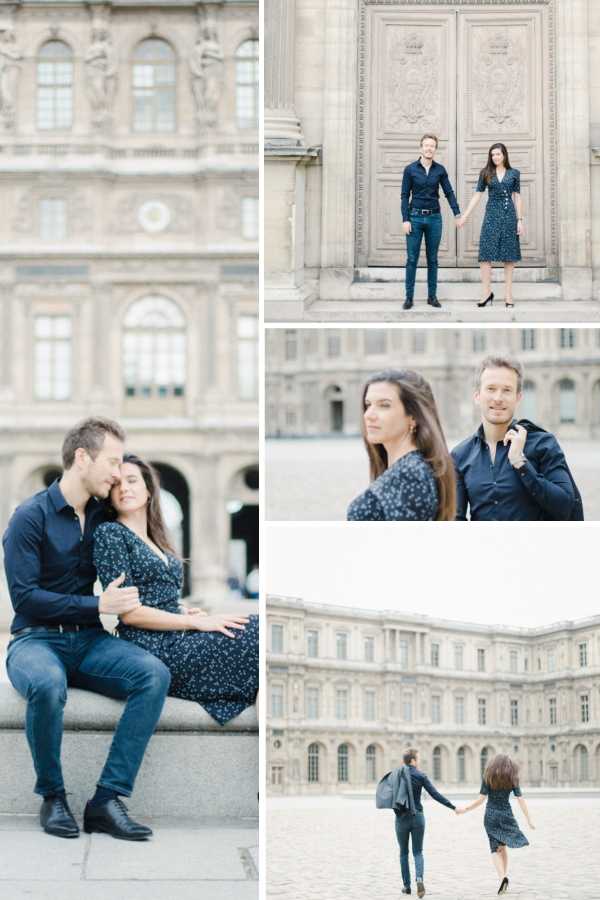 Engagement Shoot at the Palais du Louvre Vendors
Photographer Zephyr Photography | Real Couple Marine & Guillaume