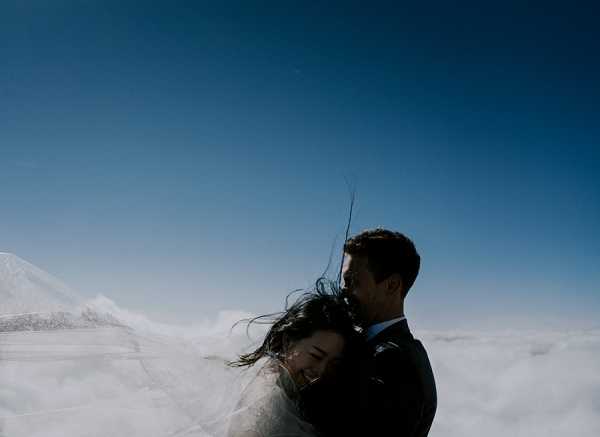 Hello and welcome to French Wedding Style on this chilly Tuesday in February! Today's Mountain Top Chamonix Real Wedding is full of breathtaking views that has us dreaming about snowy ski slopes!
Our stylish bride and groom, Paul & Yu's beautiful outdoor wedding ceremony included views to die for and was planned by award winning wedding planners and FWS vendors Haute Wedding. They have recently been selected as one of the top five international wedding planners by American Vogue. Haute Wedding specialise in luxury destination weddings throughout France and will ensure your dreams are brought to life for your special day.
Have you ever visited Chamonix? If not you can read more about this ever popular destination as part of our wanderlust series with the help of Hollie Costigan who recently got married in the area.
I'll now pass you over to Tu Nguyen who will be walking us through today's summer mountain top Chamonix weekend wedding…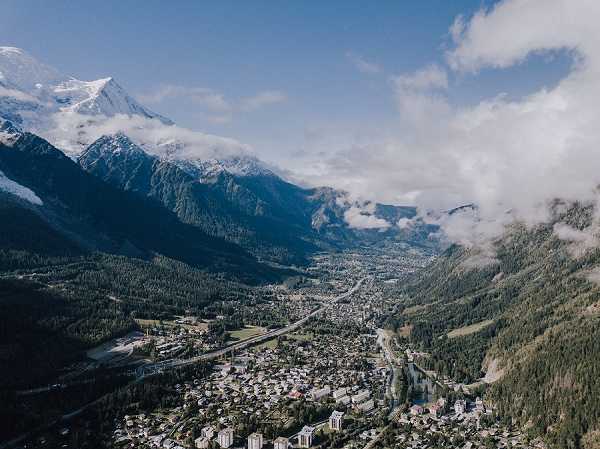 "I had a chance to be Paul & Yu's wedding photographer in mountainy Chamonix this summer, a ski resort in the French Alps. On the Autoroute Blanche (A40) highway, in the midst of sunny sunshine and grassy green hills, the snow-capped Mont Blanc peeked through the sharp curve on the road."
"From my limited French vocabulary, I know Mont Blanc means "White Mountain" in English. I have never seen snow so white like that with my own eyes. My heart stopped beating for a few seconds, the same feeling that perhaps could be only evoked by looking at Kilimanjaro from Lake Amboseli in Kenya."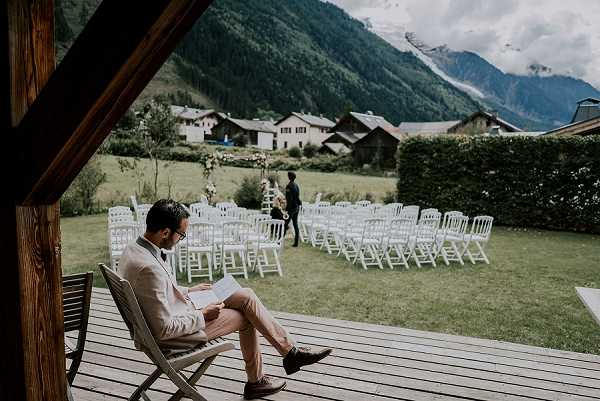 "Sylvia Plath said once,"Well, I know now. I know a little more how much a simple thing like a snowfall can mean to a person." I know now how much Chamonix can mean to Paul, where he grew up."
"In 1741 two Englishmen, Windham and Pococke, discovered the 'Chamouny' valley and its glaciers. Their expedition was met by a rural population of mountain farmers, and a humble monastery. This community lived off animal husbandry and a sparse harvest of oats and rye. Windham and Pococke explored the valley and visited the Mer de Glace (Sea of Ice). The stories of their exploits, published in literary journals throughout Europe, started a craze to find out more about Chamonix."
"It was shoulder season (The time between high and low season), Chamonix draped itself over a thin layered blanket of snow. And the world under the blanket was – surprisingly, wonderfully – absolutely quiet. The perfect time to get married."
"One of those weddings where you realise things are falling into place and everything that's meant to happen is happening. Paul and Yu love their lives. They are deeply in love with each other and they are in a happy place. Surrounded by loving friends and families and plenty of things to focus on. Sat back, relaxed and seizing the moments of their big day."
"I felt so peaceful and calm to be here too. That feeling when you live your life following your own values and morals, doing what you think is right, you don't follow the crowd or force yourself to fit into standards set by other people. Instead, you follow your own path, make your own decisions, live your life."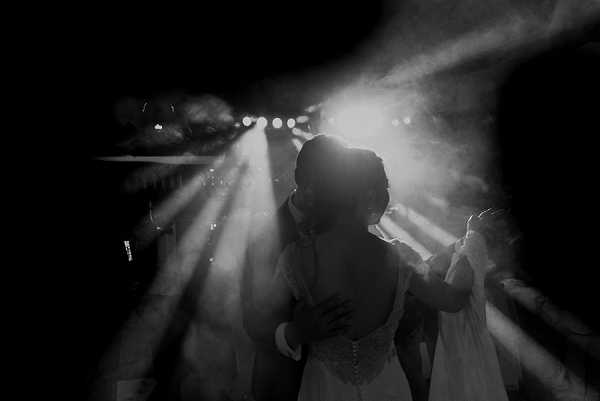 Congratulations Paul & Yu from everyone here at French Wedding Style!
For even more Chamonix real wedding inspiration check out this Jenny Packham Summer wedding.
Mountain Top Chamonix Real Wedding Snapshot
Wedding Vendors
Photographer: Tu Nguyen Wedding | Planner: Haute Wedding | Ceremony Venue: Chalet Valhalla from Collineige | Reception Venue: La Cabane | Brides Dress: Rosa Clara | Hair: Le Salon | Grooms Outfit: Atelier Fusari | Florist: Fleuricimes | Transport: Haute Transfer | Entertainment: Doug Jones