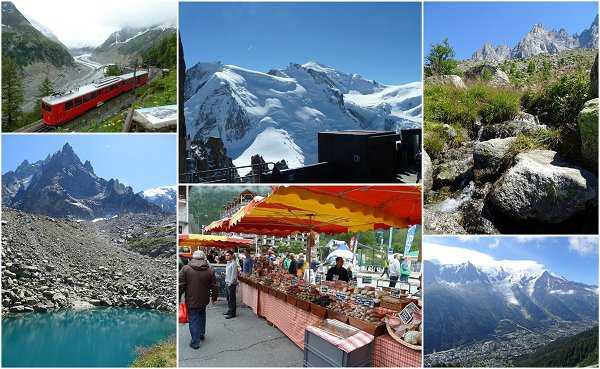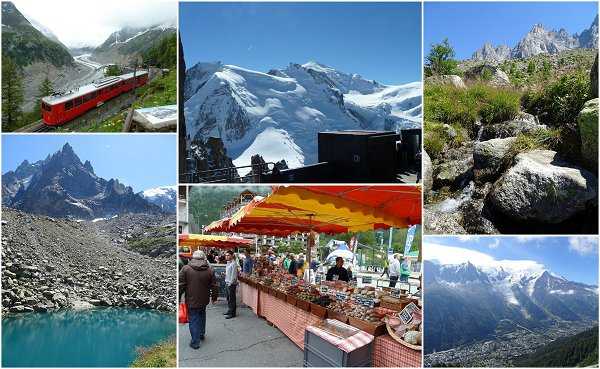 We are off today, to an area that I myself have never visited, but would love to, so with the help of Hollie Costigan who recently got married in the area, we are off exploring Chamonix in today's Wanderlust Wednesday.   If you've missed any of the wanderlust series so far, you can catch up here.
Exploring Chamonix
Mat and I visited Chamonix five times whilst wedding planning and although we knew we wanted to marry in the mountains, neither of us had been to Chamonix before. We arrived for the first time on New Year's Day 2014 and quite simply fell in love. From peaceful summer hikes or carving up the piste in winter, to the hustle and bustle of central Chamonix it has so much to offer – and yes I'm biased – but what's not to love?
So let's start with the basics; getting to Chamonix is very easy.
Geneva is the nearest major international airport which is particularly good for UK based readers as it's well serviced by several low-cost airlines and is just over an hour's drive from Chamonix.
You can hire a car in Geneva or opt for one of the many door-to-door transfer services which cost around £50 per person return (our favourite is Ski-Lifts – http://www.ski-lifts.com/) or hop on the Easybus which drops you off in Chamonix town centre and costs from EUR15.
You don't need a car in Chamonix, everything is very walkable and should you wish to visit the other villages nearby there is an excellent bus service that runs regularly up and down the valley. Plus your accommodation should give you a tourist pass to use the bus for free.
There's so much accommodation to choose from in Chamonix, everything from 5* hotels to self-catering apartments. Mat and I like the freedom of doing our own thing so most of our trips have always been in self-catering apartments and I would highly recommend Chamonix All Year  for booking.
Image: two of the apartments we stayed in with Chamonix All Year
So you've arrived, here are my top three things to do:
Buy a Mont Blanc Multipass and take the cable cars up the mountains
You don't have to be a mountaineer to head up the peaks in Chamonix, yes there are plenty of extreme activities to be done with lots of experienced guides including; paragliding, climbing, skiing and glacier hikes to name a few but equally, if you'd just like to enjoy the views in a leisurely way that's ok too.
Don't forget to take an extra layer of clothing and sunglasses though, it can be chilly at altitude even in the middle of summer.
Brevent – In summer this is the place for breath-taking views down on Chamonix and the Valley, and in winter there's a selection of pistes for all levels of snow bunny.
Brevent is also a great place to paraglide from, during the summer Jazz festival there is an outdoor concert, we've even seen a bride and groom having a photo shoot up there!
There is a café and restaurant at both the half way point (PlanPraz) and the summit (Brevent)
Image: The view of the Chamonix Valley from Brevent
Aiguille Du Midi at 3842m and Step into the Void
Unless you're a serious mountaineer there's no skiing on this side of the valley, but in the summer there's some wonderful hiking and climbing to be done and of course there is Step into the Void.
Also, the early bird catches the worm with this one as it's by far the busiest Cable Car in Chamonix.
I would also highly recommend the Mont Blanc Panoramic Cable Car for an extra EUR27 which takes you from the Aiguille Du Midi over to Helbronner in Italy – as long as you're ok with heights the whole experience is extraordinary.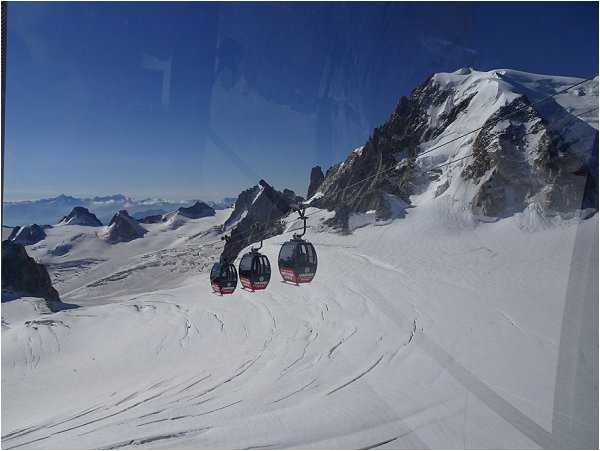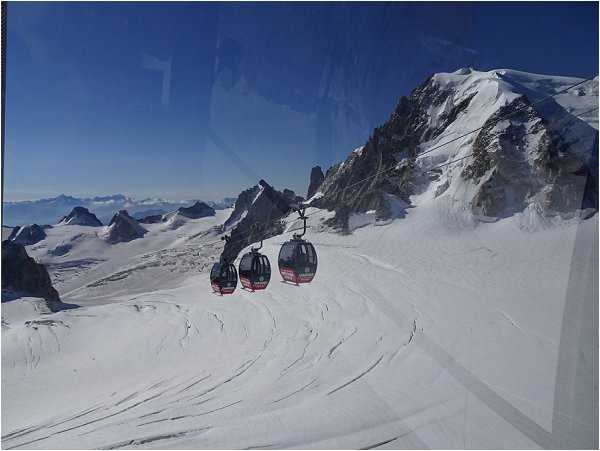 Image: On the Mont Blanc Panoramic Cable Car
Image: Looking towards Mont Blanc from the Aiguille du Midi.
Montenvers – Mer de Glace
This is a fabulous little cog train up to Montenvers which overlooks the Mer de Glace glacier.
There is a lovely little free museum and you can take a second cable car down to an ice cave inside the glacier. There's a small café and shop at the top and a gorgeous restaurant in the hotel if you fancy a more leisurely meal.
Image: The cog train to Montenvers
2. Visit the Saturday morning market
I love a good market selling fresh produce and the Saturday morning market in Chamonix doesn't disappoint – plus it's a great opportunity to practice speaking French!
Held Saturday mornings at the Place du Mont Blanc right in the heart of Chamonix.
3. Take a hike
Chamonix sparkles in the summer and there are so many hiking trails I wonder if it would ever be possible to do them all. There are short hikes at low levels along the river perfect for a pleasant evening stroll as well as altitude hikes to glacial lakes.
I'd recommend the very short and easy 20 minute hike to Lac Bleu from the Plan De L'aiguille (the half way point of the Aiguille du Midi Cable Car) – you could even extend this and hike all the way over to Montnevers and get the cog train down.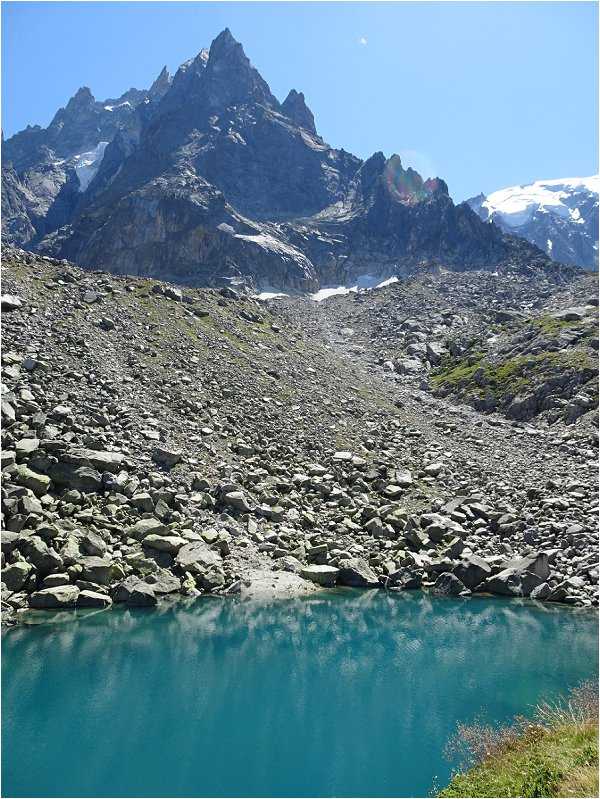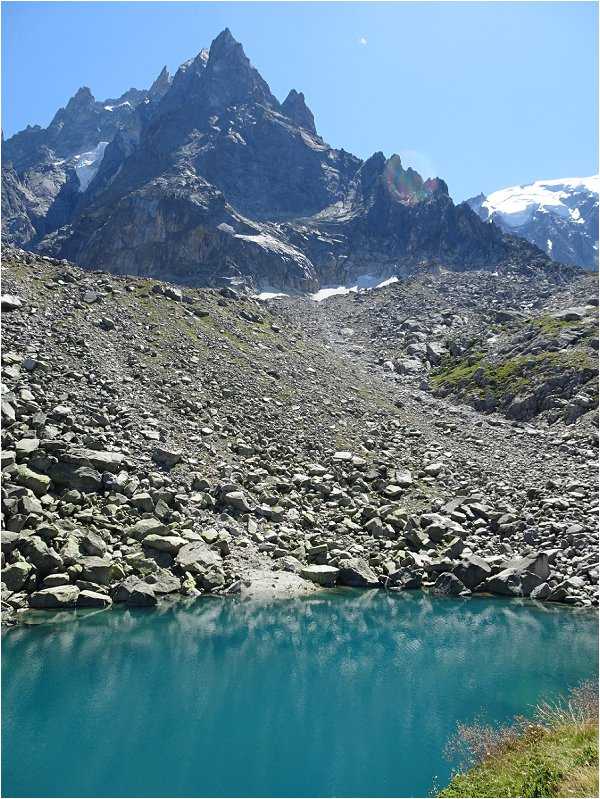 Image: Lac Bleu – and yes the water really is that colour in real life!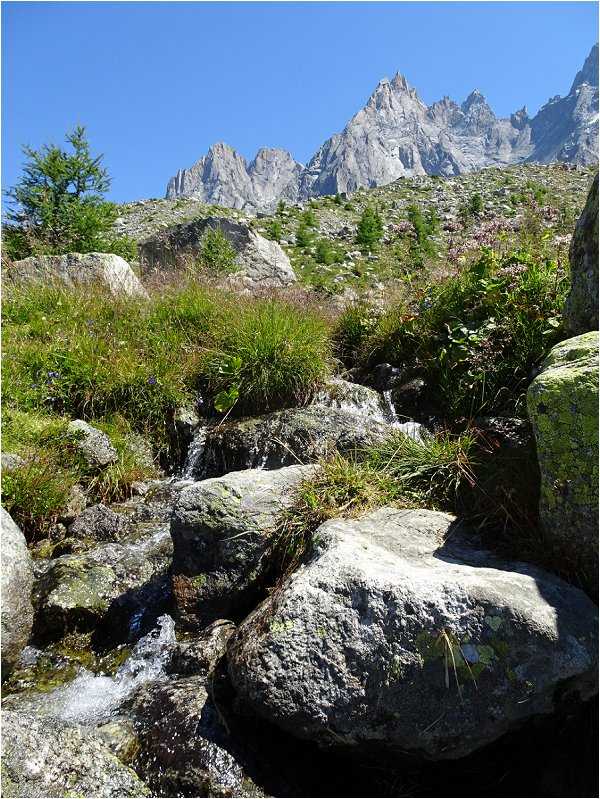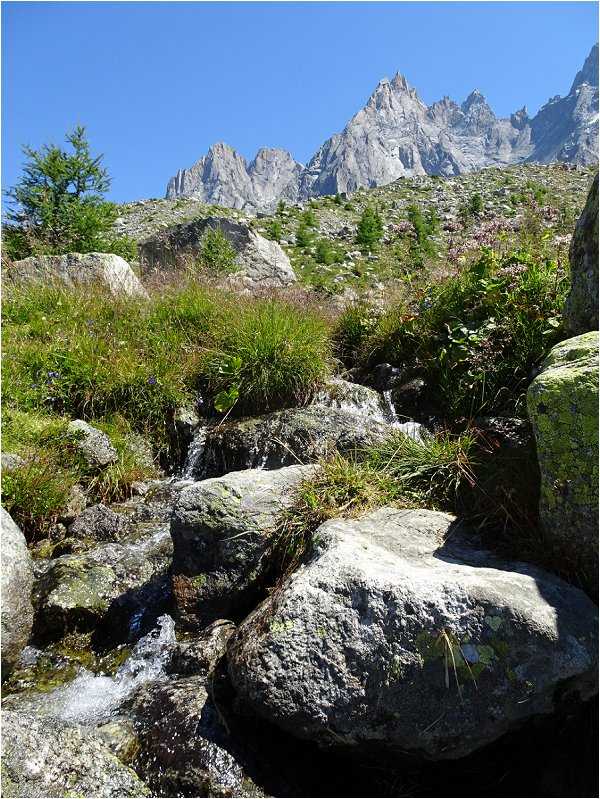 Image: Small waterfall on the hike from Lac Bleu to Montenvers
Another fabulous walk that Mat and I did this summer was from Chamonix Central to the Parc de Merlet, an animal park down the valley towards Les Houches. The hike itself winds through forest up and down the mountain side and after a couple of hours you reach the park You can also drive there of course and it's great for kids and adults as you get to see the animals close up, roaming wild and there's a lovely café / restaurant.
Speaking of food, you certainly won't go hungry in Chamonix but our favourite restaurants are:

Moustache et Fille on Impasse des Rhododendrons
With it's fabulous quirky interior, this restaurant does great French food ranging from steaks to local delicacies. Pop in during the day to reserve yourself a table.
La Tablee on Avenue de l'Aiguille du Midi
More fabulous food and great portion sizes for a reasonable price. On the road heading down to the Aiguille Du Midi cable car.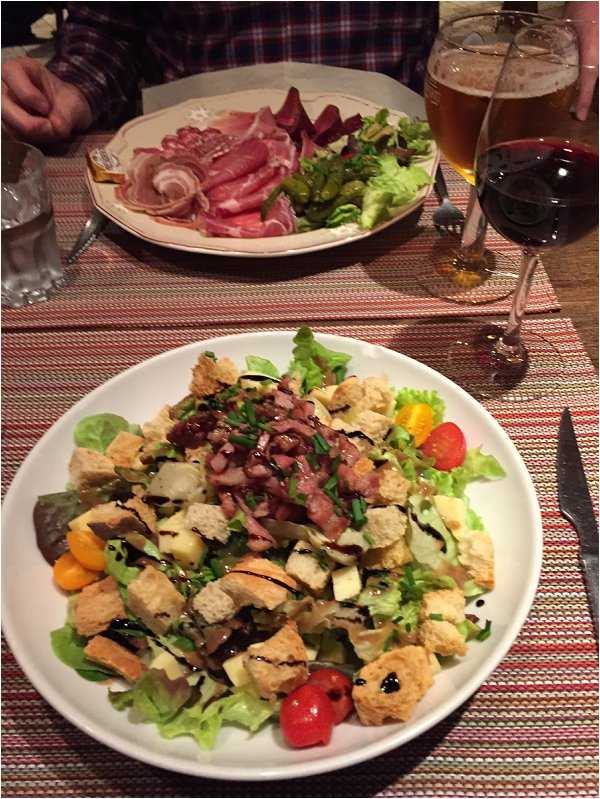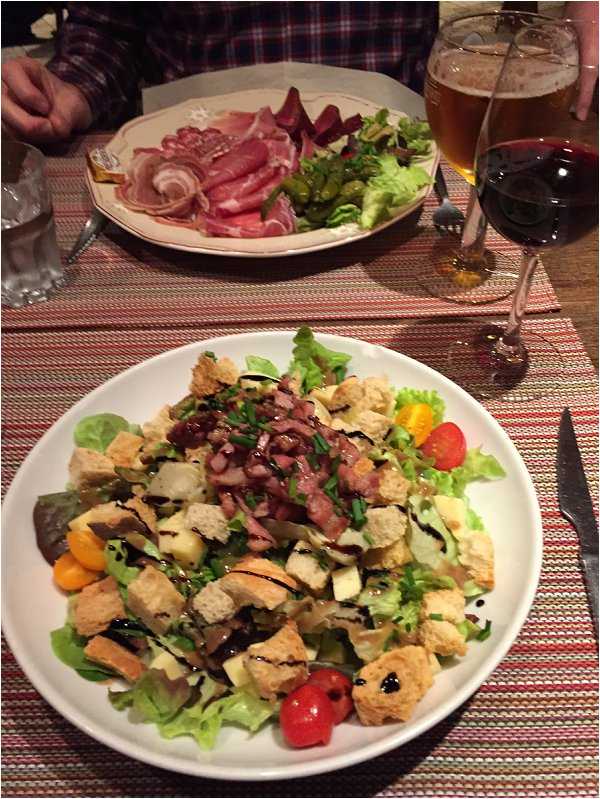 Image: Charcuterie and Salad for starters(!) at la Tablee.
Le Caveau on Rue du Docteur Paccard
A lovely and reasonably priced little Italian – it has a yellow sign outside but the restaurant is actually down the stairs underground. Their garlic bread is to die for!
There's also the plethora of altitude cafes and restaurants perfect for an action packed day on the piste and of course I can't leave out our fabulous wedding venue Les Vieilles Luges  – which opens as a restaurant to the public in winter and you can ski down to it from Col de Voza in Les Houches.
I feel as though I've only scratched the surface of everything that Chamonix has to offer and I could easily go on and on but I hope this has whetted your appetite for a visit and I'd love to hear from you if you're planning a trip or if you've been and have your own tips to share.