Thank you to Flore from Mont Blanc Weddings & Celebrations for sharing with us this stunning and romantic photo shoot of Anaïs & Seb in the French Alps…
"Anaïs & Seb, a lovely couple from France, got legally married back in 2016. At that time, they just had a legal ceremony at the local town hall as they wanted to wait until their house was finished and their son was born to have a proper wedding ceremony and party.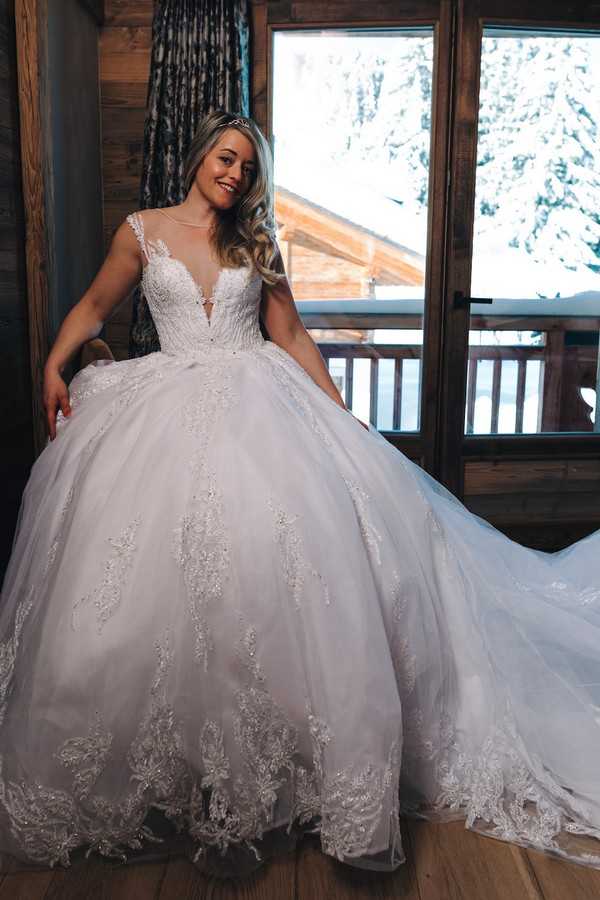 They contacted us in 2019 as they were ready to organise the magical winter wedding Anaïs had always dreamt of: alpine snowy landscapes, beautiful views, delicious food and many family members and friends.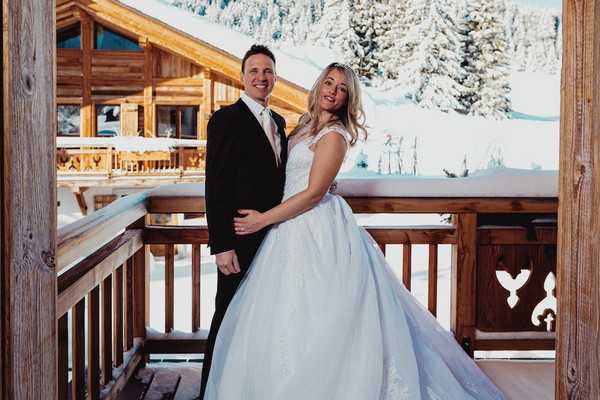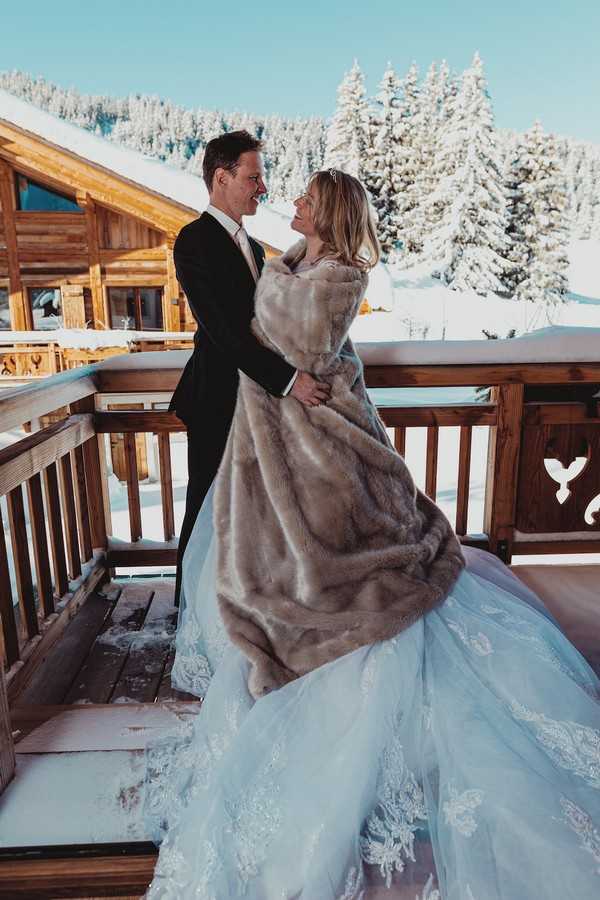 A date for their winter wedding was set for late March 2020, however, by the time the wedding was meant to happen, the Covid pandemic had hit the world so we decided to postpone the wedding to end of March 2021.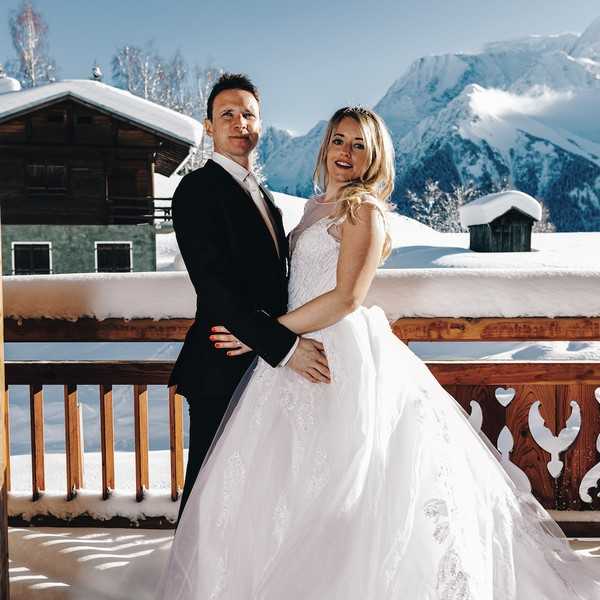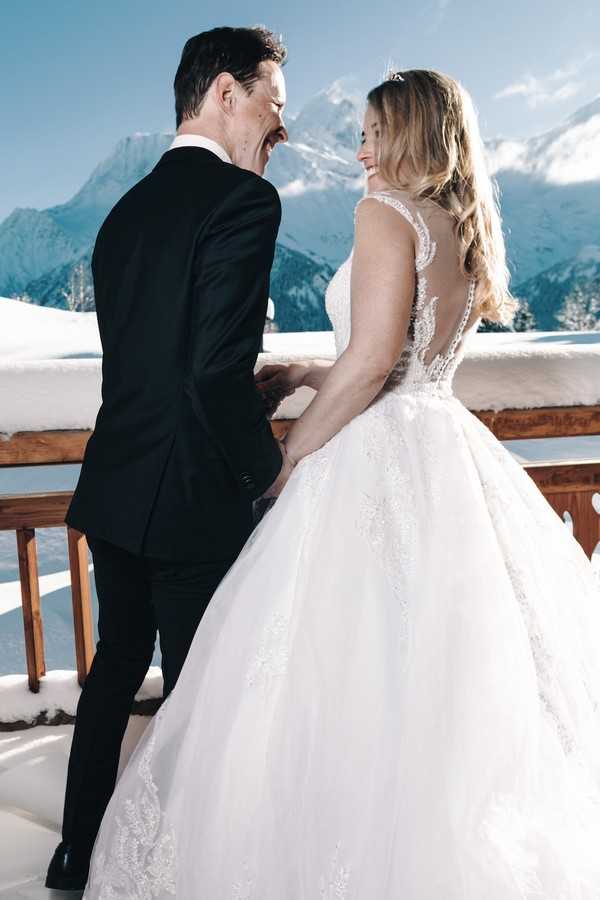 Unfortunately, one year later, the situation hadn't changed much and we still weren't able to organise the big wedding celebration they had hoped for…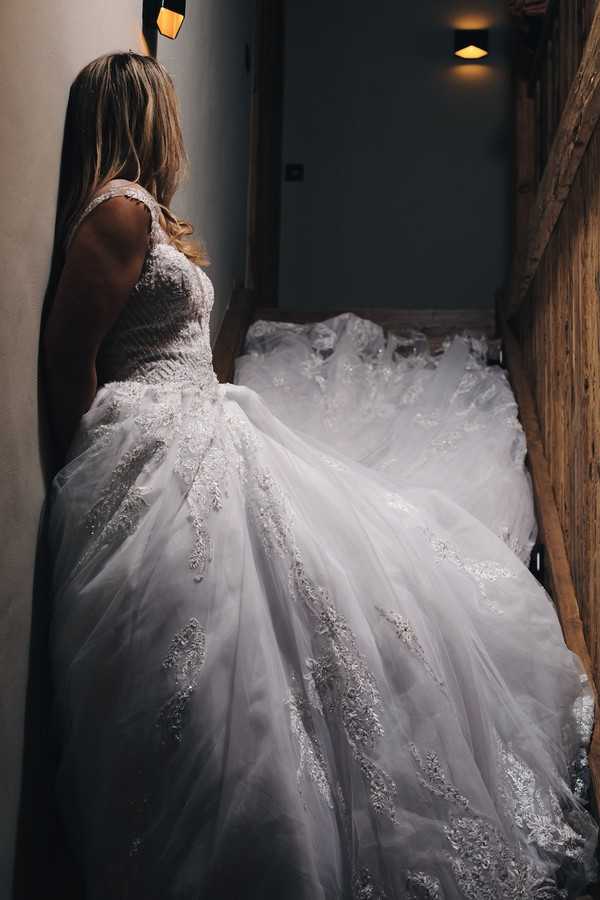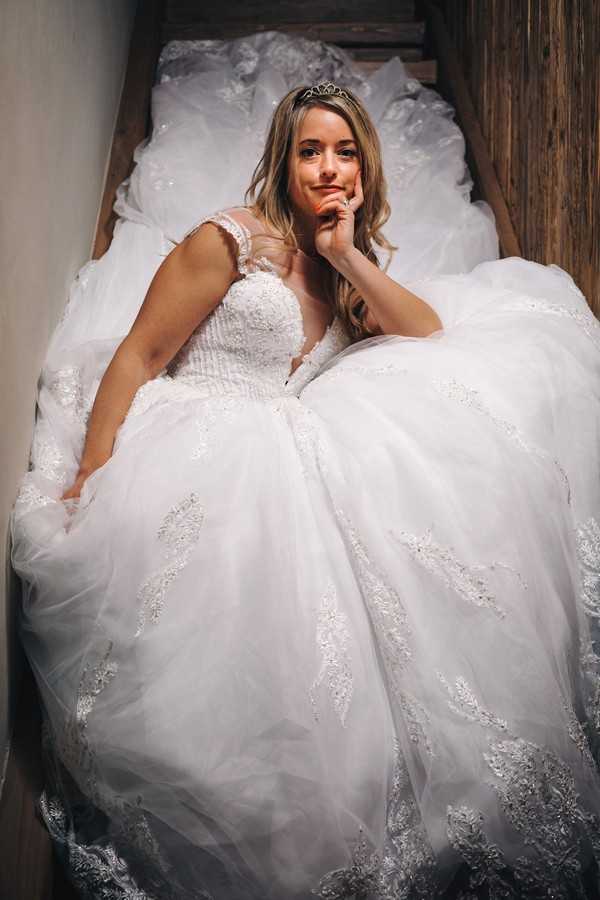 Anaïs and Seb didn't want to postpone again as they were really keen to celebrate their union, especially as 2021 is also their 5th wedding anniversary.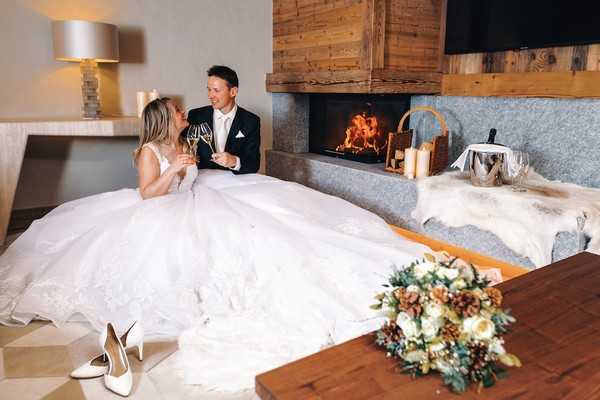 Being wedding planners, we are used to last minute changes and constantly adapting to any new arising situation. Although this particular situation was unprecedented, we absolutely wanted to present Anaïs & Seb with a solution that would put a smile of their face despite the current gloom and doom.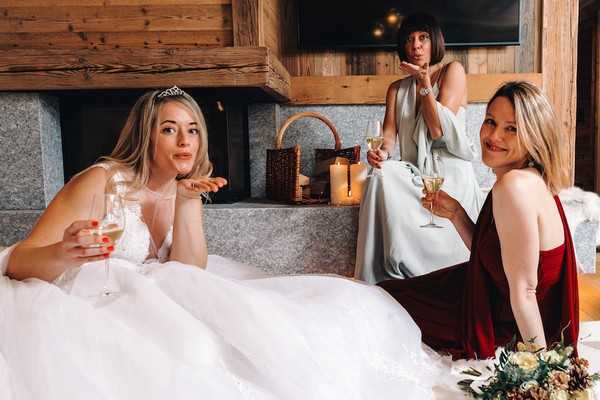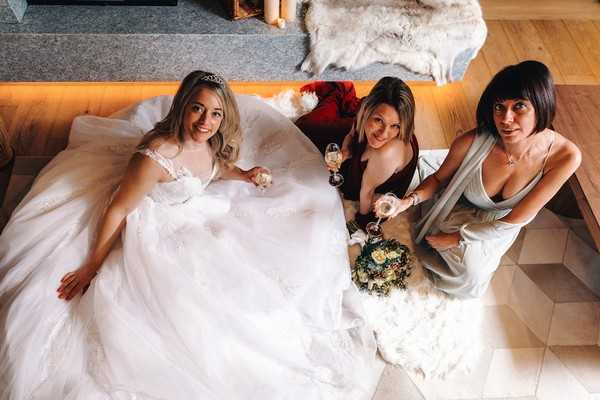 We therefore came up with the idea of organising a wedding photo shoot for them in a magical alpine village, with breath taking views over the snowy peaks.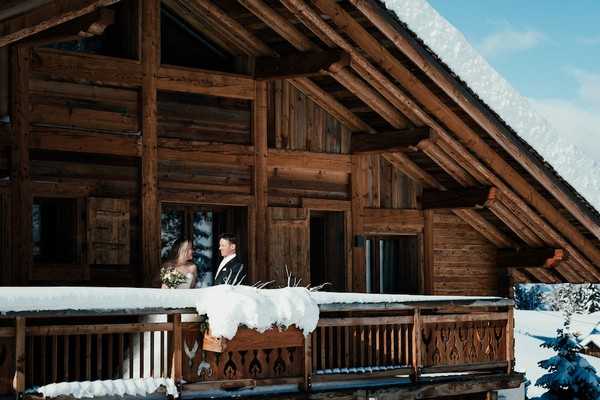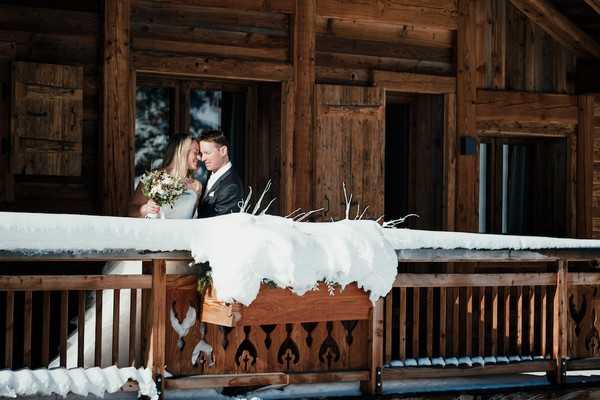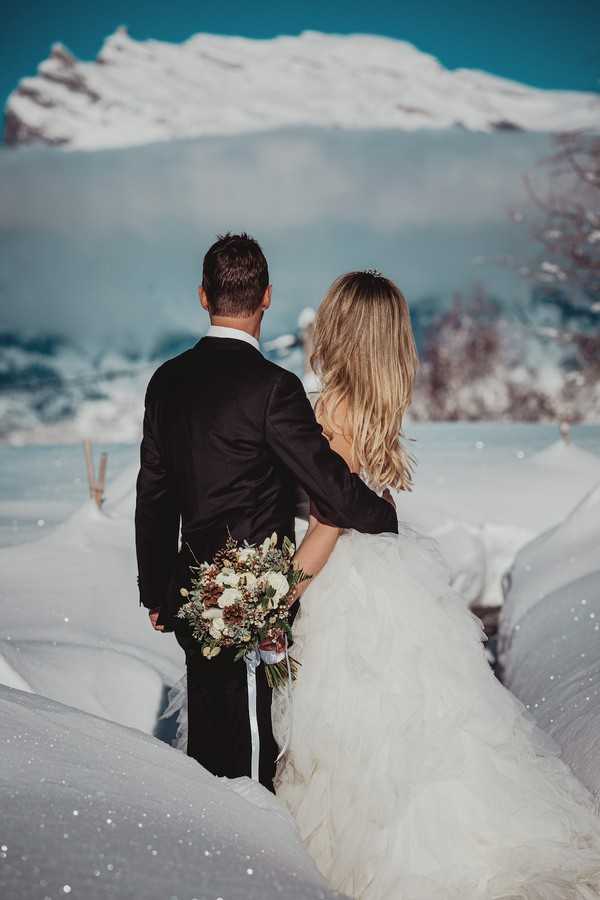 It meant that Anaïs could get pampered having her hair and make–up done, she could wear her fairy tale wedding dress (she actually even wore 2 different dresses as we opted for renting them for this occasion rather than buying one) and she could have some stunning photos of her and her husband with a winter wonderland back drop.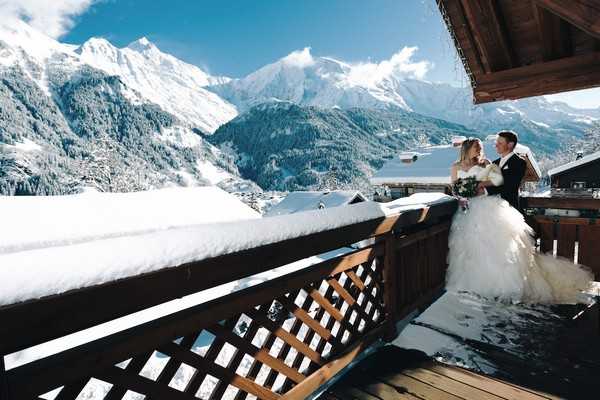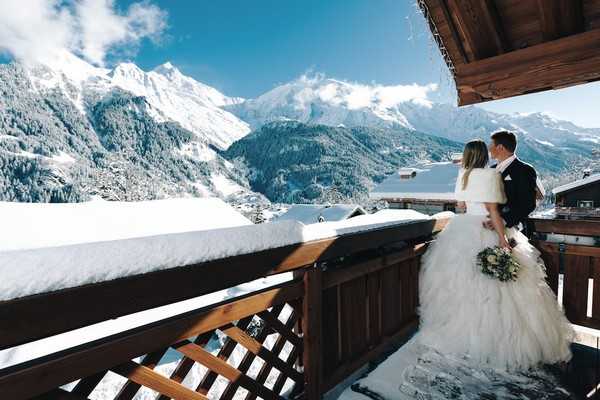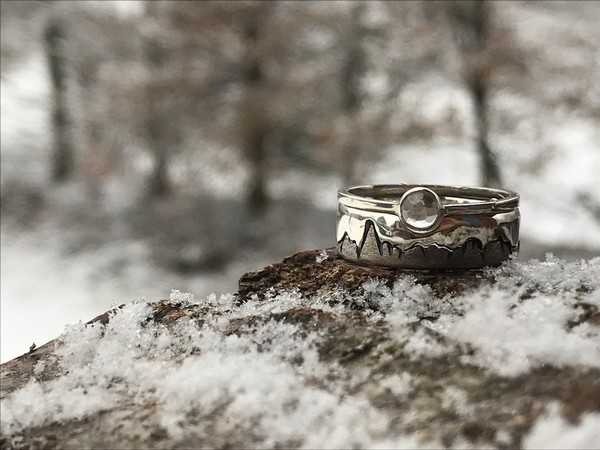 We privatised a luxury chalet in St Nicolas de Veroce (French Alps) near St Gervais, which was the ideal set up for the photo shot but also for our couple to have a romantic dinner later on.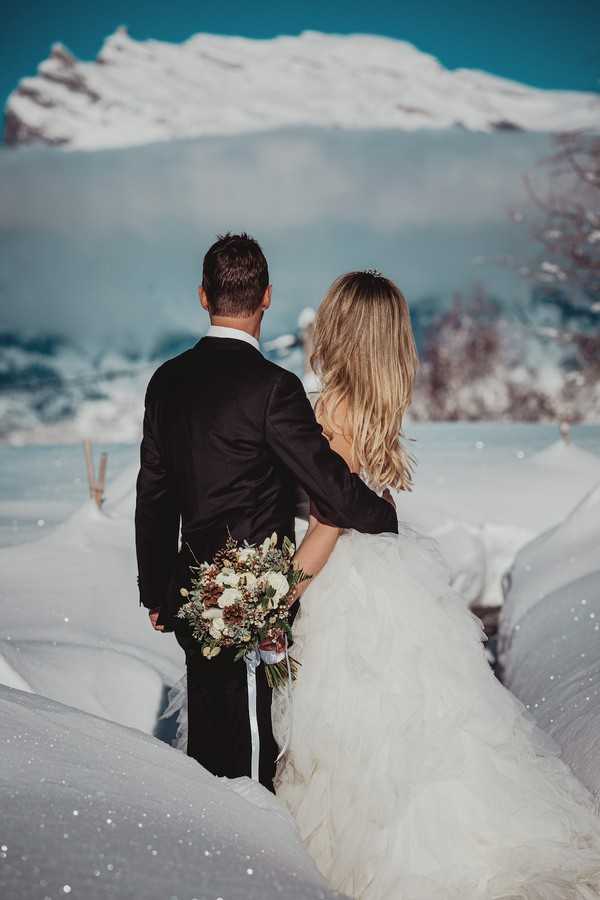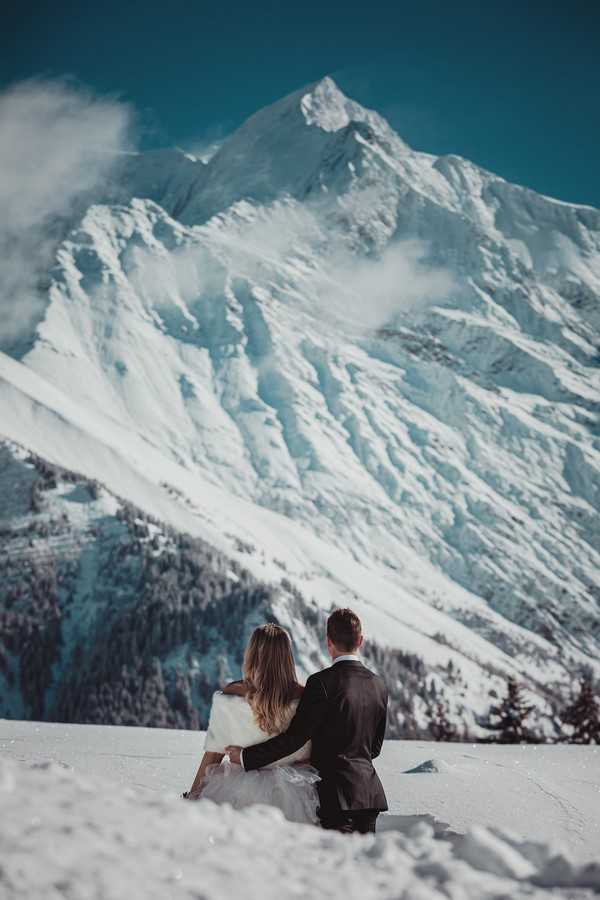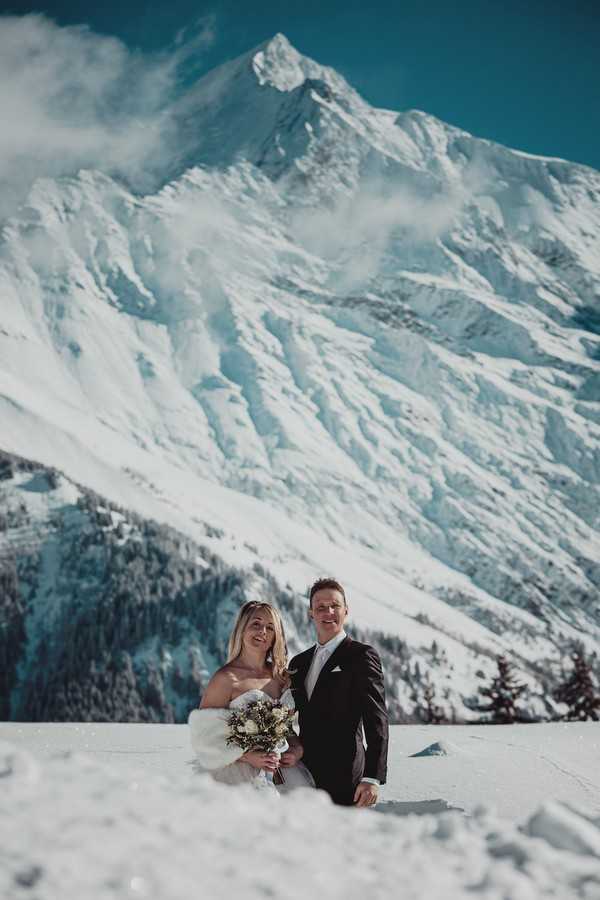 Anaïs also invited her 2 bridesmaids to have a glass of Champagne with her for this special occasion. They had some tailored-made wedding rings crafted especially for them by a local artist made with a clear quartz crystal from Chamonix, that represents the surrounding mountains.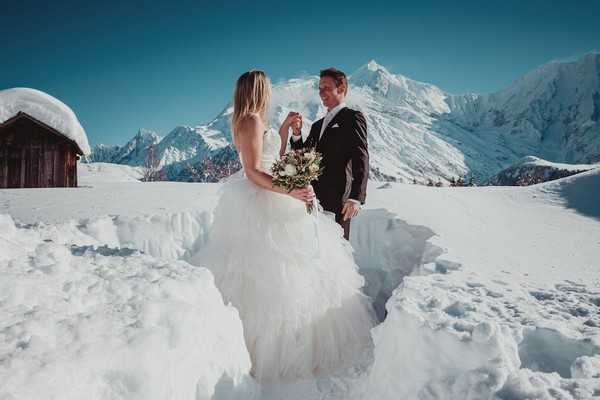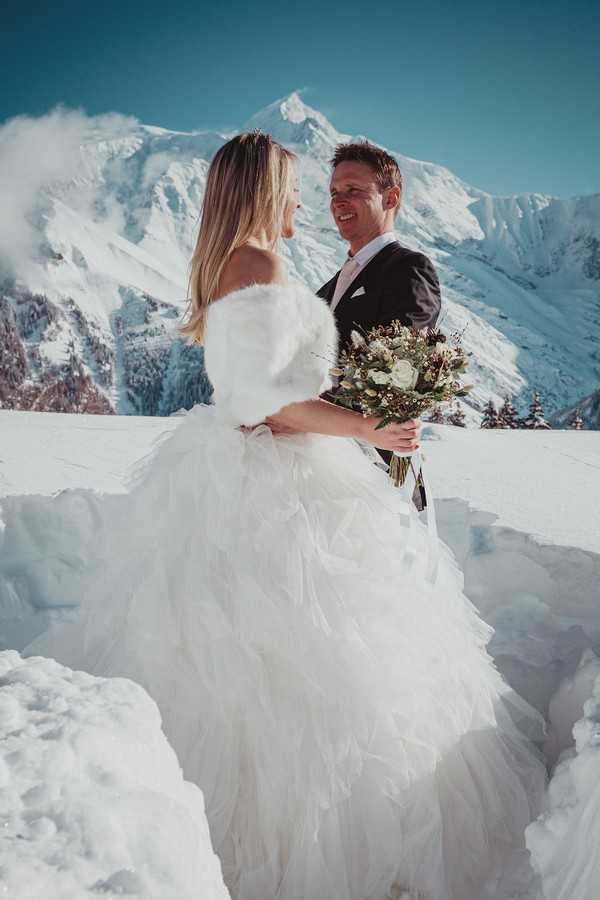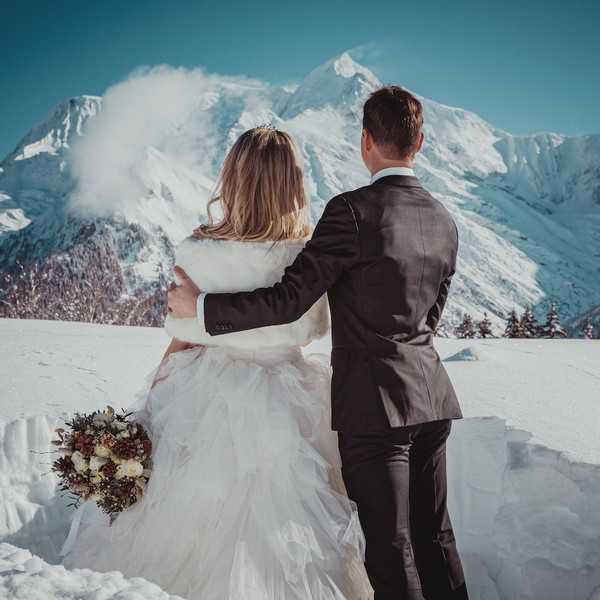 Anaïs and Seb didn't have the big wedding they had hoped for but they chose to celebrate their love, whatever it took. They will surely remember this magical day for the rest of their lives and it was the perfect intimate set up to celebrate their 5th wedding anniversary.
Plus… they have now decided that they will have their big ceremony for their 10th wedding anniversary!
We are certainly very much looking forward to assist them in the planning of this, hoping we will be able to look back and laugh at what crazy years 2020 and 2021 were for wedding celebrations…!"
Magical Alpine Village Wedding In Saint-Nicolas de Véroce Snapshot
Magical Alpine Village Wedding In Saint-Nicolas de Véroce Vendors
Dresses Robe Poudrée | Venue & Catering Armancette | Photographer James Geen | Hair Hair Pur | Accessories Michelle Webster | Florist Fleurs Privées | Planner Mont Blanc Weddings