Happy Monday folks and welcome to another wonderful week here at French Wedding Style. We are kicking off the week with a light and airy Château de Séréville wedding inspiration which was organised by FWS vendor and florist La Maison Dautel.
La Maison Dautel approaches each project as a new story to tell! They work mostly with seasonal blooms creating natural floral displays to suit your needs and desires. Why not get in touch with La Maison Dautel so they can create you a personalised and creative proposal taking into account your wishes and your budget. "At La Maison Dautel, we tell your stories with flowers. Through our scenography and our floral designs, we give life to your most beautiful desires."
There to capture all the beautiful pastel details was wedding photographer Katleen Photographie, we adore the pretty tones and unique flower crown and we think you will too. We'll now pass you over to Flavia of La Maison Dautel who will be walking us through today's Château de Séréville wedding shoot…
"I am Flavia, passionate floral designer, mother of an adorable 4 year old girl and in love with Burgundy, its cultural heritage, its hilly landscapes, its gastronomy and good wines. I discovered the Château de Séréville during my 2017 wedding season. The Château is just one hour south of Paris. From my point of view, it's the perfect romantic place for a wedding destination. I fell immediately in love with the venue, the woods and the park. I was impressed to see how the owner arranged the inside of the Chateau with elegance and harmony."
"For this bridal editorial we worked on a romantic and classical design that suited the venue and its decoration. The pastel tones of the plates, tablecloths and napkins matched the indoor ambiance. The idea was to respect and sublime the venue. It was challenging to bring a spring atmosphere while outside it was a chilly cold winter!"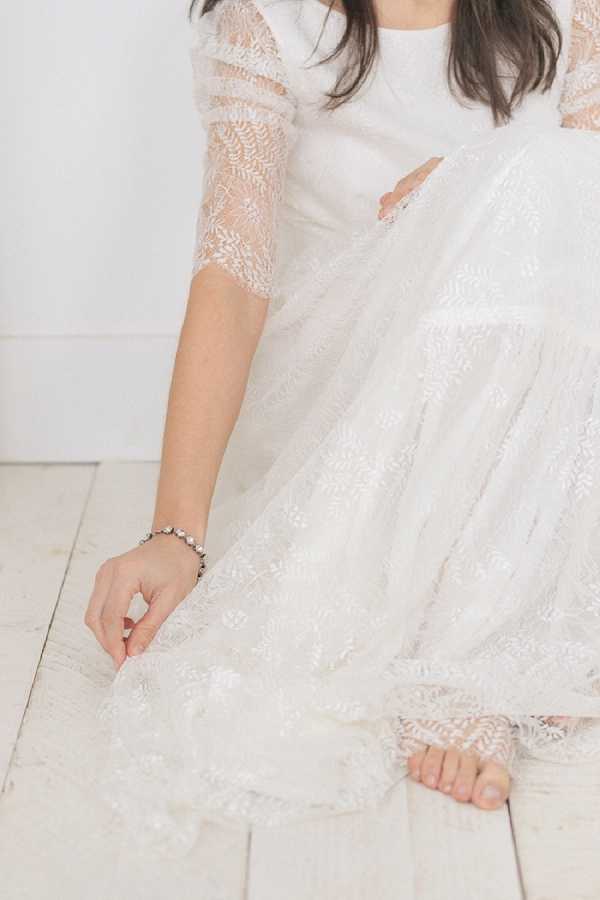 "With La Maison Dautel, we approach each project as a new story to tell. Our priority is to stage a scenery that will be immortalised by our photographer's client."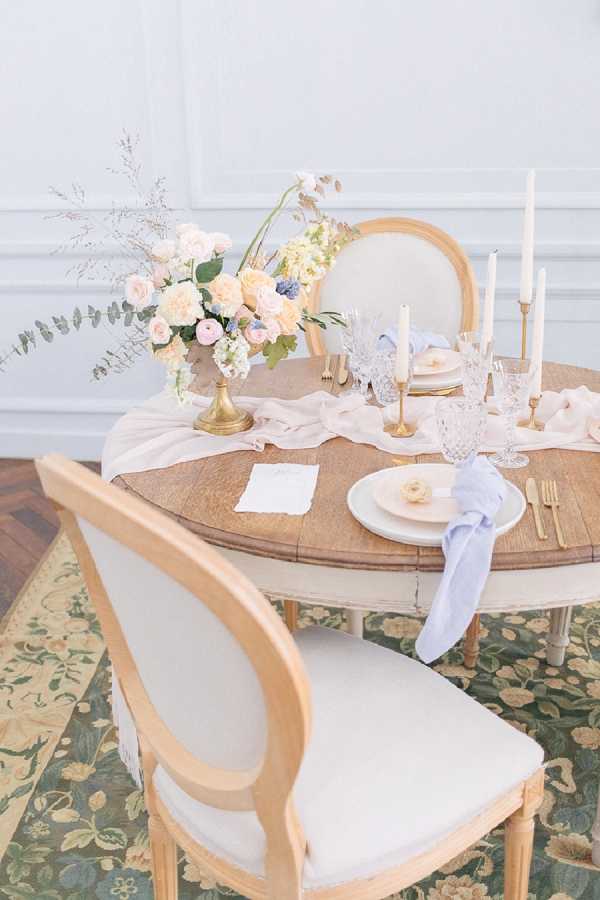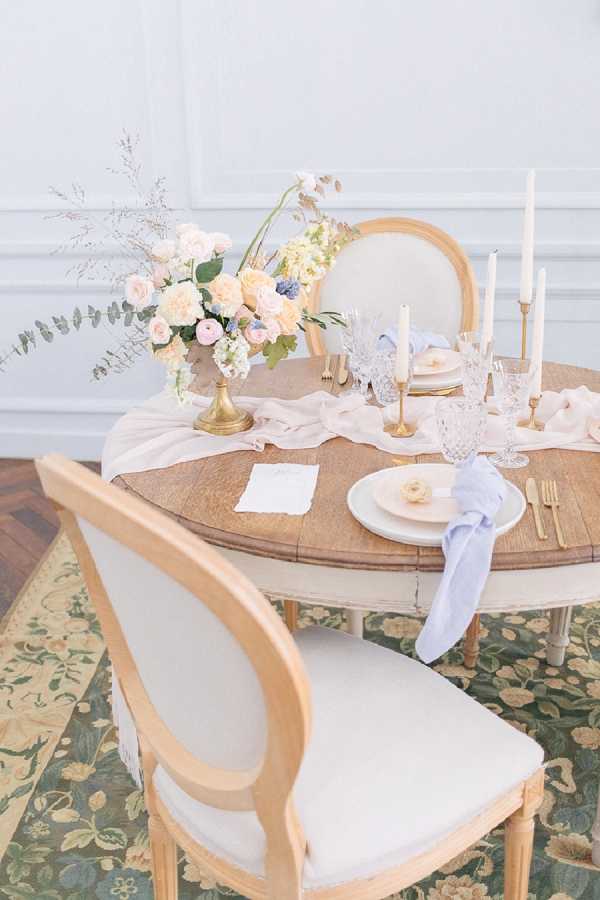 "For this editorial Maud from Mademoiselle Coton worked on a beautiful silk table runner in blush. Her work is as important as the floral design. Combining her refined textures with my table and floral designs is a real pleasure."
"For this project, I regrouped a Burgundy team, whom I admire on both professional and personal levels. The work of Katleen from Katleen Photographie particularly caught my attention. She is talented and has brilliant skills to catch all the tiny details with sensitivity. We are in sync and like working together."
"Prune & Sibylle design elegant and refined stationery. At the heart of their Parisian studio, Prune & Sibylle imagine unique creations and print on the most beautiful paper."
"Salomé Gautard is a wedding dress designer based also in Burgundy not far away from Château de Séréville. She creates unique dresses for brides to be. Her dresses are designed with natural elements, sophisticated and refined textiles. Each creation has its own identity and suits perfectly each type of women!"
For even more wedding inspiration check out this pretty pastel Château de la Côte wedding from last month.
Light and Airy Château de Séréville Wedding Inspiration Snapshot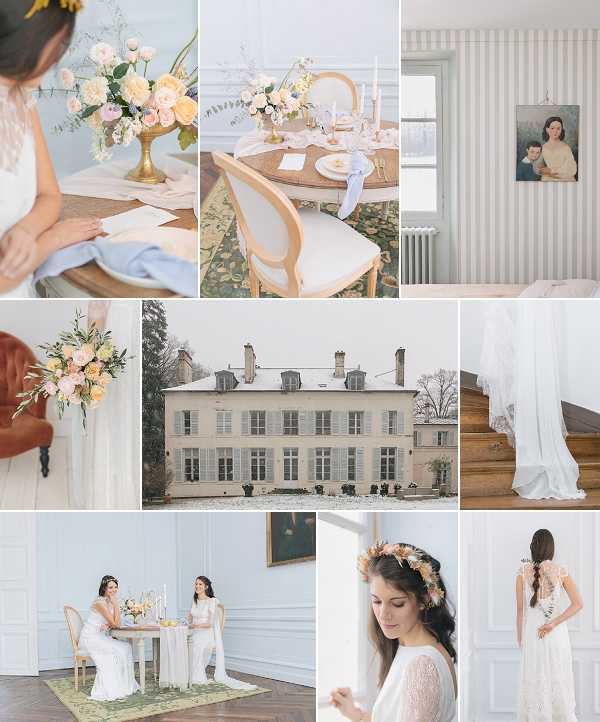 Wedding Vendors
Venue: Château de Séréville | Photography: Katleen Photographie | Wedding Design & Floral Design: La Maison Dautel | Dresses: Salomé Gautard | Stationery: Prune & Sibylle | Ribbon, Napkins and Tablecloths: Mademoiselle Coton | Models: Marie & Anaïs