Hi lovelies and welcome to another wonderful week here at French Wedding Style! Kicking this week off we have for you a pretty pastel Château de la Côte wedding.
The traditional French chateau, perfect for an international wedding celebration is close to the heart of the "Périgord Vert" in the Dordogne. This three-star Hotel is a beautiful conversion of a traditional French chateau that retains many features dating from its origins in the fifteenth century.
We just love the beautiful romantic tones and styling seen throughout these images that have been perfectly captured by talented wedding photographer Lucile Vivès Photography. We think you'll want your pinterest board at the ready for this outdoor French wedding and the lovely green and white bouquets created by florist Fleurs de Famille.
We'll now pass you over to Lucile Vivès Photography who will be walking us through this Château de la Côte Wedding…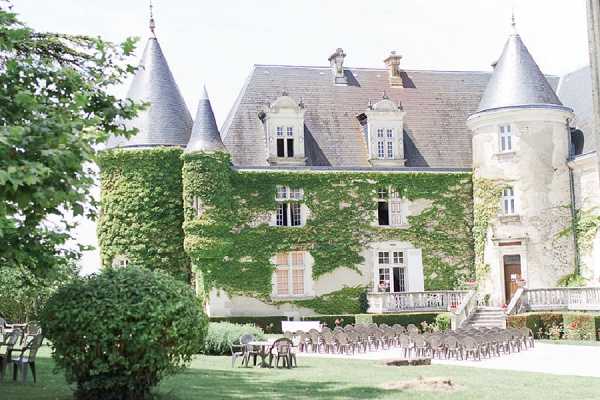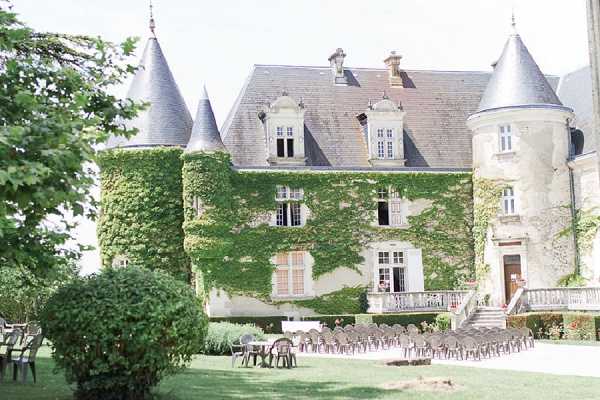 "When Denise and Alex contacted me, we had a Skype call and I fell in love with this couple, I wanted to shoot their wedding for them and lucky me… they wanted me as their wedding photographer!!! Funny, smiling, international, modern and chic… these words define them as couple and also their wedding!"
"Denise is from South America (Argentina) and Alex is French… their story is a modern love story, like I'm lucky to share with many of my international couples. He works for a French company in USA (Arkansas) and they first met in a pub… when he saw this wonderful brunette, he thought she will never be interested in him… but indeed she was! His French accent maybe… or his bright smile. A few years later they decided to get married in the south of France close to Alex's family and friends."
"The Dordogne/Périgord is one of my favourite regions of France to get married.. nice small stone villages, with flowers, luxurious nature, French gastronomy… the French way of life… and of love!"
"Denise and Alex wanted a simple modern and chic wedding. A mix between their two cultures. The American side with the bridal shower, bridesmaids, outdoor ceremony… The French side with a wonderful French Chateau as the venue, French food, wines and of course the "paquito"!! A French "dance" that the American guests at the wedding were crazy about."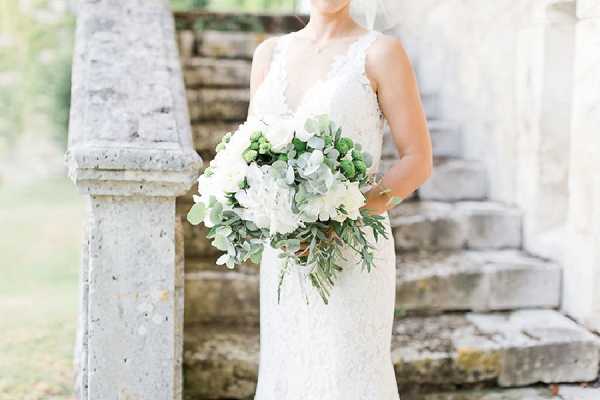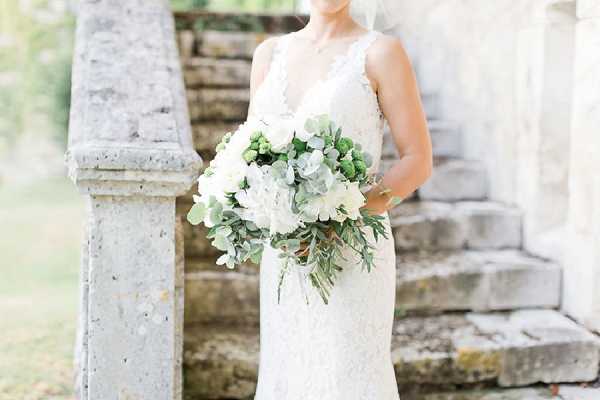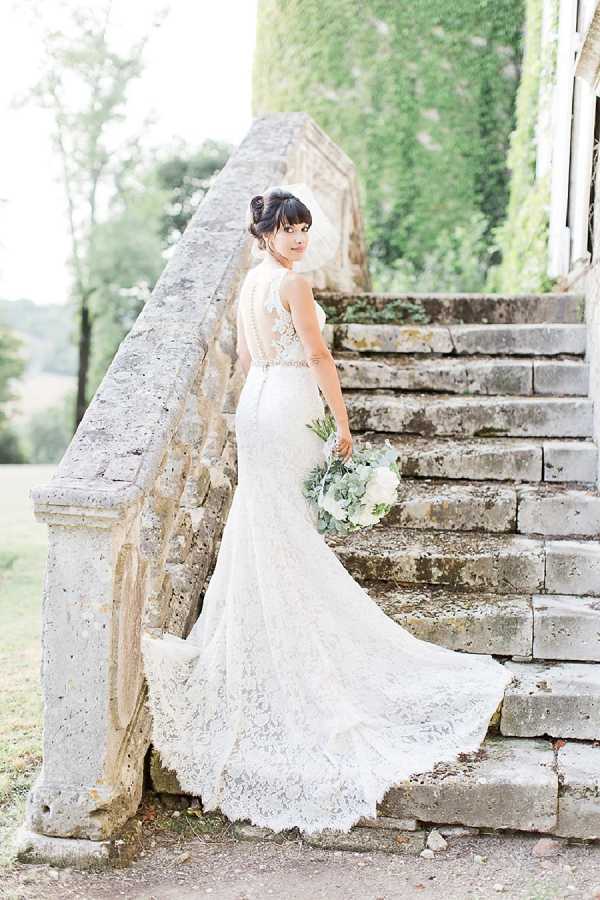 "They were surrounded by their family and guest from all over the globe to celebrate this wonderful moment of love and joy. The celebrant was Alex's best friend which created a very intimate and personal moment."
"I hope you will enjoy this wedding and discover wonderful artists from the south of France. Château de la Côte is one of my favourite Chateaux in the south of France. Working with international couples is such a blessing for a me as wedding photographer because love is everywhere, love has no borders!"
Congratulations Denise and Alex from everyone here at French Wedding Style!
For even more gorgeous French chateau wedding inspiration check out this sunflower Inspired Chateau de Brametourte wedding.
Pretty Pastel Château de la Côte Wedding Snapshot
Wedding Vendors
Venue: Château de la Côte | Photographer: Lucile Vivès Photography | Florist: Fleurs de Famille | Entertainment: Alliance Animation