Just because you are getting married in France, doesn't mean you can't be inspired by the culture of any of the sun-soaked countries surrounding the Mediterranean.
Taking place in Naos Beach in Cap-d'Ail, France, this stunning shoot by My Riviera Weddings has a crisp colour palette and cool, coastal backdrop, giving off the ultimate Greek wedding vibes.
And if the Greek wedding inspiration wasn't enough, this shoot has also been done with sustainability in mind.
We see sustainability throughout this shoot in everything from the macramé decorations adorning the table, to the bride's unique earrings, both by Made with Love by Natalia.
The groom's suit jacket by 209 Mare is made of responsibly sourced cashmere-soft bamboo material and recyclable buttons, and the bespoke wedding dress by Parisian designer Géraldine Daulon has been made in France in 100% Calais lace and 100% silk – both nodding towards sustainability as well.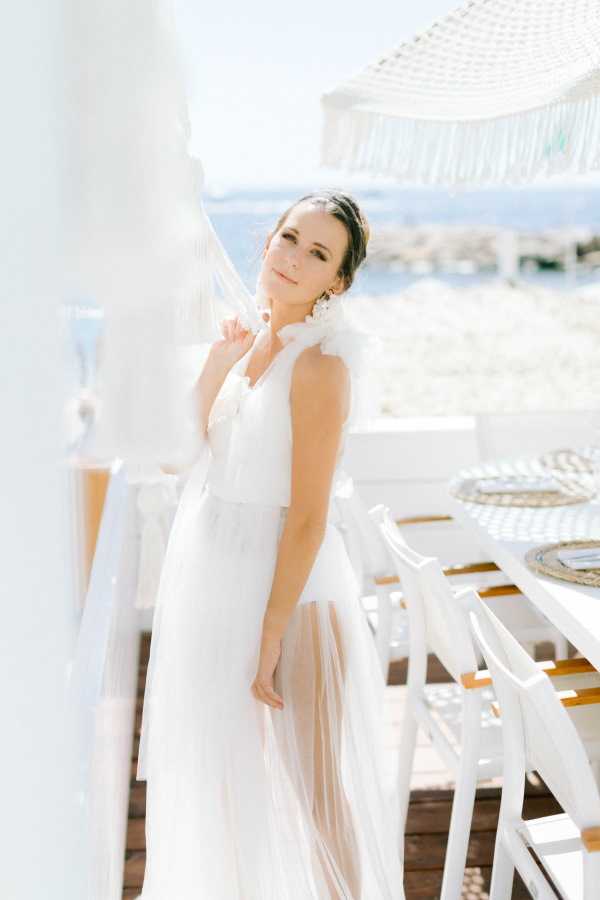 The stunning neutral flower arrangement was composed by Ricci Floral Creations and takes us back to basics, with a simple and elegant Mediterranean inspired colour palette.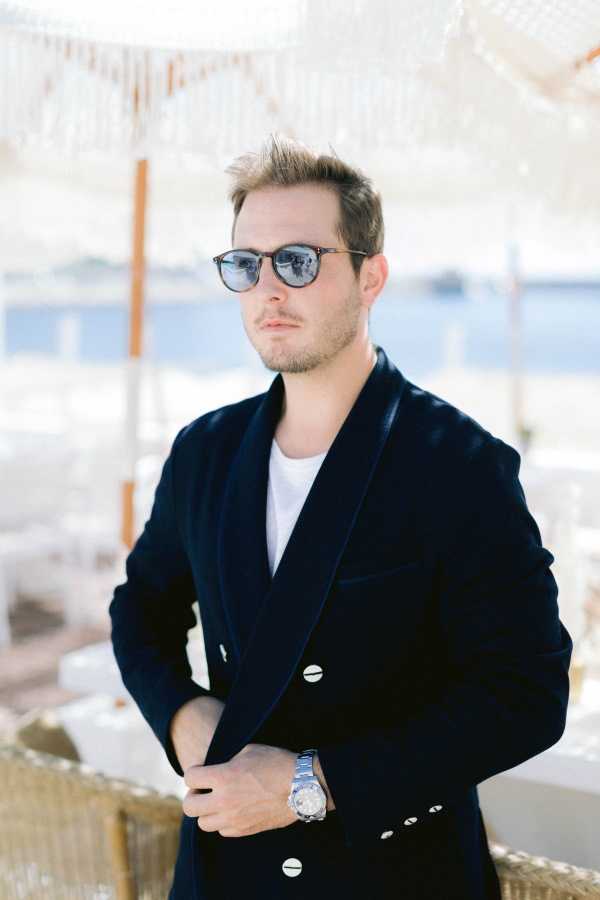 All photos were captured by fine art wedding photographer Sarah Stefani and filmmaker Christophe Mechineau.
My Riviera Weddings has brought into the spotlight the talent and expertise of French designers, as well as the beauty that can be achieved while doing something more sustainable.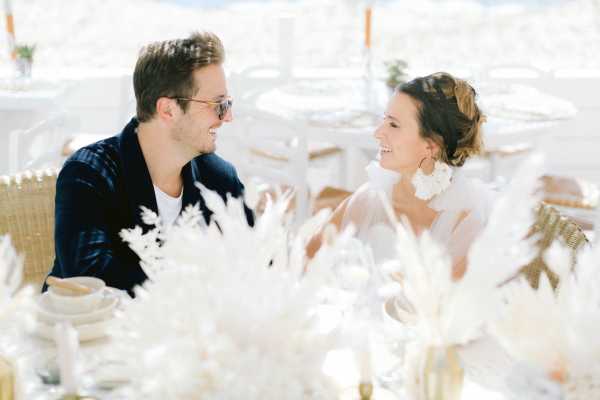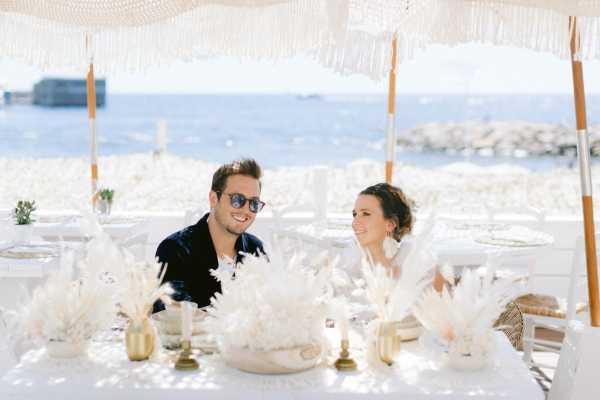 Many bridal couples are now seeking sustainable solutions for their weddings and My Riviera Wedding has achieved this in this fantastic Greek wedding inspired shoot on the French Riviera.
There has been no compromise on elegance and details, and instead, for this shoot they took the best of what nature can give, rendering a beautiful, environmentally-friendly, luxury wedding elopement set in a stunning island-vibe venue, for a couple who strive to do good while enjoying the best day of their lives on the French Riviera – Greek wedding style.
Opa!
A Greek Wedding at Naos Beach in Cap-d'Ail, France Snapshot
A Greek Wedding at Naos Beach in Cap-d'Ail, France Vendors
Planner & Stylist My Riviera Weddings | Venue Naos Beach | Dress Geraldine Daulon | Accessories Made With Love by Natalia | Florist Ricci Floral Creation | Hair & Makeup Agnès Doussot | Photographer Sarah Stefani | Videographer Christophe Mechineau | Grooms Outfit 209 Mare