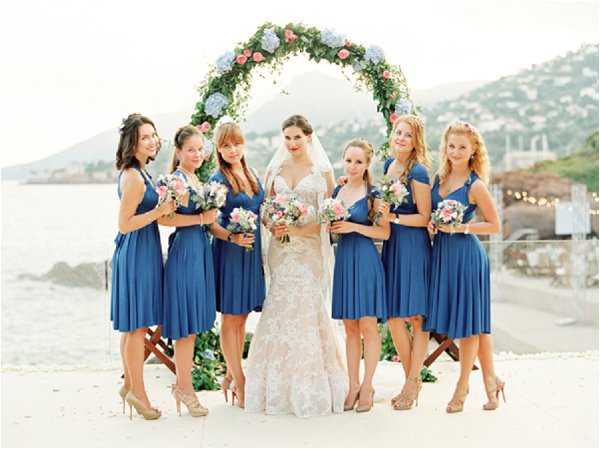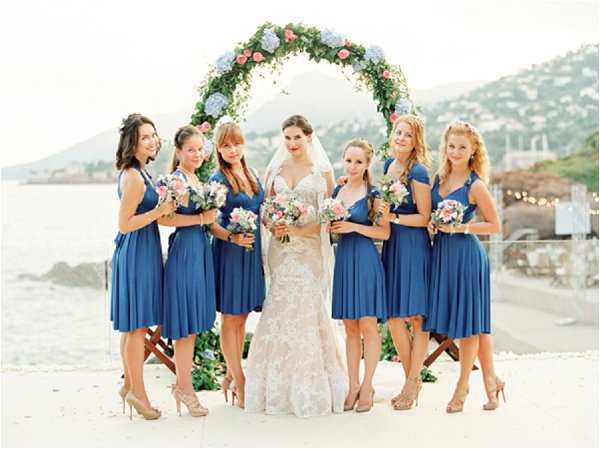 When you think of a destination wedding in France we're sure one area comes to mind more than most, which is why today we are pleased to be sharing with you our guide to your destination wedding on the French Riviera!
The Côte d'Azur (as it is also known) is the famously glamorous stretch of southeastern France on the Mediterranean coast that includes beach resorts such as Saint-Tropez, Cannes and the Principality of Monaco.
In today's guide we shall be focusing on the area from Toulon to Antibes, which is a stretch of this glorious coastline between Marseille and Nice. We will be sharing with you some wonderful insight to this popular holiday and destination wedding area…
We're going to get things started with a stylish French Riviera garden wedding that has views to die for. Throw in an outdoor ceremony under the glorious Riviera sun and you have a dream wedding.
One thing you are guaranteed to have if you choose to tie the knot on the Riviera is stunning scenery, with the mountains to the rear and the crystal turquoise waters to the front we can't think of a better destination to plan your wedding.
As there are so many beautiful venues along this magnificent stretch of coastline, hiring a wedding planner like Dana and Aaron did will certainly help you find the perfect one for you.
Time for some more breathtaking views as we head to the stunning Château de Castellaras near Valbonne just twenty minutes inland from Antibes.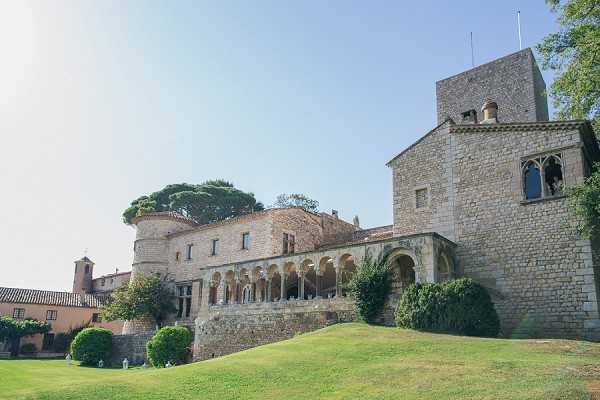 Yet another gorgeous location, this Château de Castellaras summer wedding just highlights yet again why the French Riviera is such a popular destination for summer weddings.
We've personally seen first hand what this venue can offer its couples, the large gardens have many possibilities. Why not enjoy a cocktail and canape reception with the sound of a live Jazz band filling the air, hire a beautiful Papakata Sperry tent to dine under later in the evening or better still you can dine under the stars on their original stone terrace. Château de Castellaras with its panoramic views is not to be missed and offers so many opportunities and locations for wonderful wedding portraits.
If you're looking for a wedding photographer on the French Riviera you can find a comprehensive list of photographers here.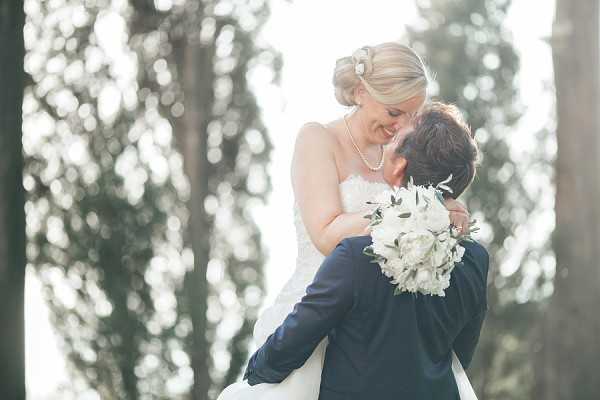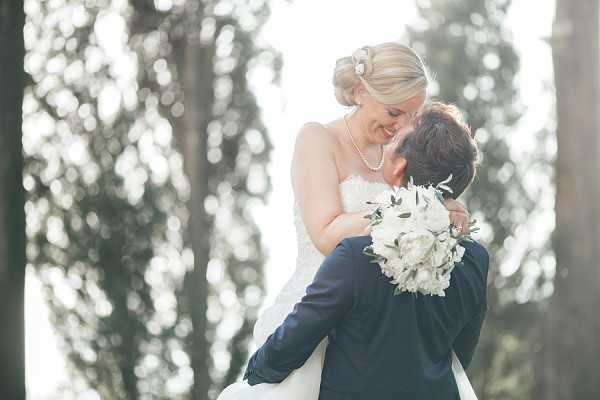 Heading closer to Cannes now we are going to take a look at a lovely DIY Chateau de Garibondy wedding…
Situated not far from the center of Cannes is a hidden gem of the Côte d'Azur, where Anne-Elisabeth and Moritz held their lovely DIY Château de Garibondy wedding.
Creating your own unique celebration on the French Riviera can come with challenges, especially if you are planning from abroad. However, with the right assistance and contacts you can create your very own DIY wedding.
Styling, decoration, hire and flowers are all integral parts of creating a wedding and we here at FWS have created a go to resource for all things important for your wedding planning process. Take a look at some of the vendors available to you by clicking here.
Sticking to the Cannes area of the French Riviera we're now heading inland just 15 minutes into the hills to the commune of Mougins…
Where, set in four hectares of land and overlooking a small lake covered in Lotus flowers you will find Le Manoir de L'Etang once home to Picasso where Camila and Niels held their rustic chic French Riviera wedding.
If you're thinking of planning a relaxed affair on the Riviera then Le Manoir is truly an oasis away from the hustle and bustle of the coastline. Le Manoir is able to accommodate up to 80 people inside and 150 people on the terraces and extensive gardens so there is plenty of space for you and your guests.
Finding the right venue for your needs can be a challenging task due to the number of gorgeous venues available to you so to try and cut your venue searching time down we have a wonderful selection of French Riviera wedding venues for you to check out.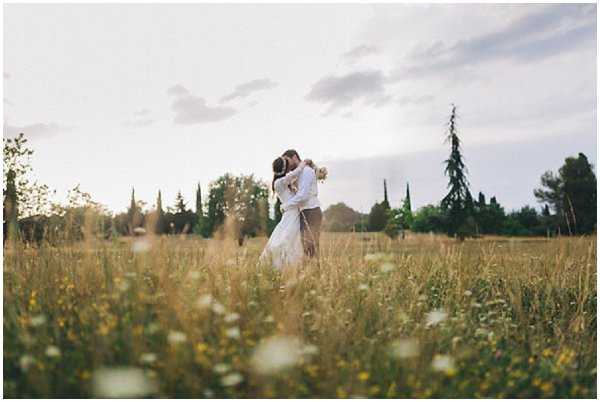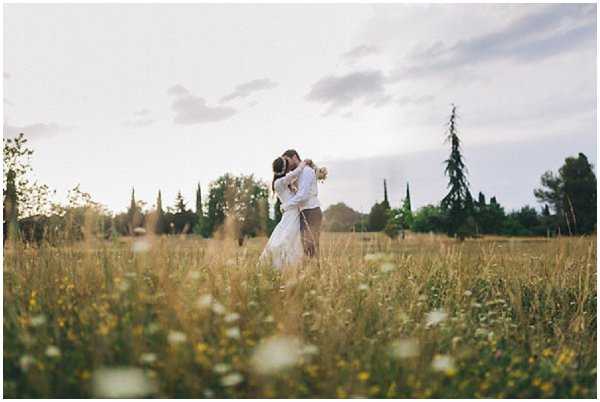 Next up we're heading over to Antibes for a bohemian inspired wedding.

Antibes is a resort town between Cannes and Nice and is a wonderful location as you will see from Cedric and Michelle's Bohemian inspired wedding.
Sitting roughly twenty minutes from Nice's airport means that Antibes is well connected for all your international guests.
Creating the ideal ambiance at your wedding like Cedric and Michelle did is easy when you incorporate the perfect entertainment. Should you like the idea of live music on your wedding day have a look through our directory of wedding entertainment vendors.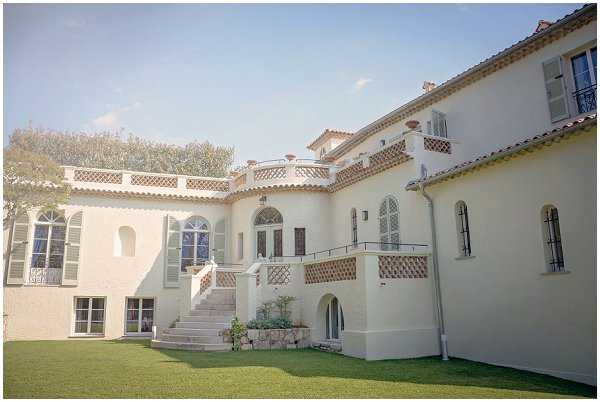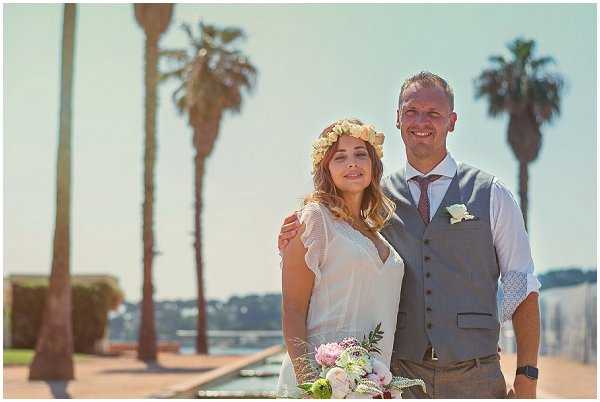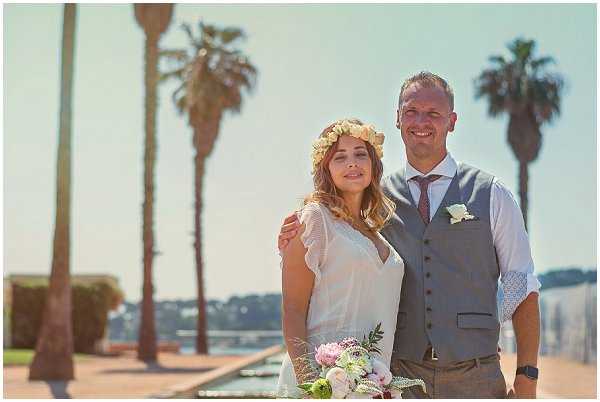 We couldn't take a trip to the French Riviera without stopping off on the crystal clear azur waters that the Riviera is so famous for…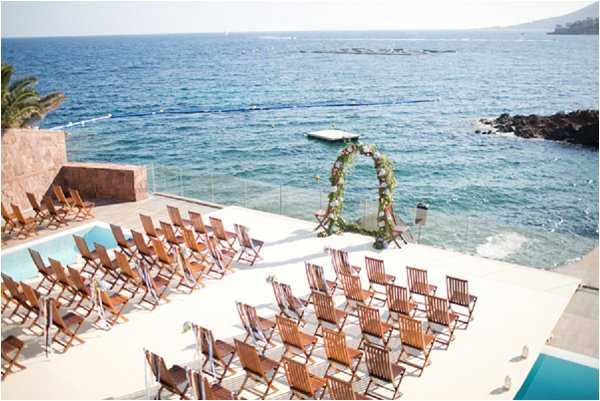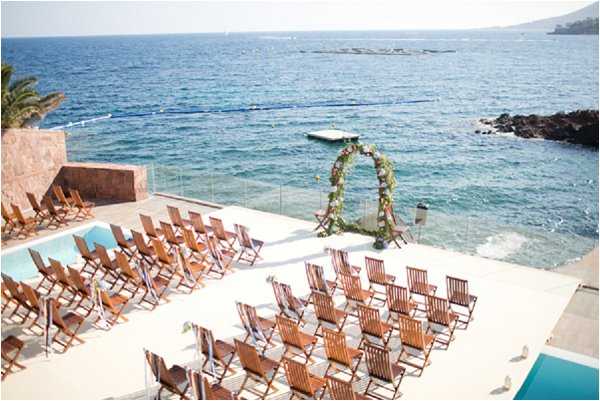 The azur seas are a wonderful back drop for your romantic wedding ceremony, just have a look at how beautiful Alina and Pavel's wedding looked overlooking the ocean.
With all this beauty surrounding you on your wedding day you will definitely want to consider hiring a videographer. For help in finding the right wedding videographer on the French Riviera have a look here.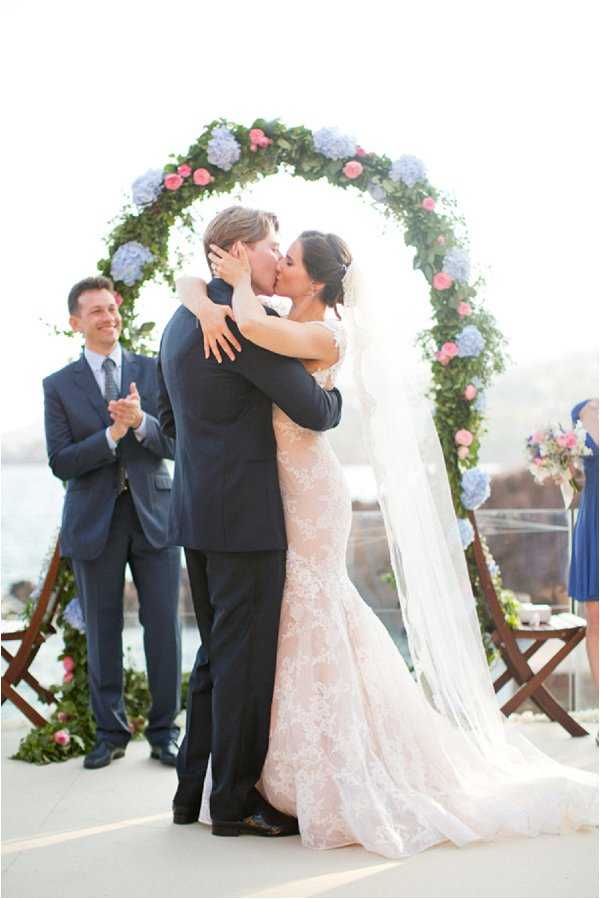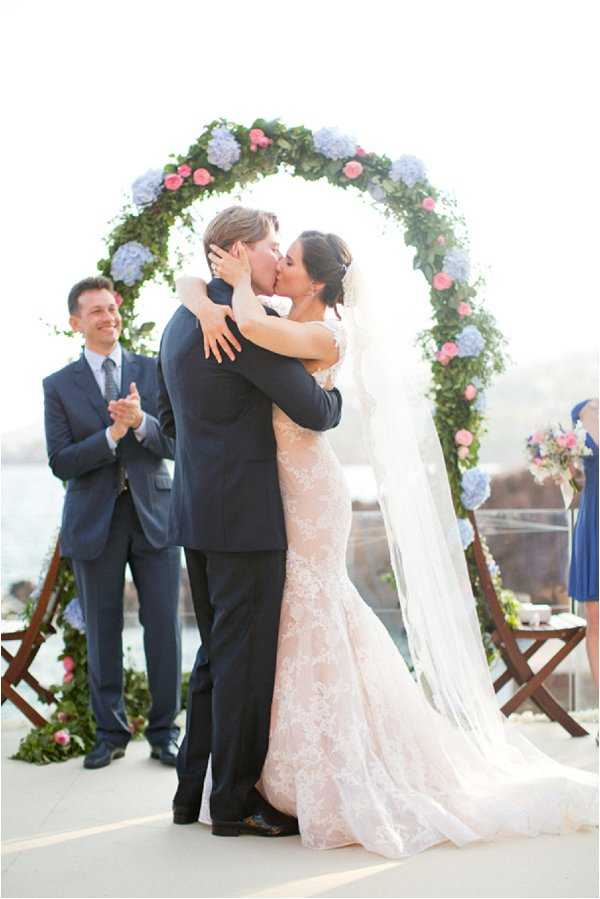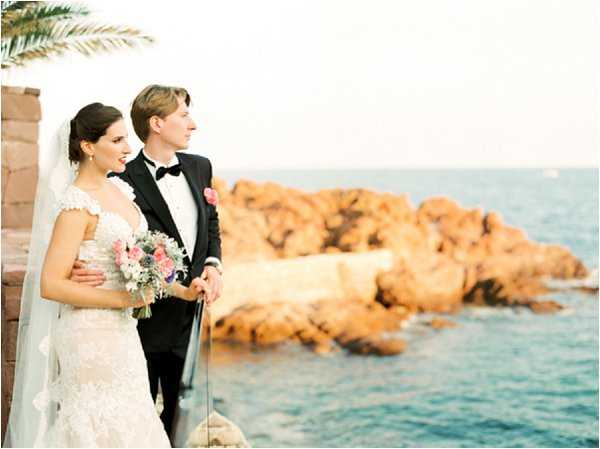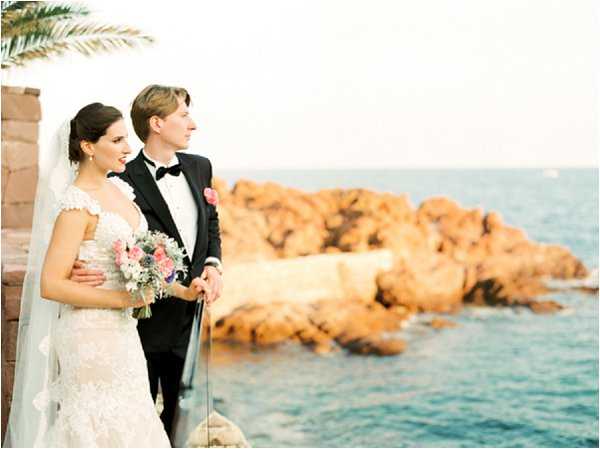 We hope that this guide to your destination wedding on the French Riviera has inspired you to plan your own wedding here and should you feel like your not quite sure where to begin, don't panic, as you can find a wide variety of wedding suppliers for the French Riviera here to help create the wedding you've always wanted. We look forward to featuring your wedding on the French Riviera in the near future!!