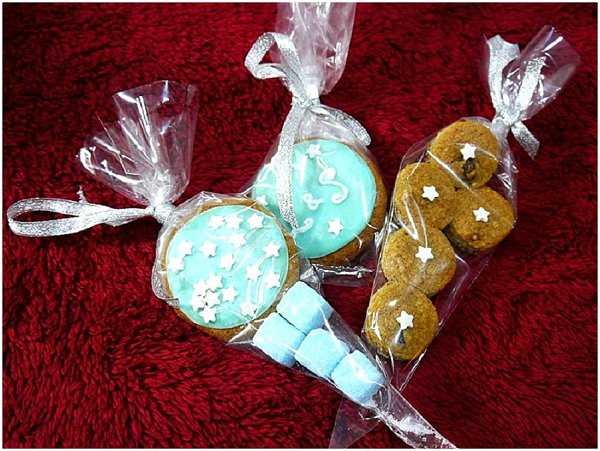 With the thanks of our resident cake expert Cakes by Beth, we have a fabulous Christmas Favour Recipes to get you into the festive mood – Rum & Raisin Lebkuchen Favours.
Today's recipe is so versatile and can be used to create Christmas treats, seasonal wedding favours or a delicious biscuit any time of the year.
This is a really simple recipe for festive gingerbread-style cookies with a spicy kick and a novel twist. They work really well as favours and can even be hung on your tree!
Ingredients:
Lebkuchen biscuits:
85 g raisins
2 tbsp rum
250g plain flour
85g ground almonds
2 tsp ground mixed spice
1 tsp ground cinnamon
1 tsp baking powder
½ tsp bicarbonate of soda
85g butter
200ml clear honey
1 lemon, finely grated zest
Decoration:
Anything you like, including your favourite chocolate or a sugar glaze, but I used:
5 tsp royal icing sugar
Approx 1 tsp rum (or cooled boiled water)
Food colouring of your choice
1)    Soak the raisins in the rum, leaving them overnight in a covered bowl to soften and become fat and juicy
2)    When ready, if you wish, chop the raisins into finer pieces
3)    Sift all of the dry ingredients into a mixing bowl and mix until fully combined
4)    Put the butter and honey in a small saucepan and gently heat, stirring, until melted and combined
5)    Add the chopped raisins and the zest of a lemon into the dry ingredients, pour in the honey-butter mixture and stir to form a stiff and sticky dough.
6)    Grease and line a large baking sheet (you will need several to bake the full amount) and roll the dough into approximately 2 cm wide balls. Flatten them slightly, although they will spread and flatten themselves during baking.
7)    Bake at 180°C /160°C (fan-assisted)/350 F/Gas Mark 4 for 12 to 15 minutes, depending on how large and thick your cookies are, until golden brown. Remove from the oven and allow to cool and firm up before lifting off the sheet. They remain quite soft and flexible so be quite gentle.
8)    To decorate with rum flavoured icing, mix the royal icing sugar with a little rum until a smooth paste is achieved. If you want to cover the cookies freehand, the icing should be quite thick and spreadable. Simply spoon a little on top of the cookie and spread until smooth with a warm, wet palette knife.
9)    For something a little more formal, place some thick, spreadable royal icing in a piping bag (with a nozzle if you wish) and pipe a circle around the edge of each cookie to form a border. Dilute the remaining royal icing until it is runny enough to reform its own smooth surface when stirred. Spoon a little of this icing into the centre of the cookie and spread to the piped border with a spoon.
10)   Decorate with piping, sprinkles and whatever else takes your fancy. Your finished, dried cookies can be displayed in gift bags tied with ribbon. You could also put them in cone bags with some matching sweets. I have tied some of my bags with a loop so that they can hang on your guests' Christmas trees when they get home.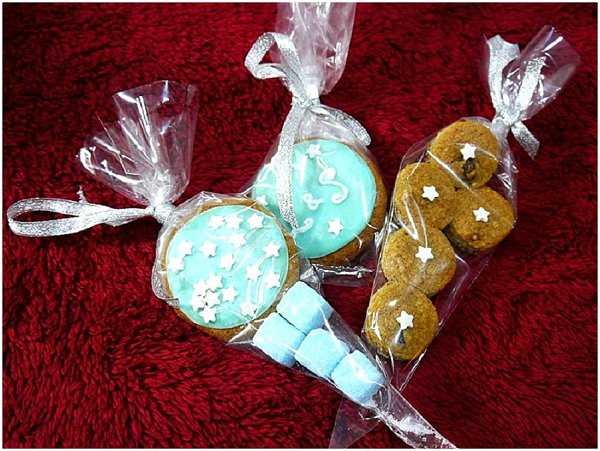 Thank you so much to Cakes by Beth for sharing this amazing recipe, don't forget I want to see your baking efforts!
If you have a cake related query for your wedding in France or culinary conundrum for your wedding dessert, send in an email to [email protected] with "Cake Question" in the subject line and you might appear on the blog.
To view more of Beth's stunning cake designs visit www.cakesbybeth.co.uk which are available for weddings across France and the UK.