Today we have for you a selection of change the date cards if the wedding postponed. With the current health crisis sadly many couples are finding themselves having to rearrange their big day. To help ease the stress a little we wanted to gather together a selection of change the date cards allowing you to inform your guests of all your changes. From environmentally friendly announcements to some with a little humour, we have something for everyone.
Love is Patient Change the Date Card If The Wedding Postponed
Many couples choose the ever popular 'Love is Patient' reading for their ceremony so why not incorporate it into your change the date cards.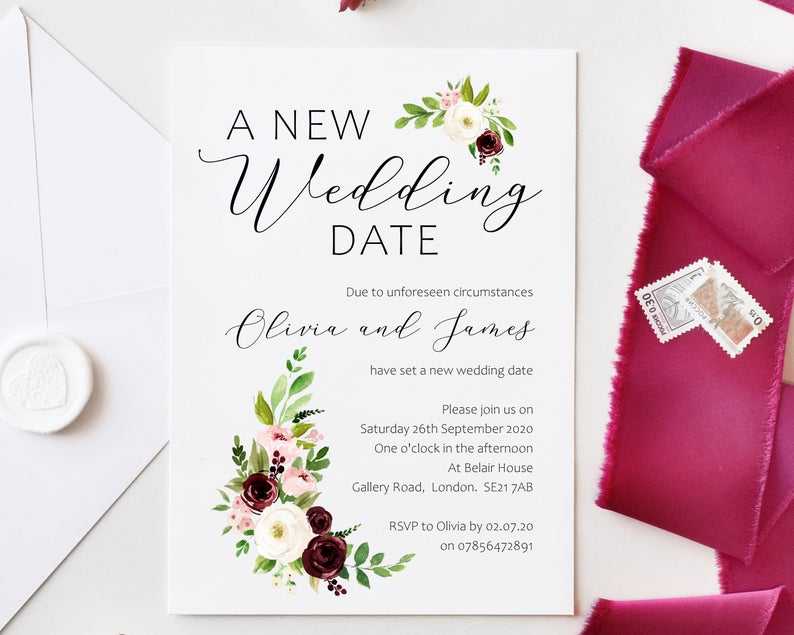 Send you family your new wedding date with this pretty customisable burgundy and blush change the date cards if the wedding postponed.
Destination Inspired Reschedule Cards
Are you planning a destination wedding? Then why not check out these wedding rescheduled change the date cards. We love the flight ticket inspired design perfect for a French destination wedding.
Electronic Save The Date Message
Looking to postpone but want to think of the environment why not send these Electronic Save the date messages.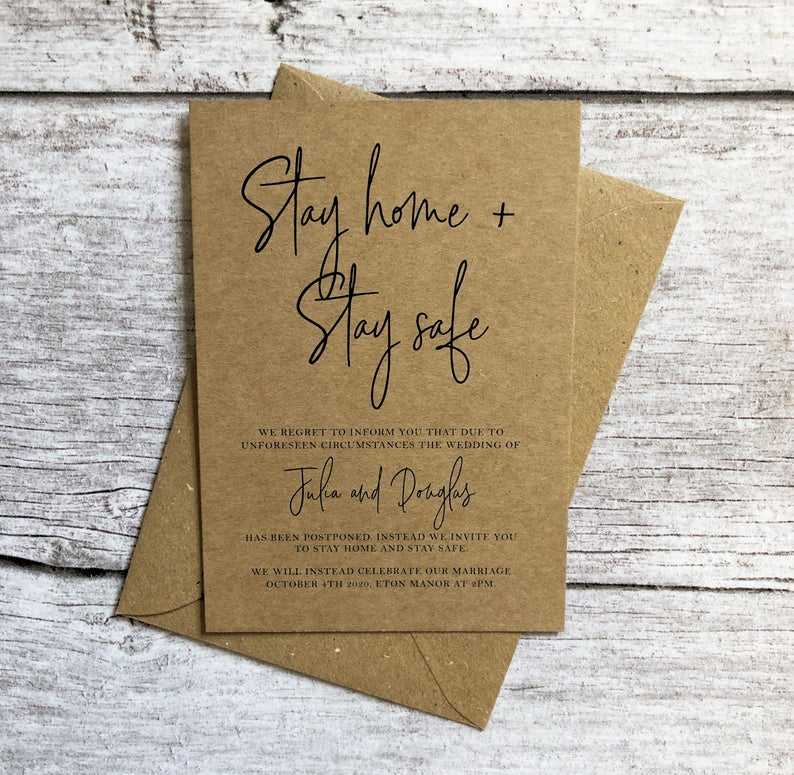 In the unfortunate case that your wedding date needs to be changed these are a great simply but sweet way to spread the message of Stay Home & Stay Safe with these kraft card printed announcements.
Change of Plans iPhone X Template
This stylish electronic template is the modern and stylish way of postponing your big day!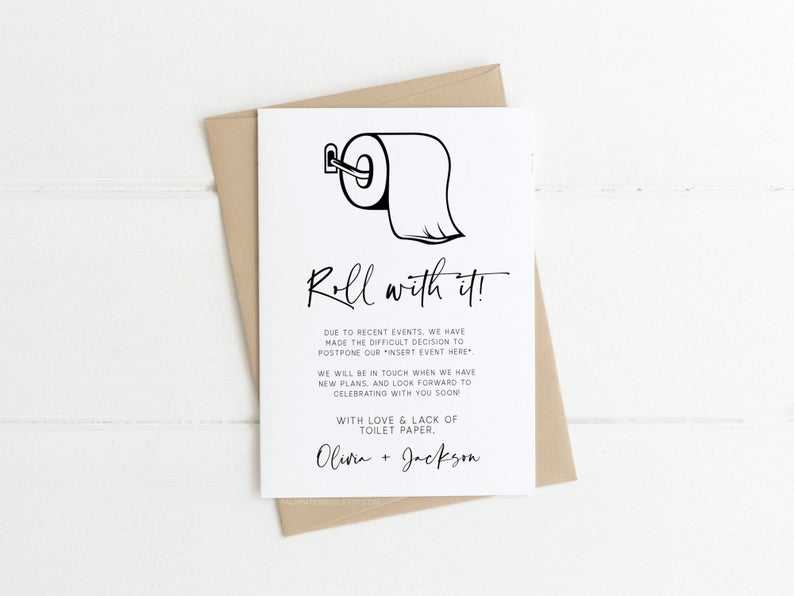 We could all do with a little humour during these difficult times so why not inject that into your Change the Date cards and spread laughter with these funny postponement cards.
Will flowers be heavily featured as part of your big day then why not incorporate that in your announcement, keeping everyone excited for your gorgeous day!
Modern Minimalist Change the Date
Are you planning a modern theme for your wedding then why not check out these sleek change the date announcements to inform your friends and family of the change to the date of your event. They are even mobile friendly – very modern!!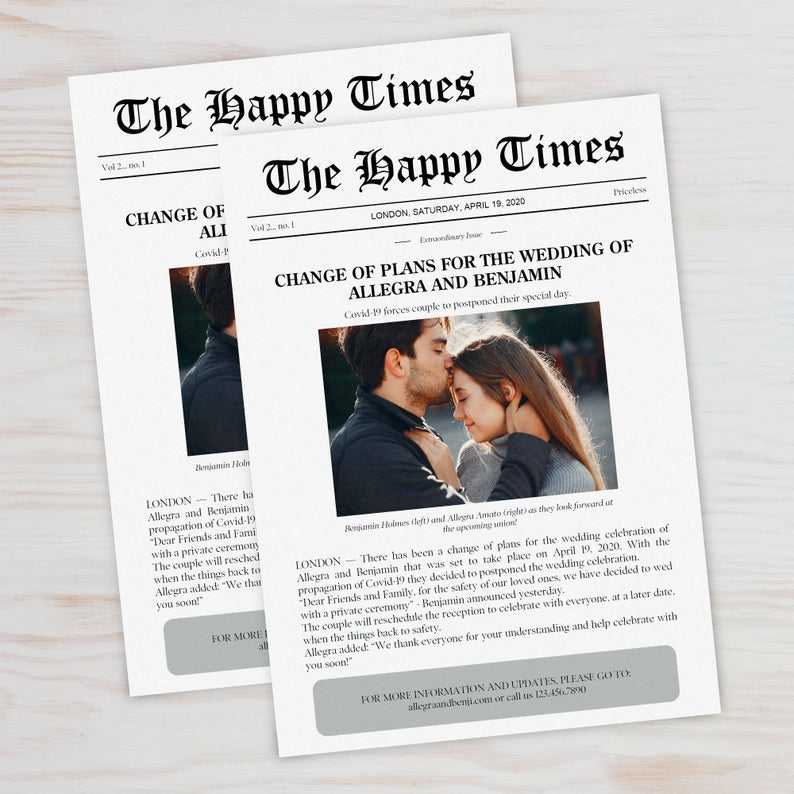 Newspaper Postponed Wedding Announcement
How about some positive media, your friends and family will be so thrilled to hear you decided to postpone and not cancel all together so why not say it with these newspaper postponed wedding announcement cards. Everyone will be looking forward to celebrating with you when all this is behind us.
We hope you liked our selection of change the date cards if the wedding postponed from Etsy. If you're looking for a little more information about how Covid-19 may effect your day, check out our recent blog: