Today we are Celebrating Notre Dame weddings in Paris. Following the recent news of this historical venue, we thought it were only right to feature a post on the wonderful weddings we've been lucky to feature at the Notre Dame itself. The Notre Dame dates back to 1163 when construction first started on, which was purposely built to become a Cathedral. So let's get into our weddings featured at the Notre Dame…
Riverside Wedding alongside Notre Dame Cathedral
This wedding was featured back in 2013 with Gary and Nathalie celebrating their wedding next to the Seine River. The couple talked about how beautiful the Notre Dame Cathedral was when it was lit up in the evening. It was the perfect backdrop for a wedding celebration by the river. We've picked some of our favourite photos from this selection of  Notre Dame weddings in Paris.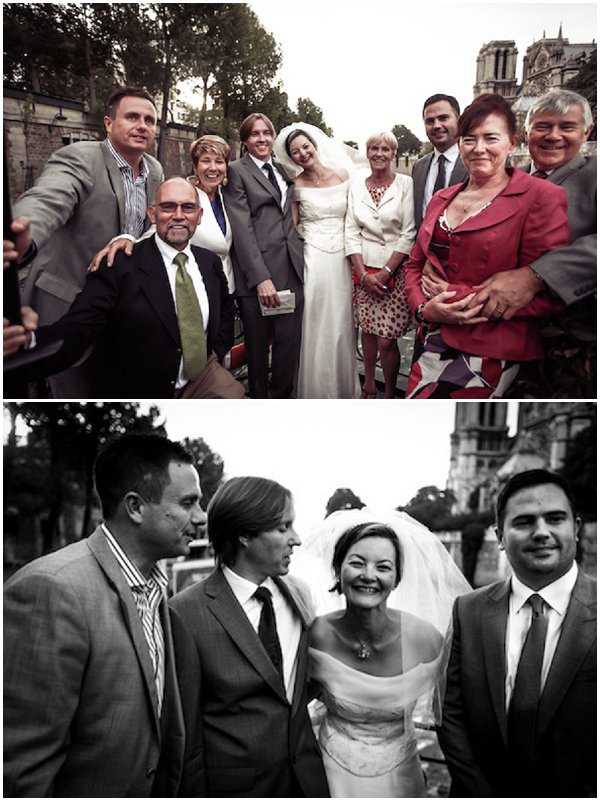 Eiffel Tower Inspired Shangri La Paris Elopement
The Eiffel Tower is very popular with elopements, it comes as no surprise when a couple choose to take photographs with the Notre Dame in mind. This Shangri inspired elopement was featured back in 2017, it was important for the couple to have their intimate wedding setting in the heart of Paris. So let's take a look at our favourite images from Notre Dame weddings in Paris.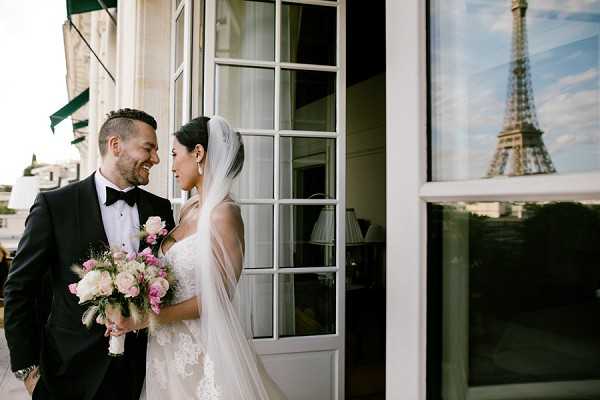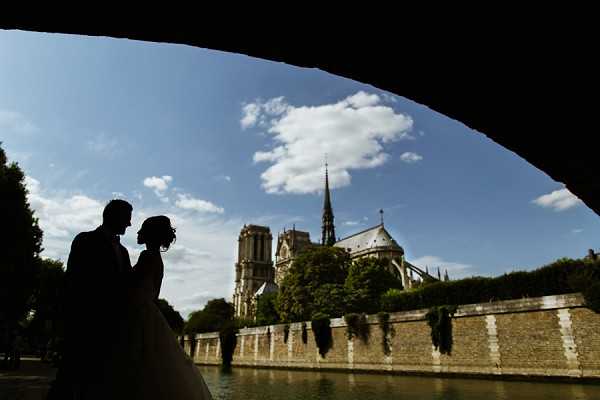 Doreen and Jayson's Sweet Paris Elopement 
This Paris elopement from 2016 was with the sweet Doreen and Jayson. We loved the style of their photos and they chose to have their ceremony behind the Notre Dame itself. The Notre Dame has been captured beautifully in the images and gives that real authenticity of a Paris elopement.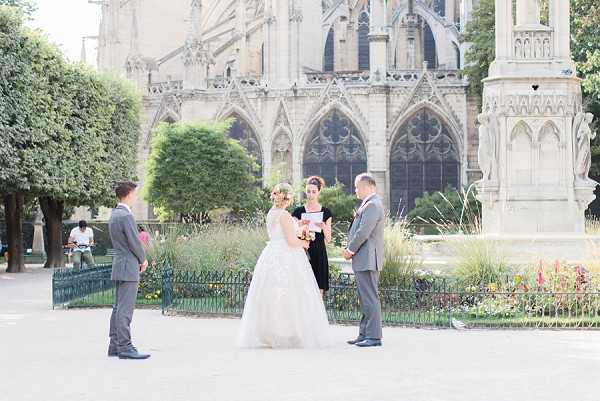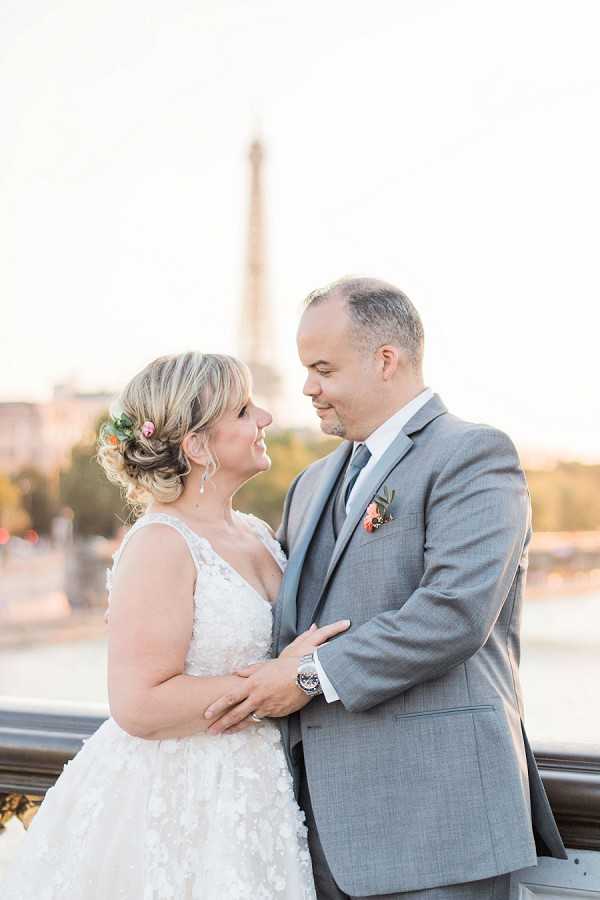 Romantic Laperouse Paris Real Wedding
This wedding, planned by FWS Vendor CTH Events Paris, created a fairytale story for this couple. The wedding was very much inspired by their love for each other since being at school. Making a big move together, they decided to move country and begin a future which resulted in a beautiful marriage in the heart of Paris. Here's a few of their photos below: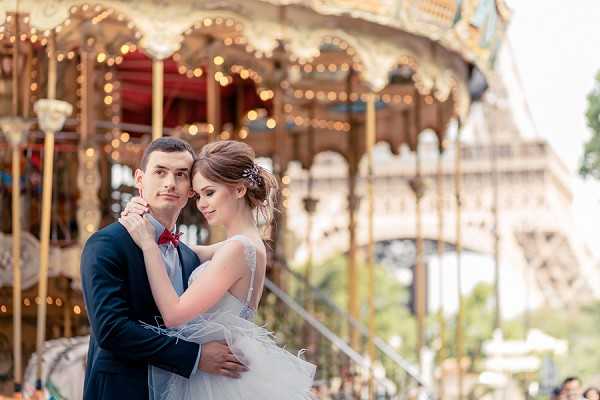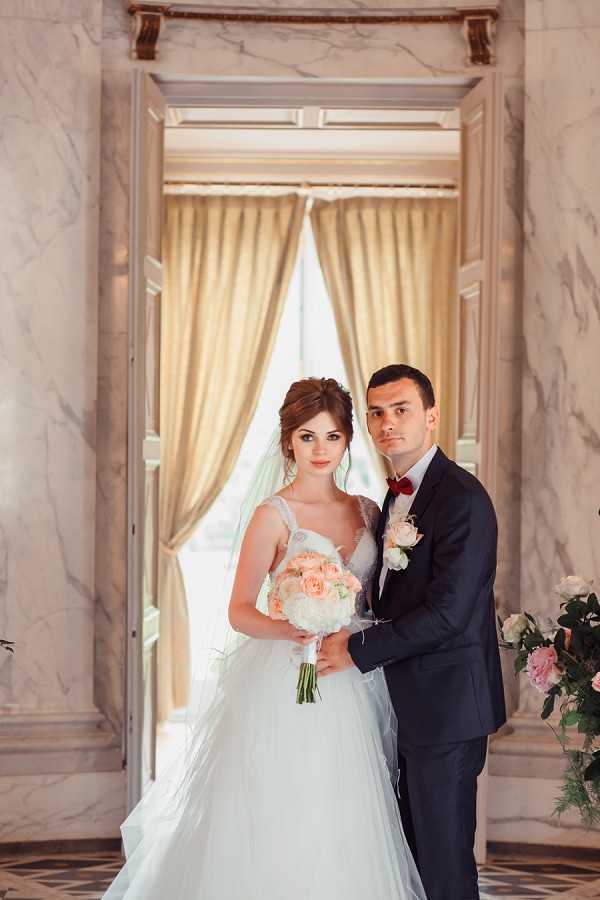 We love all of the images we have received over the years from our couples featuring this beautiful venue in their wedding photos. If you would like to see any more blogs celebrating Notre Dame weddings than you can click here to view them all.
Celebrating Notre Dame weddings in Paris Snapshot
Photographer 1 Trentieme Etage – Photographer 2 Lomansa Photography – Photographer 3 Maria Tezikova