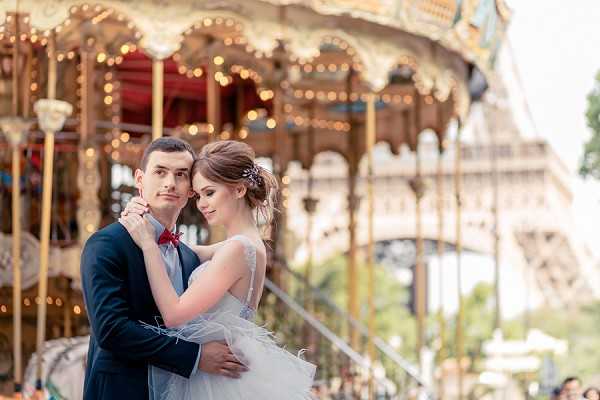 Happy Monday lovelies and welcome to a brand new month here at FWS where we will be kicking things off with a romantic Laperouse Paris real wedding.
As we all know Paris is the city of love and so it is quite fitting that childhood sweethearts Anastasiya and Konstantsin chose this memorable city for their big day.
With the expert help and guidance of FWS vendor and wedding planner CTH Events Paris our two lovebirds were able to create a wedding incorporating Parisian elegance and luxury from their ceremony at Pavillon de Musique de Comtesse du Barry to their reception at Laperouse.
So as not to leave you in suspense any longer we shall now hand you over to Inga of CTH Events Paris who will be walking us through this Laperouse Paris Real Wedding…
"This is a story of childhood love between Anastasiya & Konstantsin, though young at age, they knew it was love at first sight, however around the age of 16 the couple had a quarrel that resulted in them going their separate ways. Although the two separated and still not speaking it was faith that kept them close as they were enrolled in the same high school and university which allowed them to still see each other in passing on the campus."
"As their lives continued to develop they found themselves in relationships that were still missing something; that feeling lead Anastasiya to finally break the silence and call Konstantsin on his 21st birthday. During their conversation Konstantsin found out that Anastasiya was going to move to another country. With further conversations between the two, they both made a decision to leave the people they were currently involved with to start a new life together. It has been 3 beautiful years and they are still going strong."
"They wanted to get married in Paris and associate the love and beauty of this city with their life and the love they share."
"Once the decision was made that Paris would be the place to marry, they sought out and found one of the best known Wedding Planners in Paris, Inga from CTH Events Paris. One of Inga's best suggestions that captured the Bride and Groom was to combine the pleasures of getting married in a beautiful French castle with a Paris photo shoot and to have their wedding dinner in a mythical restaurant."
"The wedding took place at the Pavilion de Musique, a luxurious castle near Paris, where the couple and their guest enjoyed immense parkland, the magnificent river Seine and the city itself. The guest were enchanted with the luxurious interior of the chateau, marble fixtures, old chandeliers, ceilings with paintings and gilded walls. This made the two lovebirds feel they were having a real French wedding."
"They chose to celebrate the wedding after a photo session in Paris, at a Parisian restaurant by the name of Laperouse. This marvelous venue was established in 1766 facing the Seine and the lle de la Cite with a historical interior and an astonishing river view rich in paintings and soft lighting. Laperouse, was awarded three stars by the Michelin Guide in 1951, one of the first restaurants of the modern Michelin era to receive such an honour. The sounds of violin and piano filled their wedding day."
"This beautiful wedding was organized in the purest tradition of Parisian elegance. This wedding is an example of how to enjoy every moment of your wedding day and surprise guests with what Paris has to offer."
Congratulations Anastasiya & Konstantsin from everyone here at French Wedding Style!
To see more from their gorgeous day check out their wedding film created by Nine Prod…
Romantic Laperouse Paris Real Wedding Snapshot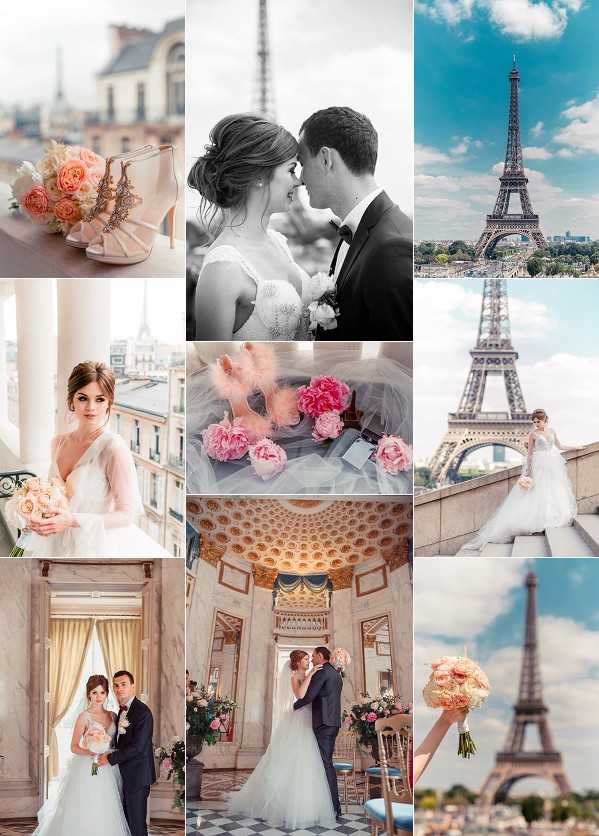 Wedding Vendors
Venue: Pavillon de Musique de Comtesse du Barry | Reception Venue: Laperouse | Photographer: Maria Tezikova | Videographer: Nine Prod | Planner: CTH Events Paris | Hair and Make Up: Medved Art Make Up | Entertainment: Euterpe Violonist