Musician Gary and art teacher Nathalie celebrated their wedding day on the Seine River with their wedding reception alongside Notre Dame Cathedral. Gary and Nathalie met when he visited her flat as a roommate to be. Nathalie: "He rang, I opened the door and I saw his tweed jacket and heard his lovely british accent! 
He refused my french cup of tea (of course) but in a very polite way."
The wedding was planned in Paris, with the wedding celebrations on the river.  But the real surprise for their
guests was that the peniche was stationed in front of Notre-dame de Paris.
The view was absolutely fantastic especially as Paris headed into evening and Notre Dame became illuminated.Gary's family is from London, they all came to celebrate this lovely day, and they didn't forget to bring some Guinness.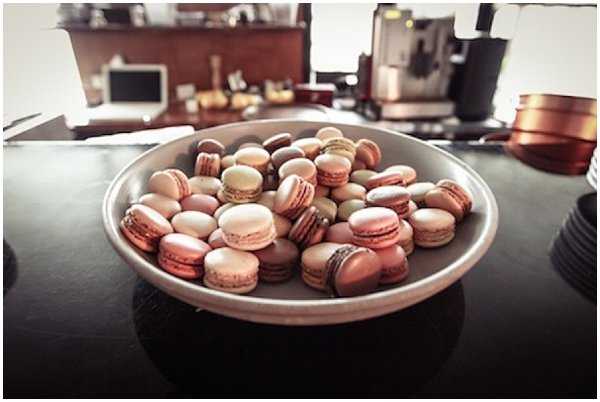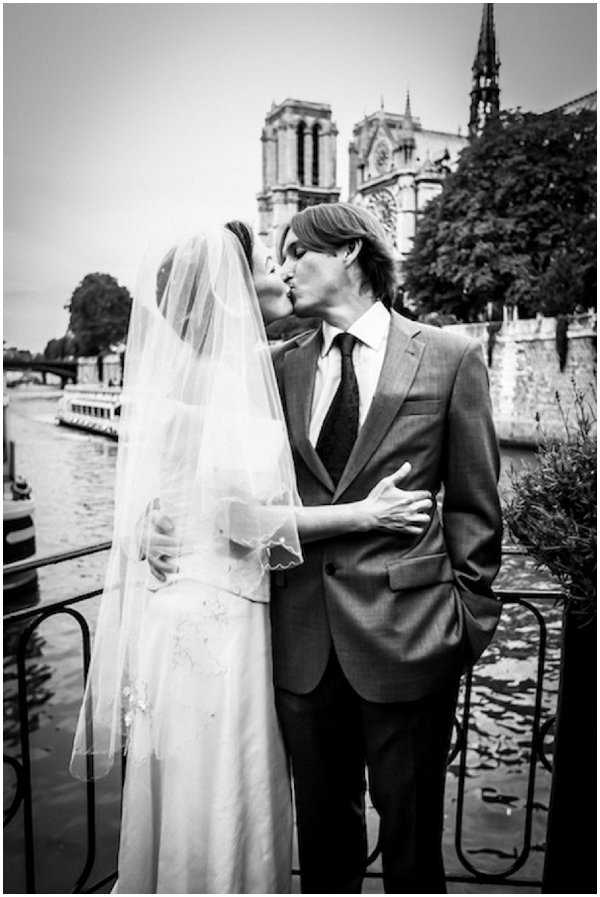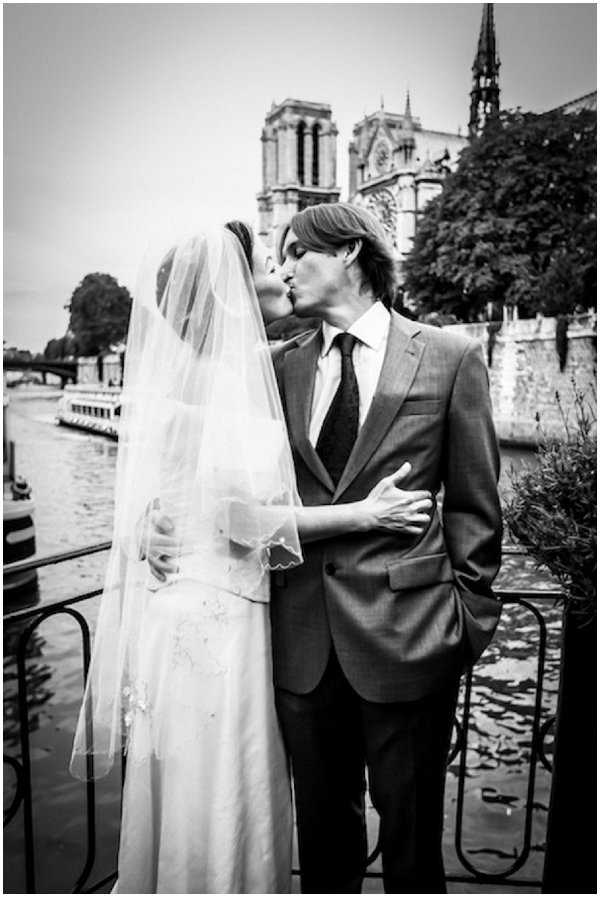 On our recent trip to Paris we visited Notre Dame Cathedral and night and it was truly magical lit up, so I can only imagine this heightened as the backdrop to your wedding celebrations.


Wedding Suppliers:
Photographer : Trentième Etage
Wedding Reception Venue : Mojito sur scène
Hairdresser : Arnaud 40 rue Lafayette, Paris
Wedding dress : Printemps
Groom's suit : Printemps