It's nearly Friday folks and to make today even more wonderful we have for you a beautiful bohemian wedding styled shoot in Paris.
Every detail from the vibrant pink bridal bouquet, the amazing setting, cute Weimaraner pooch, to our brides stunning two piece bohemian gown has been carefully selected by a selection of talented vendors who would be a wonderful addition to your wedding day.
It's certainly made me want to go on a romantic picnic with my one and only (my hubby of course, not my camera!!). The details are just divine, can you imagine going off with your loved one with these delicious sweet treats in tow and lying in the gorgeous sun with a view of a breathtaking Chateau… okay I can resist no longer – I'm off to pack my bag and escape to Paris!
I must admit I did get a little giddy over this shoot but not only does it ooze beauty from every photograph it also reminds me of my mini moon to Chateau Chambord, we dined of an evening with the most spectacular view of the Chateau, it really was a fairy tale and the perfect way to celebrate being newlyweds.
I'll be passing you over to lifestyle & editorial photographer Anaïs of Anaïs Stoelen Photography to walk us through this dreamy shoot…
"This styled wedding shoot was inspired by the hideaways where couples and families tend to hang out such as the Jardin de Luxembourg. The parks of Paris have been an inspiration for artists dating back long ago. Don't you just love looking at the golden sunlight falling through the gentle leaves? The sunlight kissing the leaves, drawing golden spots on the ground, it really is something. No wonder artists and painters were inspired… Just think about the famous painting 'Déjeuner sur l'arbre'."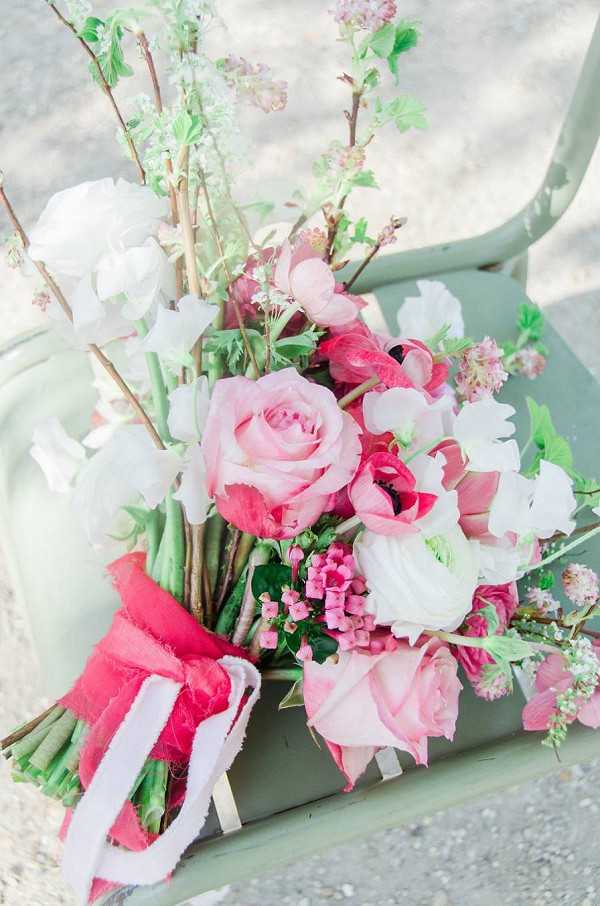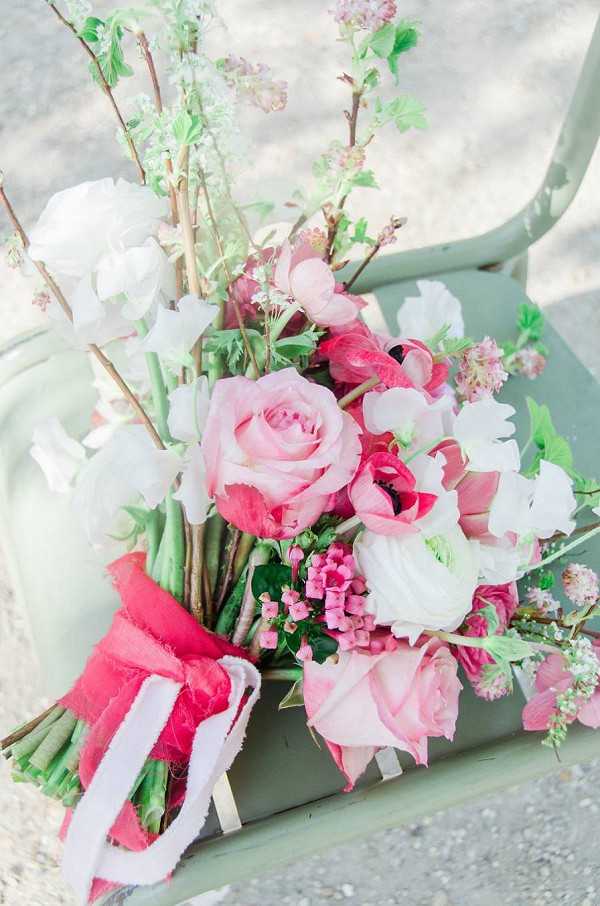 A word about Ashley's bridal look, by Marianne Roza:
"Our gorgeous model Ashley looked stunning! To give her that bohemian wavy hair, I used curling irons without a flap. Ashley has thick and voluminous hair, which was perfect for this type of wavy curl. As for the make-up, this time I chose a darker smokey eye instead of a natural look. This exquisite make-up makes Ashley's eyes pop, matching the bohemian theme."
"So come along to our wedding picnic 'à la bohème'…"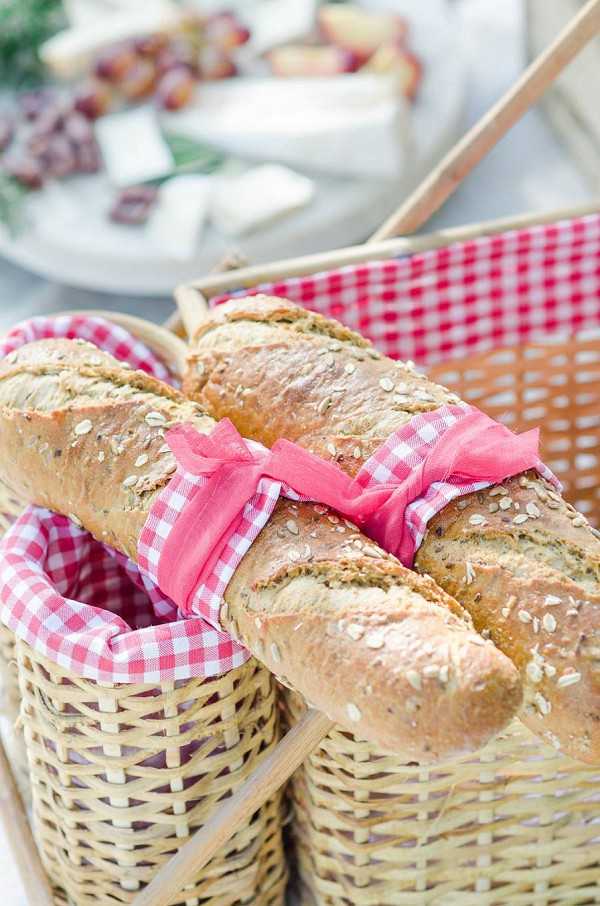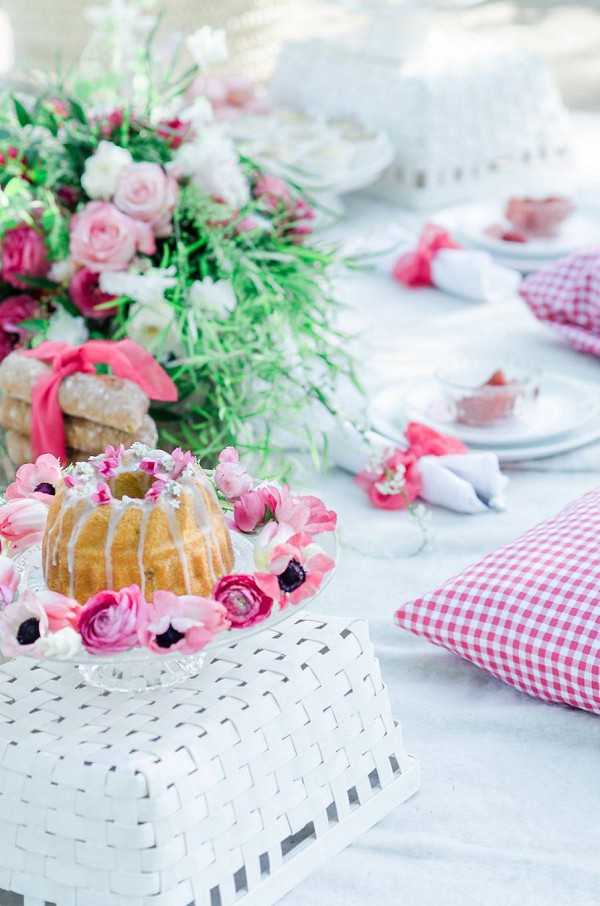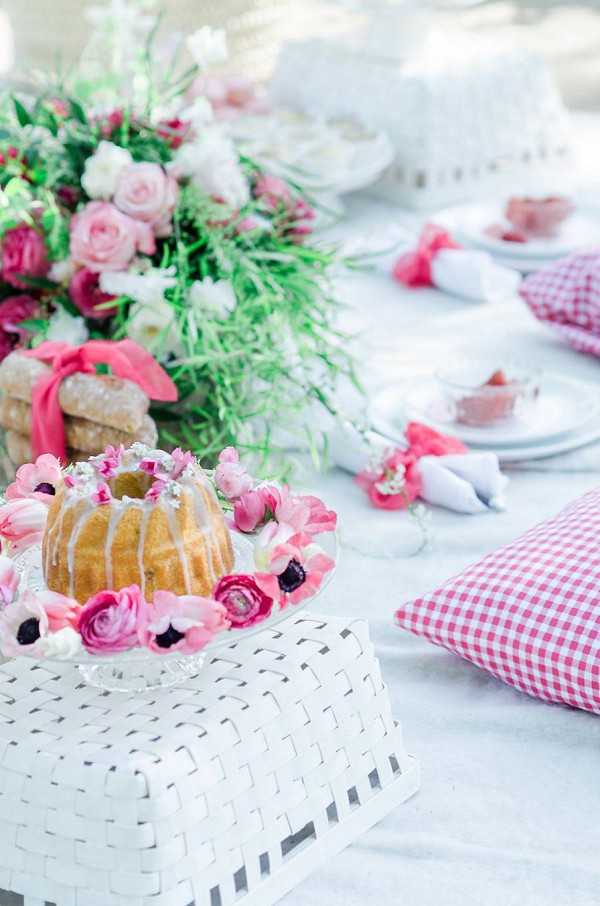 "For this shoot we chose a so called 'Crop top dress', exclusively designed by Victor's Wedding Design. Especially designed for all brides looking for that something exceptional. Our model Mark was wearing a beautiful beige tailored suit by Café Costume."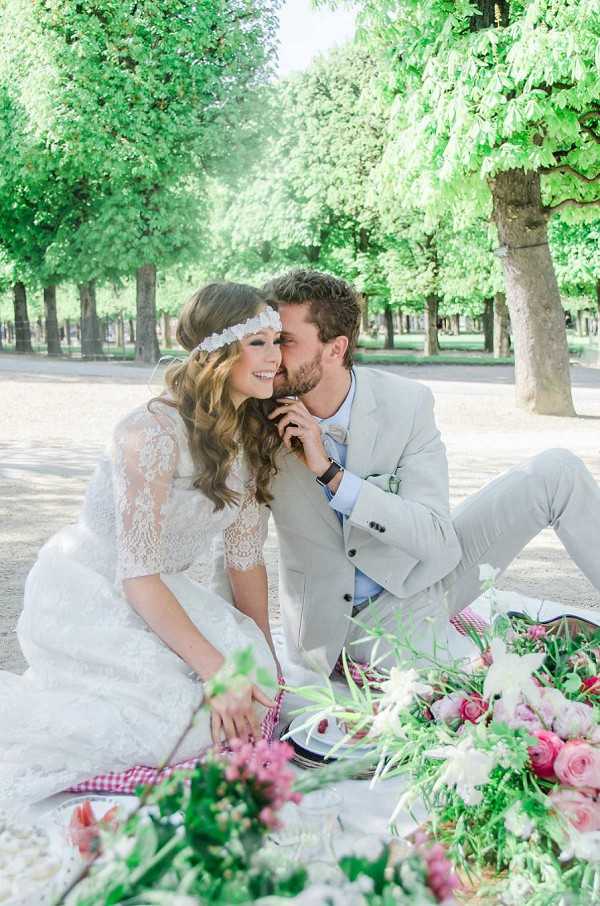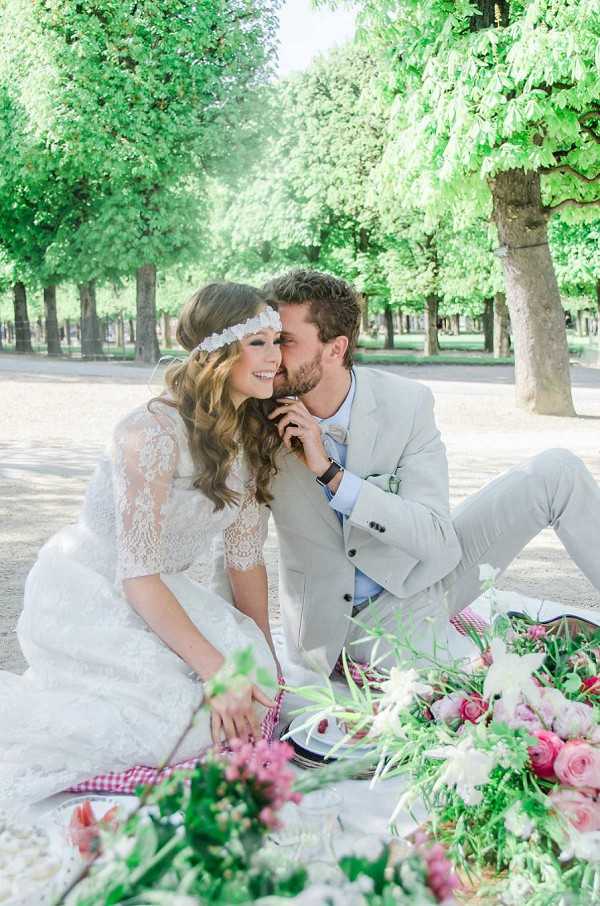 "Of course the bohemian picnic had to be styled by Susanne Hyams of Redwhitebluepink with refined flower arrangements and a picnic setting styled with pink and white Brigitte Bardot vichy plaid. Even the wedding cake, cookies and cupcakes were decorated with edible flowers, all baked with love by Sugarlips Cakes."
These gorgeous blooms created by the very talented Redwhitebluepink make my heart skip a beat…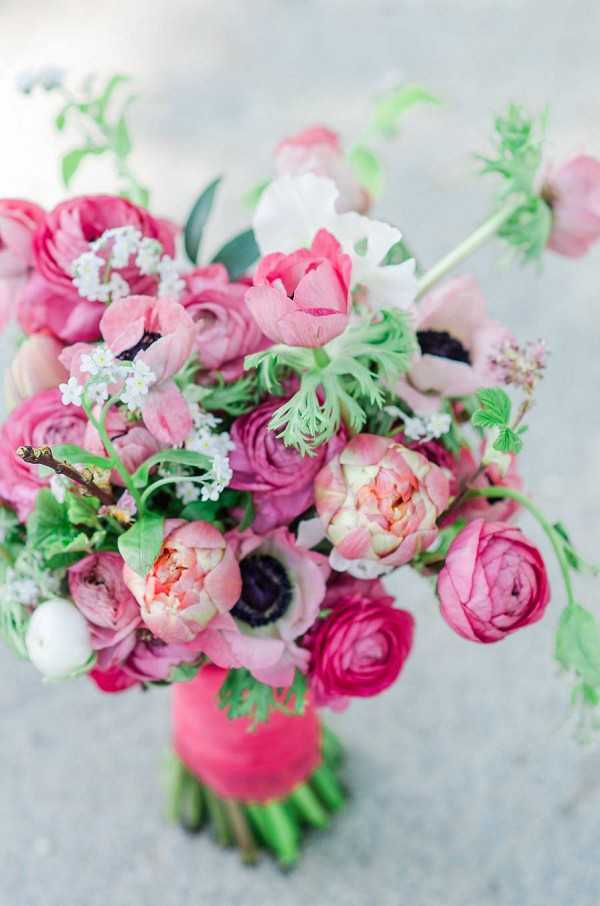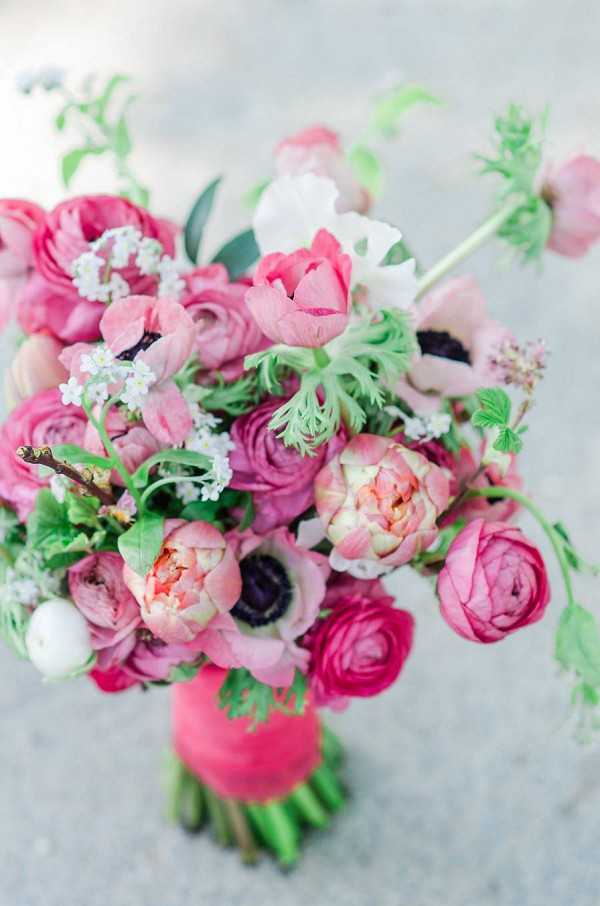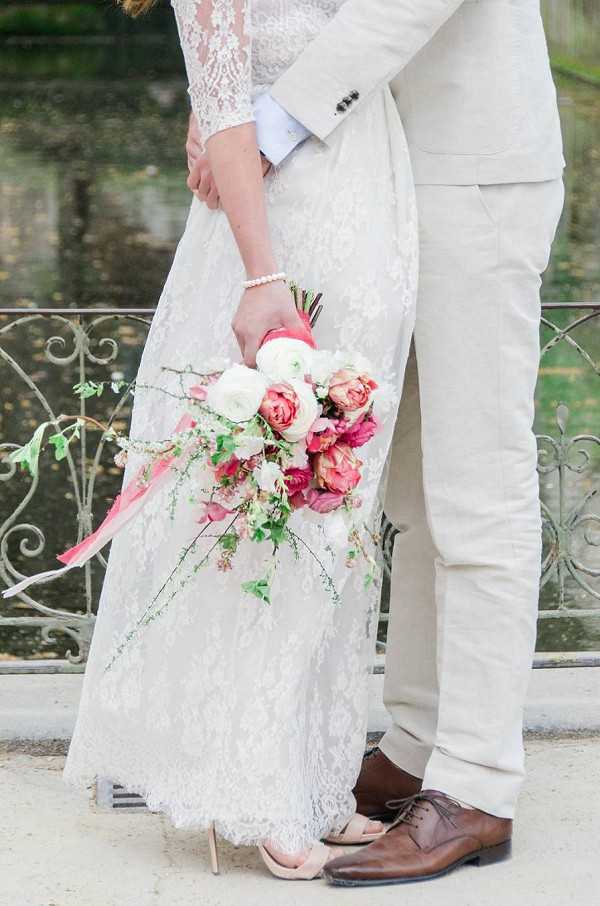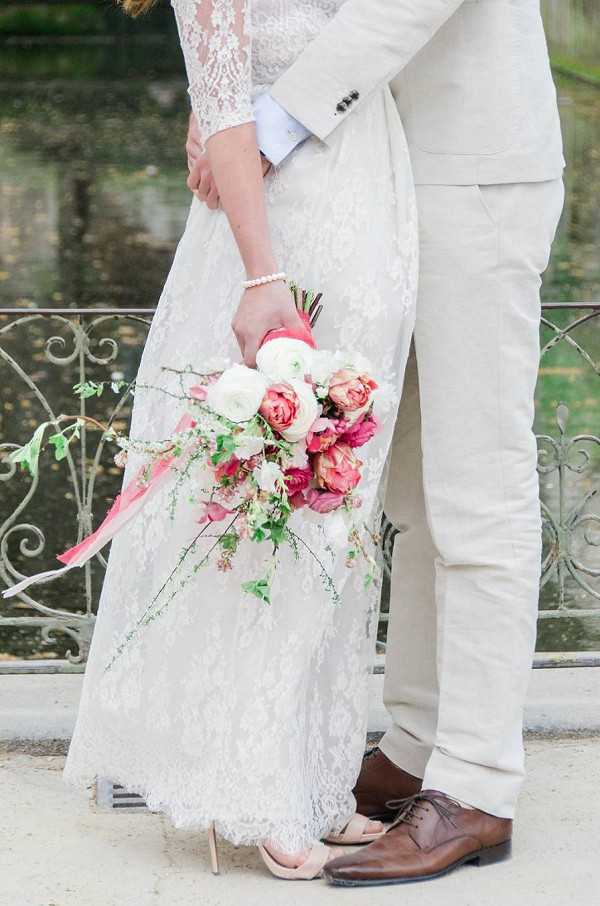 Well that was a perfect dose of romance don't you think?
For more inspiration here is our wonderful selection of styled shoots.
With love,
Christina x
Bohemian Wedding in Paris Snapshot
Wedding Vendors
Co-organisation and Photography: Anaïs Stoelen Photography | Organisation and Hair & Make up: Marianne Roza – The Beautiful Bride Company | Stationery: Anaïs Stoelen Photography | Hand Lettering: Abbas Goudman | Styling and Flowers: Redwhitebluepink | Cakes and Sweets: Tammy Thrin & Luc Reichert – Sugarlips Cakes | Wedding Dress: Victor's Wedding Design | Suits and Attire: Café Costume Antwerpen