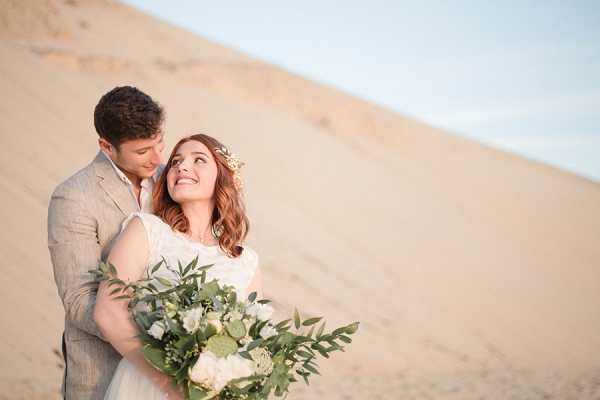 Happy Tuesday lovelies, we have something a little different for you on the blog today as we head to the coast of the Aquitaine region for a beachside south west France wedding inspiration shoot.
This styled shoot has been brought to us by natural light photographer Véronique Chesnel with the help of talented florist SDSQ Créations and wedding designer Nelly Sesame. The day features a lovely strapless gown from La Tutullerie and a smart yet casual grooms outfit from 3 Collection that is perfectly suited to the beachside location. We are sure you'll agree from these sun drenched images that a south west France wedding on the beach is a fantastic and completely different approach to the usual destination wedding, can you just imagine relaxing with your closest family and friends watching the sunset over the ocean, sounds dreamy doesn't it!
With the thoughts of beautiful sunsets it's now time for us to hand things over to today's photographer Véronique Chesnel who will be walking us through today's beachside south west France wedding inspiration shoot…
"Bassin d'Arcachon in South West France is full of various and luxurious landscapes so we can imagine a romantic destination elopement photo shoot where the landscape and specific warm light will make it more luxurious."
"This editorial called 'Brut de Dune' has been organised by photographer Véronique Chesnel who lives on Bassin d'Arcachon and who really loves it. She only works with natural light in a genuine, light and happy style. It has been captured at the Bottom of the great "Dune du Pilat" in front of the "Banc d'Arguin" on the Plage de la Corniche."
"The italian lovers decided to elope to Bassin d'Arcachon in a simple way; they first wrote together their wishes for their wedding, then they spent a romantic time together before dancing on the sunset beach at the bottom of the greatest dune in Europe."
"The wonderful hand made jewels have been created in Paris by Atelier Sarah Aime who create bespoke jewelry. And the rings have been lent by Bijouterie Renard in Andernos. The models: Clark Juvat and the luscious and sensual Kathleen Guedon have had a very good time and we can feel it when we look at the pictures. They have been enhanced by Claudy from LC Style And Relooking who thanks to her great experience of wedding make up, knows how to transcend the natural beauty of all kinds of people."
"All the decoration has been created by the florist designer Sarah from SDSQ Créations and she also used some objects that were lent by the wedding designer Nelly Sesame."
"The wedding dress has been created by La Tutullerie who creates bespoke dresses whatever your shape and who is really emerging as she also creates costumes for theatre companies (for instance for the show of the famous French ballet dancer Patrick Dupond)."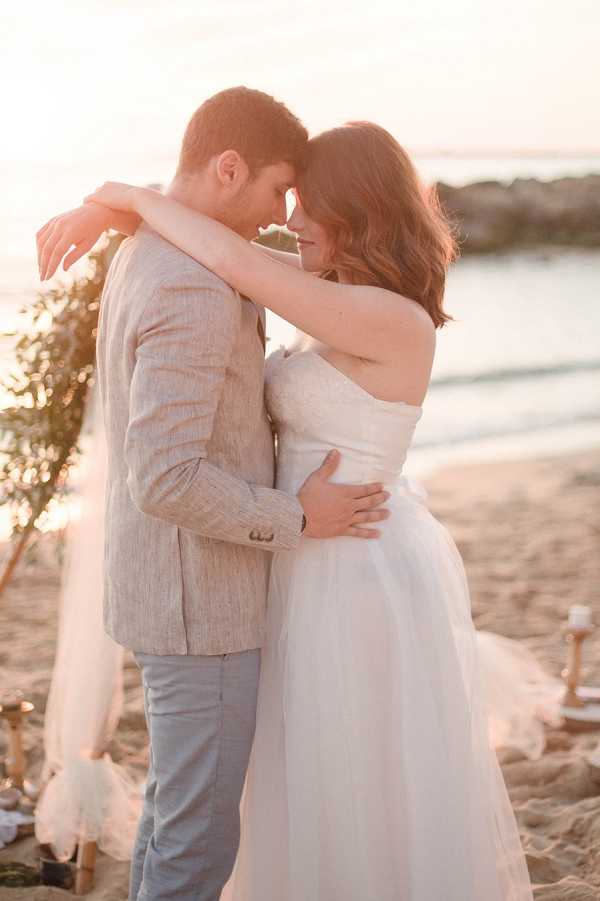 If you're planning your very own beach wedding in France you must check out these 5 stunning beaches for your perfect day.
Beachside South West France Wedding Inspiration Shoot Snapshot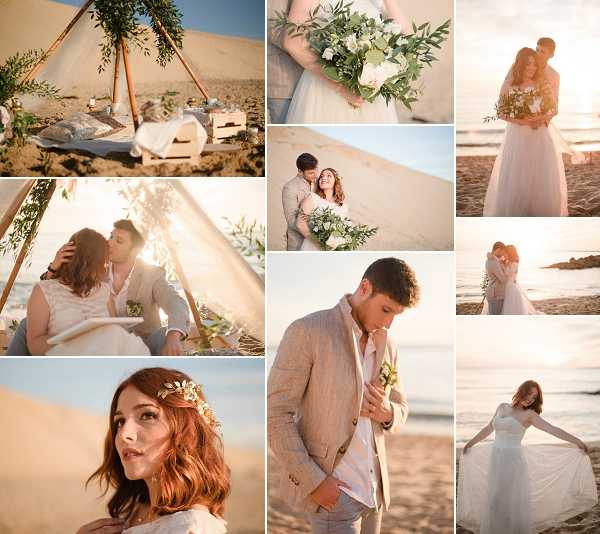 Wedding Vendors
Photographer: Véronique Chesnel | Wedding Dress: La Tutullerie | Make Up: LC Style And Relooking | Accessories: Atelier Sarah Aime | Accessories: Bijouterie Renard | Grooms Outfit: 3 Collection | Florist:  SDSQ Créations | Decoration: SDSQ Créations | Decoration: Nelly Sesame