Hello lovelies, we hope that you are having great fun getting ready for Christmas and to give you a break from your planning frenzy we wanted to remind everyone… that love is all you need with today's secret snowy engagement shoot.
From the moment we read this beautiful story we knew we had to share this utterly romantic tale with you. Our romantic groom to be thought of every detail for his sweet idea. From their morning ice-skating session to his surprise message in the snow, it had us ahhing from start to finish. Movie worthy indeed!
We know you'll be wanting a fix of the white stuff after this winter wonderland so why not head to Chamonix with our wanderlust series for a real dose of winter beauty.
We shall now hand you over to Melanie Bultez who will be walking us through this snowy engagement proposal…
"Laurie and Kevin met two years ago. At that time, Laurie didn't want to set up with a man. Kevin had to try hard and find the most creative ideas to make her change her mind and give him a chance."
"She finally accepted to go out for dinner with him, and after that, it went very fast: they got closer and everything was easy, their love was so natural."
"After only six months together, Kevin had found the woman he wanted to spend his life with: so he decided to propose."
"After a first trial that was not quite a success (because yes, men do have difficulties to propose and sometimes fail and has to start again), Kevin called me, to set up a perfect winter proposal with a photo session."
"We found this perfect place, which is a frozen lake in Châtel, fFench side next to the Swiss border, and they started with an ice skating session. Then Kevin decided to have a little walk in the woods, that were covered in snow, in the incredible landscape of the French Alps."
"After a quick walk in the snow, taking some pictures sometimes, we went through a small track marked with sticks from which hung some arrows and suddenly she saw that message in the snow, "will you marry me?" She turned around and Kevin was holding a beautiful ring. Of course she said yes! I was very happy for them, and I recognize I couldn't hold my tears behind my camera when I saw her reaction!"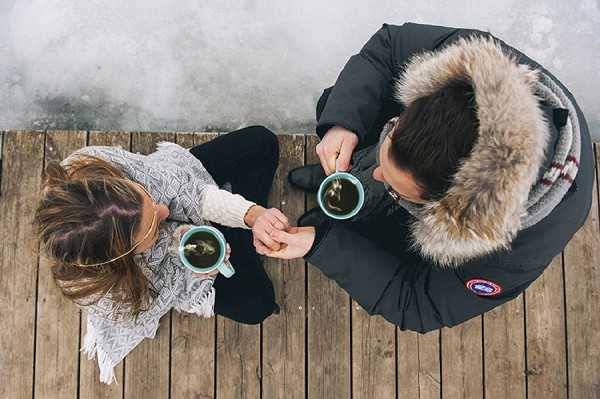 "After this moment full of emotions, they went back next to the frozen lake to celebrate drinking a hot chocolate."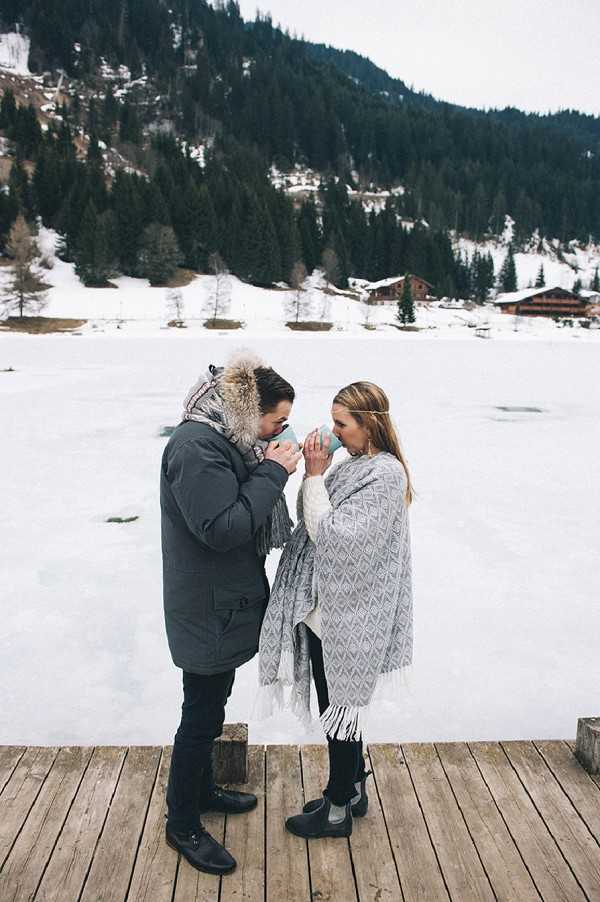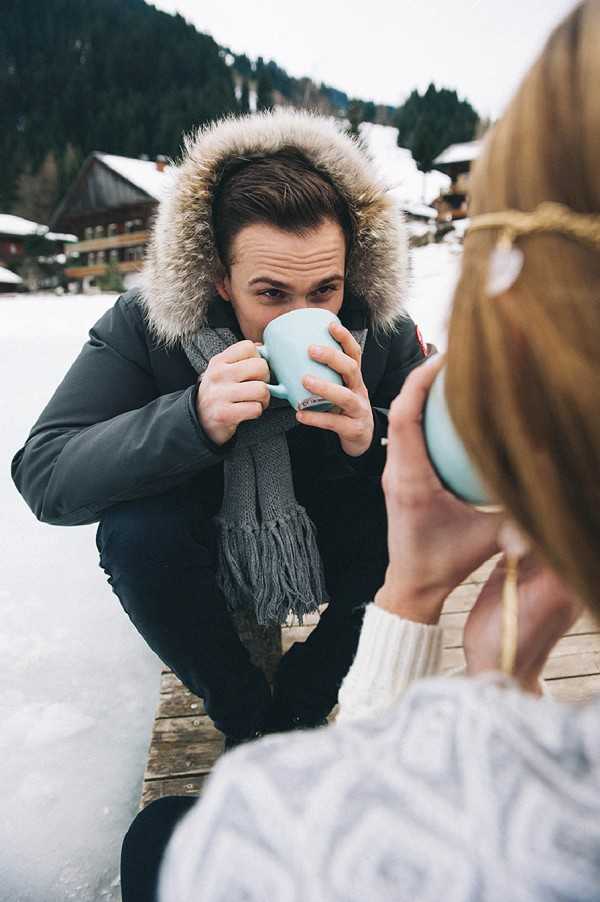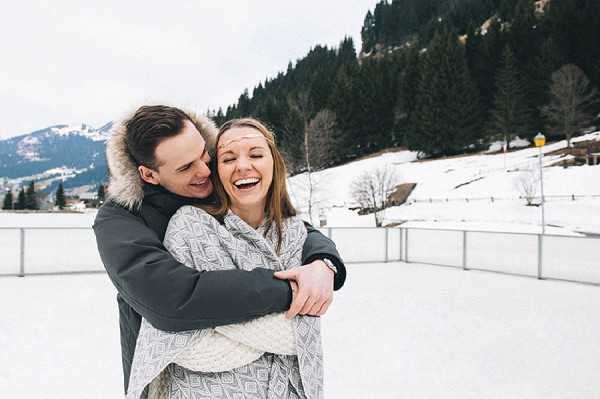 "They got married in August in a french castle near the lake Leman. and they are having a baby now."
Romantic hey? For even more gorgeous engagement inspiration click here.
A Secret Snowy Engagement Proposal Snapshot
Wedding Vendors
Photographer: Melanie Bultez | Accessories: Rubambelle
Save
Save
Save
Save