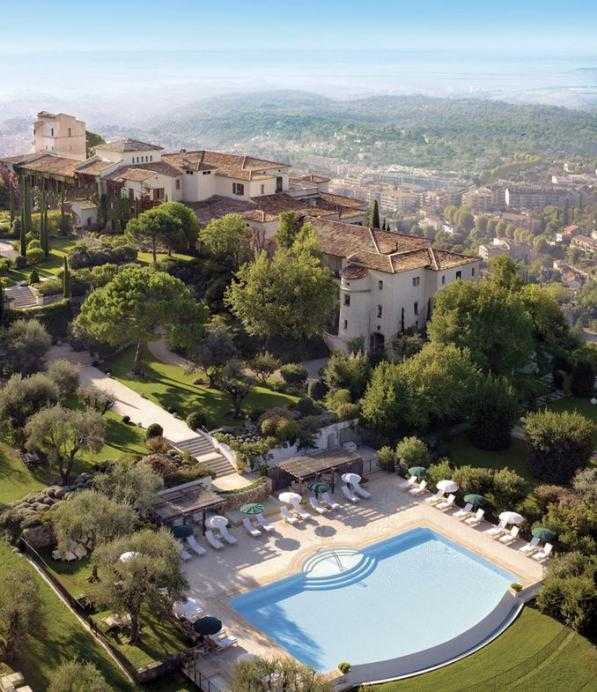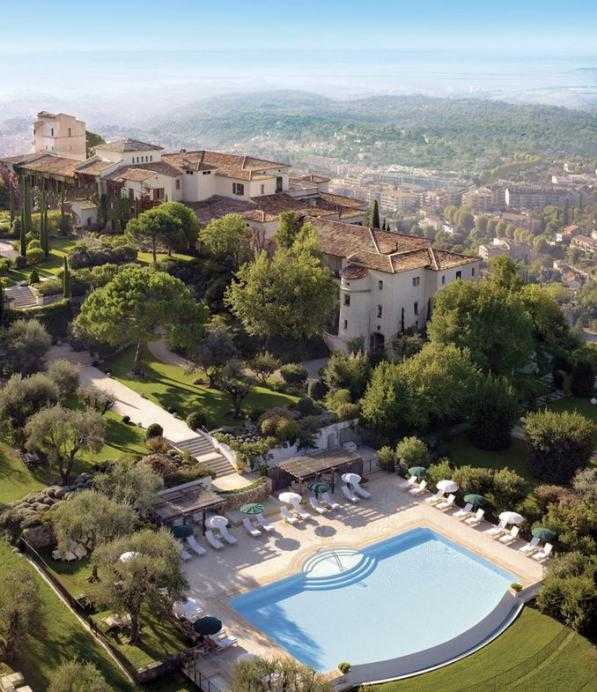 Happy hump day lovely FWS readers, today we have a little treat for you as we're heading off again to look at some fabulous mini-moon destinations in France. If you're not familiar with what a mini-moon is, it is a term that is used when newlyweds have a short holiday together after their wedding and then go away for their traditional honeymoon some time later after the wedding.
For some couples this gives them the opportunity to save up for their dream honeymoon but still have the advantage of getting away together for a few days to further celebrate their love for each other.
If this is something new to you then dig in and check out some of these great destinations and who knows you may extend your destination wedding by a few more days to incorporate your own mini-moon in France!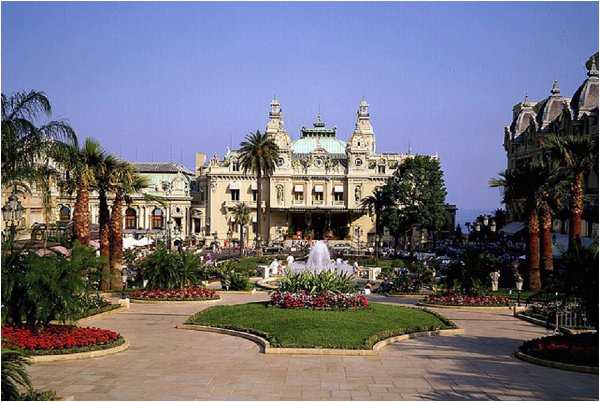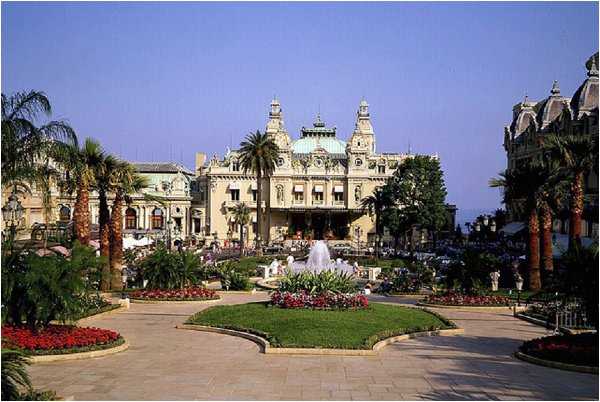 We had to begin our guide by visiting the glitz and glam of Monaco. Situated on France's Mediterranean coast this world famous Principality is the perfect stop for a mini-moon in France. When it comes to finding somewhere to stay in Monaco you are without a doubt spoilt for choice with some wonderful apartments and luxury hotels to choose from, not the forget the great maid sailors apartment cleaning services that they offer.
With glorious sunshine, boutique shopping, an amazing coastline and of course that famous harbour you are guaranteed to enjoy this wonderful vibrant destination and getting to Monaco is easy with international flights available into Nice airport so you are only ever a few hours away from a short break you will never forget.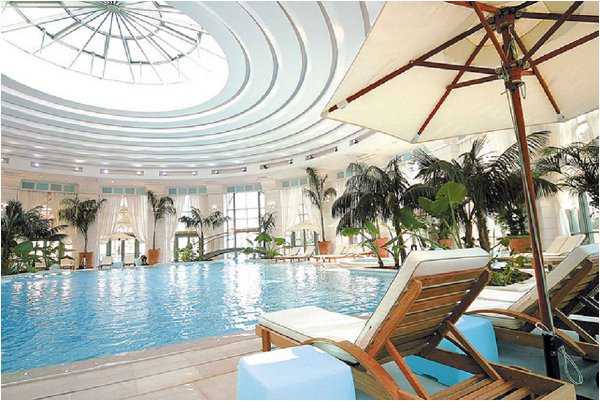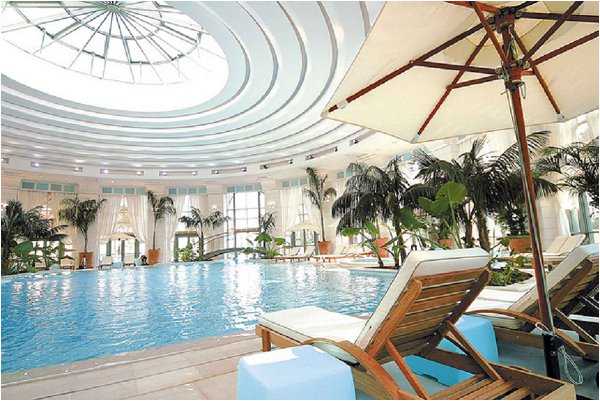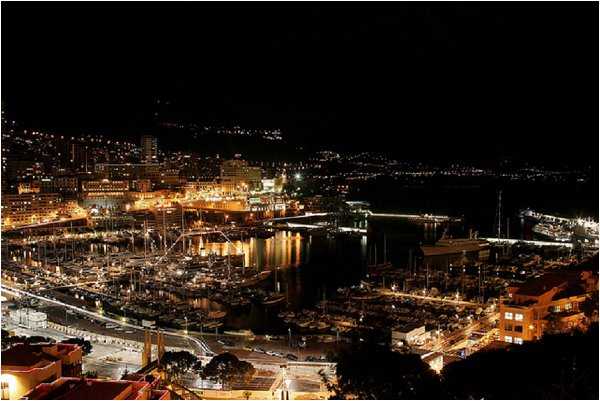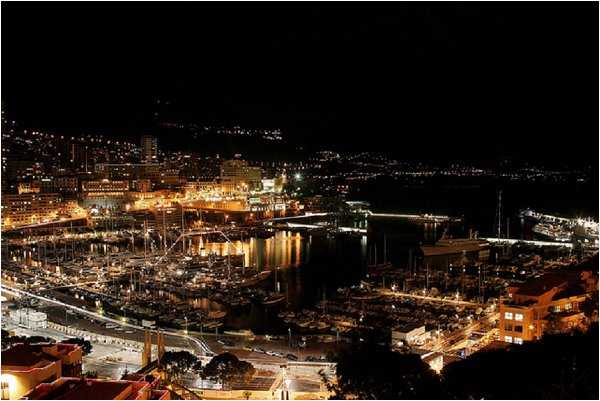 From Monaco we are now heading deep into the beautiful French Riviera…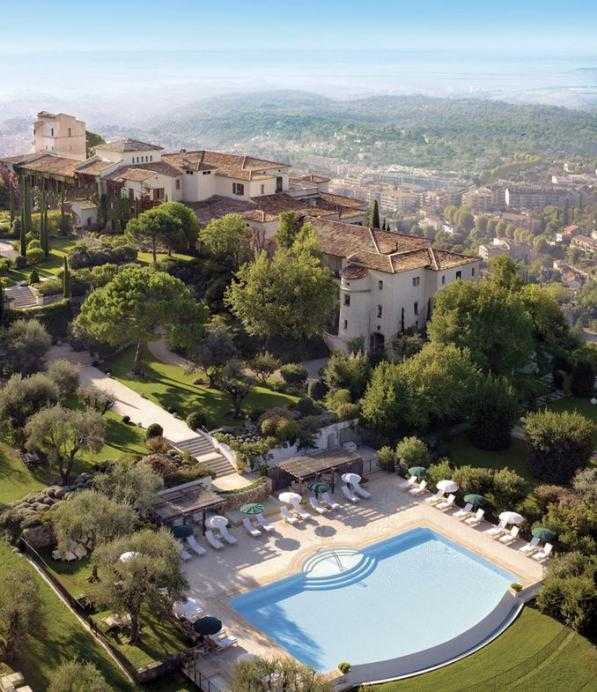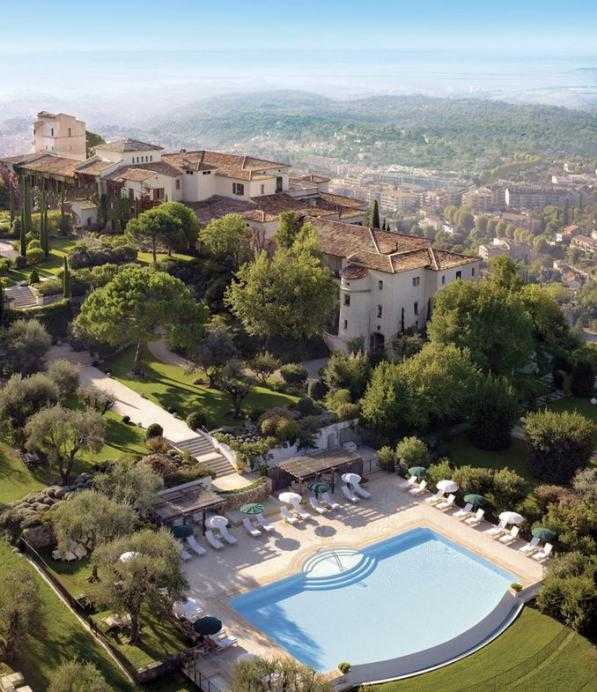 Perched high on the hills overlooking the medieval town of St Paul de Vence, you will find the stunning Château Saint Martin & Spa, one of the most romantic spots in France and the perfect location for a mini-moon.
In the hills between Nice and Cannes the luxury Chateau Saint-Martin & Spa is the epitome of sumptuous French luxury and style with stunning views over the surrounding olive groves, lavender gardens and Mediterranean coast and has recently been named as 'The World's Best Luxury Romantic Hotel' and the suite of choice for couples is the Honeymoon Duplex Suite located in the chateau's turret.
We can't think of a more romantic way to spend your mini-moon than in the turret of this stunning French Chateau in the heart of the beautiful French Riviera.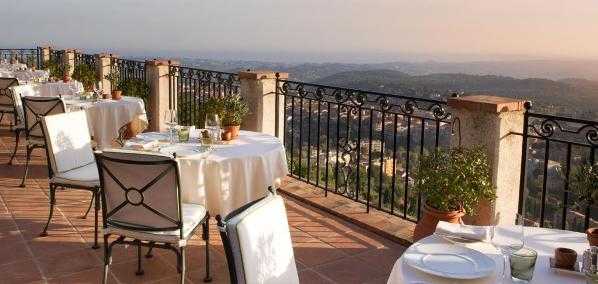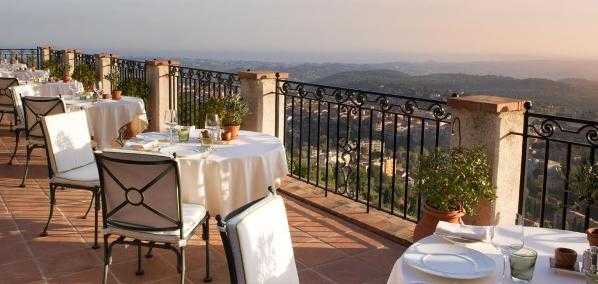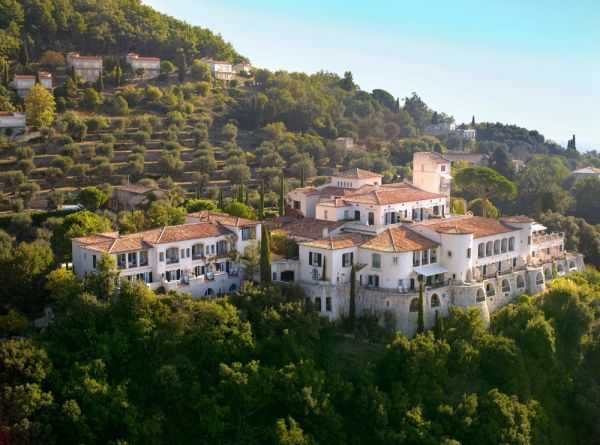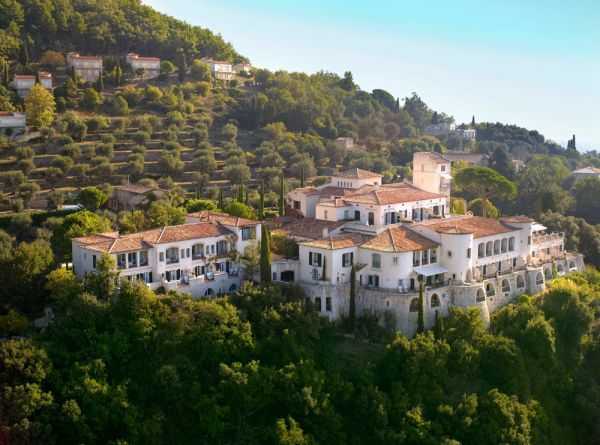 Time to head further north now and visit a magnificent Chateau in the Loire Valley…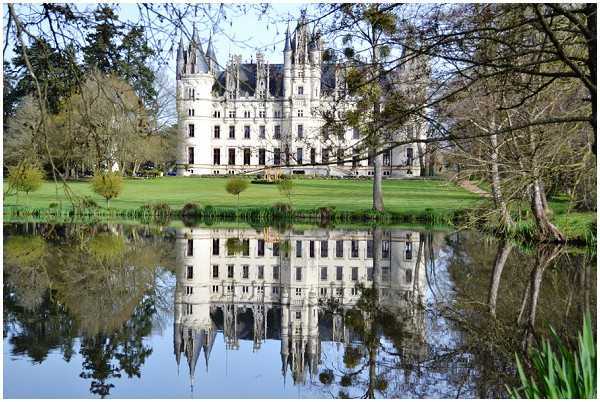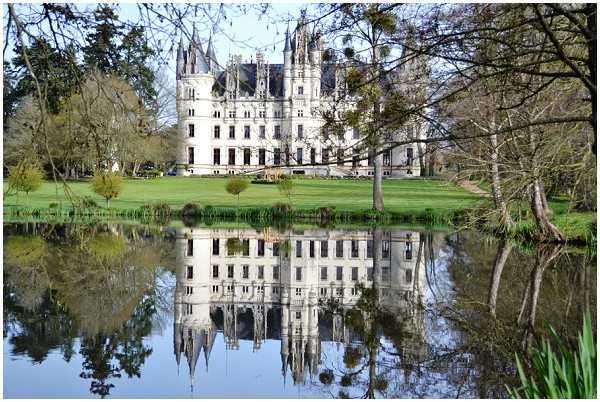 Situated just a two hour train ride from Paris or a 45 minute drive from Nantes airport you will find the imposing neogothic Chateau de Challain that looks like it's been taken straight from the pages of a fairytale.
This enchanting Chateau is not only a picture perfect wedding venue but also a luxury B&B in the Anjou region of the Loire Valley and who wouldn't want to spend their mini-moon in the lavish luxury of such a magnificent Chateau? Set within 72 acres of manicured gardens, bluebell filled mature woods, rolling fields and a bridged lake you would certainly get lost amongst the romanticism of such a splendid location.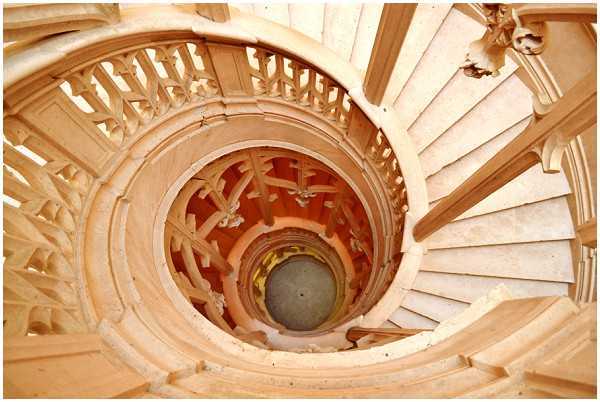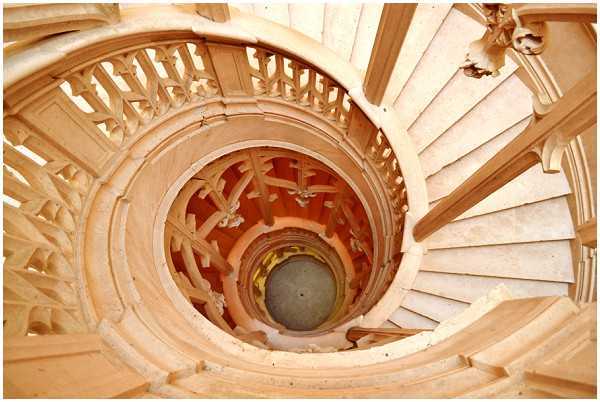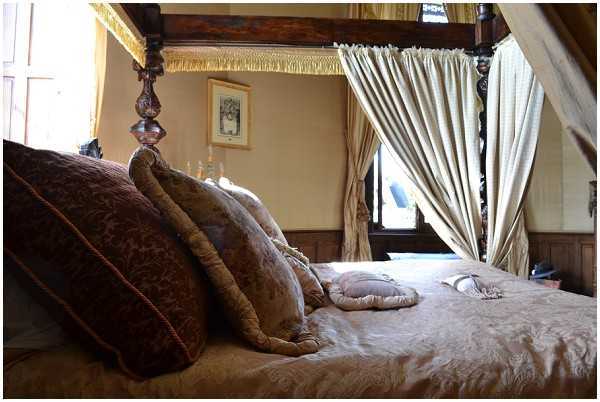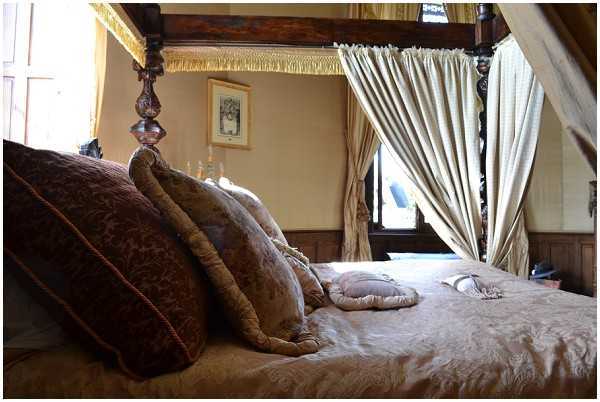 It's now time to travel to the pink city…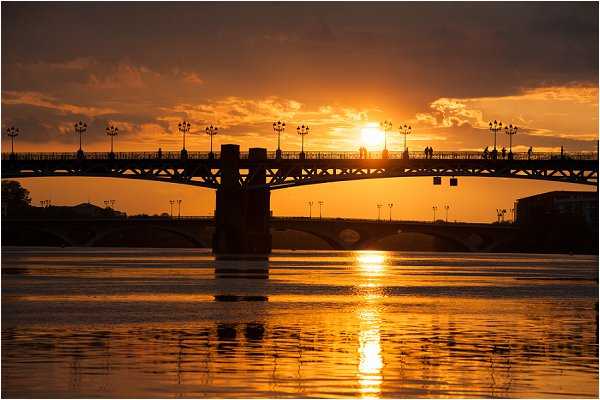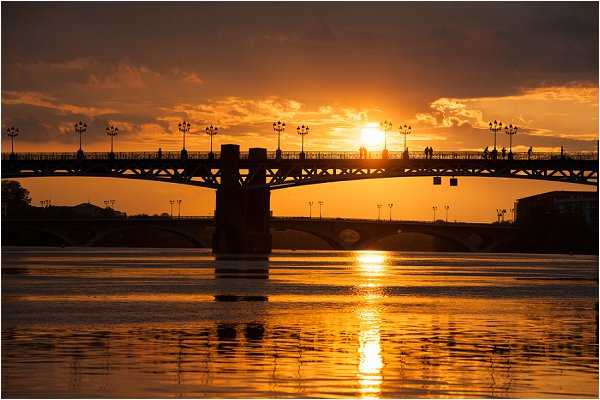 Why not spend your mini-moon in the beautiful city of Toulouse. Located in South West France about two hours drive from the mountains, Spain and both the Atlantic and Mediterranean coasts. Well connected with direct flights with all main airlines, Toulouse Blagnac airport is a short tram ride from the center as well as the main Toulouse Matabiau train station. Surrounded by amazing countryside and the Pyrenees in view to the south, the pink city (named after her beautiful architecture) Toulouse is bustling with life.
Like many European cities Toulouse has a wonderful public transport infrastructure (bus, metro, tram) and it is perfectly possible to get around on foot and city bicycle. So why not arm yourselves with a map and hop onto a bicycle together or take a wander arm in arm through the streets of the old town. You can also follow a walking tour available here on TripAdvisor or jump onto a Touristic 'train', or open top bus tour. Just don't forget to head to the Pont Neuf at the end of your day to enjoy a beautiful sunset over the river and also take in the golden sunlit Pyrenees mountains. What a perfect end to a romantic day in the pink city that would be!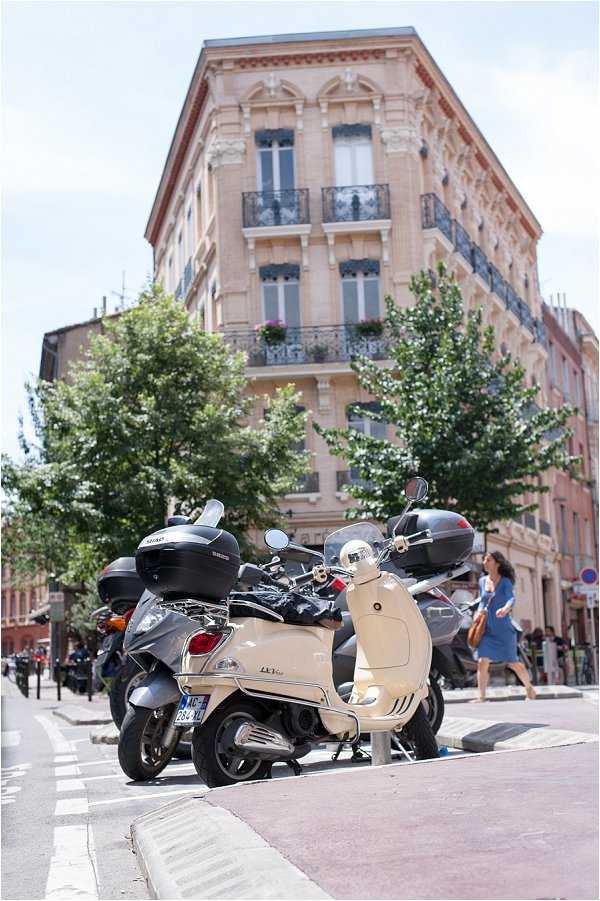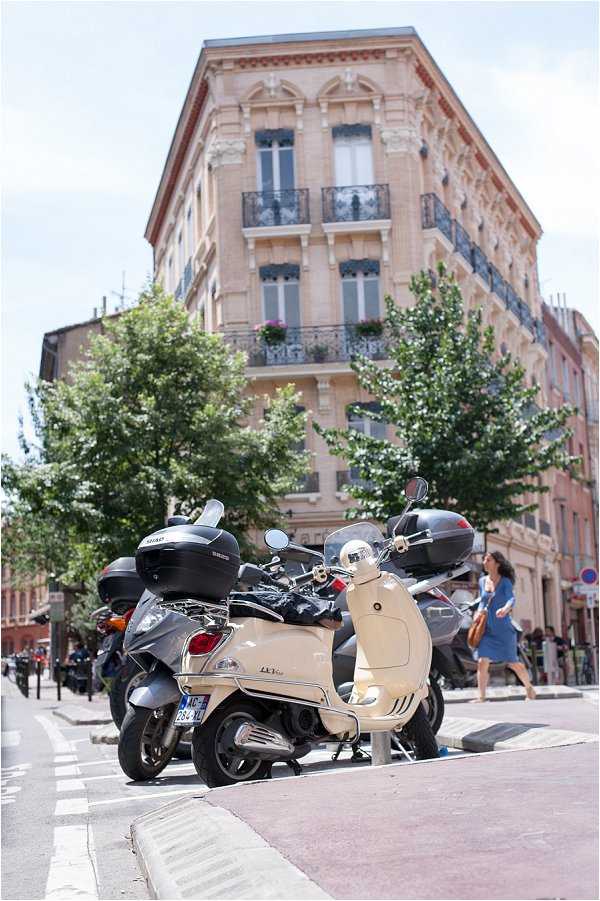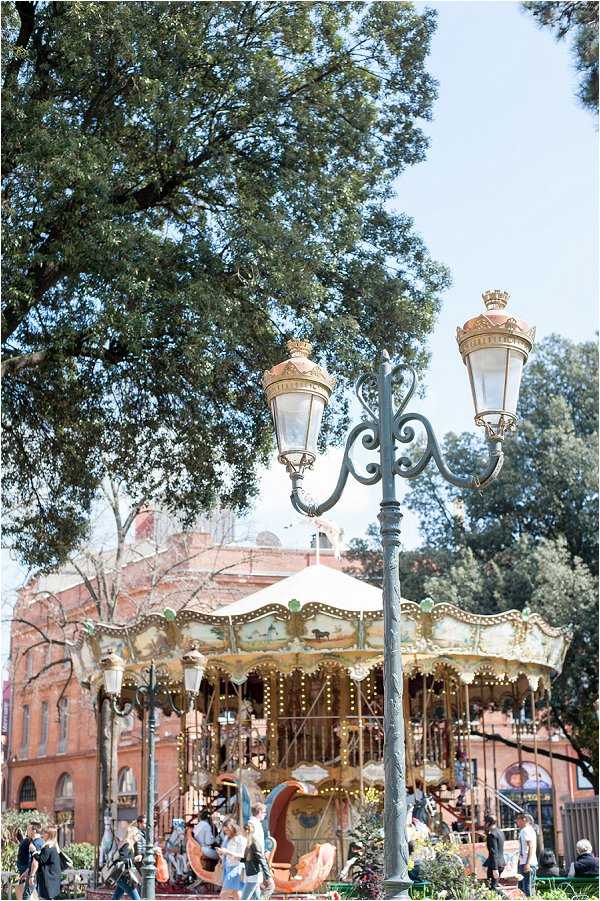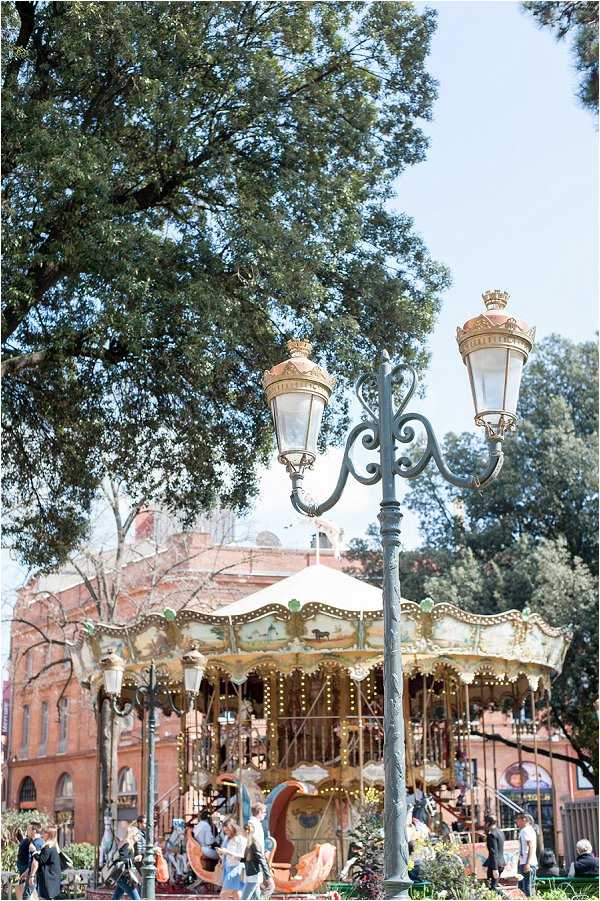 From the pink city we're now heading up into the French Alps…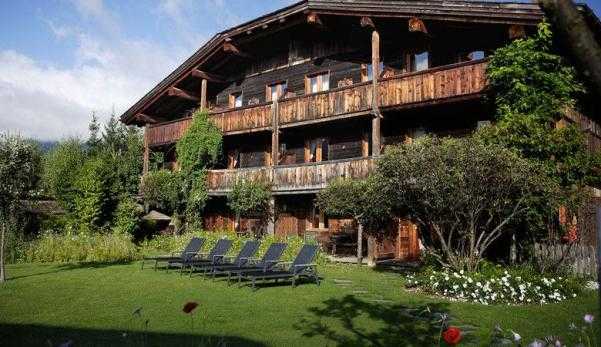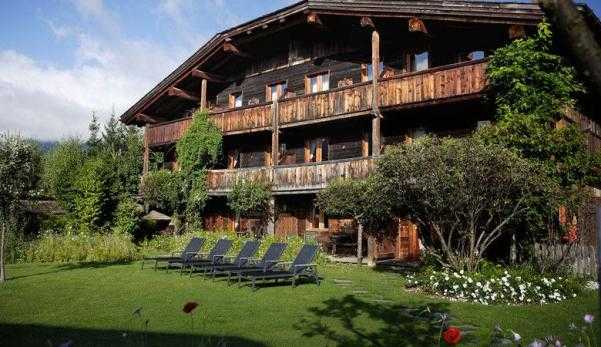 If your a couple who love to ski or a couple that loves a bit of hiking then Les Fermes de Marie in the French Alps is the mini-moon destination in France for you. Set in a 3 acre park in the heart of Megève this five-star luxury hotel was painstakingly taken apart beam by beam and put back together piece by piece to create a bespoke luxury getaway in a place that is intimate, cozy and calm.
The style is rustic chic with exposed beams, natural light and cozy furnishings and with three restaurants Les Fermes de Marie offers a number of delicious options for your culinary enjoyment. What better way can you think of than curling up in front of a roaring fire enjoying a lovely glass of wine together celebrating your love for each other all whilst surrounded by breathtaking alpine scenery.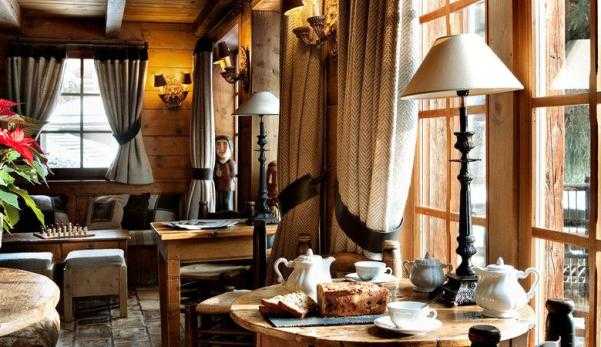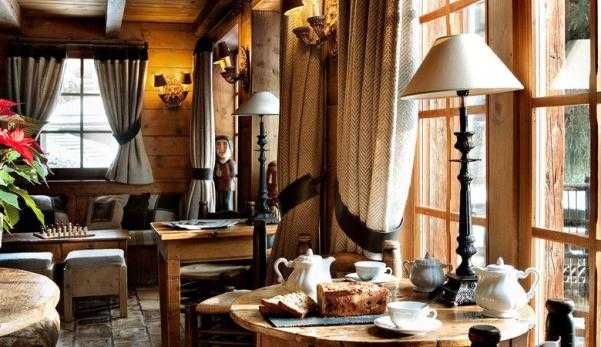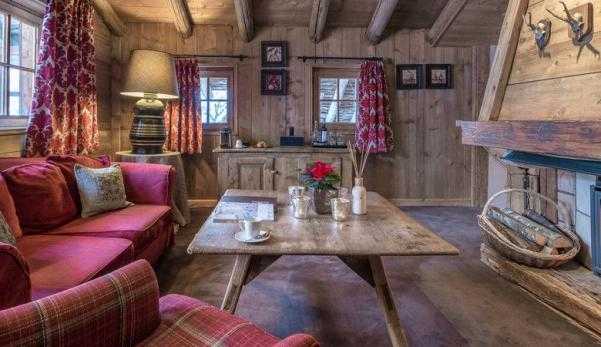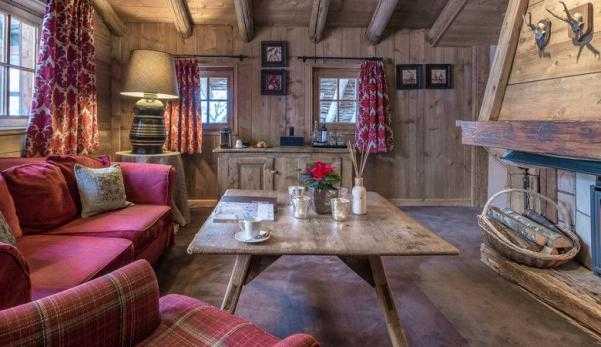 We certainly couldn't do a piece on mini-moon destinations in France without visiting the wonderful Provence region…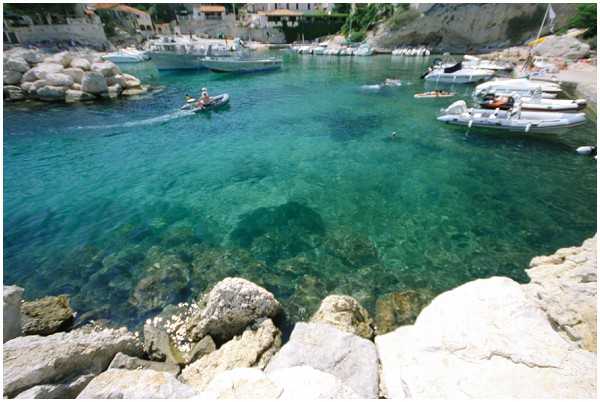 The beautiful region of Provence is thought of as quintessential France to many and with its snow-capped mountain ranges of the Alps, fabulous fields of fragrant lavender, abundance of rural vineyards and olive groves, rolling countryside that is home to historic towns and villages and beyond that, a beautiful coastline with idyllic coves and beaches boasting crystal-clear waters, there is certainly something for everyone.
With so much to see and do in the Provence region of France it is without a doubt one of the best regions of France to spend your mini-moon in. From grand romantic Chateaux to shabby chic, light stone country houses, to boutique hotels and luxurious five star hotels this area of France is not short of accommodation to suit every couples taste and budget.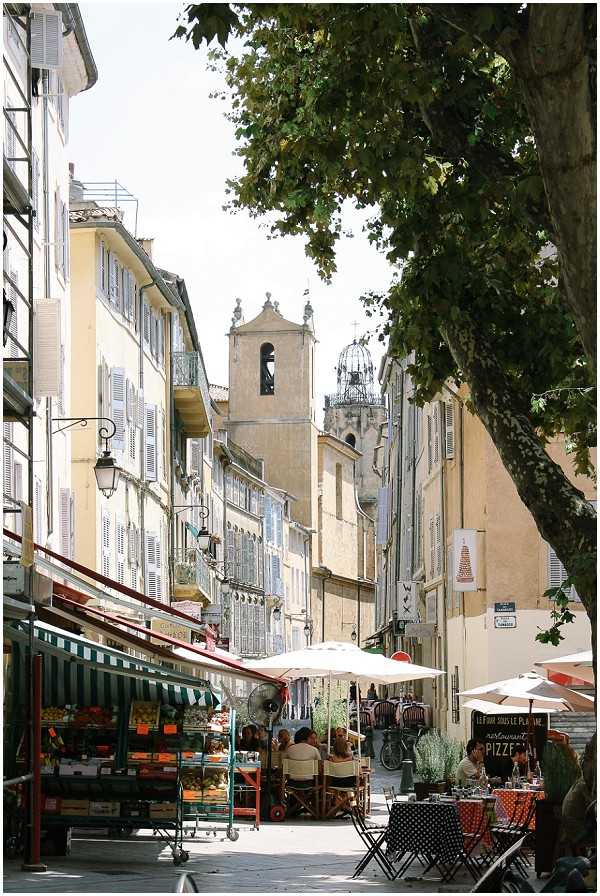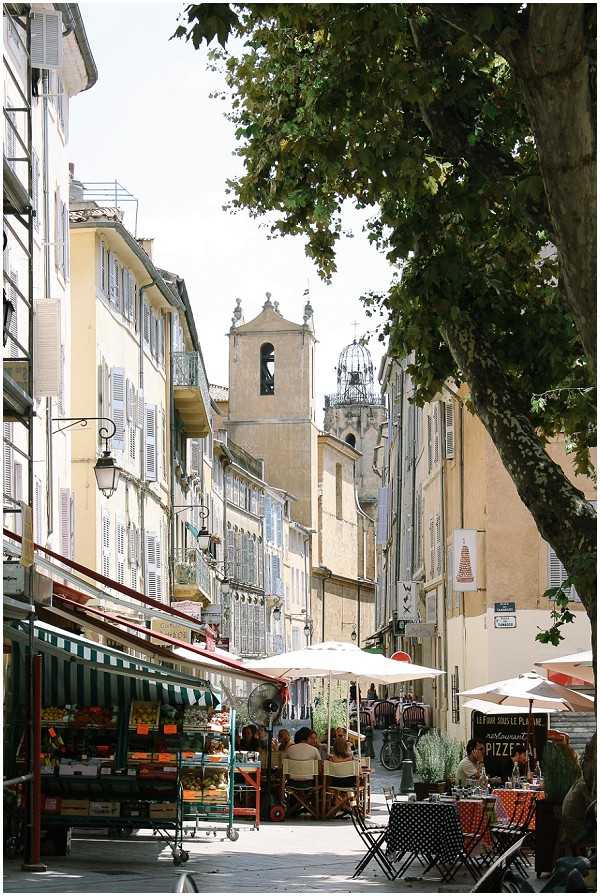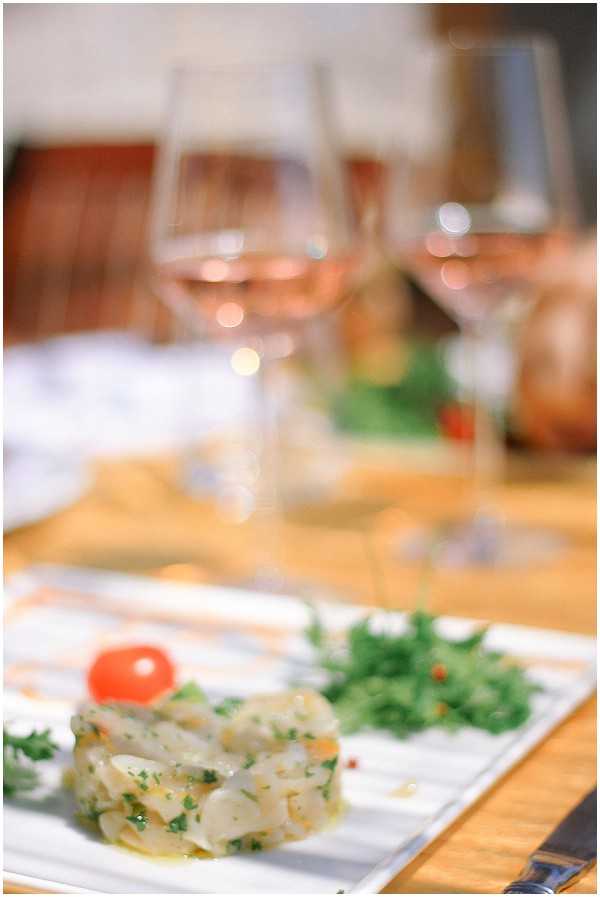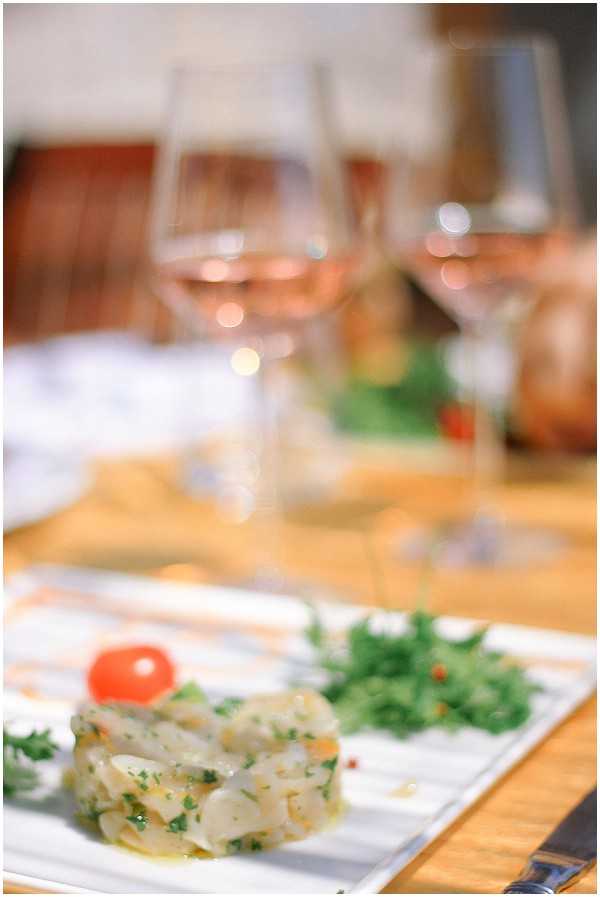 For our final stop we can't think of anywhere that screams romance more than the city of love…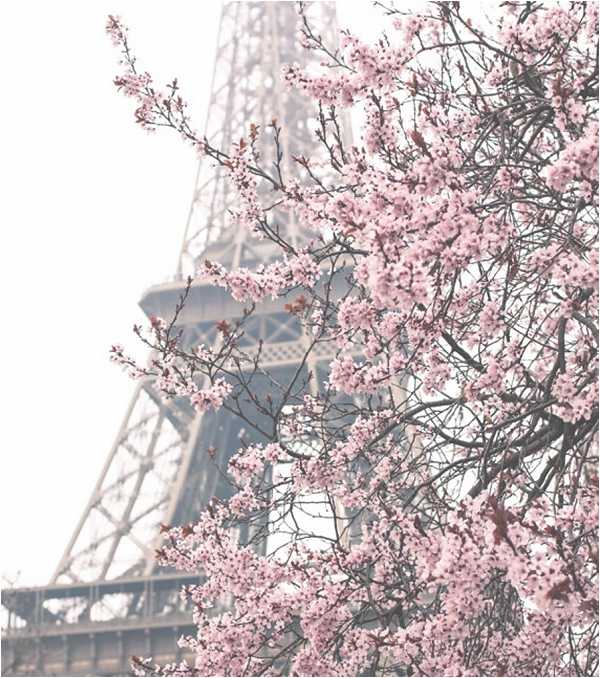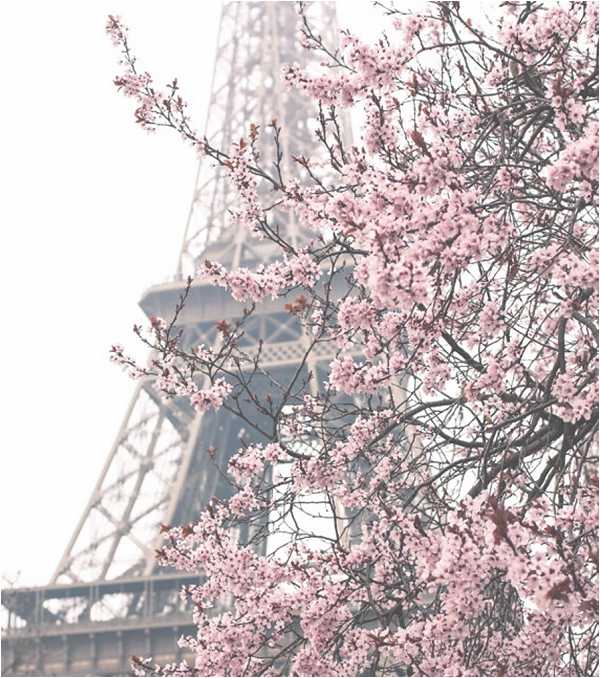 What do you think of when you think of a mini-moon or even honeymoon destination, yep, generally it's Paris and it's not hard to understand why either when you take a look at our guide to a romantic weekend in Paris.
From beautiful architecture, the fantastic cafe scene, museums and the abundance of tourist attractions there really is a wealth of entertainment, perfect for a weekend getaway that will leave you wanting more!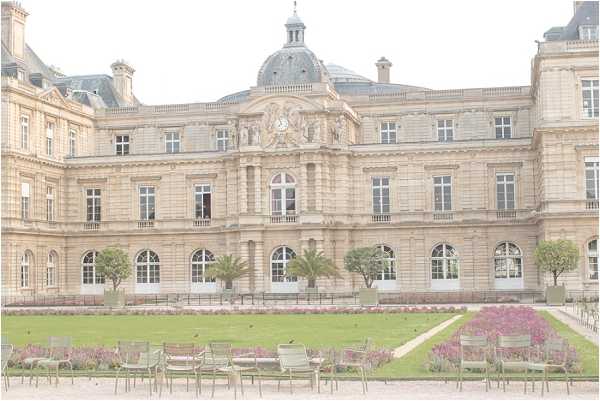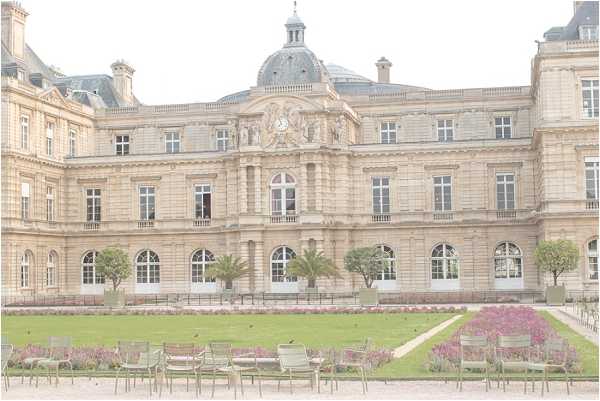 We hope you have enjoyed our little trip of mini-moon destinations in France, let us know where you're planning to visit in the comments section below…