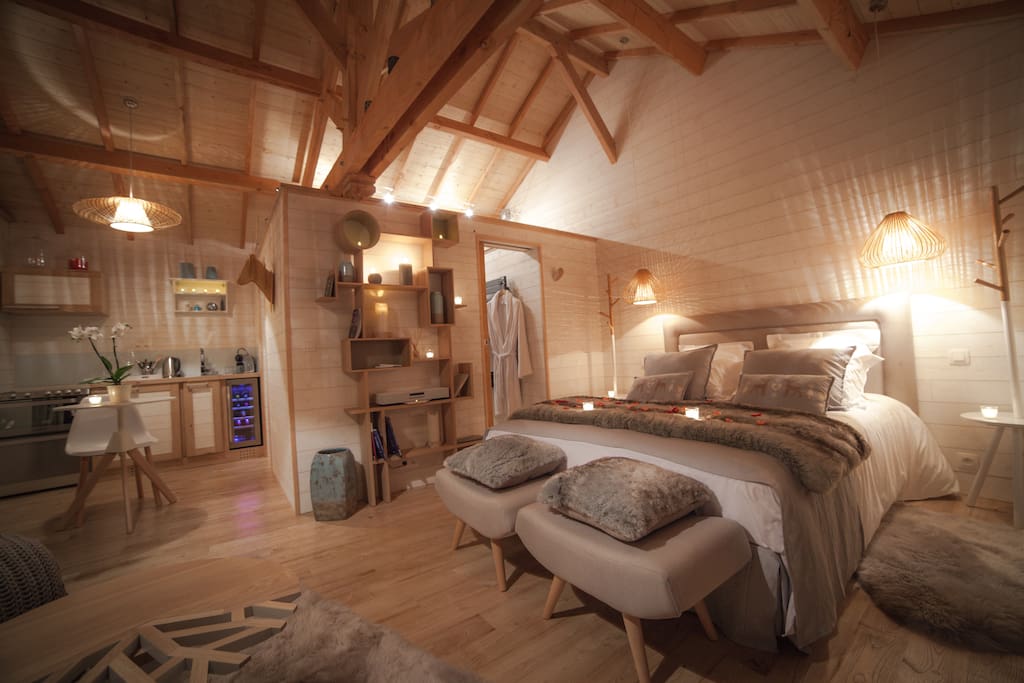 Hello French Wedding Style readers, we hope your week is going great! We have something a little different for you today on the blog…
So let's fast forward a little… You've just uttered those two special words to one another "I Do" and now it's time to celebrate your marriage together on a once in a life time trip! What better way to start your honeymoon planning than with our 10 fabulous French honeymoon Airbnb's.
We have done the searching for you and let me tell you we have some gorgeous locations for you to check out. From an Eiffel Tower view apartment to a tree top escape, there is something for everyone…
Le Bûcher is a recently renovated chalet located in the Courchevel 3 Valleys ski resort in south eastern France and it's the perfect destination for fun loving winter sports enthusiasts looking for a cosy romantic winter honeymoon. The chalet is surrounded by mountains ensuring no matter what time of year you do decide to visit you will always be greeted with magnificent views.
If your looking for something a little bit different for your honeymoon then why not escape into the forest and 'sleep with the squirrels' in this unusual tree house home. You certainly wont forget your stay here surrounded by tree tops and isolation yet with the mod cons we're all accustomed to. It's the perfect tranquil escape after all that wedding planning!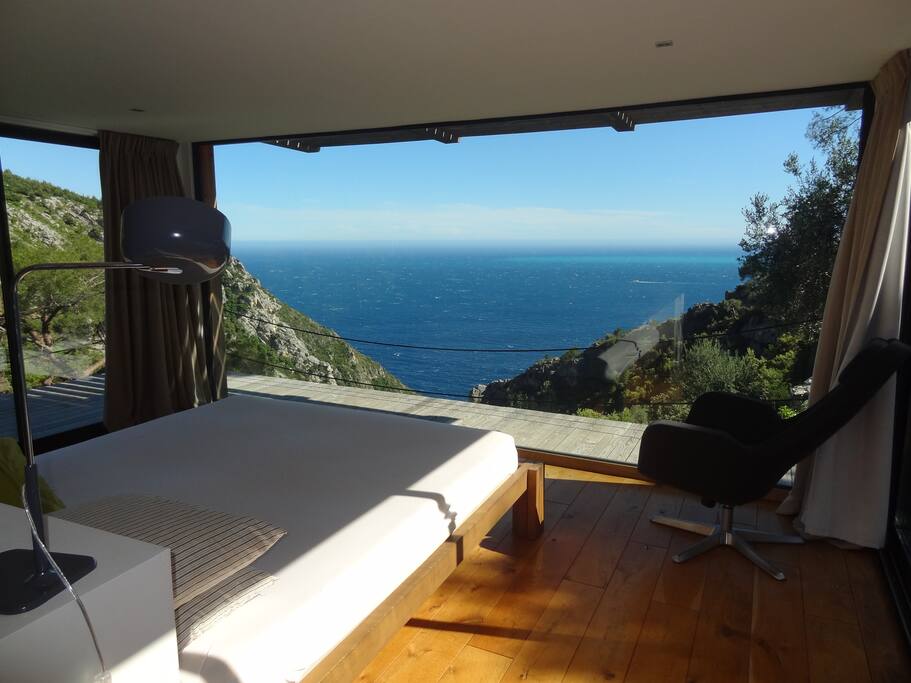 Who doesn't love the French Riviera? Exactly, we all do and this beautiful cabin in Èze looks like the perfect bolt hole on the famous French coastline. A secluded hi-spec cabin with stunning sea views from your bed, you could be forgiven for thinking your on a luxury yacht in St Tropez or Monaco. If your looking for a honeymoon in this amazing part of France but want times of relaxation and privacy you can't go wrong choosing Les Cabanes d'Èze. In fact we're booking in now.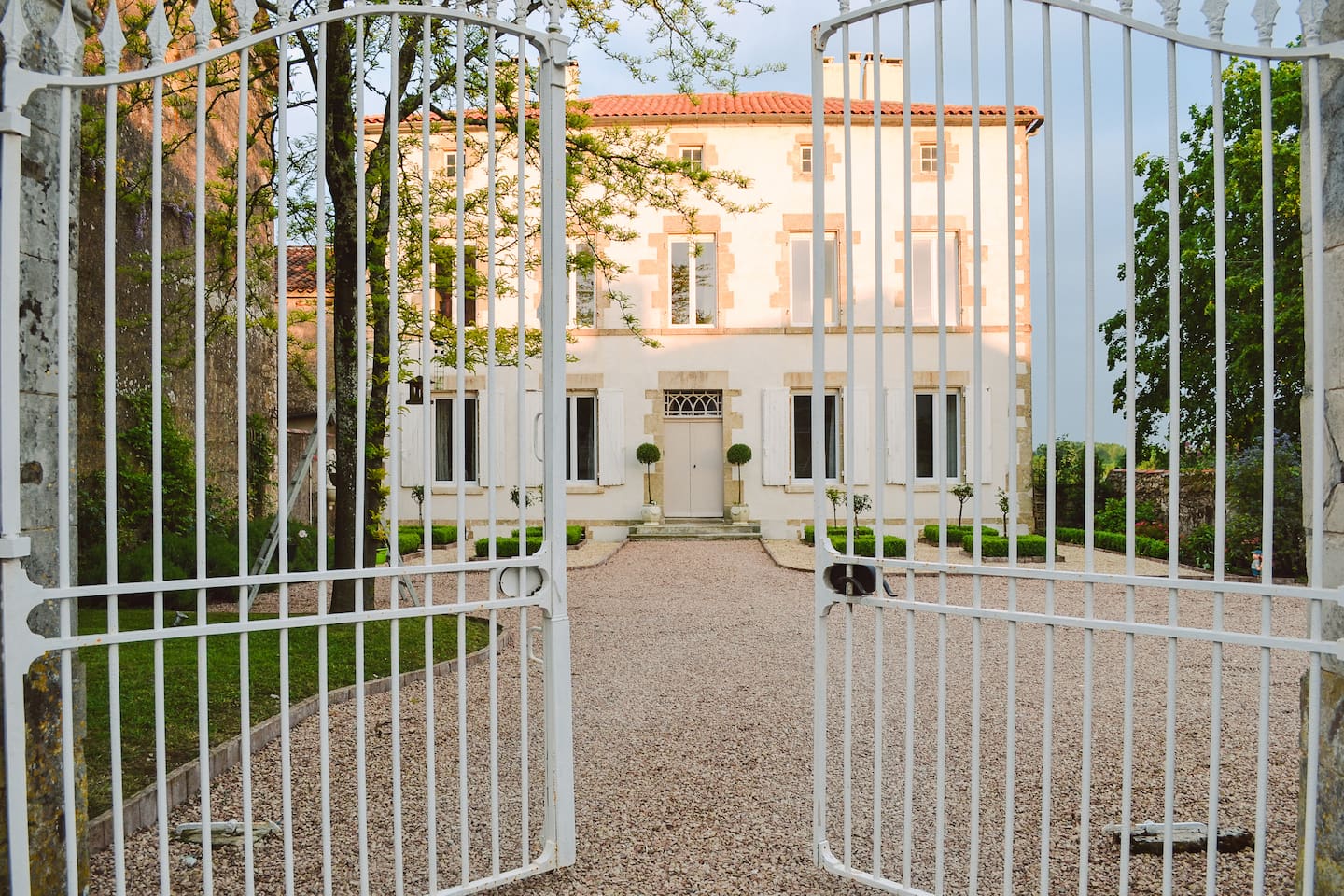 How about a French chic honeymoon in this French manor house in south western France that has been lovingly restored. Set in the beautiful Vendée countryside the manor house has a pretty courtyard and walled in gardens and is the perfect location to relax whilst also being just a short drive from the world famous Puy Du Fou and fabulous beaches.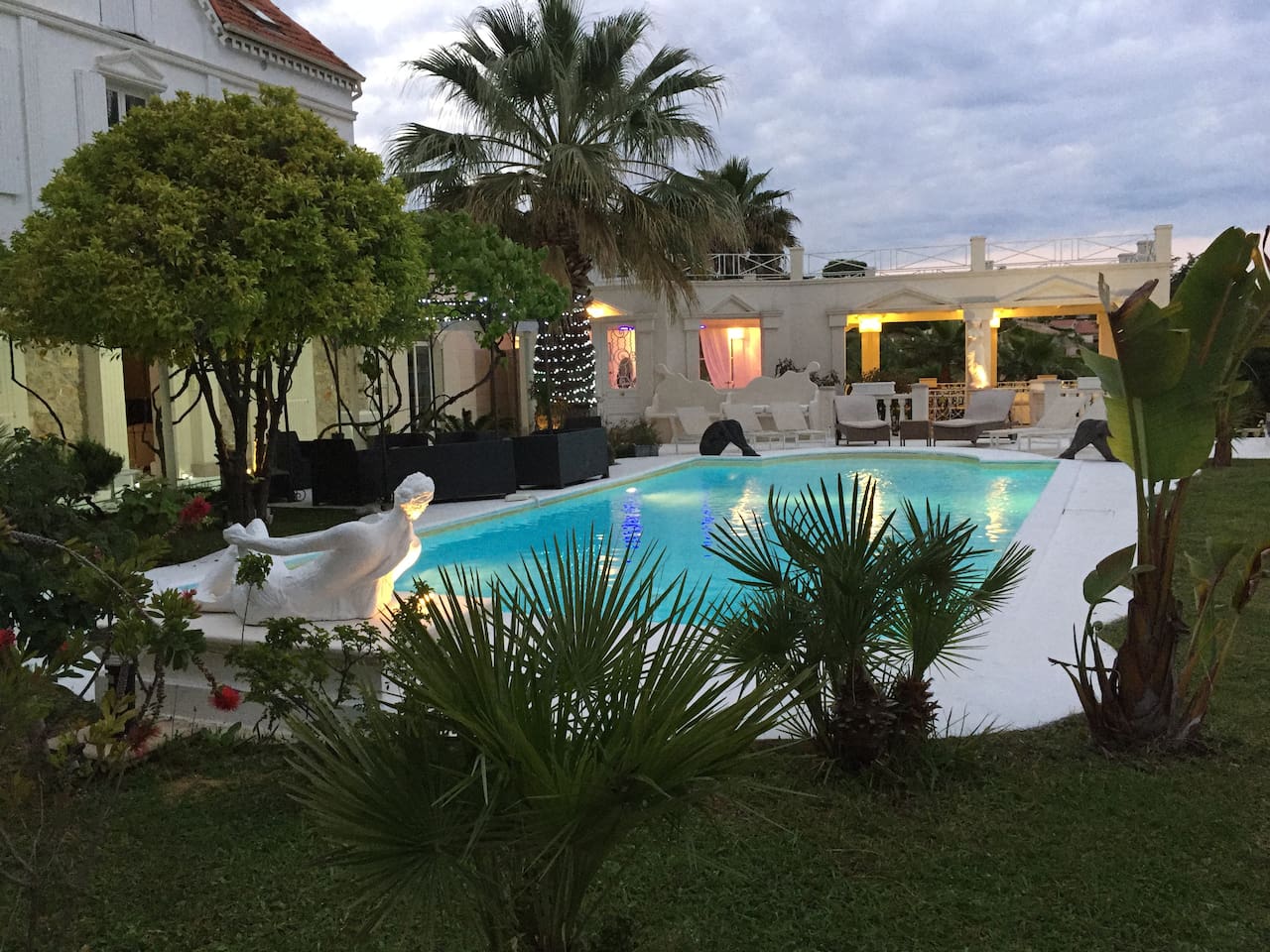 Your honeymoon is such a special time for you both however we know that there are some of you reading this that have already thought about taking family with you to almost extend the celebration of your marriage, after all sometimes one day just isn't enough. If that's the case for you don't worry French Wedding Style has hooked you up. This amazing villa in Cannes has everything you could need, from a stunning swimming pool to it's own gym, pool room and private grounds you can relax, laugh and celebrate to your hearts content!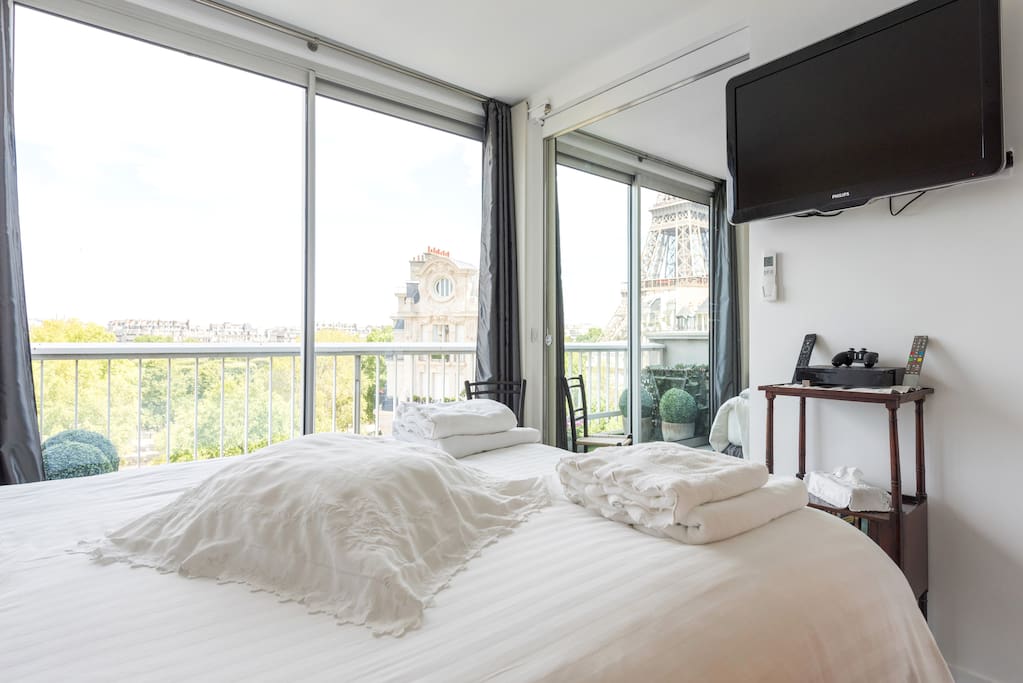 Paris, the city of love, how can you not think about your honeymoon and not have Paris pop into your head. Fortunately FWS are here to save you trawling the internet for the perfect place in Paris. This luxurious apartment in the 7th arrondissement of Paris puts you almost within touching distance of the Eiffel Tower. Enjoy all that Paris has to offer or simply crack open a bottle of champagne on the terrace and watch the lights of the Eiffel Tower dance in the evening before retiring to bed to continue starring in awe of that magnificent view.
Escape to the Aix countryside in the south of France in this stunning modern villa. Just imagine you and your one and only soaking up the glorious Riviera sun next to the superb infinity pool, doesn't it just sound heavenly! This luxurious modern villa can cater to all your needs and is also ideally located to discover all the wonders that Provence has to offer.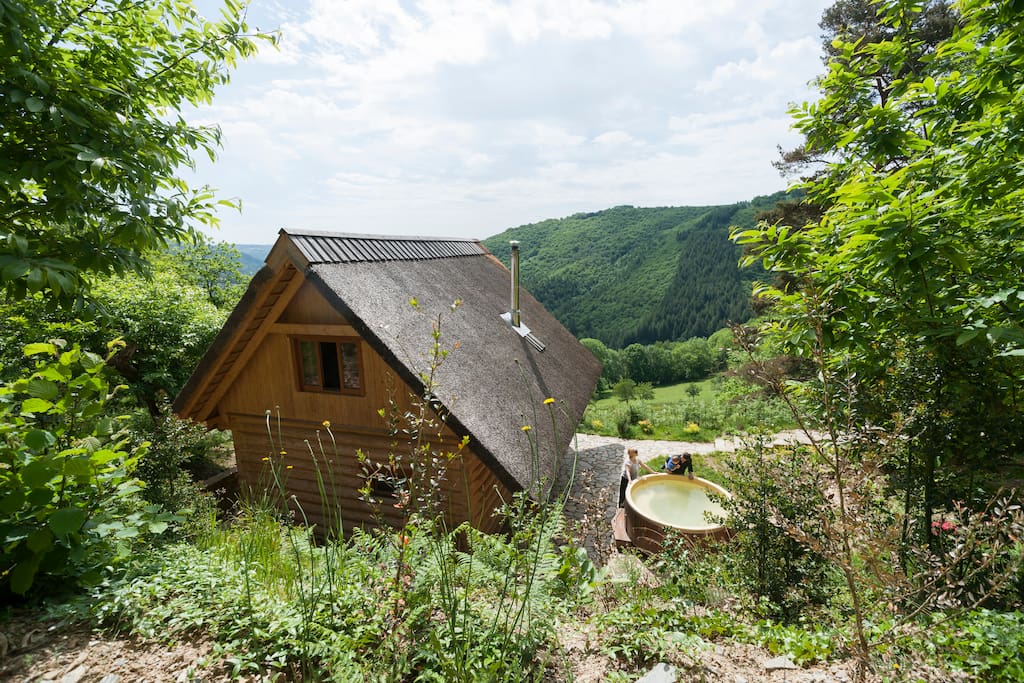 If your looking to get away from it all and enjoy yourselves and nature at it's finest then this log house set in the middle of the woods in Auvergne with spectacular views is the perfect escape. With it's own private spa and pool you can completely unwind in absolute peace and tranquility.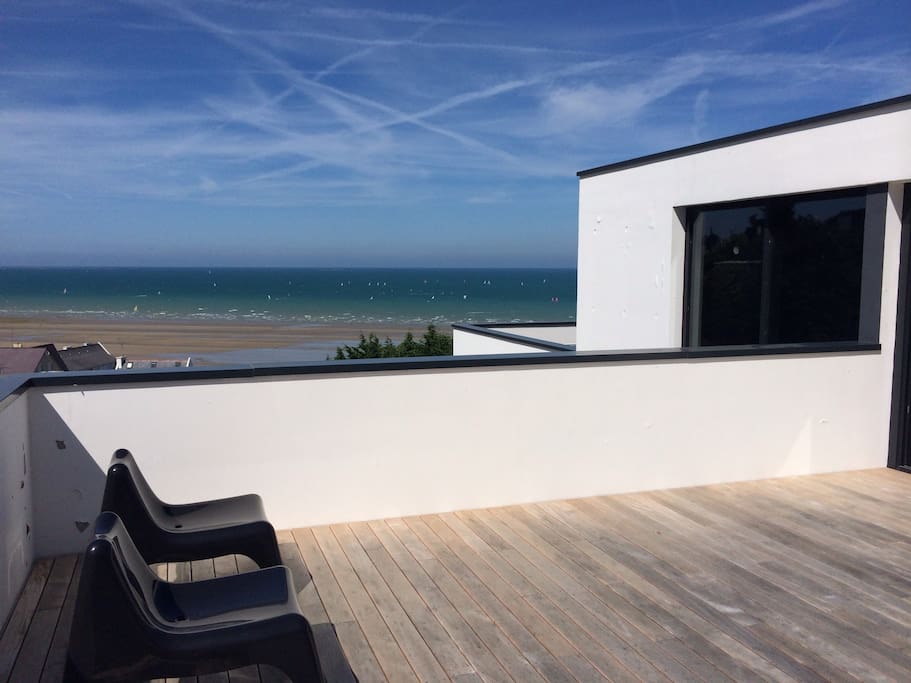 Are you look for the beach life for your honeymoon then head to this spacious villa set over three levels and holiday in style with a gorgeous sea view!! Could you get any closer to the Brittany coastline than this? At just a 300m walk its perfect for morning strolls or evening sunsets.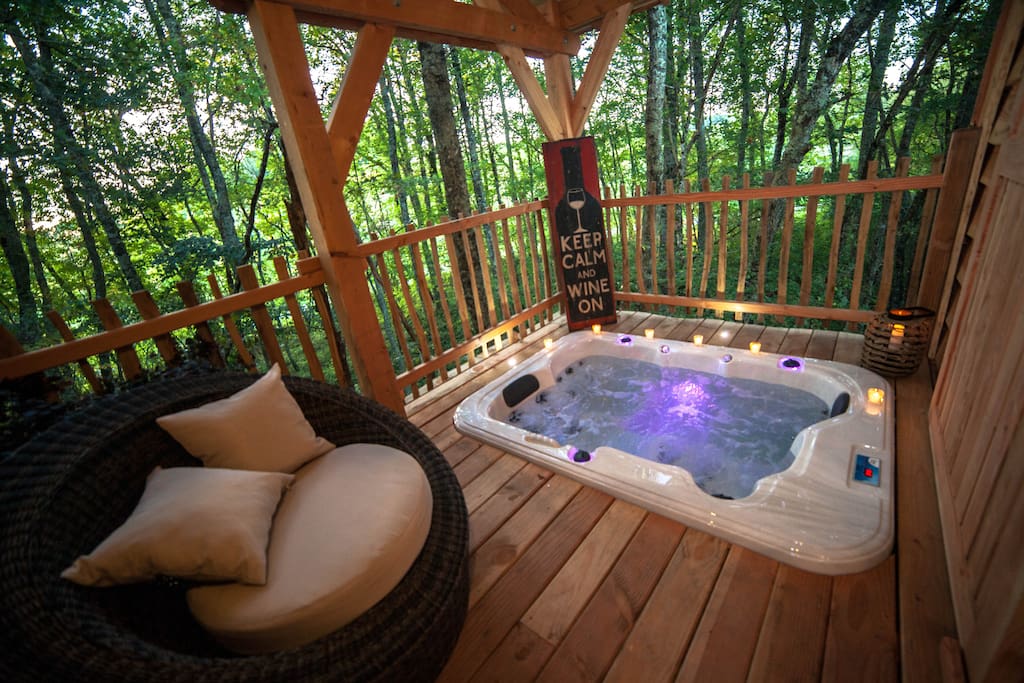 Perched up in the trees complete with it's very own hot tub you can enjoy a romantic honeymoon in the forest in one of France's famous wine producing regions. This is not your average treehouse, this luxurious treehouse has all the comforts you would expect of a boutique hotel the only difference is your 5m up in the air!
We hope you enjoyed our 10 fabulous French honeymoon Airbnbs, happy honeymoon planning!
Save