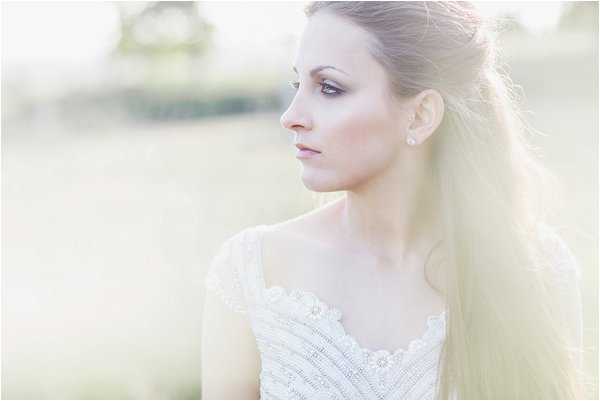 It is a delight to brighten up hump day by welcoming TV, photographic and bridal makeup artist Mel Kinsman to French Wedding Style to share timeless bridal makeup looks for destination weddings and destination brides, that are going to look beautiful in your wedding images for years to come. Mel is based in the UK and works throughout Europe and has years of experience creating timeless looks for celebrities, brides and tv work and it is our pleasure to welcome her to the blog:
Timeless Bridal Makeup Looks for Destination Weddings
I'm often asked what looks I would suggest for clients choosing to get married abroad.  It's quite a loaded question.  A bit like the proverbial length of string!
Usually, if I will be involved in doing the makeup for my bride, I will firstly discuss their regular makeup style and then ask if they had other ideas to take it up to a level that they had always dreamed of having but never been able to do themselves.  We take into consideration their colour palette with flowers, their bridesmaids' dresses, the venue and even the time of year.
However, more often than not, if I am being employed to do their makeup, then we will have done a trial at home in the UK.  Even on a sunny day, the light will not resemble that of their destination, so we take this into consideration and unless it will be a winter wedding in somewhere just across the English Channel, most of the time, it'll involve daylight colour intensity far denser than you get here in the UK.  For that reason, I have compiled a little selection of different looks that can be used as a guide to either use and influence a makeup or to adapt to your usual makeup application.
Glowing Golds
As I mentioned before, the light in some destinations is phenomenal.  Using colours that are further enhanced by the light, such as golds in every form (bronze, rose, antique and silver golds), can really help with creating impact.  These tones can usually be applied on their own or with a smudge of  bronze kohl pencil, coupled with glowing highlighted skin and either a beautiful nude, a golden peachy gloss or a stunning classic red lip.  If preferred, a stunning winged liner and lashes would also be amazing.
Image by Cristina Rossi
Soft smokes
The second look to suggest is a super, soft smokey eye which can look amazing with dewy skin. I prefer warm smokes to harsh charcoal's and blacks.  Black or dark brown kohl pencil on the eye's waterline does look amazing, to finish it off.  Keeping the colour lower down either just on the lid or just into the sockets stops it looking too heavy and if using a nude or soft lip colour with this look, a little pop of peachy or pink blush can keep it a bit more bridal.
No makeup makeup
We've all heard of this one, but it's not always achieved because its' so easy to veer into several territories.  Either you feel that you want to tweak it to something that you are used to doing on a daily basis, thereby negating the illusion of no makeup, or, if you are not used to wearing any makeup, then applying it to a level of making this look flawless, might prove to be a bit scary and can render the makeup virgin falling into her 'safe' zone and just not moving forward with it.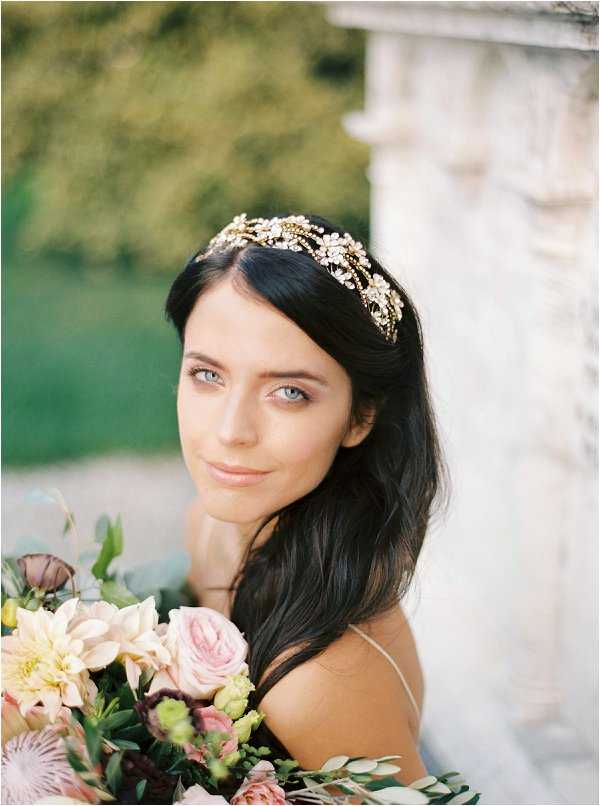 Image by Celine Chhuon Photography
Basically the principles are to use makeup to just enhance, but with this look, I like to take each element a little bit further.  So, for instance, I use nude skin tone shadows with different depths of colour to play with lids and socket areas of the eye, soft nude shimmers to highlight high areas of the face such as brow and cheekbones, impeccable brows and lashes (extensions can work well) are a must and if using eyeliner along the tops of the lashes, then the finest of lines (a hair's breadth) and NEVER in black. Brown or subtle plum looks best.  Nude or natural rose lips and a flush of colour on the cheeks will finish this look.
If your wedding colours are particularly floral, but you like the idea of this style of makeup, then pick up floral tones by adding more pink or peach to the lips, cheeks and even eye shadow.
Mel Kinsman is a freelance bridal make up artist with vast experience in the film, TV and photographic industry. With a holiday home in Provence, destination weddings in Europe are second nature. For more information visit: www.melkinsman.com
Top Image credit Cristina Rossi Photography