Happy Fri-yay lovely readers! We hope that you've had a fantastic week, and have a super weekend planned? Today on the blog we're rounding off the week with this superbly crafted tattooed wedding inspiration shoot, planned by the talented Stephanie Gay from Mon Jour Parfait.
Stephanie created a team that could bring about her vision for an autumnal inspired styled shoot, that broke a few of the traditional rules. The team included photographer Sebastien Bourdet, who helped bring about the vision.  So, let's pass you over to Stephanie to guide us through this stunning autumnal tattooed wedding inspiration shoot…
Mine and Sebastien's universes and our desires led us to carry out a shooting of autumn/rock inspiration. We wanted a true couple (Nancy and Jean-François) for more realism.
We made the choice of an autumn wedding to remain in the current trend. We wanted a tattooed couple because we love tattoos and people who break the rules. We especially wanted to highlight an intimate engagement session in an atypical place: a botanical garden. We fell in love with this place full of plants and greenery.
We surrounded ourselves with vendors of quality wanting same as us to dissociate themselves and leave the beaten paths.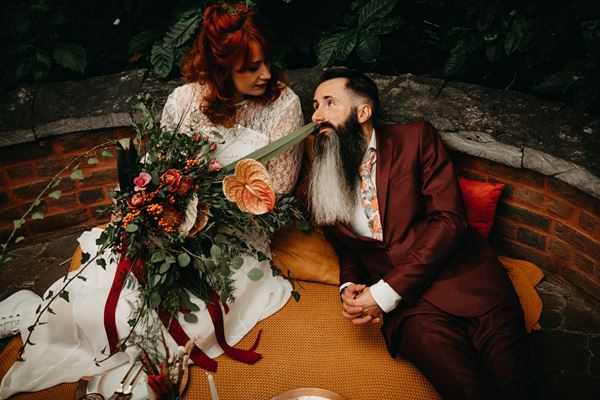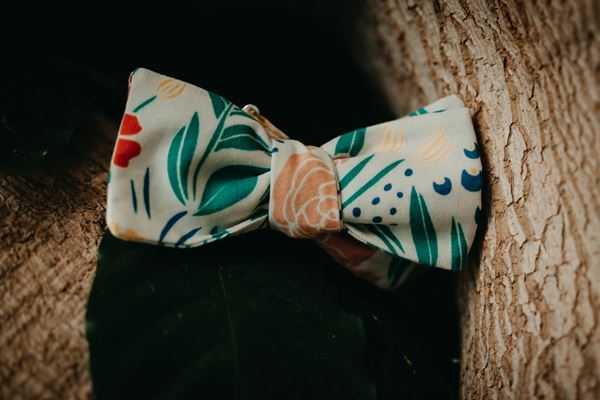 We love the colours and flowery patterns of our accessories in line with the garden.
We wanted to propose a decoration simple and refined at the image of our couple with autumn tones. Therefore the wedding dress and the wedding suit are quite simple too. We wanted to focus on our couple.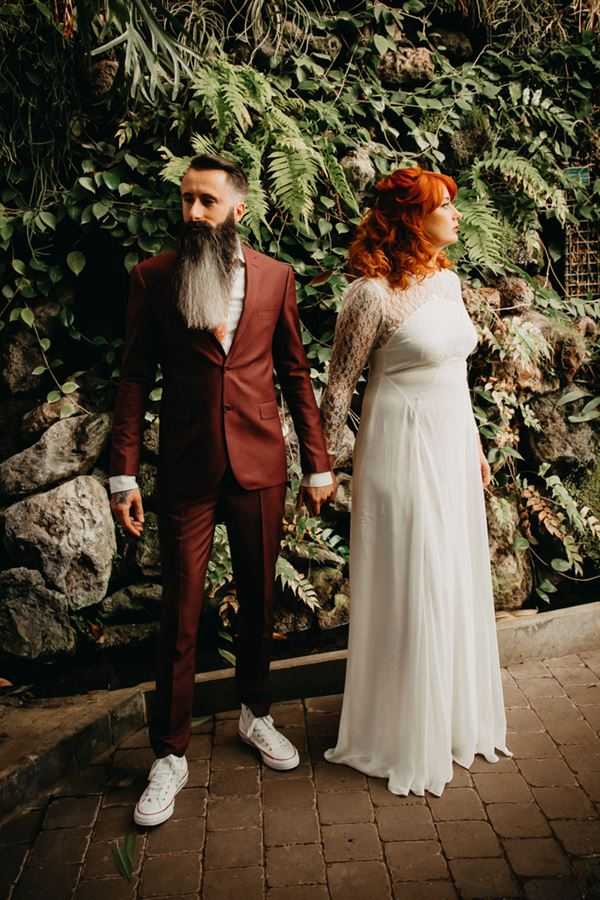 One of the reasons that led us to complete this shoot, was to show that we can get out of the ranks, be oneself and remain beautiful.
We wanted to walk the line between sophisticated and offbeat with this shoot.
We also think that we are changing things a bit with our autumn theme and our atypical couple.
Vendor Details:
Planner: Mon Jour Parfait | Photographer: Sebastien BOURDET | Hair: Eli Coiff | Make Up: Les Joues roses by Candice Maquilleuse | Accessories: IKONIZABOY | Accessories By Mau