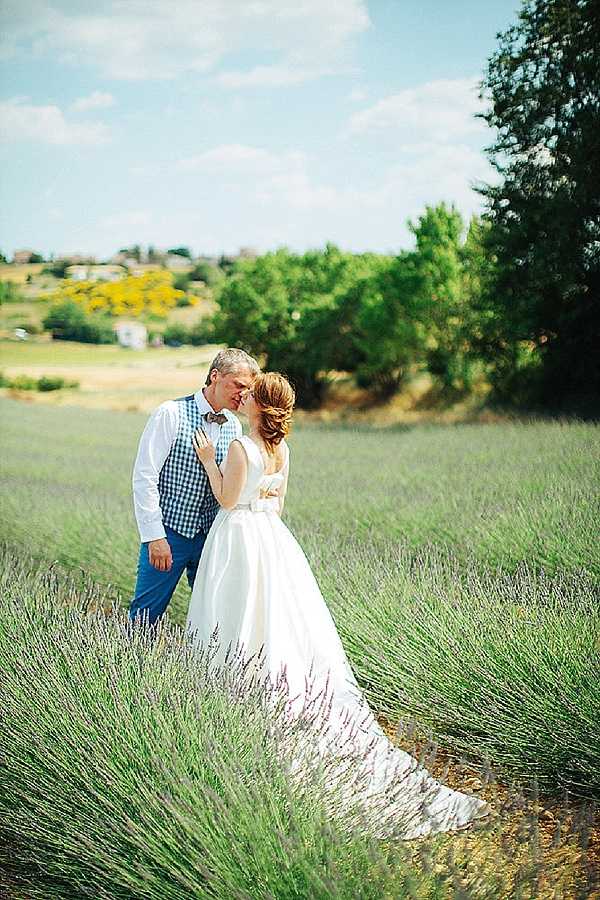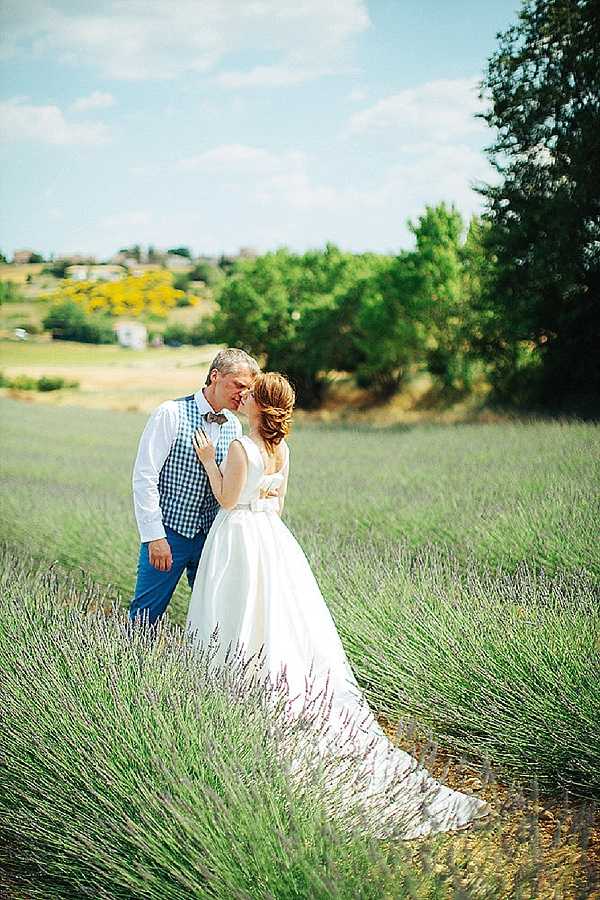 Happy Tuesday lovelies, I hope you are having a great start to the week! Do you fancy a bit of Provencal sunshine? Then spend a moment reading about this super sweet and rustic Provencal wedding.
Have you ever visited Provence in South East France? It's such a stunning location for a wedding. Not only is the weather amazing but it is also bordered by the Mediterranean Sea and has breathtaking scenery including its very famous lavender fields.
My first trip to Provence was back in May 2015, it didn't take me long to fall head over heels in love with this wonderful region. We were a little early in the season for the lavender fields but I have heard they are just beautiful as you'll see in our wedding today. Our stunning bride wore a Rosa Clara wedding gown which suits her perfectly, finished off with a pair of Jimmy Choos.
Provence with its wonderful climate is the perfect destination for an outdoor affair. I absolutely love Marina and Andrei's outdoor reception, perfectly designed by FWS vendor D'amour et de déco, it's just dreamy!
I'll now pass you over to wedding planner and FWS vendor Laura Dova who will be walking us through today's wedding…
"Marina and Andrei are a sweet Latvian couple, he's a businessman always working and flying around the world – but such a fun guy, always joking and making fun of everything which of course annoys Marina a lot – but in the end he's so funny that she always ends up laughing too."
"Marina has the sweetest and prettiest personality (and the prettiest face too – don't get me started about her hair; it looks fantastic and it's her natural color!). She is in love with Japan and during the wedding planning she left Latvia for two or three months to learn Japanese and Japanese calligraphy (that's why she was wearing a pair of Japanese sandals during the 'getting ready time')."
Marina looks so elegant in her Rosa Clara gown with her golden soft curls. It's such an iconic style of dress, very Audrey Hepburn and perfectly compliments their elegant Provence wedding!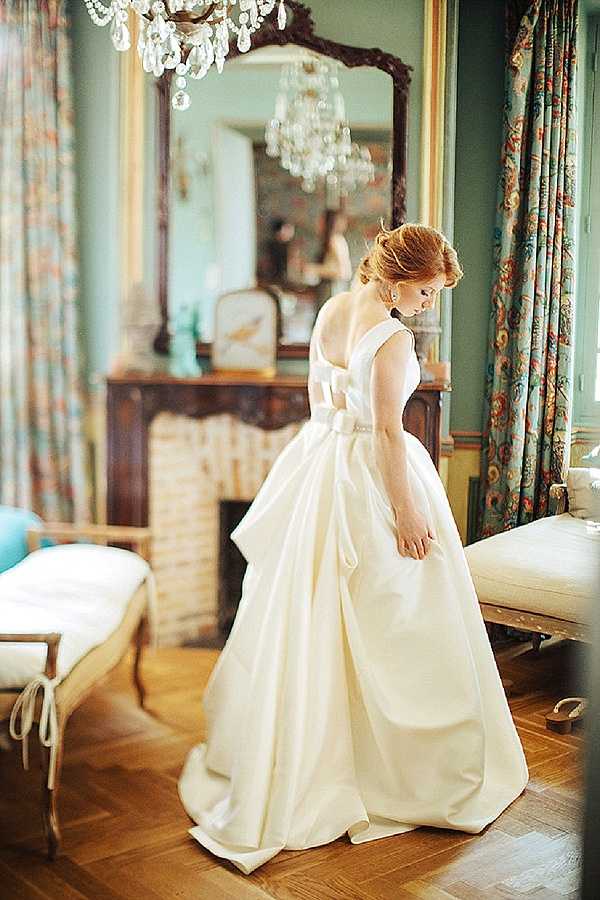 "The idea was really to get the Provencal feeling, to show their guests (some of them had never visited Provence before) what Provence looks like in a short amount of time. So we went for a white/blush peonies and olive tree branches theme – keeping it simple but still so sophisticated."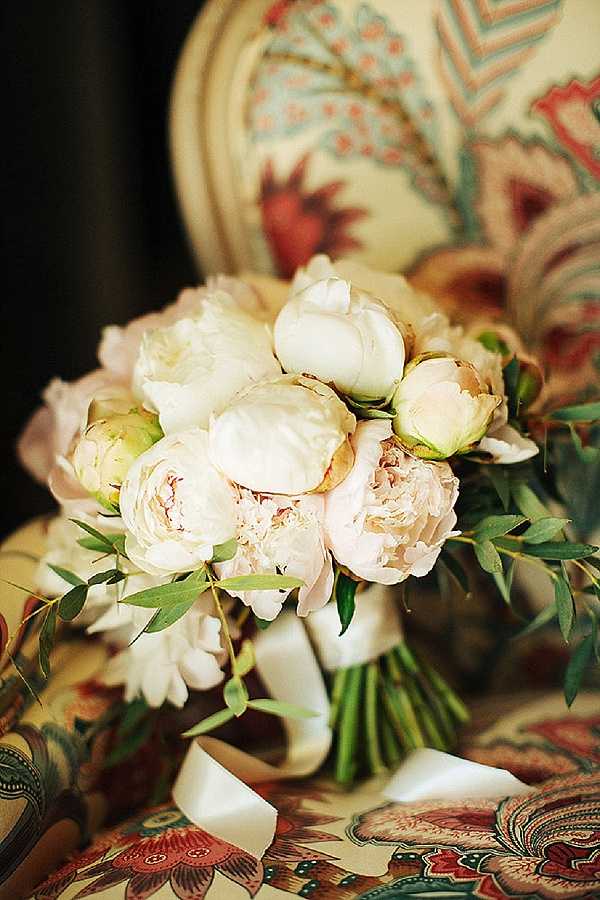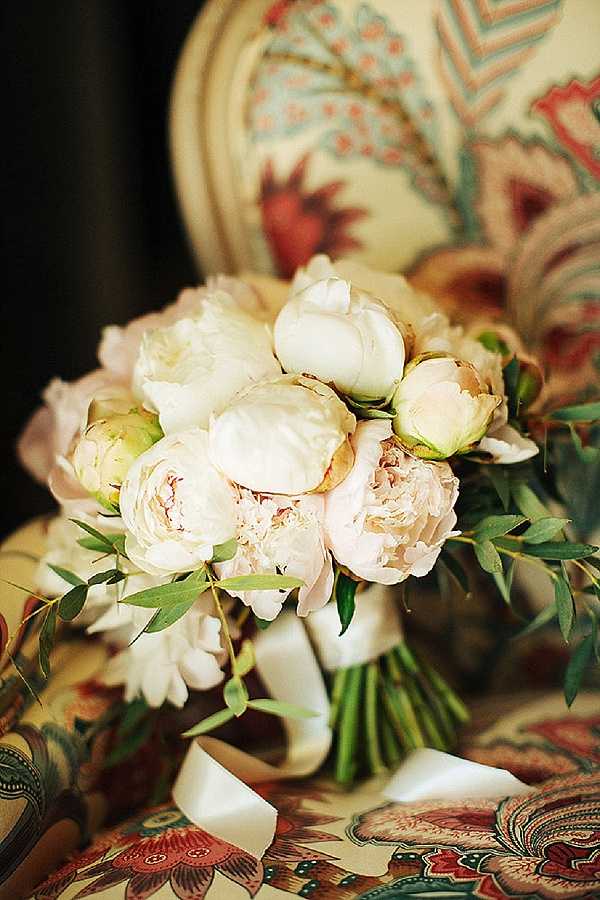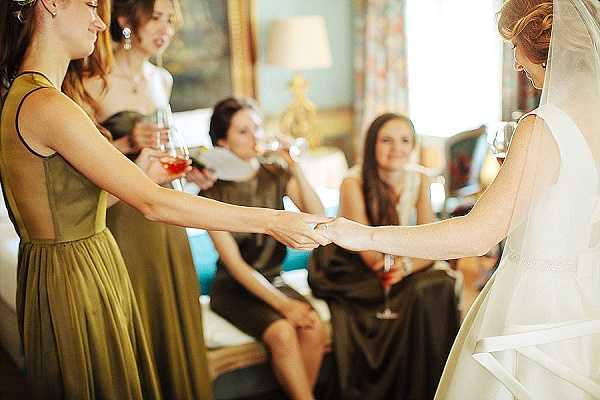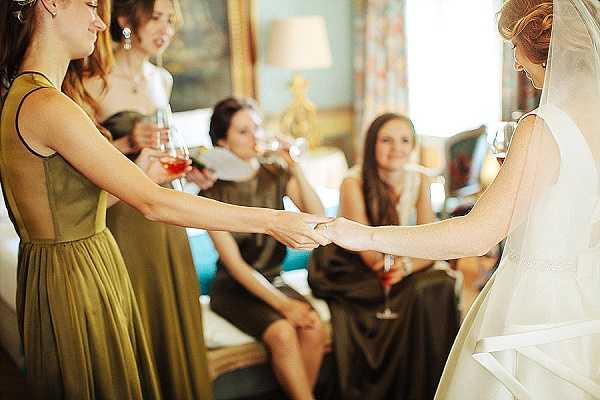 Marina and Andrei's wedding stationery created by the very talented Manilla LV, compliments their sophisticated blush peonies and olive tree branches theme. Their set includes a stunning fan, perfect for their guests to cool down with in the 38° heat.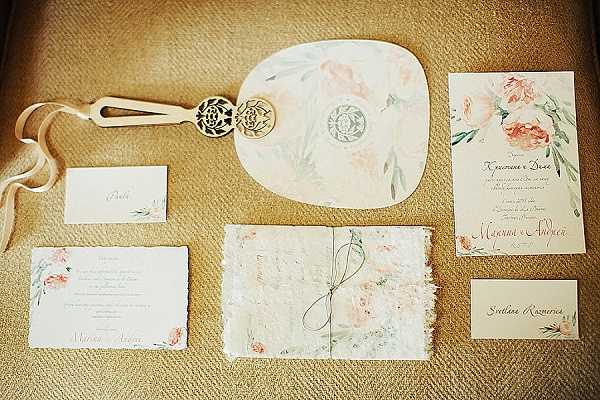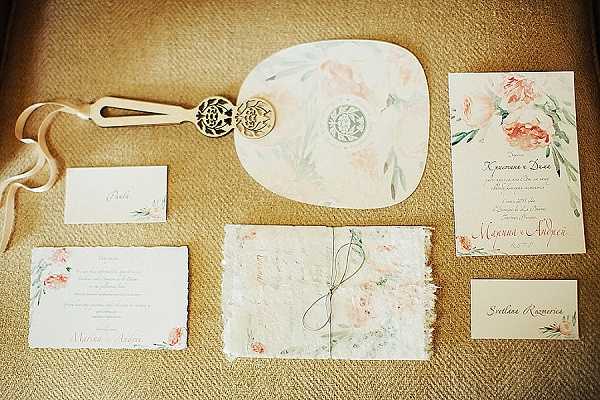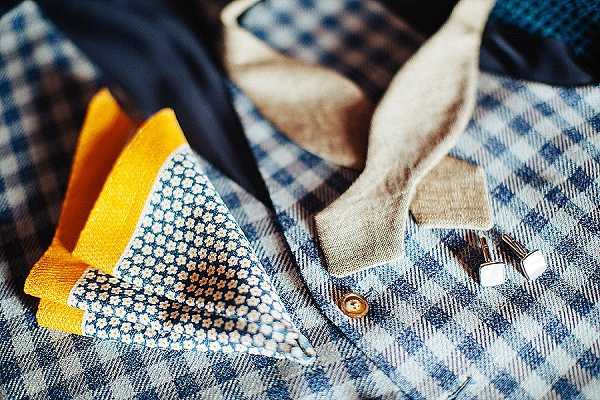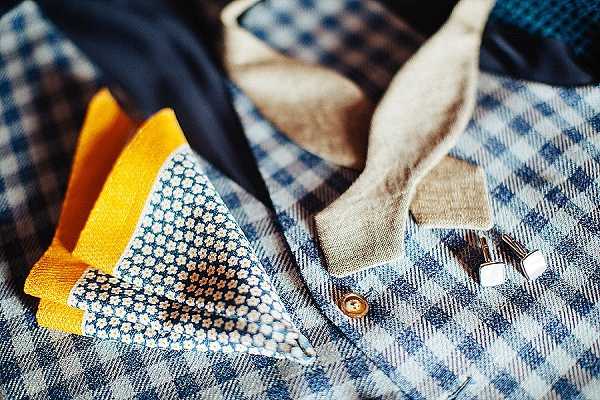 "The day started with the outdoor ceremony facing the hills and amazing grounds that were once property of the Royalties of Monaco – The Grimaldi family – and we certainly understand why."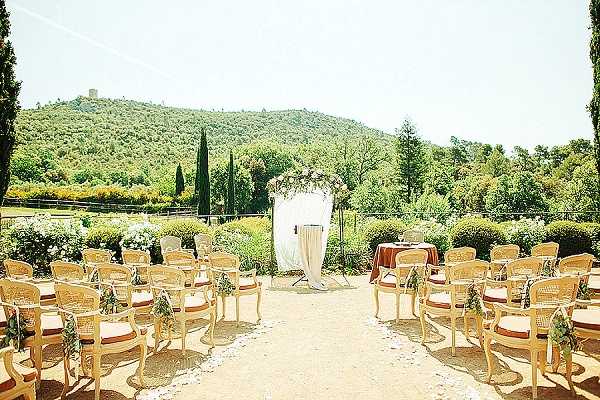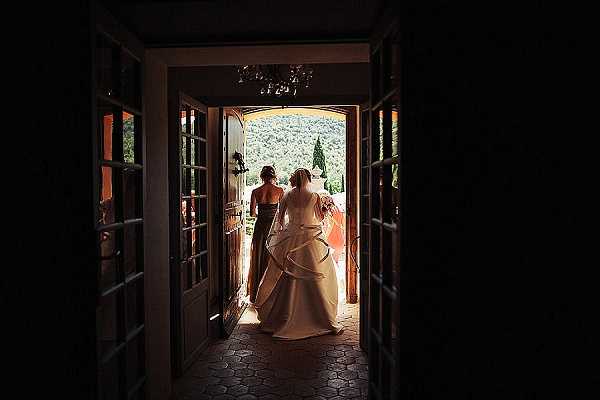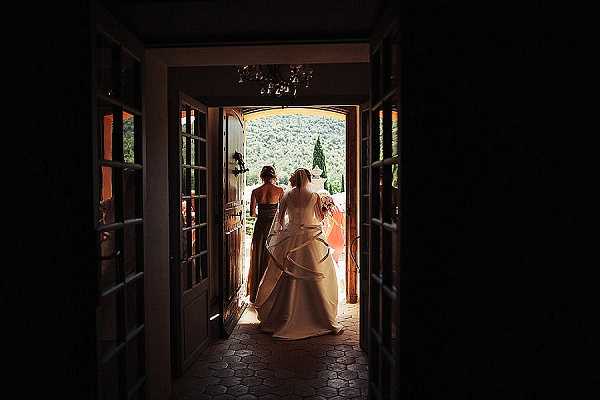 Marina and Andrei hired celebrant Peter Madan to perform their ceremony.
"Peter Madan is just wonderful at what he does and made everybody cry – even the groom (I did cry too)!"
"After that they had a small lunch and then off to a lavender factory to take some of the most superb pictures with the bride and her bridesmaids in the olive tree fields. In fact they choose the olive color for their dresses which is unusual but actually came out fantastically well for the Provençal landscape."
"When they came back a lovely table setting under the stars was ready for them to have their dinner. The weather in the evening was just perfect, did I mention that we went up to 38 degrees during the day? 2015 has been the sunniest year!"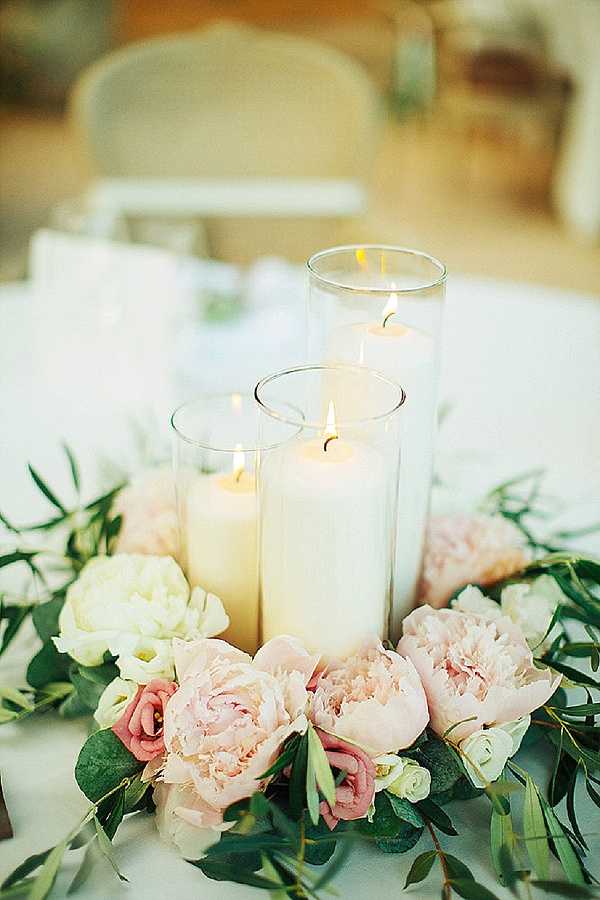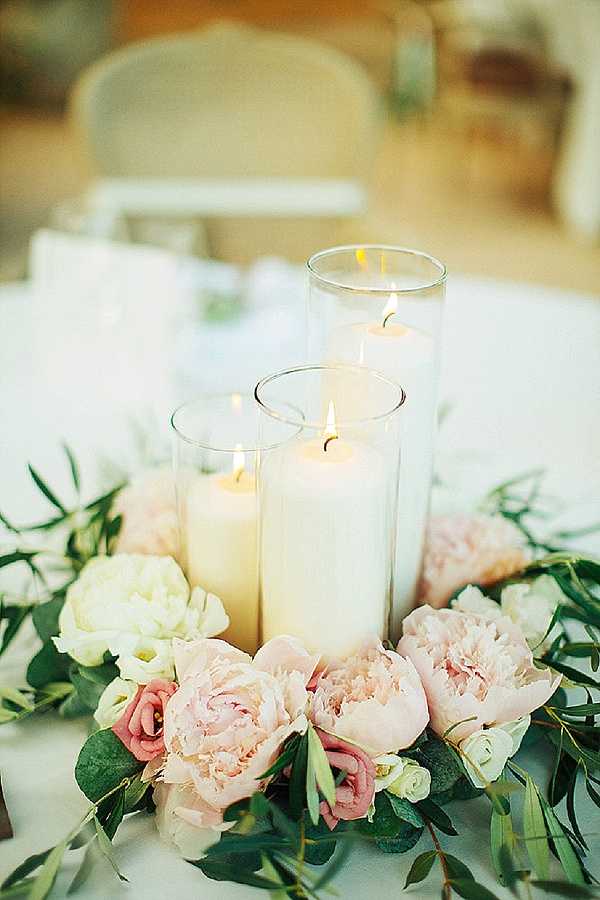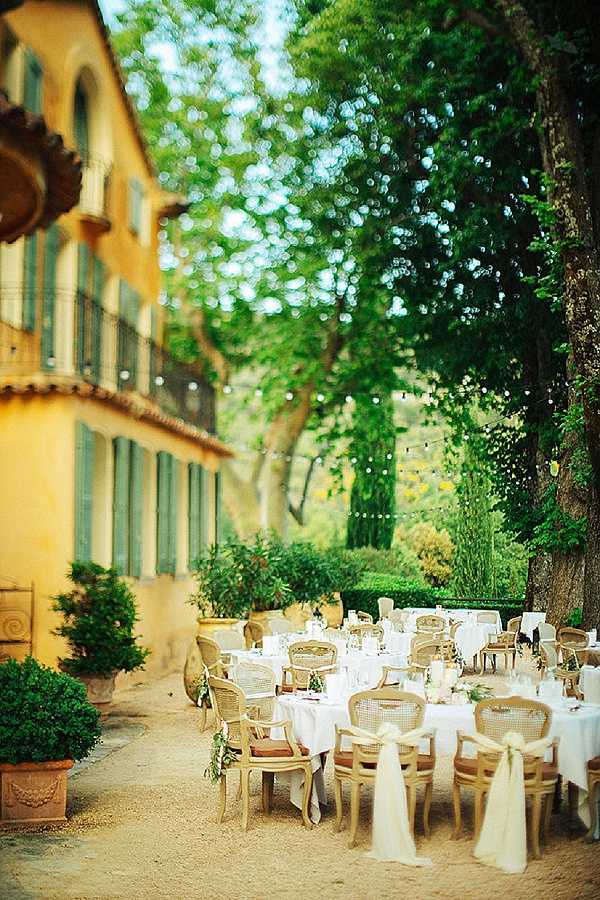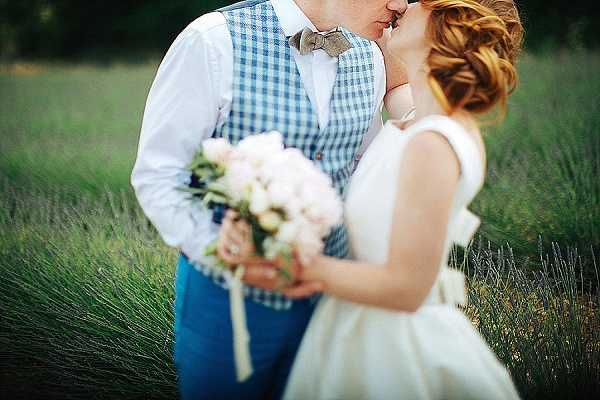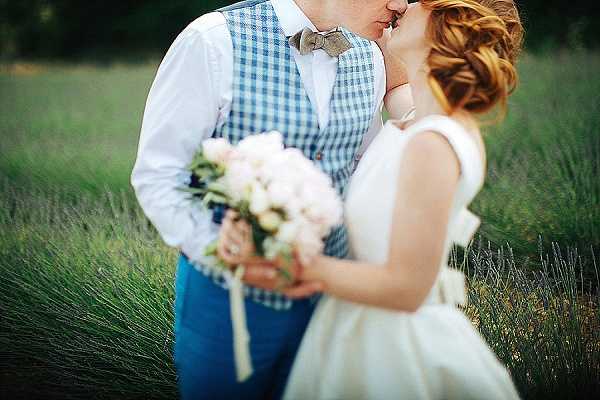 I hope you enjoyed our little trip to Provence today, for more stunning Provence weddings please click here.
Have a wonderful day!
With love,
Christina
Sweet & Rustic Provencal Wedding Snapshot
Wedding Vendors:
Photographer: Viktoria Samoilova | Wedding planner: Laura Dova Weddings | Event designer: D'amour et de déco | Stationery: Manilla LV | Cake: Citron Pavot | DJ: Deep sound system | Celebrant: Peter Madan | Bridal Dress: Rosa Clara | Shoes: Jimmy Choo | Venue: Domaine de la Baume