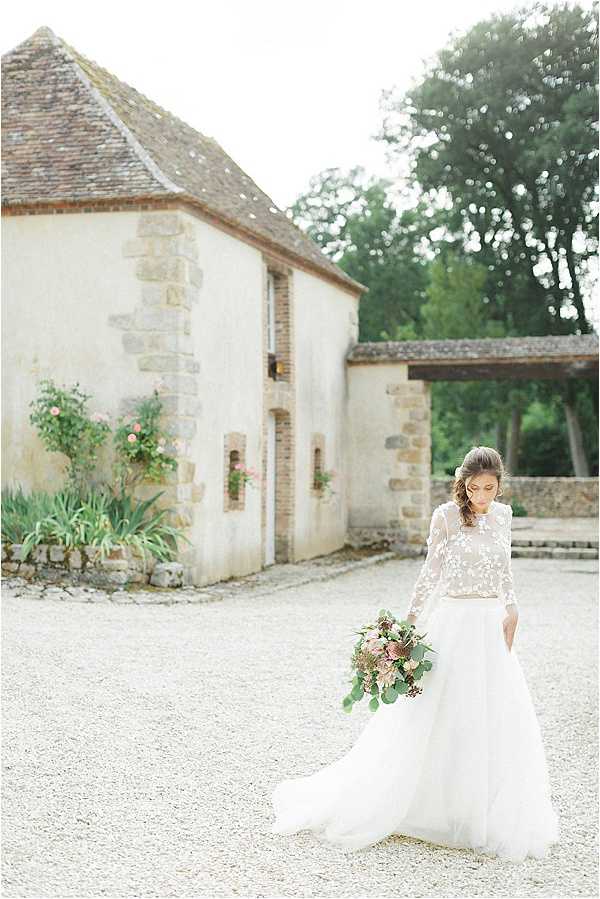 Happy Wednesday everyone! Today on the blog we're bringing a touch of inspiration to your day, as we showcase every couple's dream of getting married in a castle with a modern and charming touch.
With Louloulou Photography's style combined with the amazing decoration of L'Or et château, the resulting images shows a romantic feel that will make everyone want to get married at Château de Bois le Roi.
To guide us through this wonderful inspiration shoot, we're going to now pass you over to Olivianne..
Working in a beautiful place with a good team is our wish for a long time. Laure and us started dreaming about style shoot probably 4 months ago. When we talked through this style shoot, we wanted to create something that was simple and clean but that also felt timeless.
The first concern we have thinking was choosing the location of the shoot. Location was the the biggest element to truly realize this first common project.
We were supposed to visit three venues around Paris . Since our first look, we are particularly seduced by the Château de Bois le Roi, a beautiful wedding place located in south of Paris on the region of Bourgogne and we think it was the perfect venue setting for the shoot .
To better inspire future brides through the style shoot, we had collaborated with a talent team of experienced professionals from wedding universe. The florist Le fleurisete du coin, whipped up beautiful bouquet inspiration that works for every season. Crisp yet delicately detailed stationeries were provided by Allons-y-alonso and accessories by Or du monde.
Each professional brought the best of their ideas to realize this dreamy style shoot .
The D-day
After a hot afternoon, the sun offered the hues of gold and a beautiful light to the venue with his trees and green space.
We always love to shoot during sunset moment, for us it is the best moment to take photos .
Our entire inspiration for this shoot was based on the colour and the texture both pure and sophisticated of the elements that we pulled in.
The colour of stationery, the jewelry and the florals paired so perfectly with the sunset, they brought in so much texture and depth for the global design of the style shoot. The hair was fashioned by AD Coiff, and our lovely model Charlene was pampered with make-up by Options-Orleans.
The tablescape was sober, organics and elegant thanks to our amazing designer and planner Laure.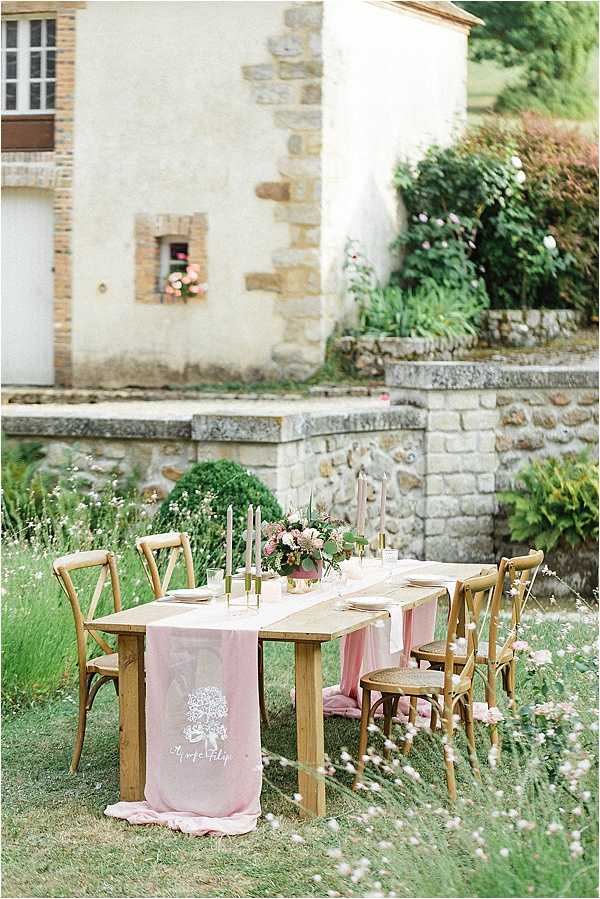 We love details and as a photographers, it was very important for us to capture all the elements as small as they are .
From this project, we had a fascinating day that has given us more experience of team work .
It was not just a simply day shoot, it was an opportunity and good time spend with good team who shares the passion for wedding universe.
South of Paris Wedding Inspiration at Château de Bois Le Rois Snapshot:
Vendor Details:
Venue: Château de Bois le Roi | Decoration: L'Or et château | Wedding Dress: Fabienne Alagama | Florist: Le fleurisete du coin | Stationery: Allons-y-alonso | Accessories: Or du monde | Cakes: Aokily cakes | Catering: Champagne – Lucien Collard | Make Up: Envie d'être belle | Hair: AD Coiff | Hire: Otions-Orleans | Brides Dress: Charlène model | Photographer: Louloulou Photography