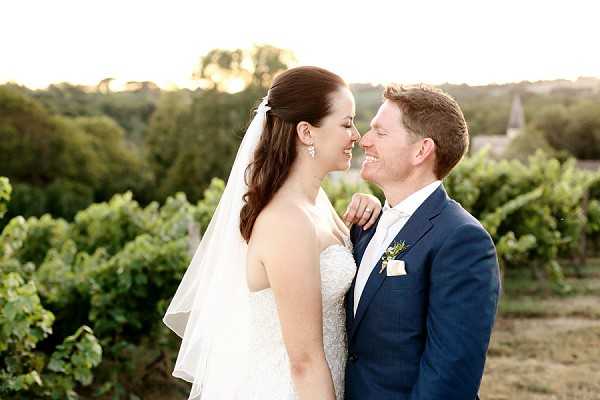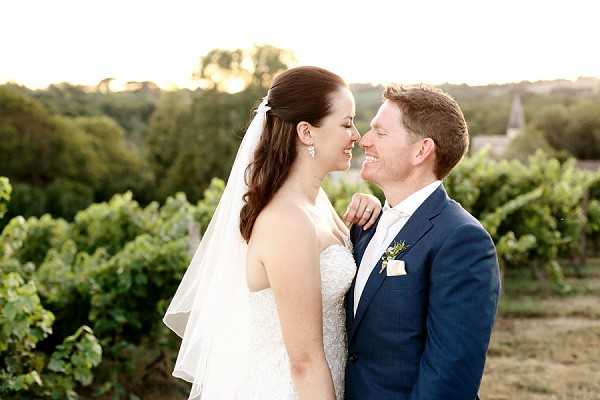 Good Morning folks and welcome to another wonderful week here at French Wedding Style. We are beginning this week with a trip to Bordeaux for a rustic chic Chateau Lagorce real wedding captured by Dasha Caffrey.
FWS vendor Chateau Lagorce is a family owned and run fairy tale French chateau located near Bordeaux in the Dordogne area of France. Chateau Lagorce is located 25 minutes south east of Bordeaux, in a small village called Haux. The chateau also boosts its own personal wedding planner Anna Holmes, who can create a bespoke wedding package for you, whether for the intimate day or a spectacular large weekend. To read more about this wonderful venue click here.
Our gorgeous bride Kiarra who will be walking us through her beautiful day wore the elegant strapless gown Stella by Maggie Sottero with a pair of glamorous Badgley Mischka heels. We just love the beautiful flowers seen throughout John and Kiarra's French countryside wedding created by Lady Brindille.
"We met in a bar (don't all good stories start in a bar?!) in Perth 7 years ago, we were both actually meant to be in a bar across the road but for various reasons ended up at the one where we met, it was definitely meant to be. John approached me on the dancefloor and we exchanged numbers and went on our first date two weeks later where we sat and talked for eight hours! I remember going in to the ladies midway through the date and calling my girlfriend to say that he was either going to be my best friend or the love of my life and as it turns out he is both."
"We have had our up and downs but through it all we have loved each other fiercely and know that there is no other love like ours! 6 months before our wedding I was diagnosed with Stage 3 Bowel Cancer (I am now thankfully in remission after a hellish 6 months of chemo which the wedding fell right in the middle of!) and it made us both realise that nothing is more important than your health and the love of your favourite people."
"We originally planned to get married in our hometown of Perth, Australia but after scoping out venues and then seeing a picture of a couple who had been married in Paris we decided it would be MUCH more fun to get married in France! John and I travelled to Paris a few years beforehand and fell in love with the city so it was an easy decision. Plus, neither of our parents had been to France so we were excited to show them!"
"After deciding on France, I spent many (many!) hours googling venues and eventually stumbled upon Chateau Lagorce situated just outside of Bordeaux in a town called Haux which looked perfect. I reached out to Anna who is the Wedding Planner for the Chateau and she was so friendly and helpful, we ended up booking a few weeks later! The Chateau has 21 bedrooms so it meant we could have everyone in the one spot and really have a good holiday together."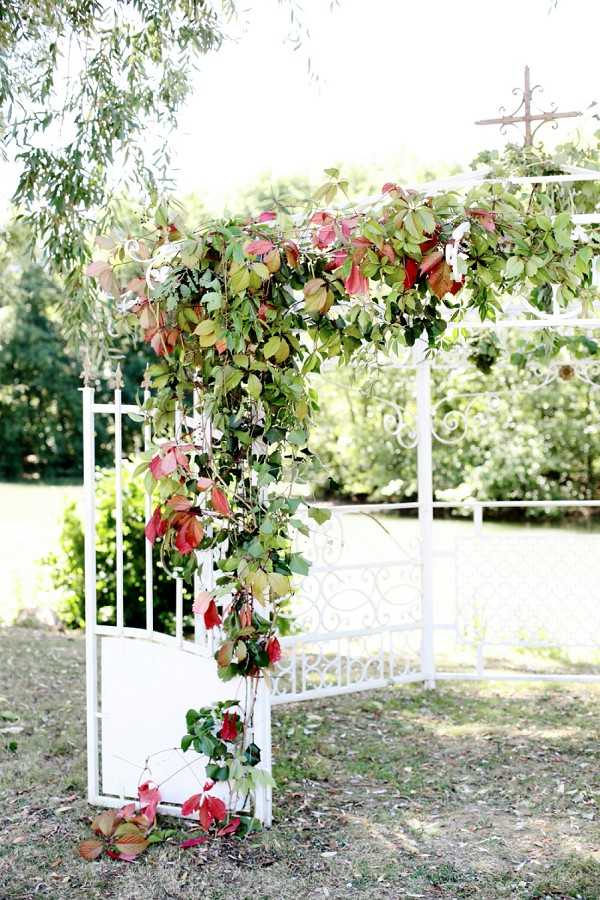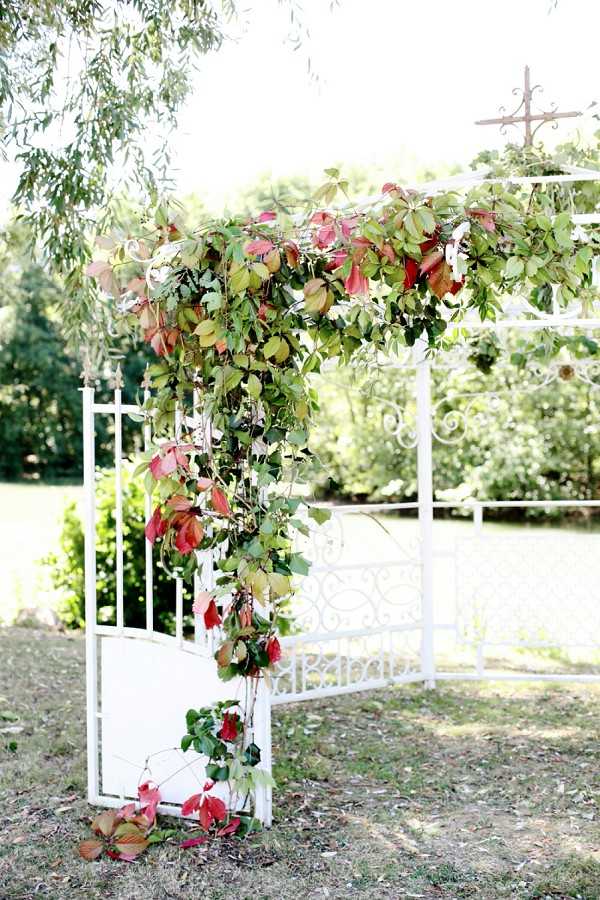 "We really wanted a relaxed celebration of our love with our favourite people and I think we achieved exactly that. We went for a natural theme with touches of peach, the menus were on kraft paper with rosemary from a local florist, the flowers were unstructured and natural, the bridesmaids wore long peach dresses and the groomsmen had lavender for their buttonholes."
"Almost all of the setup on the day was done by people we love… my Godfather owns a Wedding and Event business so we were lucky enough to have him attend and get everything ready on the day! I love hearing about all of the things that were happening behind the scenes while I was getting ready such as my Dad and Uncle driving along the streets of Haux collecting branches and greenery to decorate the arbor or my Mother in Law collecting rosemary to decorate the table settings."
"I have two favourite memories from the wedding itself, the first is walking down the aisle and seeing John with his hands over his face crying happy tears! I always thought I'd be the one to cry but it turned out to be him and whenever I think of that moment I feel so loved. My second favourite part of the wedding was the speeches, they blew me away! John spent many nights tapping away at the laptop planning his speech and it was so worth it, I loved every word, so much so that we are planning to frame it and hang it in our bedroom. The best man was another standout, he was so emotional during his speech, I don't think there was a dry eye in the house!"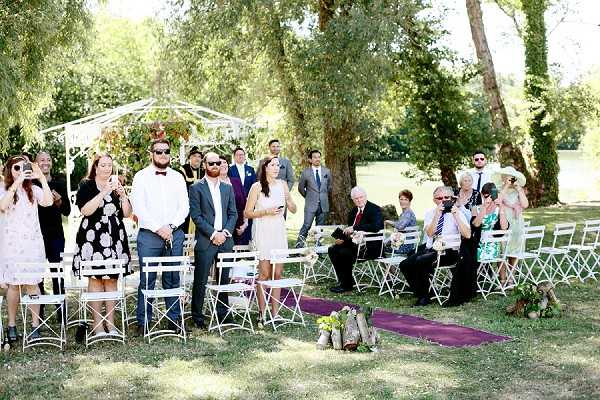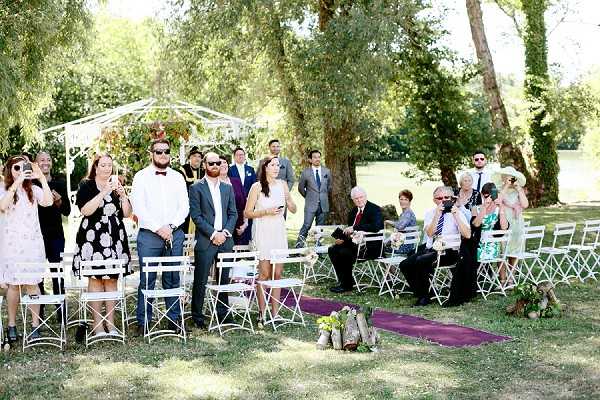 "We ordered the menus and place cards from a shop on Etsy and printed them ourselves and then John and I sat together one morning tying them all together with pieces of twine. We did the same with Wedding Itineraries for Welcome Boxes I put together with my Mum and sister on the morning of everyone's arrival with items for their stay such as bottled water, savoury snacks, macarons from St Emilion and our bonbonniere."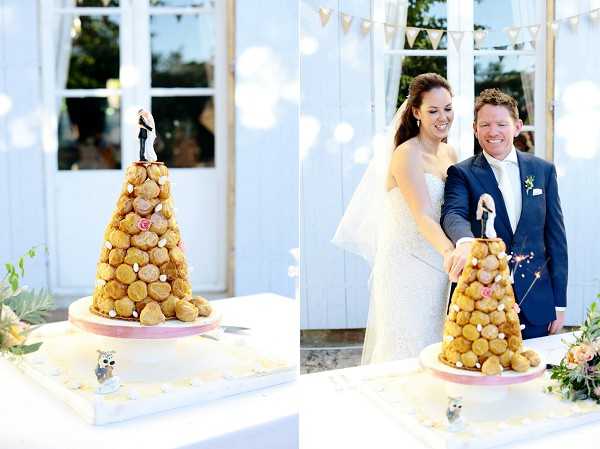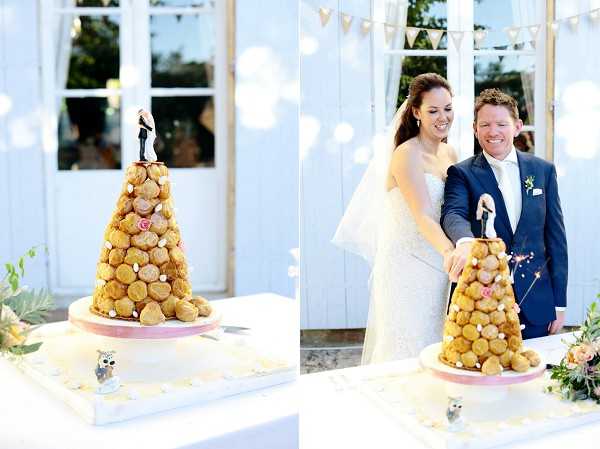 "Our guest book was made by the same people who made the Adventure Book from the movie 'Up', we put it next to a Polaroid Camera and everyone got snap happy and wrote hilarious messages next to their pics."
"I remember devouring the advice from other brides on wedding blogs and friends who had been married recently etc. but honestly I think my best advice is to just enjoy it. Enjoy all the beautiful moments along the planning journey such as shopping for your dress with your best girls, seeing your beautiful invites or finding the perfect venue and don't worry about the bits that do go wrong because there will always be something but I can guarantee that absolutely none of it will matter when you are walking down the aisle to the man you love! And if all else fails, Pinterest!"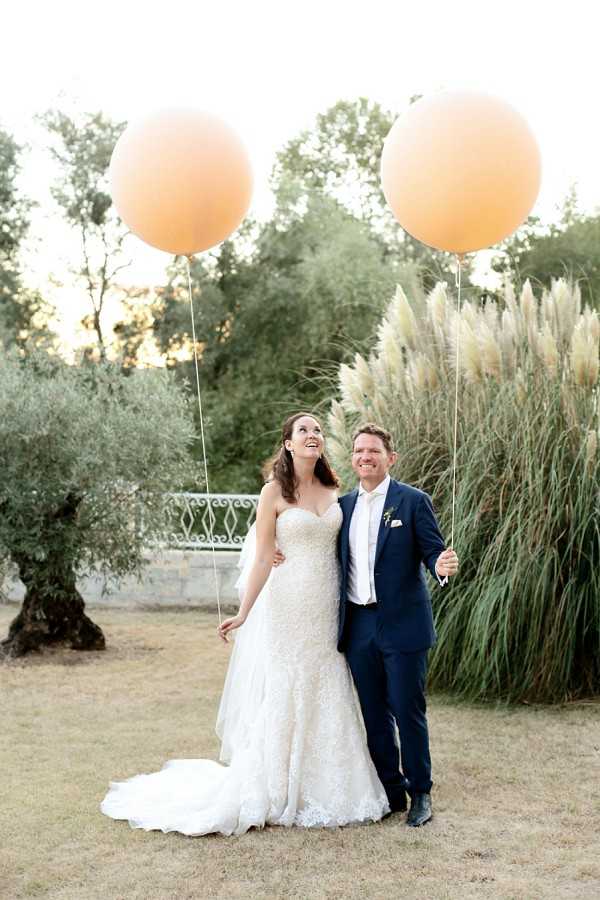 Congratulations John and Kiarra from everyone here at French Wedding Style!
Rustic Chic Chateau Lagorce Real Wedding Snapshot
Wedding Vendors
Photographer: Dasha Caffrey | Reception Venue: Chateau Lagorce | Brides Dress: Stella by Maggie Sottero | Bridesmaids Dress: Dessy In Blush | Catering: Le Plaisir du Gout | Florist: Lady Brindille | Make Up: Virginie'e | Hair: Expression Coiffure | Shoes: Nakita by Badgley Mischka | Decoration Wooden Signs: Chalk + Co | Brides Dress: Dion for Brides boutique
Save
Save