Today, French photographer Marie-Charlotte shares with us the intimate retro wedding of Joy & William at the Cathedral of Saint Louis des Invalides in Paris.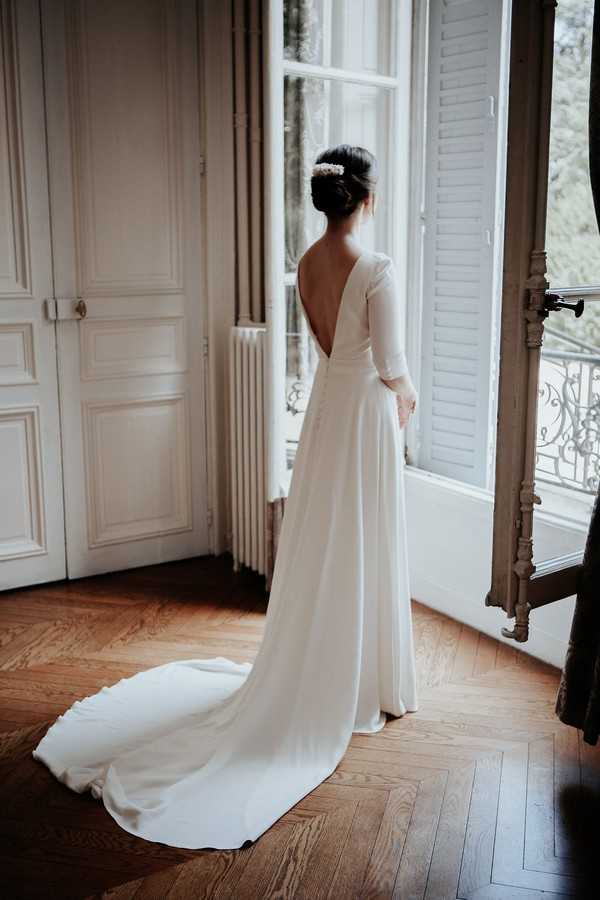 "I shot the beautiful wedding of Joy & William, at the Invalides in Paris, a wonderful vintage chic wedding.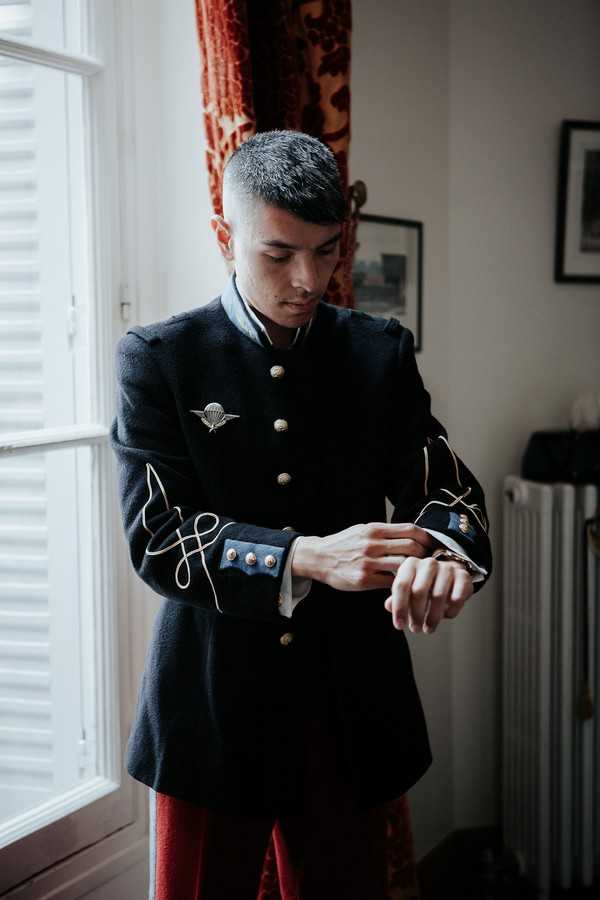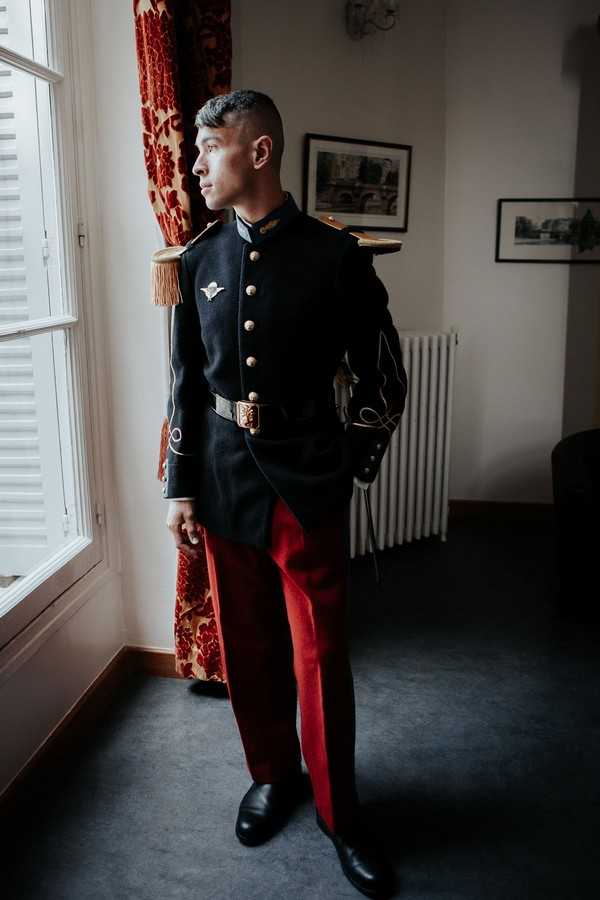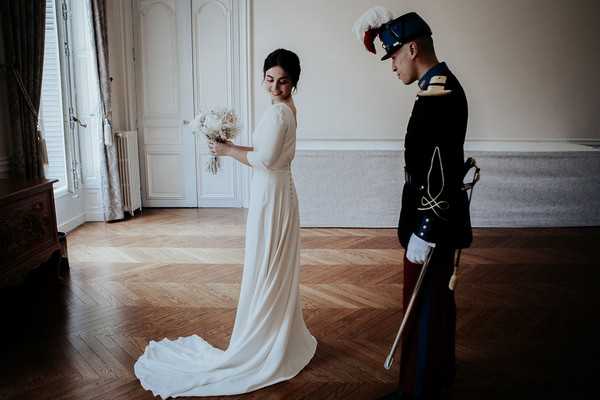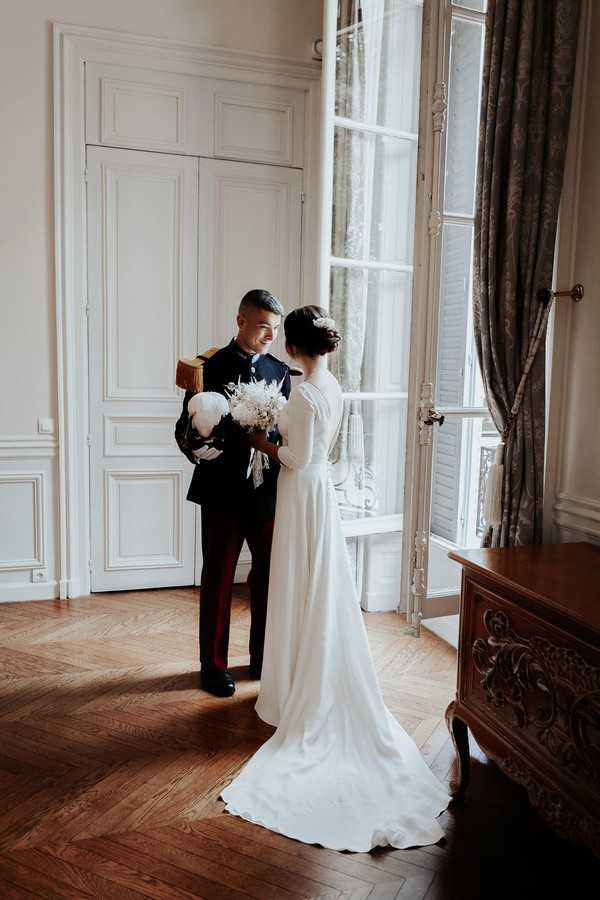 Joy & William are two young people who met in High School. Joy was a law student and William completed his studies at the École Spéciale Militaire de Saint-Cyr (ESM, literally the "Special Military School of Saint-Cyr").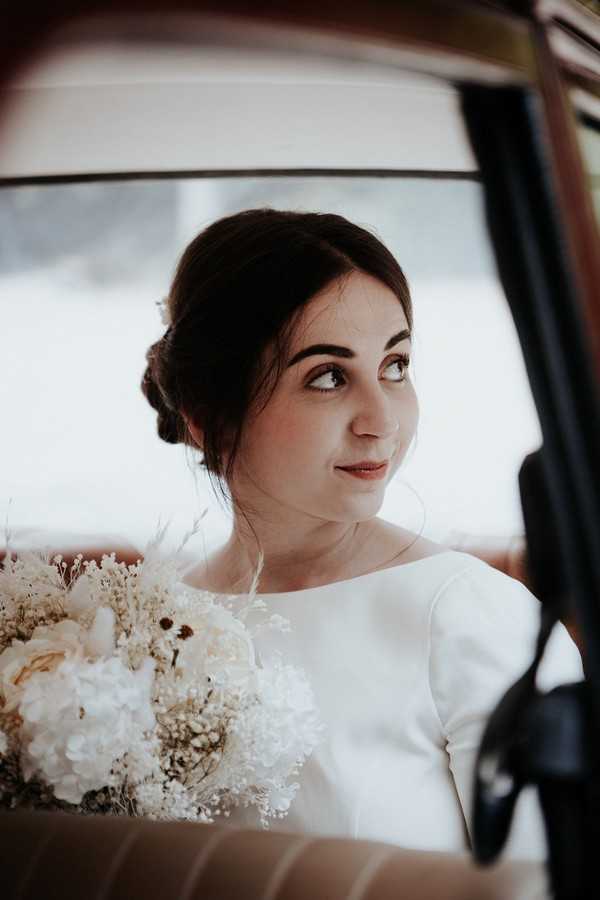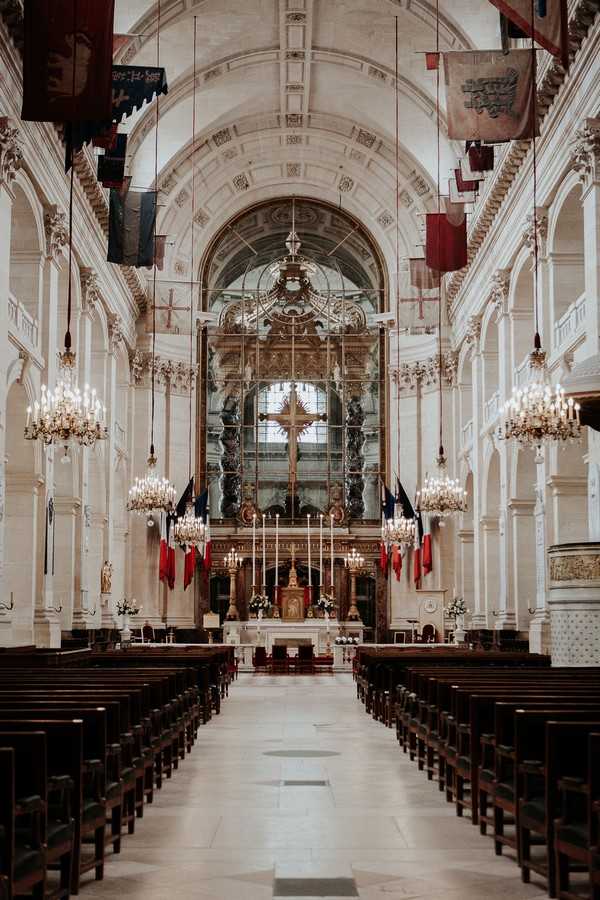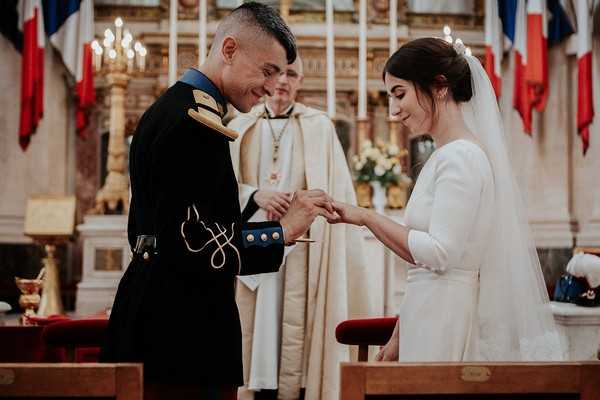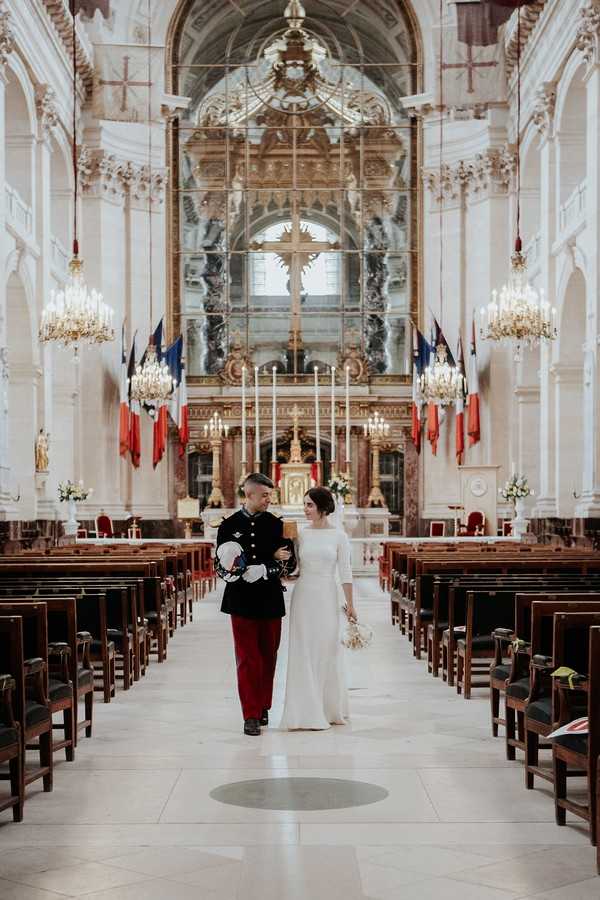 I immediately loved their beautiful complicity, their ease in front of me and love between them. They both love photography which has a very important place in their life. To them, it represents altruism, generosity but also the fact of transmitting the emotion of a moment.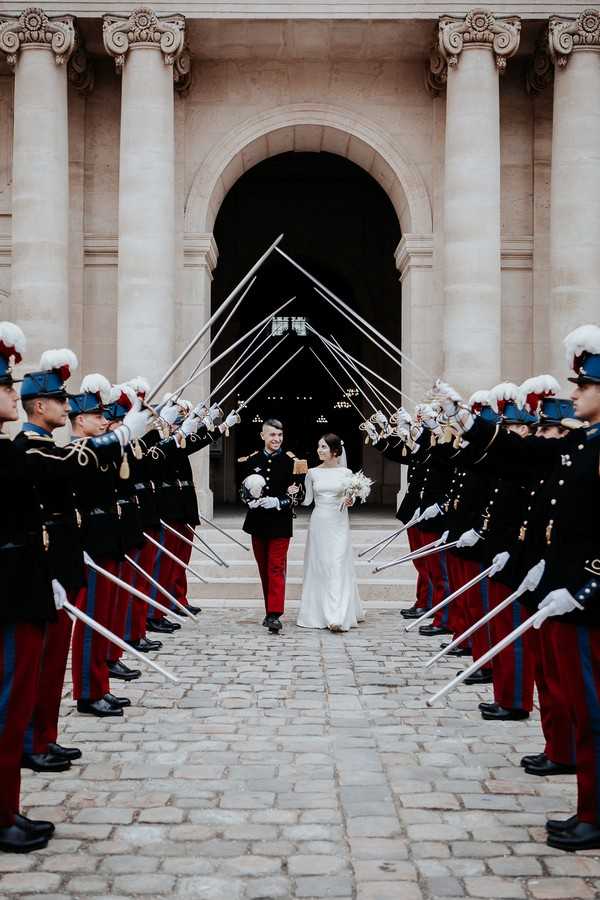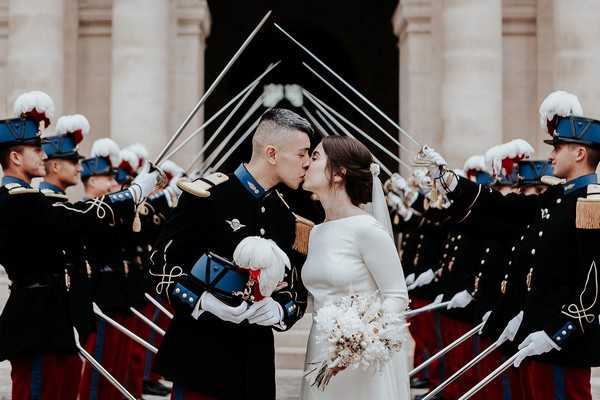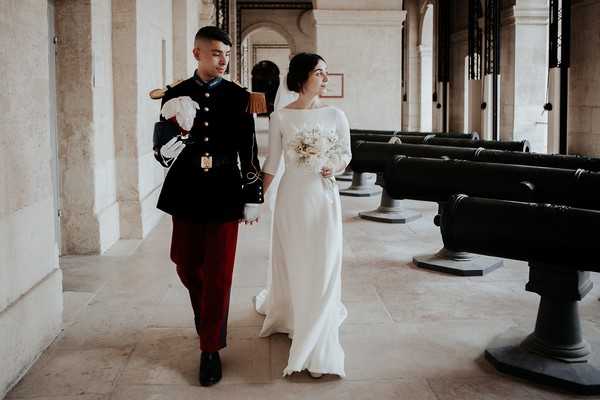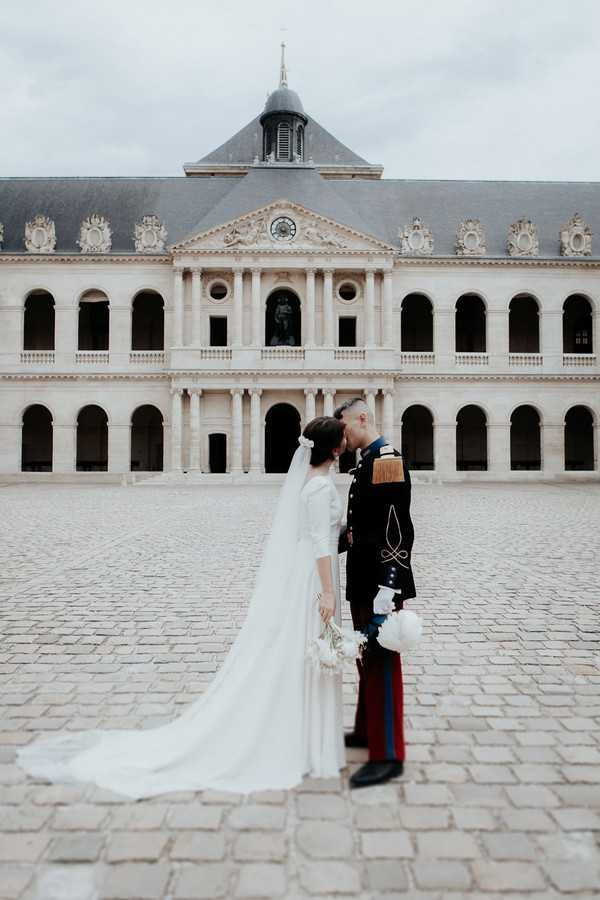 Joy and William celebrated their wedding in the wonderful Château de Santeny, near Paris. Le Château de Santeny, a castle of the XIXth century is a prestigious venue with classical architecture. It is the ideal place for couples who wish to have a chic and elegant wedding in a place full of history.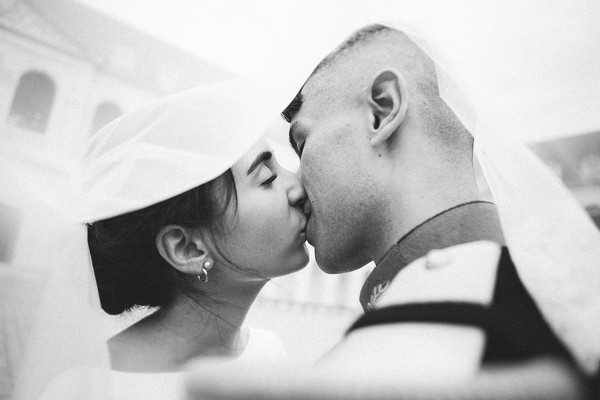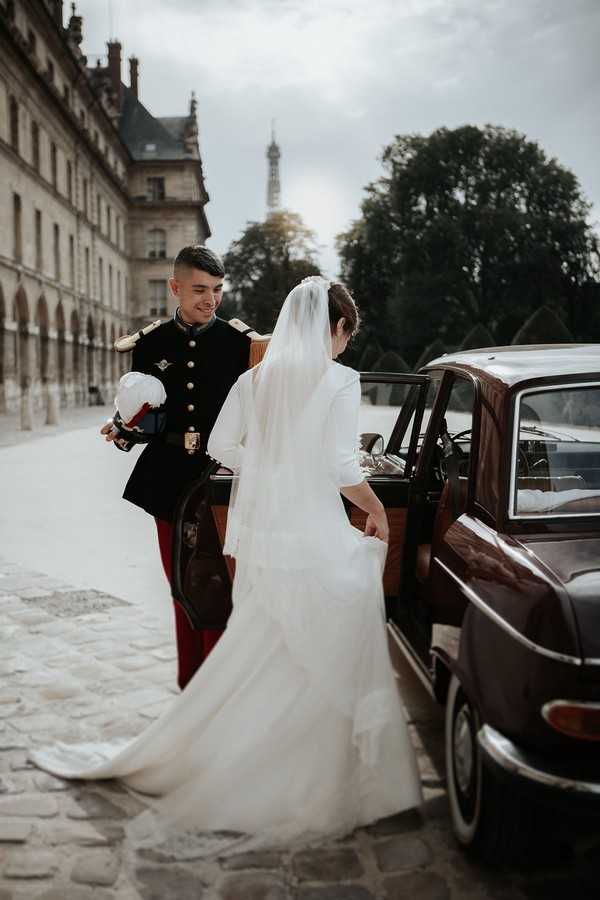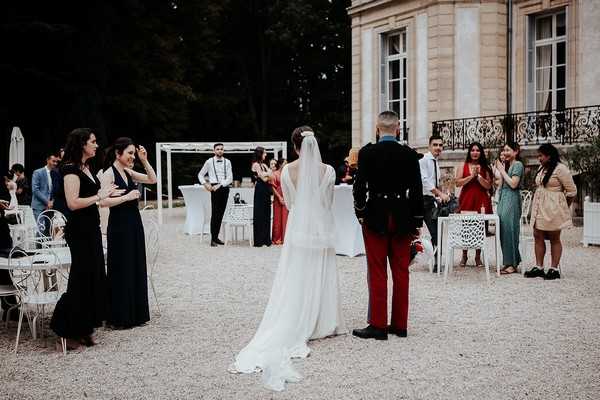 The ceremony took place at the Cathedral of Saint Louis des Invalides in Paris, home to the late Napoléon's tomb. In contrast with many churches in Paris, the Cathedral of Saint Louis is light because of the white marble in its interior. Many flags hang from the walls and reflect the military background of this place.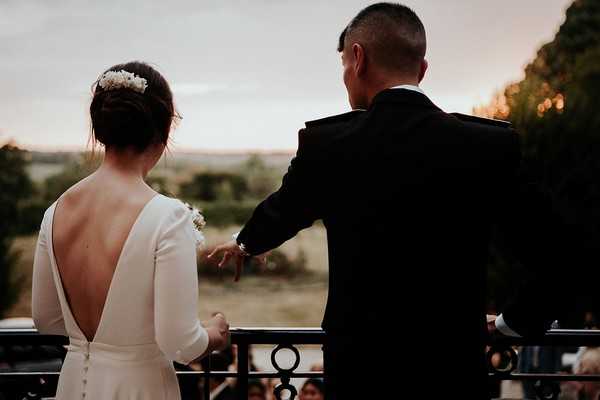 Joy wore a Mathilde Marie gown specially created for her. The dresses of Mathilde Marie reveal a contemporary bride, with subtle details borrowed from the past. Her dried bouquet was created by Les Herbes Hautes. Their rings were made by William's Grand Father.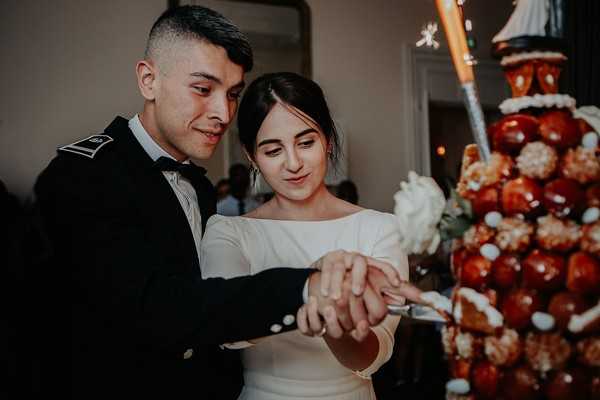 It was such a pleasure to photograph Joy and William's wedding. They are sweet and kind. I will always remember their wonderful wedding. I feel so lucky to shoot their wedding in such dream places, which had witnessed centuries of French history."
Retro Wedding at the Cathedral of Saint Louis des Invalides Snapshot
Retro Wedding at the Cathedral of Saint Louis des Invalides Vendors
Photographer Marie-Charlotte Photographie | Venue Château de Santeny | Wedding Dress Mathilde Marie Creations | Florist Les Herbes Hautes | Shoes Minelli