Happy Monday folks, we have a lovely week of wedding inspiration lined up for you, starting with today's Provence relaxed Chateau de Bijou real wedding.
Surrounded by lavender and basking in the Provencale sunshine, Chateau du Bijou is the perfect romantic French venue for your wedding day. This beautiful home is ideal for celebrations for up to 200 guests and is easily accessible from the UK by plane or by Eurostar.
This beautiful relaxed Chateau de Bijou real wedding held in the heart of the Provence countryside was captured by FWS vendor Kerry Morgan Photography. Kerry is based in the South of France but travels for weddings anywhere in the world. "I'm a story-teller, someone who shoots in the background. I capture all the moments you'll want to remember and show you the ones you missed. I don't stop you, you just get on with having the most incredible day of your life. You can forget I'm even there. I will be creating pictures that will transport you back to that day over and over again, for the rest of your lives."
We love the relaxed feel of this gorgeous sun drenched wedding, especially Rachel and Sam's outdoor ceremony held in the Chateau grounds.
I'll now pass you over to Kerry who will be walking us though this Chateau de Bijou real wedding…
"Rachel and Sam had a simple outdoor ceremony in the stunning grounds of Chateau de Bijou near Chomerac in Provence. Guests flew in from all over the world to watch them exchange rings and promises in the beautiful sunshine."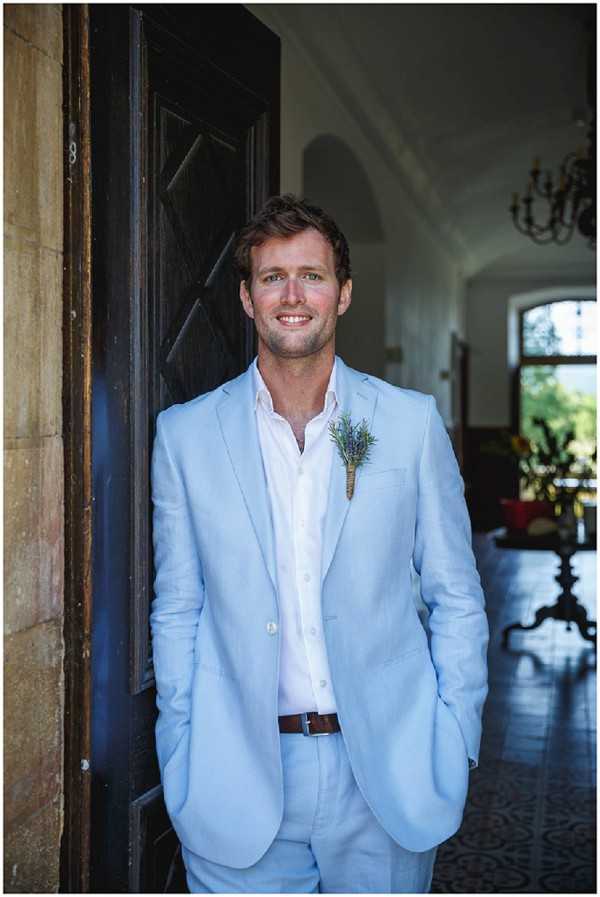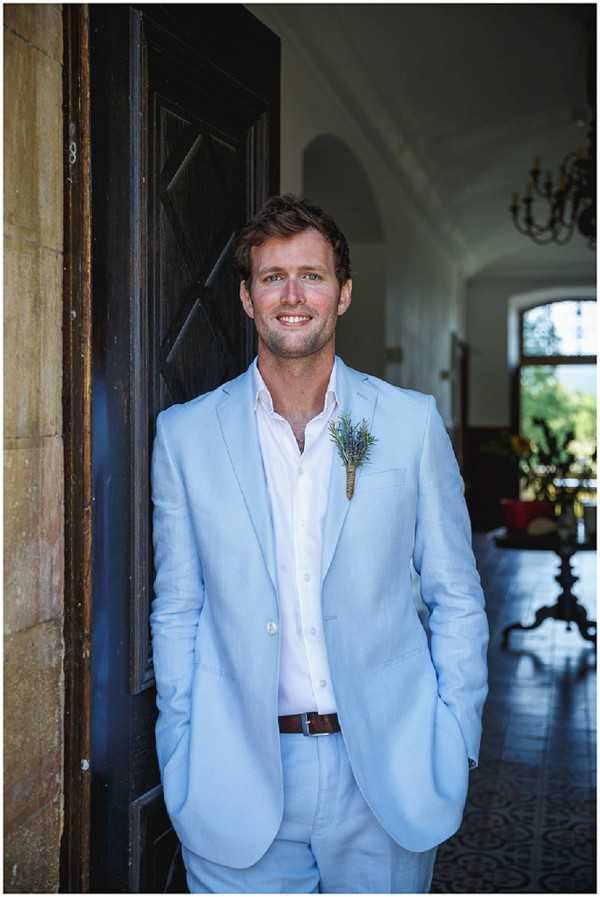 "The couple, like many who marry in France, had their legal ceremony in the UK and chose to have Sam's brother as their celebrant. Having a sibling perform the ceremony made for an entertaining and intimate feel. Rachel carried a loosely tied bouquet of fresh sunflowers down the aisle on the arm of her father. Sunflowers were dotted around the grounds too. Her maids were in royal blue, a lovely combination with the yellow of the sunflowers."

"Provence is famed for its gorgeous light and I certainly had some beautiful rays for the portraits of the two of them. I like to shoot in a very relaxed way. I choose gentle direction as opposed to anything cheesy. This approach blends in well with the rest of my very documentary, natural coverage. Sam and Rachel were great to work with."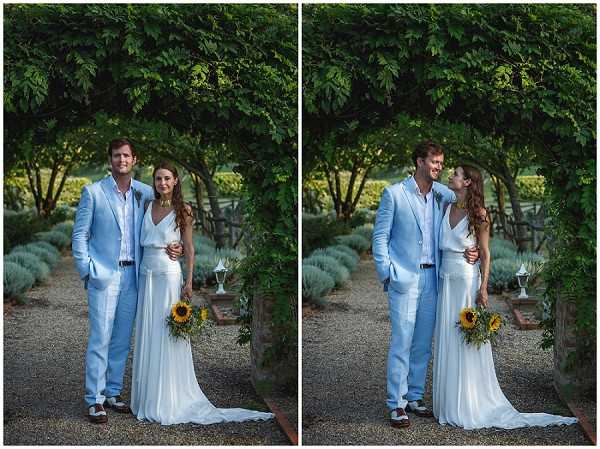 "The vibe was very relaxed. The couple's guests were treated to champagne, cocktails and fresh seafood during the drinks reception. A delicious assortment of canapés were also served. The skies were clear blue and the laughter heard all day long. A DJ played sunshine soaked tracks to complete the chilled atmosphere."
"The couple chose long dining tables to seat their guests. Strewn with lemons, greenery and candles. A seven course feast was served by the wonderful Bijou staff. Guests chatted under a moonlit sky long into the night. The Bijou Hotels chain Famed for their fantastic food and venues in the UK, their only foreign venue, Chateau de Bijou does not disappoint either. I'm very proud to be recommended at this venue."
Félicitations Rachel et Sam from everyone here at French Wedding Style!
For even more inspiration check out this stunning autumnal inspired Chateau wedding shoot held at Château Font du Broc.
Provence Relaxed Chateau de Bijou Real Wedding Snapshot
Wedding Vendors
Photographer: Kerry Morgan Photography | Venue: Chateau de Bijou | Catering: Bijou