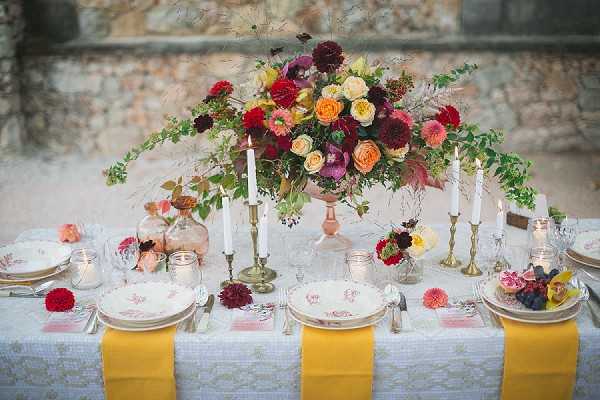 Good Morning lovelies, we hope you're having a fabulous February so far! To add a touch of colour and brightness to your day we have for you a stunning autumnal inspired Chateau wedding shoot held at Château Font du Broc.
A group of talented vendors worked together to create a beautiful inspiration shoot to inspire you during your wedding planning journey. So make sure you have your pinterest board at the ready because everything from the stunning lace and tulle Marynea wedding gown to the perfectly coordinated blooms are swoon worthy to say the least, a real French dream. The day was superbly captured by FWS vendor WildRoses.
We just love the chic French furniture adorned with flowers to create a chic outdoor seating area for you and your guests. Not to mention our auburn haired bride's braid and rustic flower crown…
"Together Thiebauld and Loïc came up with the idea of this natural, elegant and bright inspiration photo shoot."

"Crystelle from La Petite Marquise looked after the stationery and created an elegant, colourful design which fitted with the atmosphere and styling."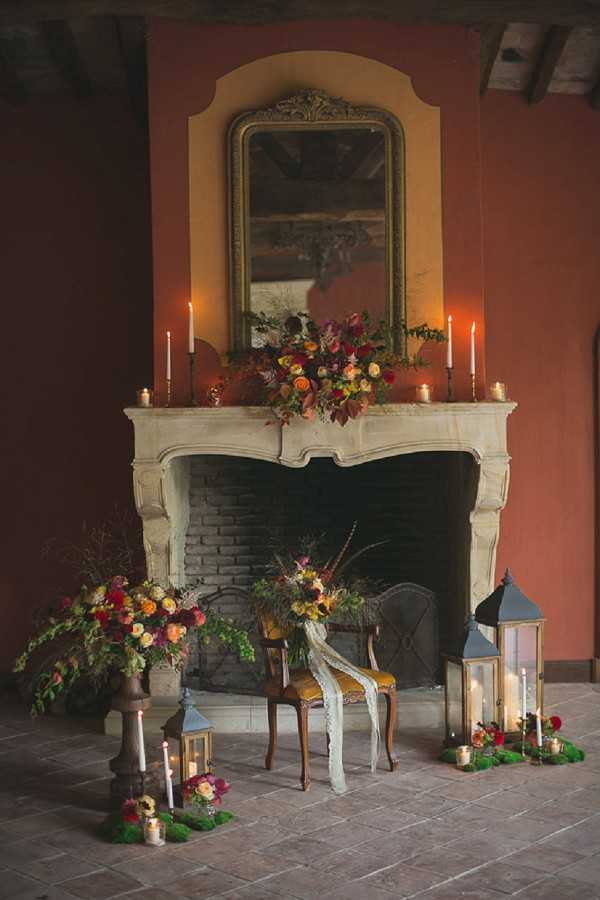 "The current wedding trend is about pastel and luminous colors, Loïc designer from Jadis Fleurs, wanted to create a theme brighter and more colorful but still using autumnal colors."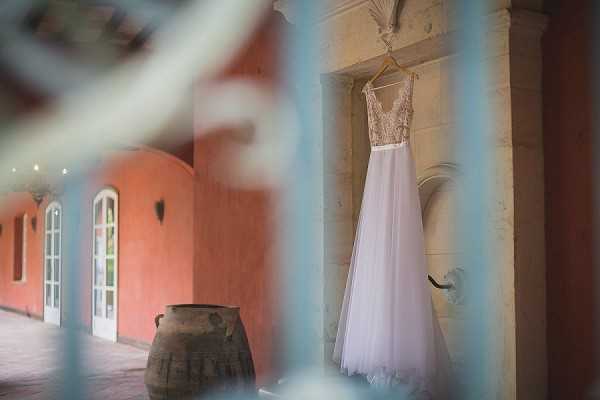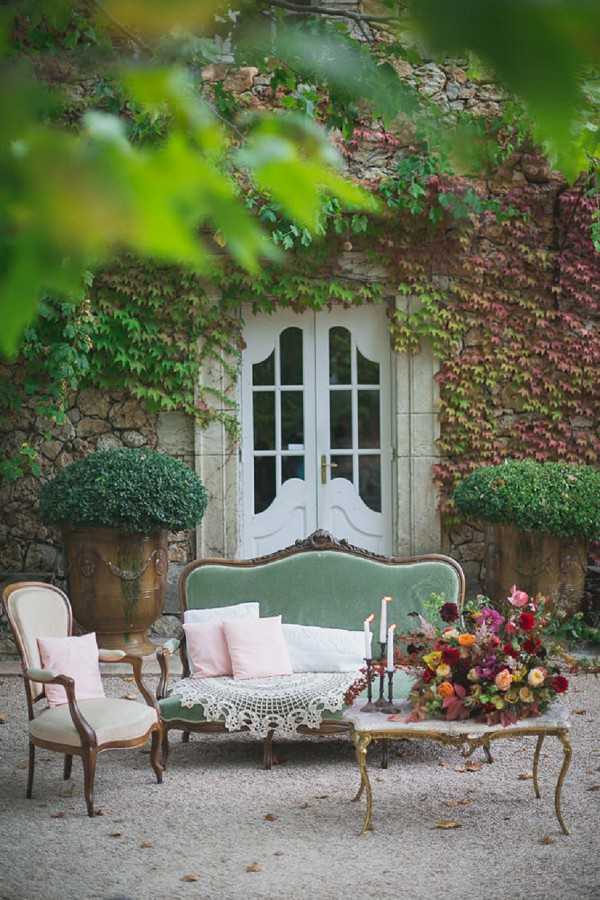 "The choice of flowers was pretty obvious for Loïc, a seasonal selection of Dahlias, garden Roses, Cymbidiums and Berries with the autumn leaves."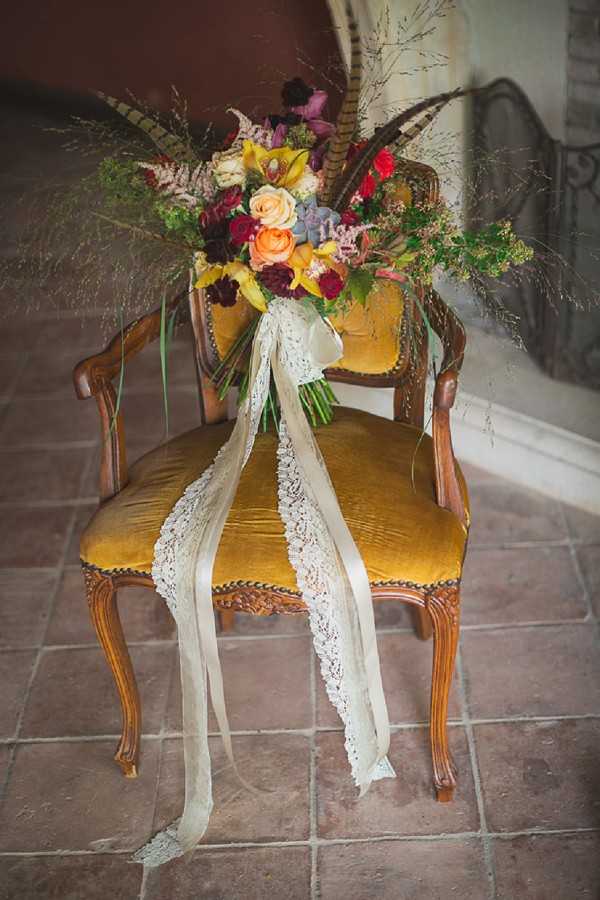 "We wanted an elegant and charming venue, the Château Font du Broc is surrounded by vineyards and olive trees, we just loved it! It has something magical and a warm atmosphere that perfectly reflects beautiful Provence."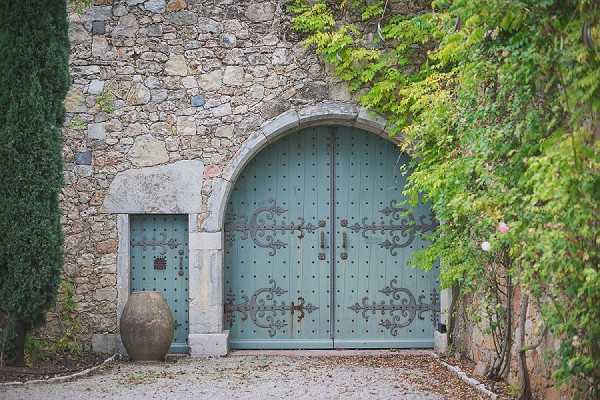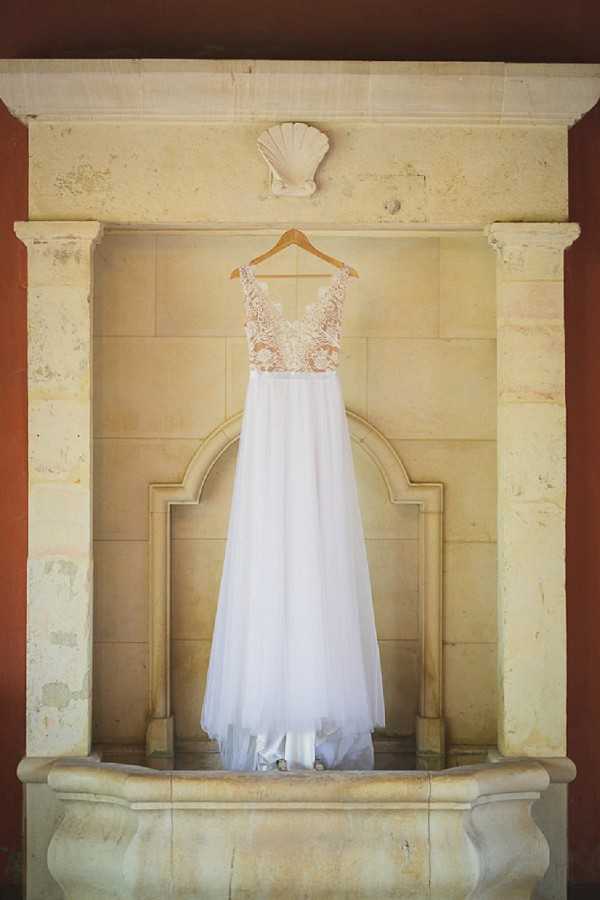 "Marynea, provided a beautiful and elegant wedding dress with French lace on the top and a long tulle skirt linked by a satin ribbon. We can see Ophelie's skin thanks to the transparency of the lace which makes it sweet and sexy."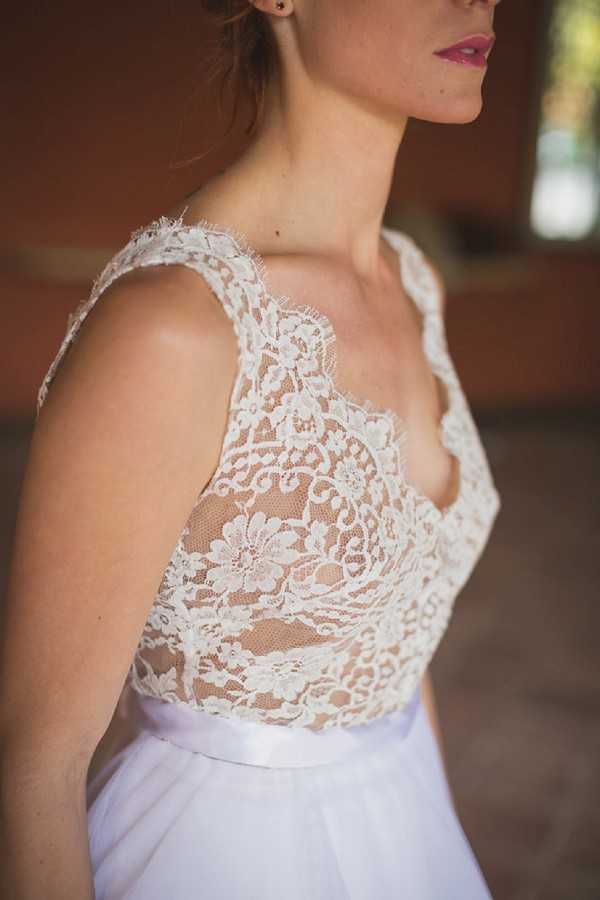 "We wanted the wedding ring to represent this idea of natural vegetation and foliage, with rose gold and precious stones. An unusual wedding ring tailor made by Volterra jewellery. A real crush for nature lovers."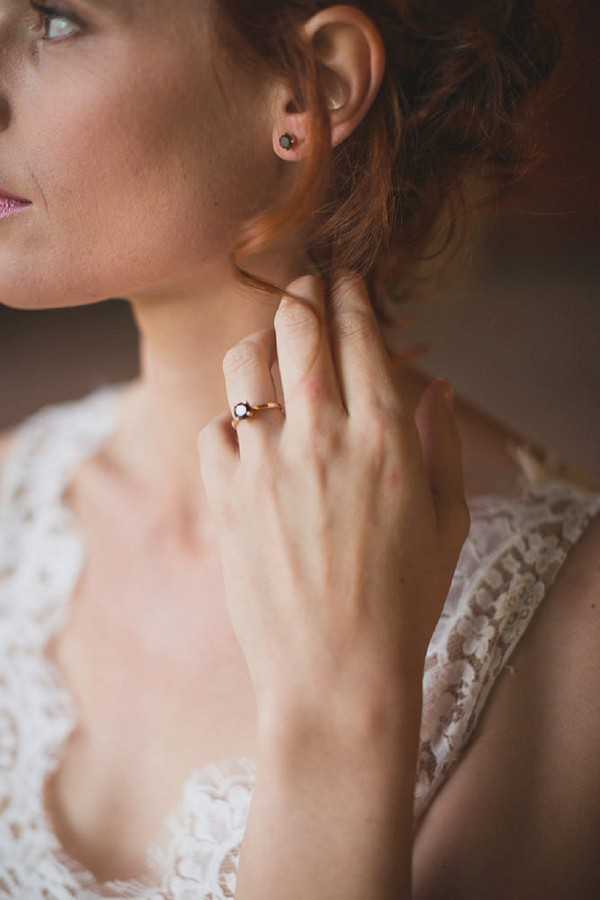 "Our model Ophelie and her beautiful hair was perfect to represent this photo shoot. Caroline made a delicate braid in the middle of her free and wild curls."
"It was important to keep her elegance with natural make-up which highlighted Ophelie's face."
"The photographer, Thiebauld from WildRoses was ideal because he loves nature and foliage, we can easily notice it from his photos."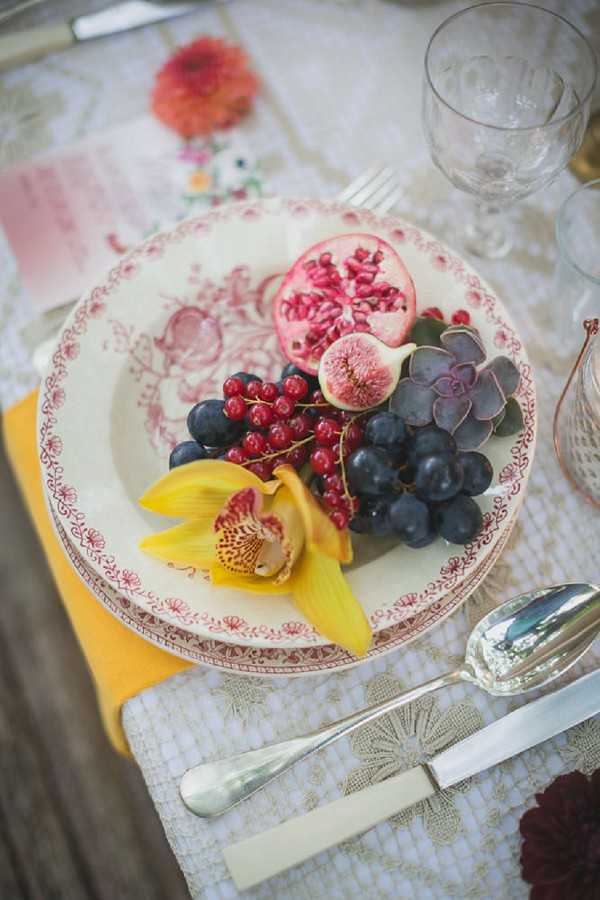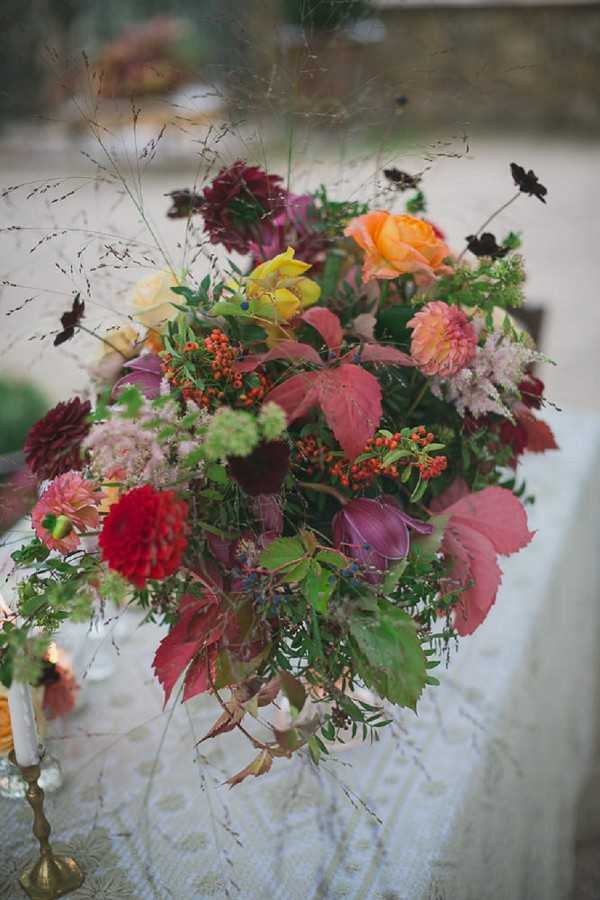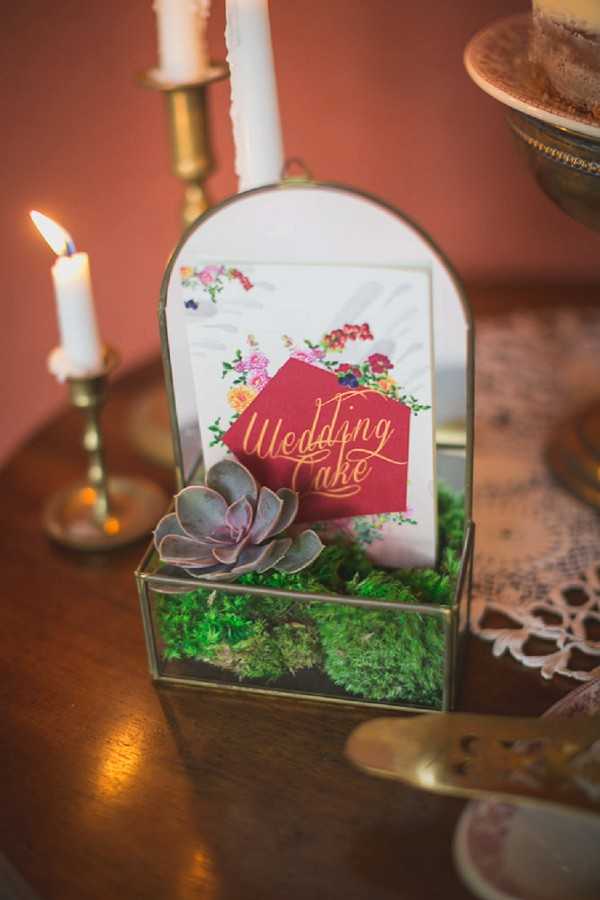 "Peggy's Cake created a nude cake decorated with flowers and fruits. It totally fitted with the ochre colours of the cloister, stone walls and vegetation. This is a little bit unusual and more simple and bohemian style than the traditional French Croquembouche."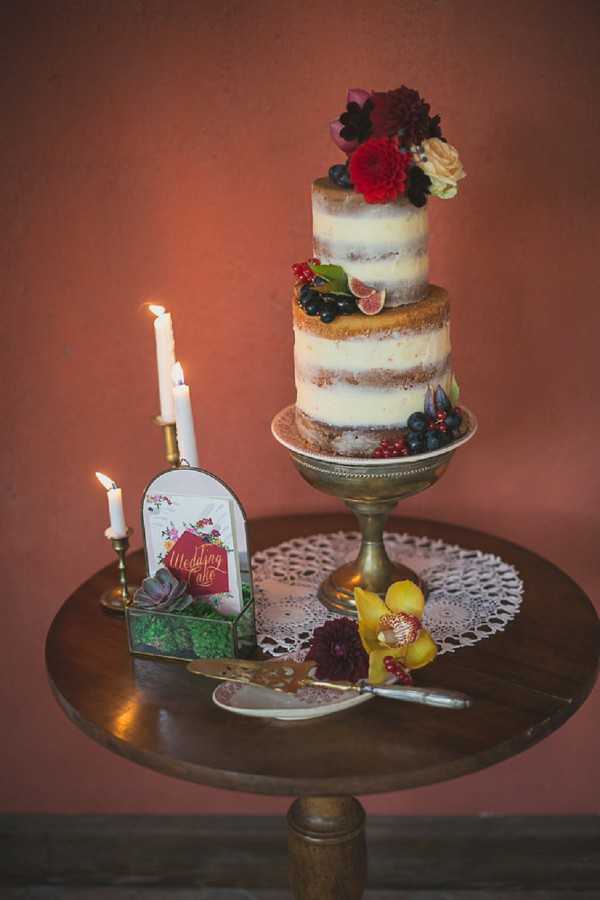 "We hope these ideas will inspire you and help you realise your dream autumnal wedding."
For even more inspiration please click here.
Autumnal Inspired Chateau Wedding Shoot Snapshot
Wedding Vendors
Venue: Château Font du Broc | Floral Design & Decoration: Jadis Fleur | Photographer: WildRoses | Wedding Dress: Marynea | Stationery: Petite Marquise | Wedding Ring: Bijouterie Volterra | Naked Wedding Cake: Peggy's Cake | Make-up & Hair: Caroline Coiffure à Domicile
Save
Save
Save