Charlene & Eugene from Singapore, met at college and before their wedding at the end of December 2012, they decided to travel to Frankfurt, Helsinki, Milan and then the grand finale in Paris in September, Charlene and Eugene choose Stephenson Imagery to capture their "once in a lifetime" pre wedding photography Paris.
The day started at the couples hotel Novotel Paris Vaugirard Montparnasse where Charlene prepared for the shoot with some pampering hair and make up by Miss Sanni Mais. 
Photography Phil Stephenson takes us through the day: "The shooting started at Trocadéro where we had blue sky, before the heavens showed their first signs of wanting to open.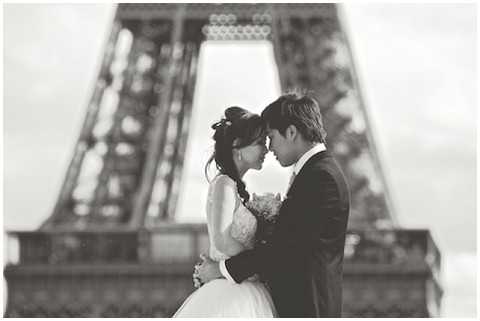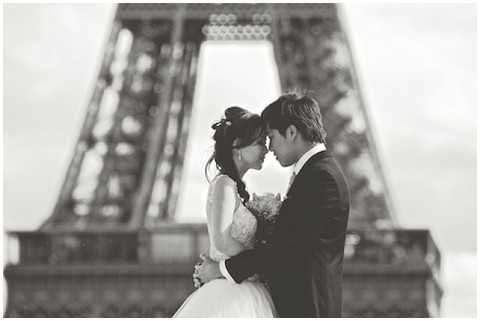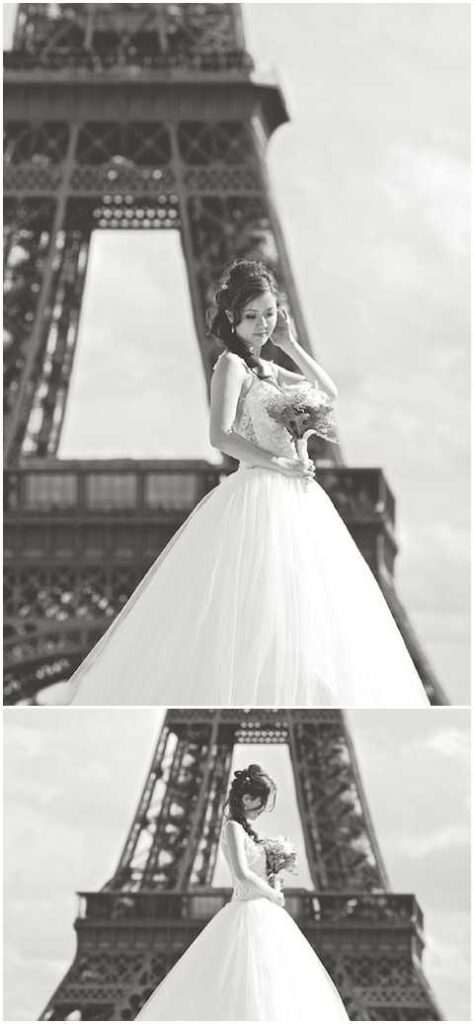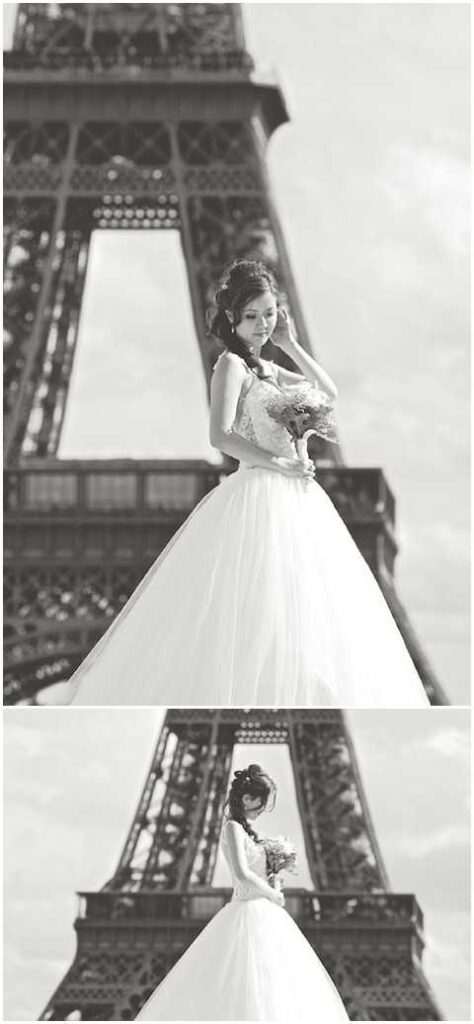 Charlene and Eugene relaxed into the shoot, but with a little hiccup as a Police Officer chastised us for climbing onto a wall for some shots, but lady luck was looking down as he decided to turn a blind eye.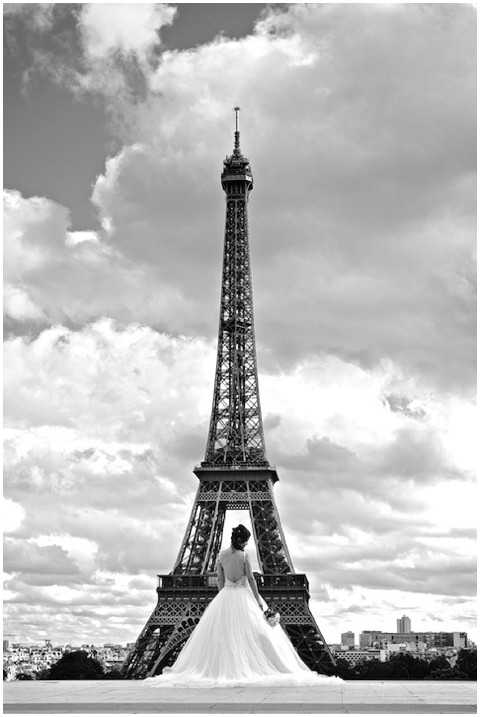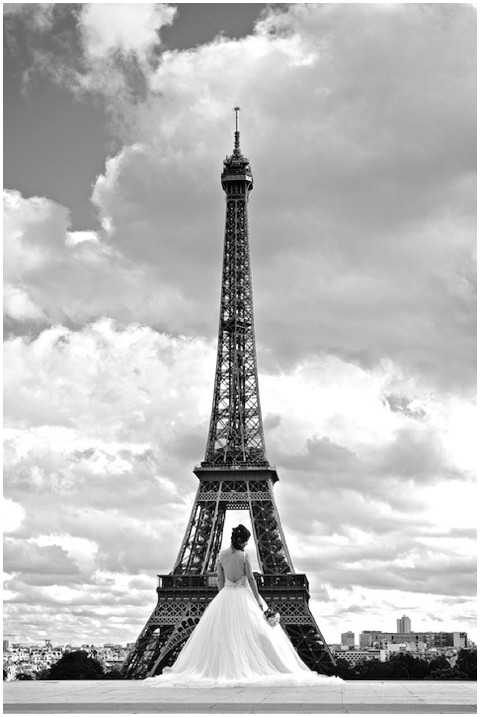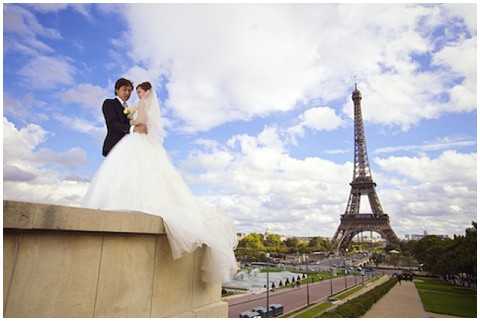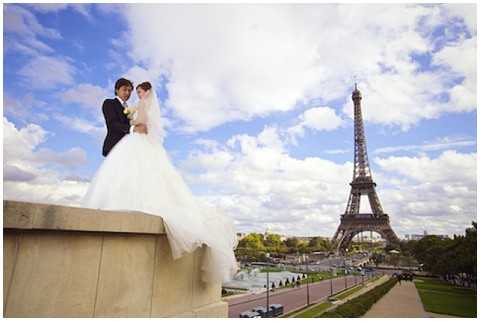 Following our skirmish with the law we walked to Pont de Bir-Hakeim where it started pouring it down, we were a little protected though it was raining sideways so got wet all the same.
Due to the weather we took a little break at Galerie Vivienne and continued to shoot undercover there. I was keen to get to Le Louvre as it was getting late and often the light is good at sundown. Eugene had brought some shower curtains so to make a portable changing room for Charlene. She changed at my car in the underground carpark – not very glamorous but needs must and the shower curtains worked really well!
At Le Louvre the skies really opened up, everybody was taking cover so we had the place almost to ourselves. The light was fantastic, reflecting off the water-logged square. I'd given them my umbrella though I was unprotected. I found it hard to see though my camera for the rain in my eyes. The light diminished, cold, wet but motivated, we continued to take a few night shots there.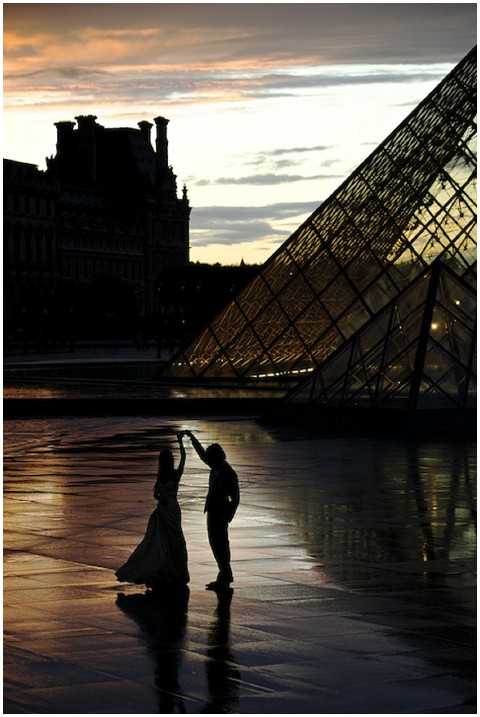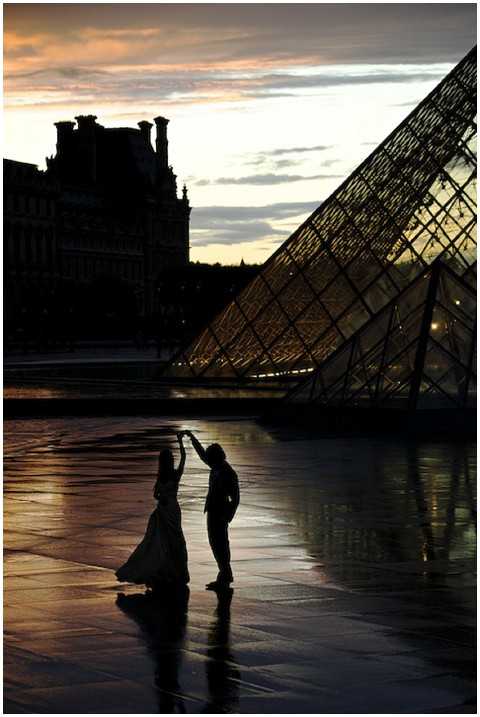 Finally, Charlene changed one last time before we took the last photos at merry-go-round near the Tour Eiffel and finished what Charlene described as a "once in a lifetime experience"."
If you got engaged in France over the holiday season, do send in your engagement shoots.
Monique xx