Paris was the perfect destination for Carolyn and Tom's Parisian engagement shoot, having close ties to the city – Tom living in Paris while in high school, and Carolyn spent her final semester of college there. Carolyn and Tom choose the talented photographer  Juliane Berry to capture their romantic adventure in Paris, full of timeless enchantment and delicious macaron treats as their save the date inspiration!
Bride to be Carolyn provides the narrative for the day:
"We chose Paris as the setting for our engagement shoot because it's an endlessly fascinating city with close ties to us both.  He's a history buff, and I'm an art history buff- between the two of us, we've spent countless hours exploring the city on foot, soaking up the rich details and layers of history. To have our photos taken in Paris would be, in a small way, like having a little piece of the city to ourselves. There is something naturally timeless about Parisian style, and I wanted our clothing to reflect a simple elegance and classic silhouette.
I wanted to share our "Save the Date" in a creative way, and used a permanent marker to carefully write on some rosewater and lemon-basil macarons from Ladurée.  It was a grey, drizzly morning when we met with our photographer, Juliane Berry. We set out to take photos in a number of places, from the regal courtyard of the Louvre to the covered walkway of the Pont de Bir-Hakeim, in the shadow of the Eiffel Tower. It felt like we had the city to ourselves- there was hardly another person in sight. It all contributed to a very surreal, dreamy morning."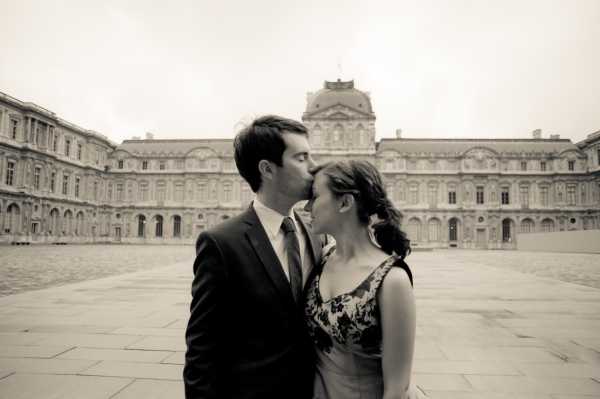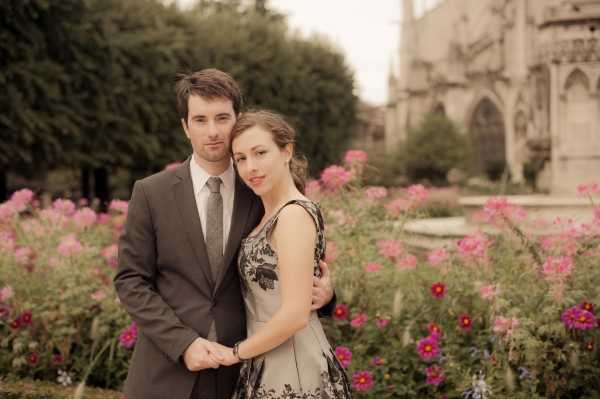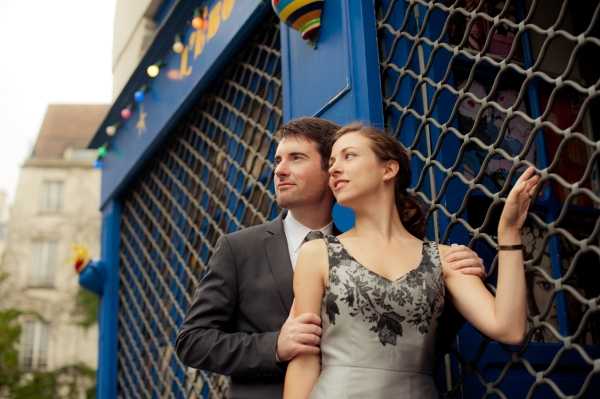 Chic and stylish engagement shoot and I really fancy a macaron!