Today we are privileged to take a walk through the truly romantic love story of real-life couple Michelle and Russell.
Michelle and Russell share the funny circumstances of how they met, the whimsical Amélie-inspired proposal that Russell planned, and the stunning and emotional photos of their special Nautical themed wedding day in the Côte D'Azur, France…
The Love Story
We met the day after Christmas. Russell and his friends were doing a bar crawl through Brooklyn, New York and they ended up at a brewery. Michelle, living in Brooklyn, went out to celebrate her best friend's boyfriend's birthday, which happened to be at the same brewery.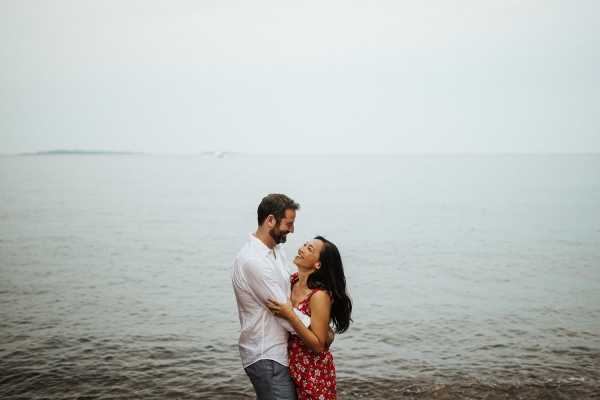 Michelle did not arrive until around 10 p.m. since she had been on the fence about going out that night – it was a particularly cold winter in New York. When she arrived, another guy in the birthday party group kept hitting on her and she was clearly not interested.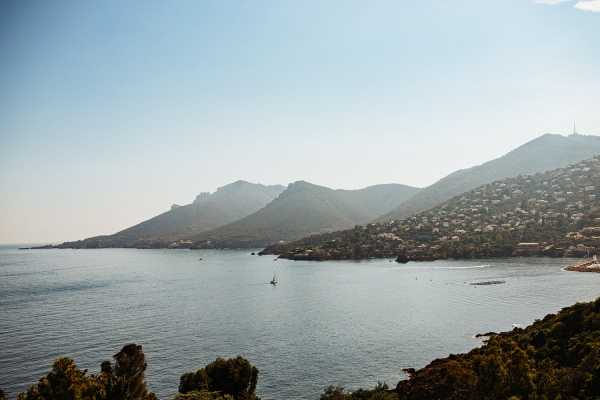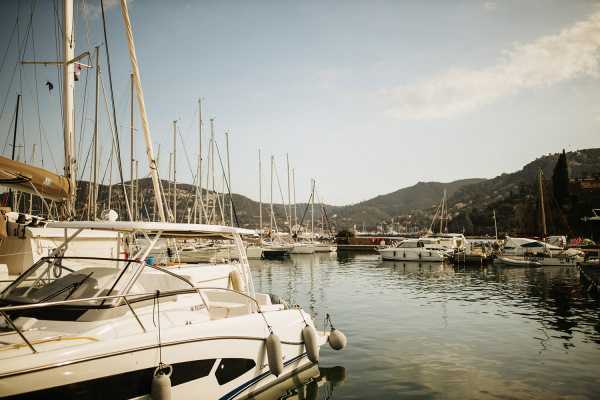 Leave me alone, I'm not interested
Finally, she had enough and took the guy by the collar, pushed him aside and said "Leave me alone, I'm not interested." Russell, seeing this exchange, was intrigued and approached Michelle when she was at the bar ordering a drink.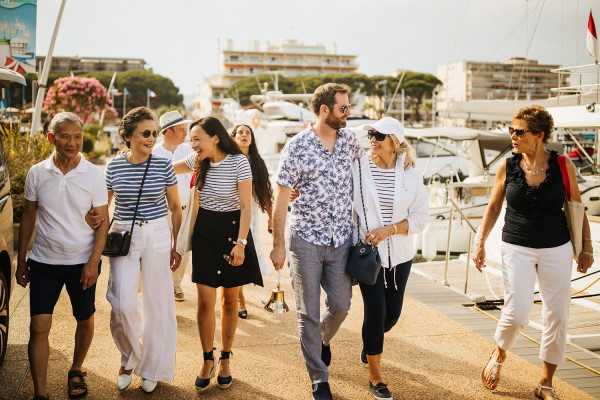 Russell asked if he could buy Michelle, and her friends, a drink. Michelle, looked at Russell with his beard and red/black checkered shirt, and good naturedly responded, "You can't afford to buy me a drink but I'll buy you a drink."
After some back and forth, Russell ended up buying drinks for Michelle and her friends, and the rest is history.
The Proposal
Russell's Perspective
It's a cold winter night in Brooklyn, and Michelle is scrolling through a list of on-demand movies when she spots "Amelie" and says, "that's one of my favorite movies!", unaware that the little known French comedy is also one of my favorites. It's the first movie we ever watch together, and one more reason why I'm quickly falling in love with her.
Set in Montmartre, Paris, Amélie is about a quirky girl who happens to see Nino, a boy she doesn't know, collecting discarded prints from photo booths. Puzzled by his behavior, she finds herself wanting to meet him, but is too shy to approach directly.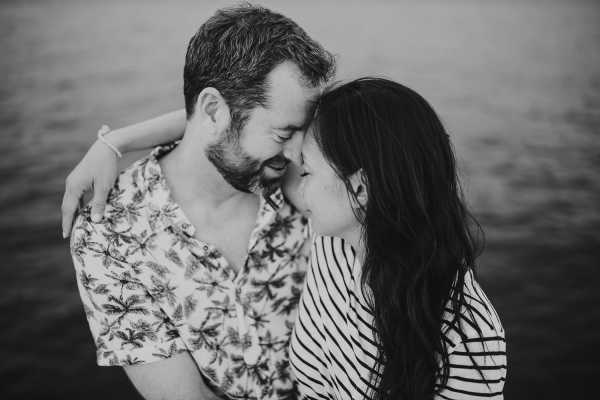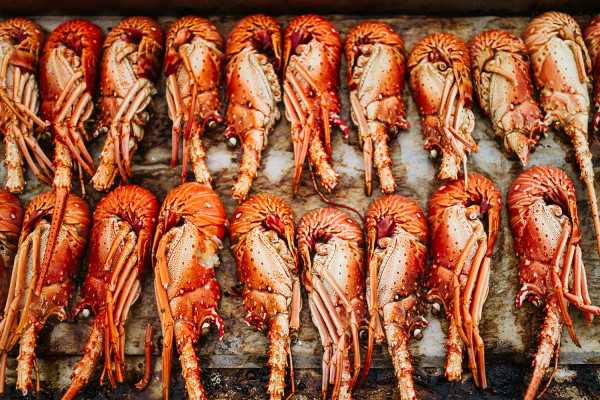 Instead, she uses elaborate clues to pursue him, without revealing who she really is. Nino responds by covering Montmartre with posters asking "Ou et Quand?" ("Where and When?"). In turn, Amélie takes a photo booth picture of herself holding a plaque displaying a time and place to meet. Tears the photo into tiny pieces, and places them underneath photo booths across Paris.
Nino eventually finds the pieces, stitches them together, deciphers the message, and finds Amelie.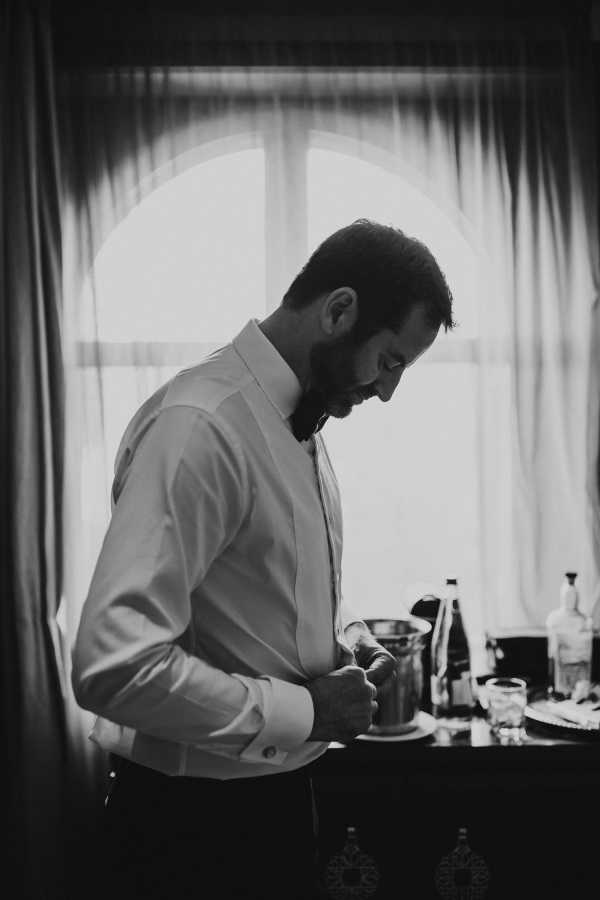 Fast forward two and a half years, and it's the 4th of July, Michelle and I just landed in Paris, and we're en route to our hotel. Emerging from the Metro station in Montmartre. Michelle is surprised to see the first of many posters displaying the words "Ou et Quand", looks at me and says, "Oh my God! They must be filming a sequel to Amélie!"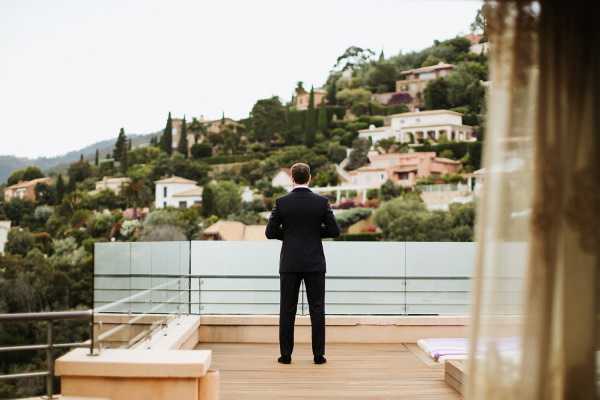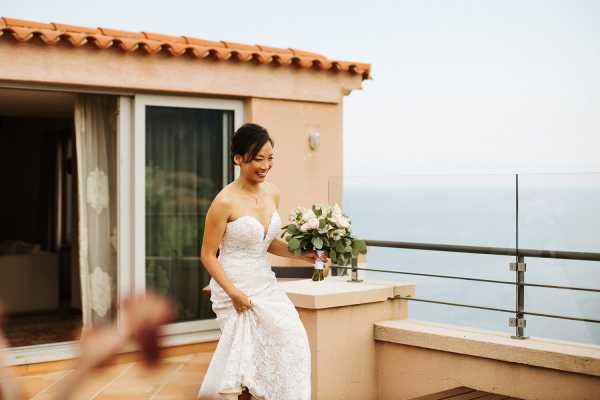 Little does Michelle know that weeks earlier I shipped these posters to our hotel. Miraculously, the hotel agrees to my plan: Place the "Ou et Quand" posters at the beginning of our route. To remind Michelle of the movie, followed by the far more important 2nd set. Which shows a picture of me holding a plaque asking her to marry me, torn up and stitched back together, just like the movie.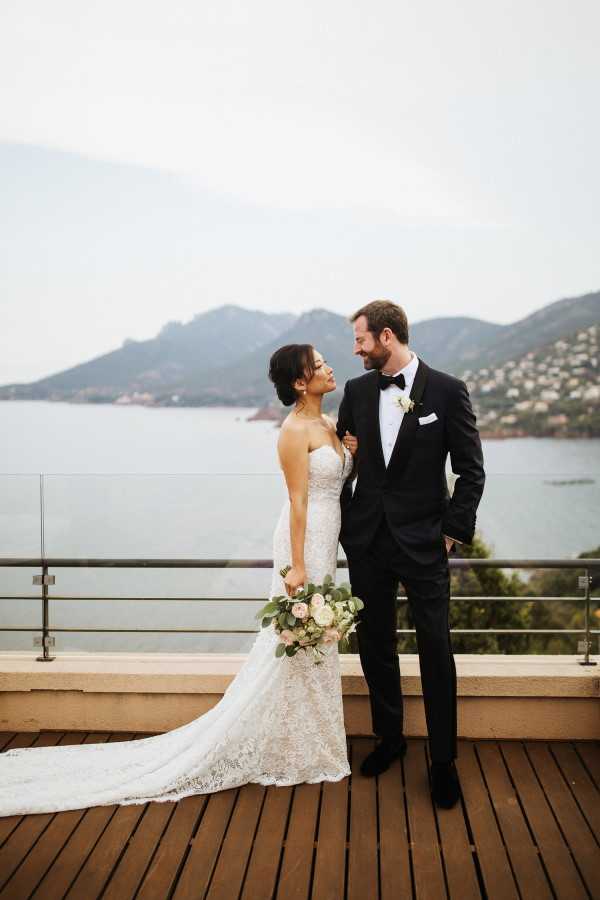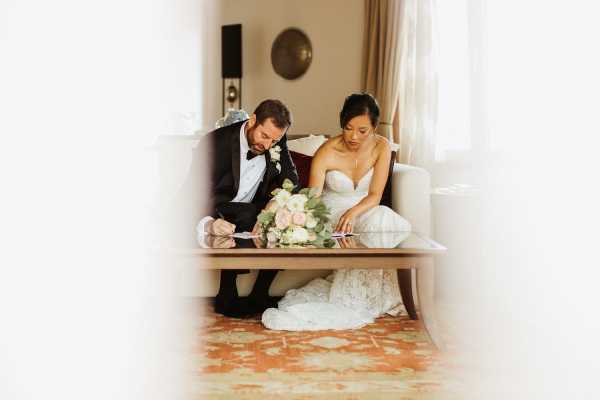 The "Ou et Quand" posters could not have worked better. But now, as we continue along our route, I start to scan rather anxiously for the "Marry Me" posters, and am relieved to see not one but two prominently displayed right ahead of us.
As we approach the posters, my heart rate soars, and I ready myself for the big moment. Only to watch in horror as she strolls right by them, oblivious to the posters of me staring right back at her…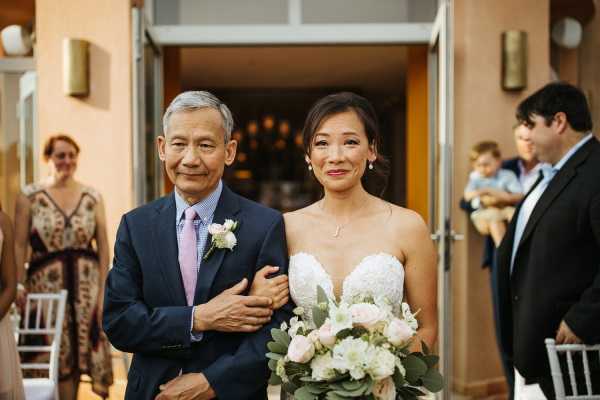 Michelle's Perspective
We take a redeye from New York to Paris, and after boarding our flight. Russell insists that we go to sleep after dinner service. I want to stay up and drink lots of wine watch movies. But he keeps telling me to go to sleep, to which I respond, "you're not the boss of me!"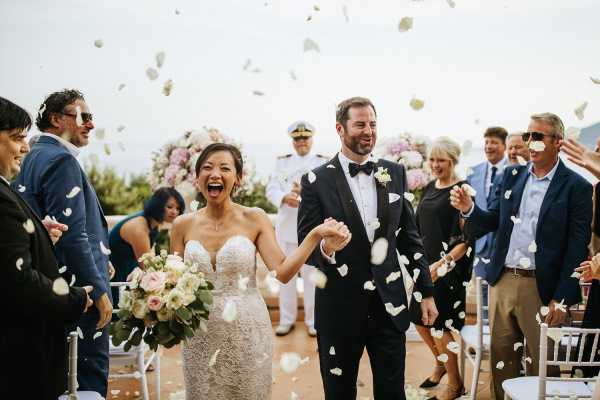 After landing we take the Metro to our hotel in Montmarte. Once we arrive at the Montmarte Metro station, Russell carries our suitcases up the stairs while I bound ahead of him to clear the path. At the top of the stairs, I notice "Ou et Quand" posters on two lamp posts flanking the station exit.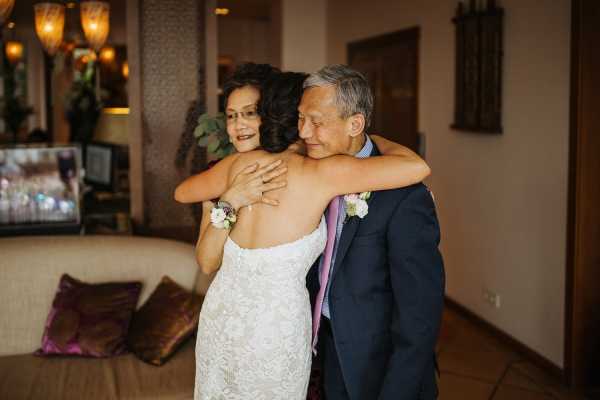 When Russell finally gets to the top of the stairs, I say to him, "Oh my God! They must be filming a sequel to Amélie!" "That, or there's nothing else going on around here", I say sarcastically. He chuckles as we exit the station.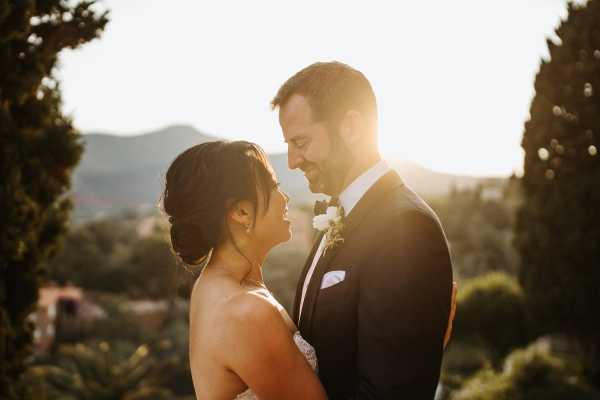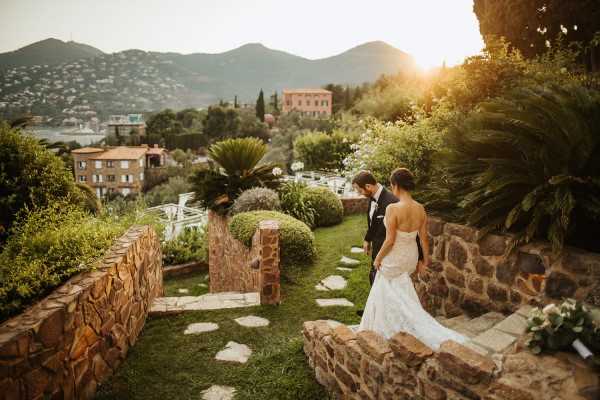 We cross onto a small traffic island, where I spot from the corner of my eye more "Ou et Quand" fliers and other posters. Which I assume are for guitar lessons or something. I think nothing of them and start looking for the street name of our hotel. All I want to do is check in and take a hot shower (little did I know I should have slept on the flight).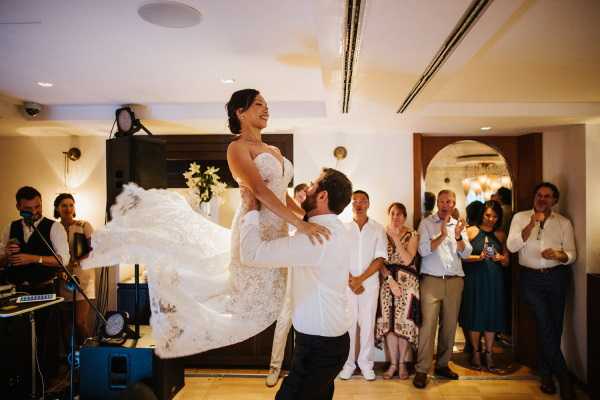 I spot the street that we need to take, and as I turn to see where Russell is. I notice that one of the fliers has a bearded man's face on it holding up a sign. The flier has an image that has been pieced back together after having been ripped up, which I assume is a teaser ad for the Amélie sequel.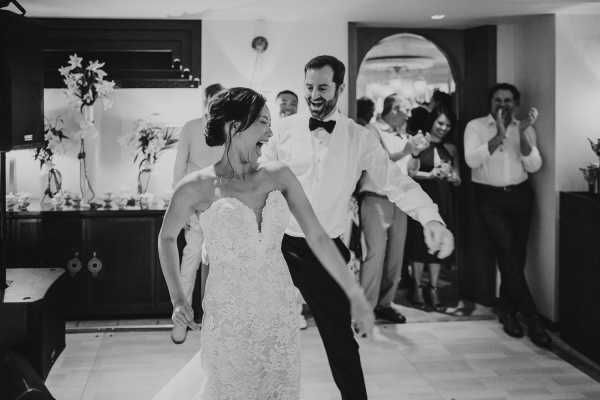 The man looks a lot like Russell and as I'm about to point out his doppelganger to him. I scan down the flier and notice it says "Michelle, Marry Me". My heart starts racing and for a split second I think there's a man that looks like Russell. Who wants to marry someone named Michelle and I think, "what a coincidence!".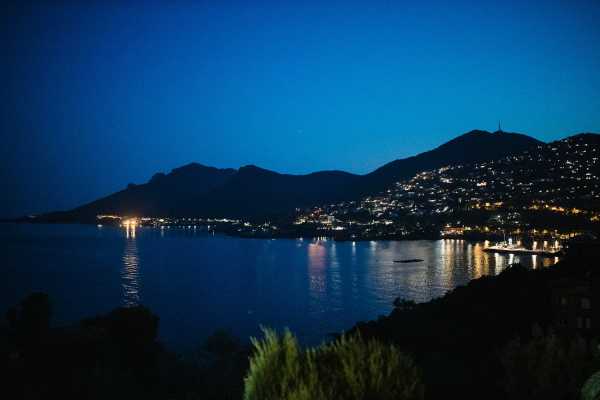 It quickly dawns on me that the bearded man on the flier is Russell and the "Michelle" is me. I turn around to find Russell on his knee, surrounded by our luggage, and he asks "Michelle, will you marry me?" And I say, "Of course I will."
The Honeymoon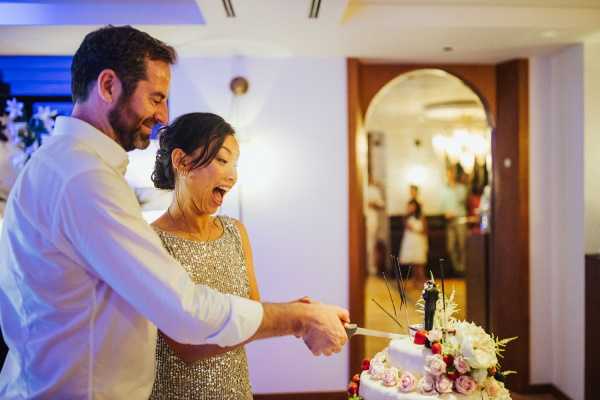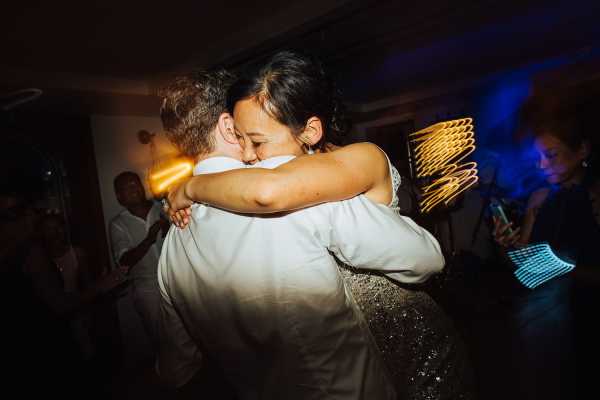 For our honeymoon, we left the day after our wedding and we did a bareboat charter in the Aeolian Islands. Our only regret was not taking a day after the wedding to unwind and then setting off on our honeymoon. It seemed a bit rushed. But we still had an amazing honeymoon.
Love Me, Love Me Knot: A Nautical Themed Wedding In France Snapshot
Love Me, Love Me Knot: A Nautical Themed Wedding In France Vendors
Photographer & Videographer Gione da Silva Images | Wedding Planner 1000 Times Yes | Venue Hotel Tiara Yaktsa Cote d'Azur | Wedding Dress Pronovias | Bridal Accessories Jangmi | Shoes Nine West | Florist Mara Ferris | Hair and Makeup Makeup Riviera | Suit Tom Ford | Grooms Shoes Stubbs and Wootton | Cufflinks Kamakura Shirts | Wedding Rings Jangmi | Caterer & Wedding Cake Hotel Tiara Yaktsa Cote d'Azur | Wedding Band/ Entertainment Brightlights Band