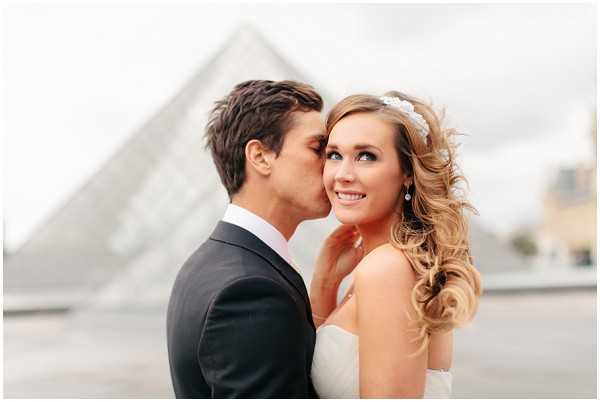 I am proud for each real wedding that I get to feature on the blog, but when it is one of our own Belle Brides I am super excited!  We met her back last year and after sharing her wedding planning journey from Australia I am delighted to share with you the real wedding of Belle Bride Hollie as she gets married in Paris!
So it is over to the new Hollie Durack: "It's been over a month now since I became Mrs. Durack and I still cannot believe how perfect our day was. Everything about our Wedding day, Holiday and Honeymoon was amazing, it was more than I could have ever dreamed for.
We arrived at our wedding suite the day before the wedding, the staff were amazing and had a bottle of champagne and flowers waiting for us. The view from our suite was unbelievable, we could see all of magical Paris from the lounge room.
 We awoke on our wedding day with the sun shining and not a cloud in the sky, I couldn't believe how lucky we were. The day before we headed to the Medici Fountain to check out the location and where we would perform the ceremony. As we were at breakfast we noticed a few clouds start to roll in but we crossed our fingers and hoped for the best. I did my own make up and hair so whilst I was doing that Bronson started to get ready. As time went on the clouds started to roll in quickly and the rain began. I started to get a bit nervous, the rain started to get heavier and I wasn't sure how the day would pan out.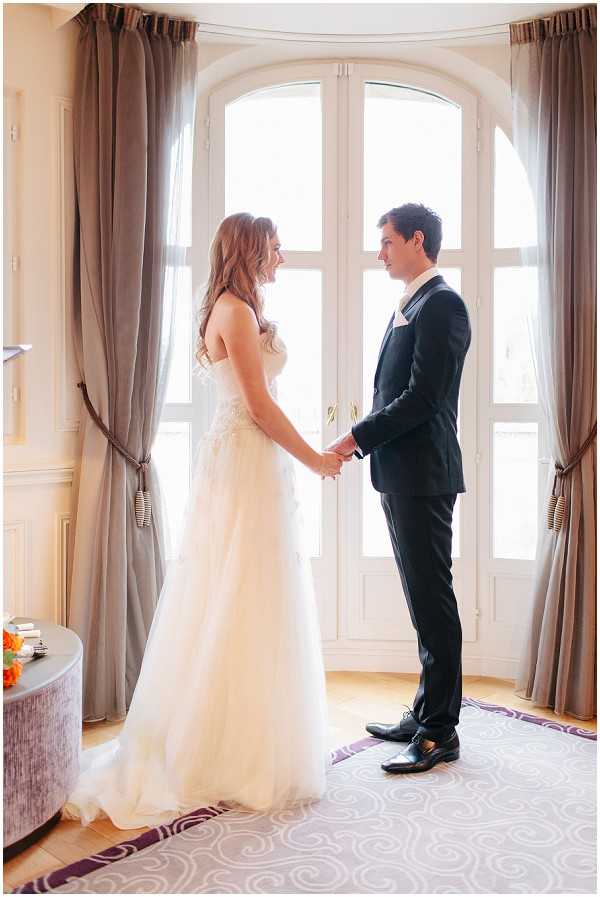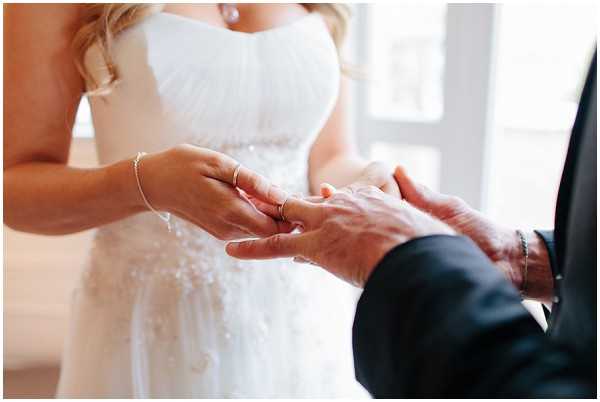 We skyped and called my Family before the photographer arrived at our hotel, they were so excited for us, today was the day I was going to marry my best friend. When Brian our photographer from French Grey Photography arrived to our suite the rain was very heavy and it was quite cloudy outside. Brian came up with a great idea, as our suite was very big and luxurious he proposed we have the ceremony in the room and then head out around Paris to take the photos. We moved the room around and it looked perfect, we had huge windows with a stunning view and lots of space for me to walk towards Bronson.
 Our celebrant Kasia (also Brian's wife) arrived and she offered to help me get into my dress. It was time to start, I was so excited. Bronson headed down to the hotel bar with our wedding car driver, Andre from Locarolls as I got into my dress. It was the moment I had been dreaming of, the day I put my wedding dress on to get married. Everything went so quickly; it was almost like time was sped up. Once I was in my dress, Bronson had arrived back to the suite and I was in the bathroom ready to walk toward my soon to be husband. 
I was in the bathroom, checking over my make up and hair when I heard our song, the song that gives me goosebumps and reminds me of the love we share. I took a breath and said to myself "this is it", I has butterflies in my stomach but I was overjoyed that I was about to marry the man of my dreams. As I headed towards Bronson everything felt so right, he looked amazing and the smile on his face was unforgettable. Our vows were beautiful, romantic, traditional and absolutely perfect. We had a few glitches trying to set up skype so my family could watch but all in all it was everything I thought it would be.
Once our vows were done and we were cracking open the champagne we noticed the rain had stopped and the clouds were starting to disappear, I couldn't believe how lucky we were. Kasia explained to us that having rain on our wedding day is actually good luck, I sure felt lucky. We headed down to the car and when we stepped outside we saw our amazing wedding car in person for the first time.  We had chosen a 1950's Rolls Royce and it fitted the Parisian style wedding perfectly.
We drove around Paris, taking photos as Husband and Wife, it was like a dream. . It really was our lucky day, we got to The Lourve to take photos and it was empty, not a person in sight, we couldn't believe our luck. The day just kept getting better and better. The locations for our photos were magical, it was like something out of a movie.
Our wedding day was by far the best day of my life.  Everything went not quite as we had planned but there is nothing I would have changed. I cannot thank everyone who was involved in our special day enough.
I hope your readers have enjoyed my journey and are as excited to see the pictures of my wedding, as I am to show them."
So that is it the end of another Belle Bride's wedding story!  Thank you so much to Hollie and Bronson for sharing their wedding planning journey with us and I hope you join me in wishing them a huge congratulations and many happy years together.

Wedding Suppliers:
Photographer: French Grey Photography
Wedding Car: Lacarolls
Stationery: La Belle Invitations
Jewellery: Beafree Designs
Celebrant: Kasia from French Grey Events
Dress: The Bridal Company
Dress designer: Elianna Moore
Shoes: Alan Pinkus
Accommodation: Citadines Suites Louvre Paris: Grand suite
Bracelet: Tiffany and Co
Bag: Oroton
Bronsons suit: Oxford
Bronsons shirt & belt: Hugo boss
Bronsons cufflinks: Oroton
Bouquet: Was organised by French Grey Events