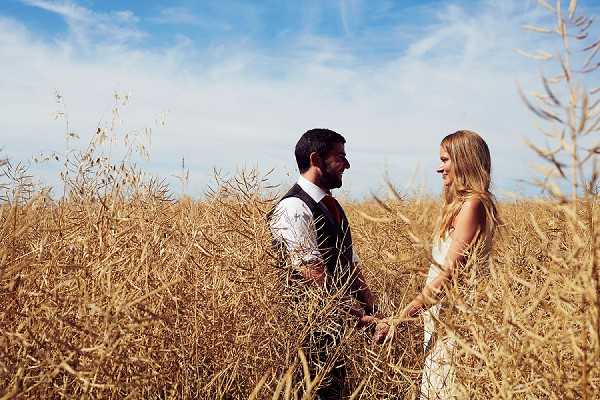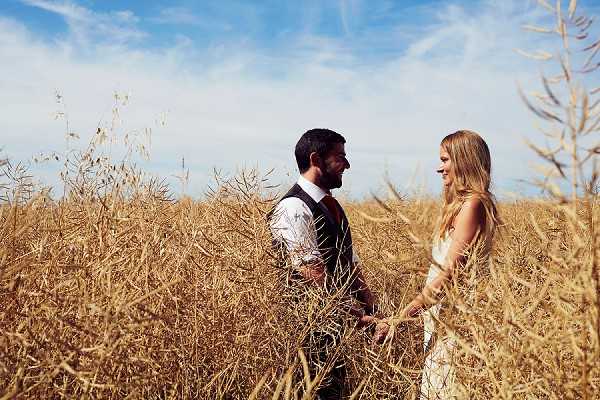 Happy Friday Folks, we are finishing this lovely week off with a Manoir de la Gabertie relaxed DIY wedding. Our bride and groom wanted a relaxed, rustic affair in South West France for their nuptials that perfectly suited their laid back personalities and that is exactly what wedding planner And Then We Got Married fulfilled for this happy couple.
From vintage crockery to mix and match chairs, each rustic detail had been carefully prepared. If you are looking at planning your very own DIY destination wedding in France then you've come to just the right place. You'll also find even more wonderful DIY posts on French Wedding Style here including how to create a gorgeous DIY fine art wedding bouquet tutorial.
I'll now pass you over to And Then We Got Married to walk us through Katy and James's Relaxed DIY Wedding…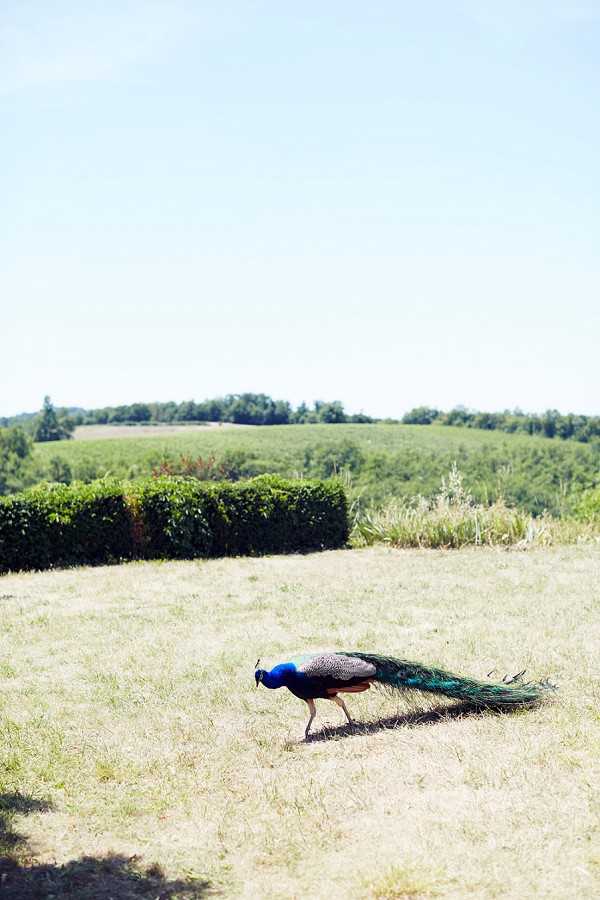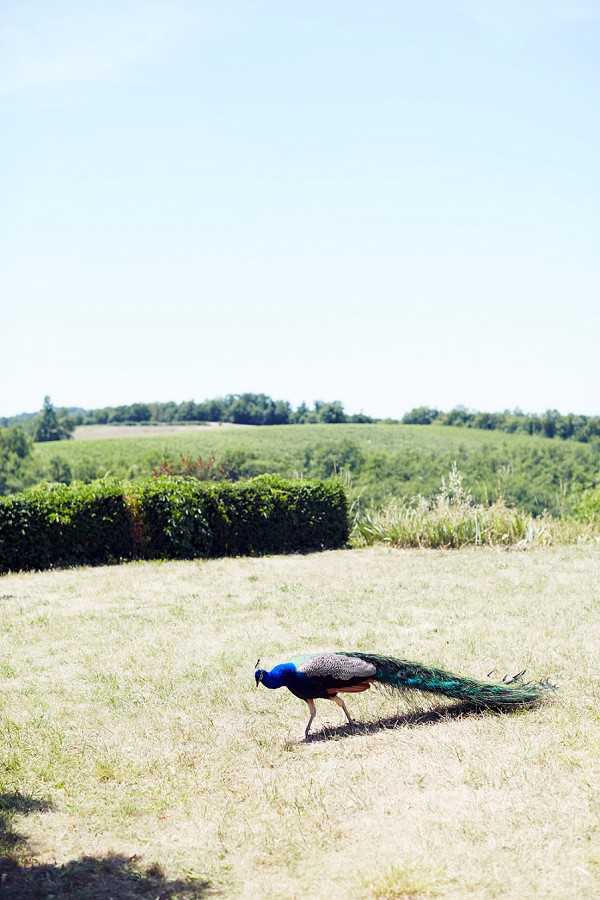 "Katy and James's wedding was DIY at its best. They embraced the local community and worked with artisan suppliers throughout, which was very much in keeping with their ethos."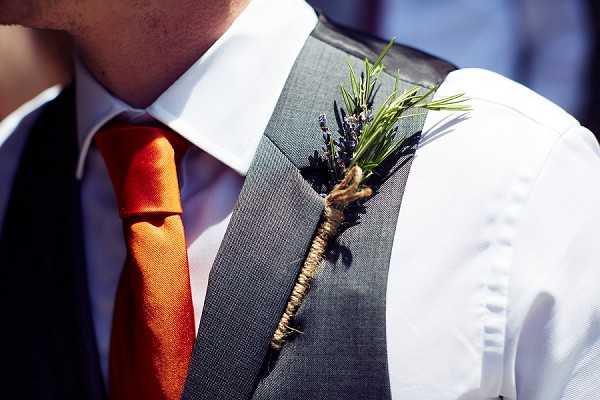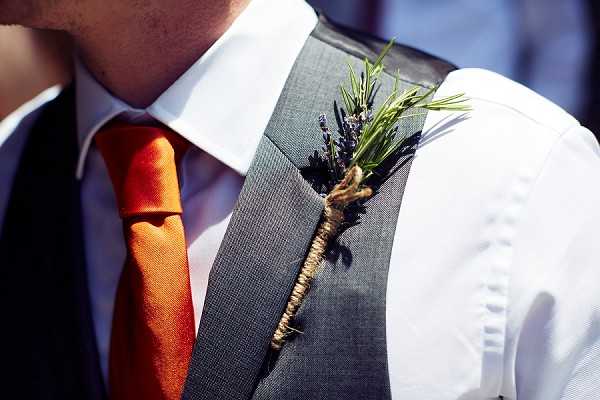 "From the first day I met them, I knew their wedding was going to be a boho dream. You can't help but see how much they love each other and, despite their hectic London lives, they are so chilled out and well suited to the South West of France."
"Their venue suited them perfectly. They had already fallen for it before coming to France to visit and it wasn't a difficult decision for them to go ahead and book. From Leo the peacock to the host of chicks that had hatched just a week or two before the wedding, the manor and its beautifully rough-around-the-edges, South West rustic charm provided the perfect setting for their big day."
"The ceremony took place in a clearing under a tree, which Katy and James decorated with ribbons. This spot overlooks the valley and the views are spectacular. Following the ceremony, they held their canape reception in the same clearing with our favourite accordionist, Jacques, entertaining the guests."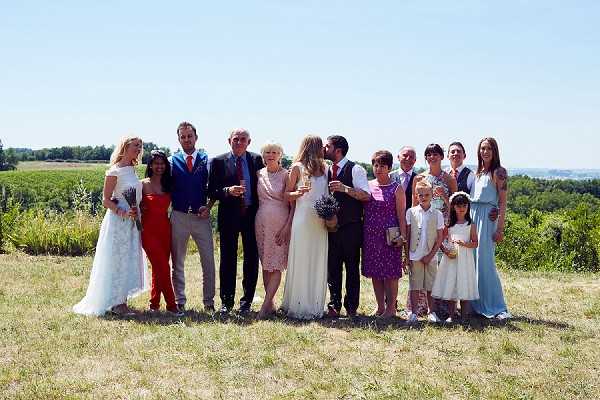 "Katy and James had already told me that they were going to be cooking their own wedding dinner – a Toulouse sausage casserole, the ingredients for which we sourced from a local artisan butcher – and they wanted to serve it on mismatched antique plates. One of our first tasks therefore was to visit some brocantes (French antique shops). We had great fun sourcing their beautiful crockery collection, including serving dishes and antique silver serving spoons, which looked fantastic on the rustic trestle tables we'd hired from Oui Mon Coeur."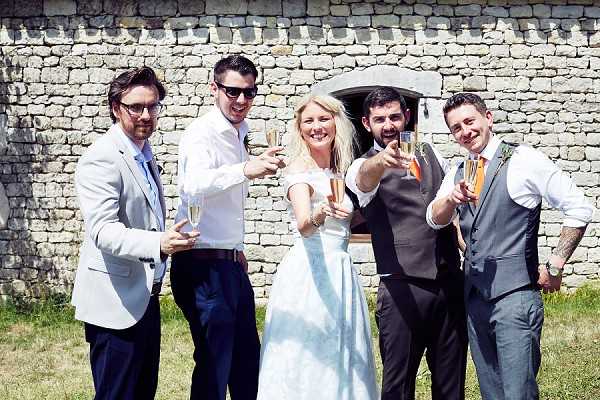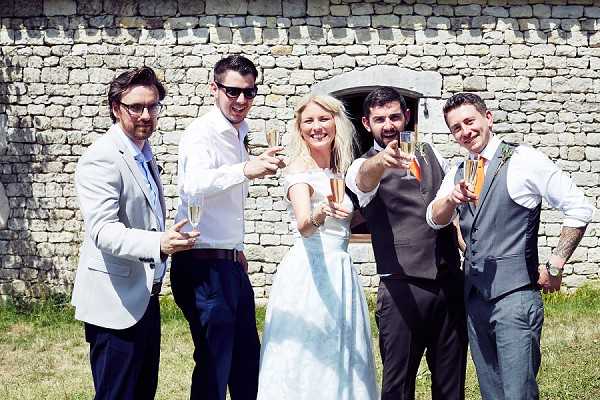 "Dinner was held on a terrace at the back of the venue, with the valley as the backdrop. As the sun set, the guests were bathed in a golden glow, which photographer and friend of the couple, George Coppock, captured just beautifully."
"They were also keen on having mismatched chairs, which we hired with the tables. To keep things looking chic, we opted for uniform glasses and cutlery and kept the styles simple. The overall effect was beautiful."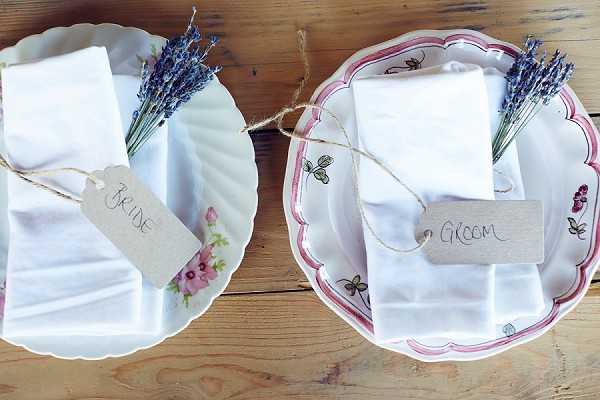 "Their wines were selected from two excellent winemakers in Bergerac – Chateau les Fontenelles and Chateau Caillavel – where they had tastings with the winemakers in the lead up to the wedding. They opted additionally for a local sweet wine from Monbazillac to accompany their post dinner cheese, along with a mixture of baguettes from the local boulangerie."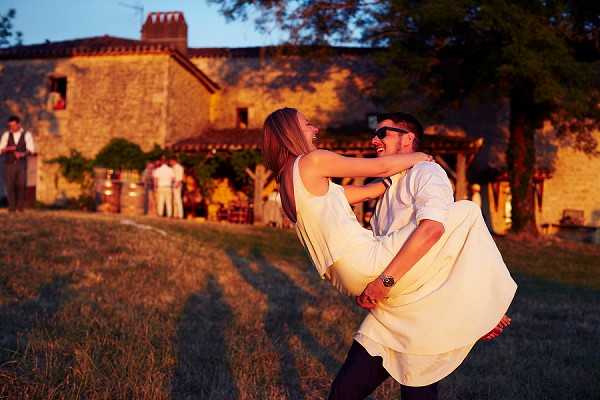 For even more inspiration check out one of our favourite DIY weddings on FWS, a sweet rustic countryside wedding near La Rochelle.
Manoir de la Gabertie Relaxed DIY Wedding Snapshot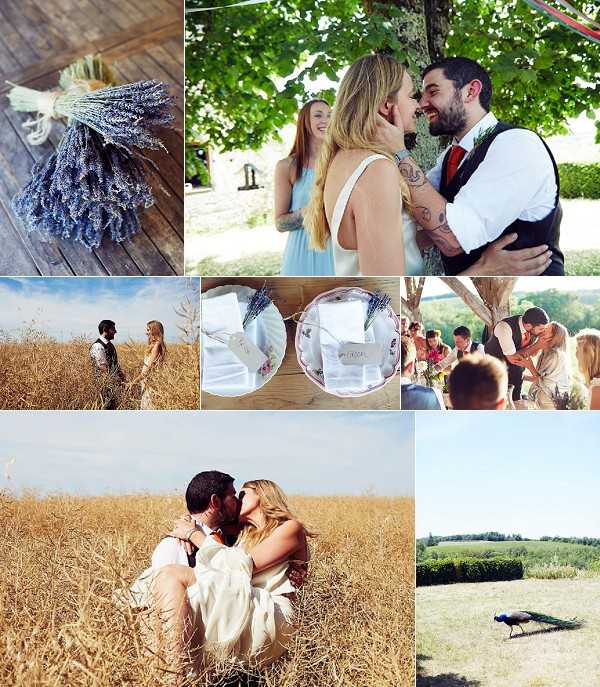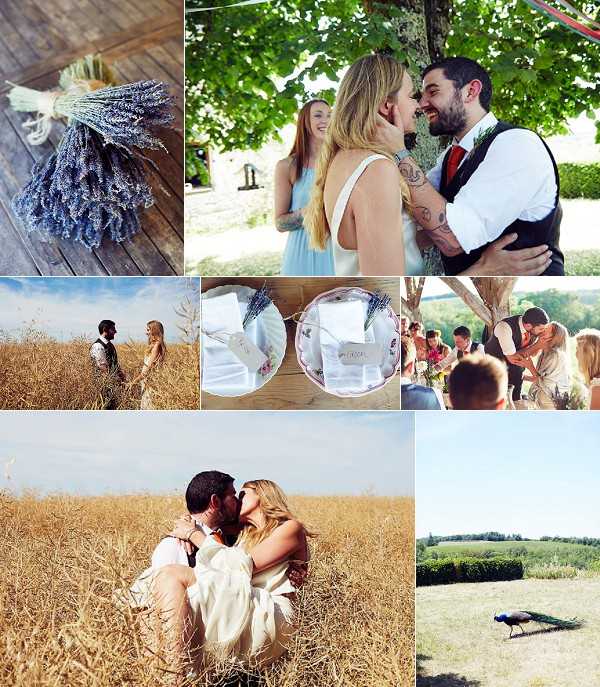 Wedding Vendors
Stylist: Love Coral Berry | Planner: And Then We Got Married | Photographer: George Coppock | Hire: Oui Mon Coeur | Venue:  Manoir de la Gabertie
Save
Save
Save