Hello, I hope you are ready to pin away because today's sweet rustic countryside wedding near La Rochelle is full of swoon worthy details!
I was a little more excited than usual when I opened up these beautiful images captured by the very talented Fine Art Photographer Paula O'Hara, not only because her photography is stunning but this wedding is close to one of my favorite city's in France – La Rochelle!
I recently wrote about the beautiful city of La Rochelle as part of our wanderlust series here at FWS. La Rochelle is situated on the southwest coast of France in the Poitou Charentes region which falls into the famous micro-climate, which is said to boast similar weather to that of the Côte d'Azur! It's a location which should not be over looked when planning your French wedding.
Our beautiful bride will be walking you through her rustic countryside wedding today…
"We had always planned on going away for the wedding and the South of France seemed like the perfect place. Initially we sourced venues in and around Provence (thoughts of lavender fields, sunshine etc.) but were surprised by how expensive the venues were.
In addition, they were very high end luxury houses and we wanted a more relaxed, rustic feel to our wedding. I did some more research on the internet and found that the South West of France offered fantastic sunshine, a mild autumn and good flight connections from the UK (Belfast and Scotland primarily)."
"I am happy to say that I got to design my own dress. I didn't even go to many bridal shops I just knew that I wasn't going to find what I was looking for. I went to a vintage dress shop in Belfast and saw some gorgeous pieces, but they didn't quite suit me. So I found a dressmaker in Edinburgh to design the dress and was able to pick the fabric/designs and choose an incredible cobalt blue petticoat!"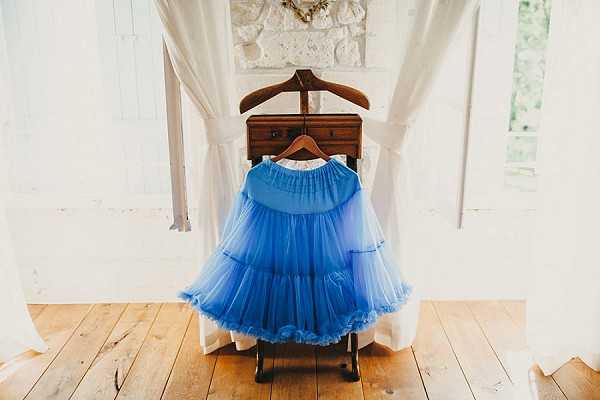 "My shoes were Irregular Choice from Schuh (blue paisley pattern and pearl details)."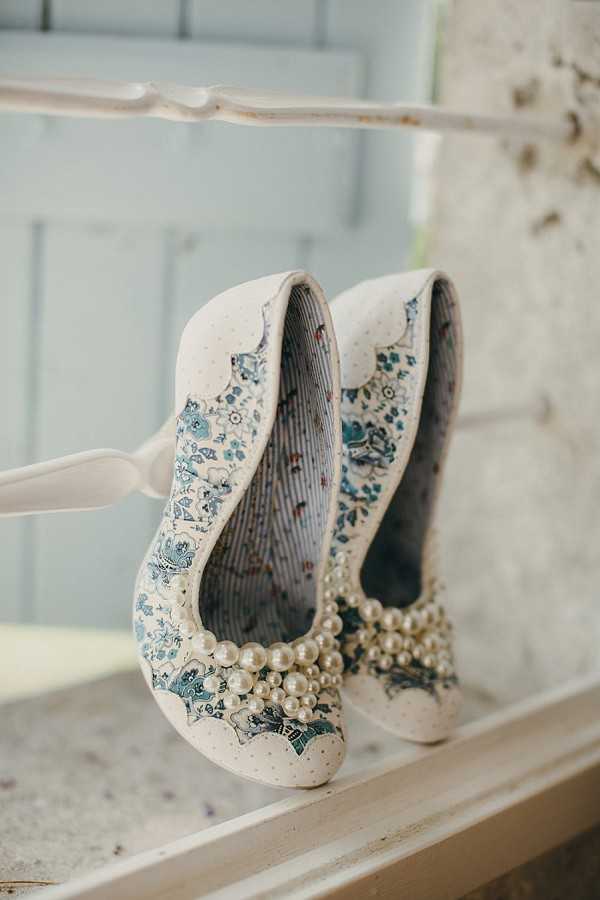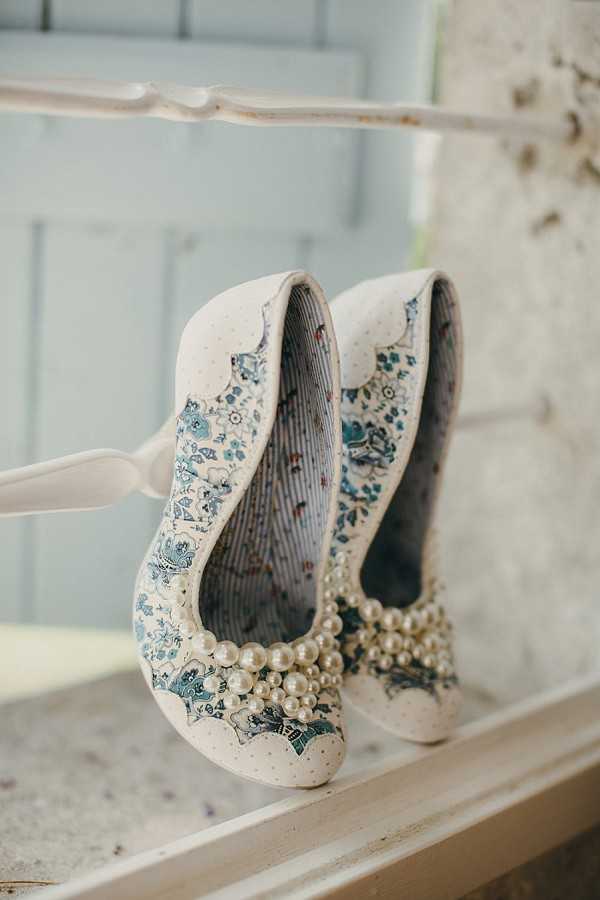 "I really wanted colour in my outfit and have always loved the 50s tea length dresses in golden duchess satin. In addition, I am not quite so confident about bearing all my shoulder skin and so I choose gorgeous delicate French lace for the top and bodice detailing. French lace ended up being quite apt for where we got married!"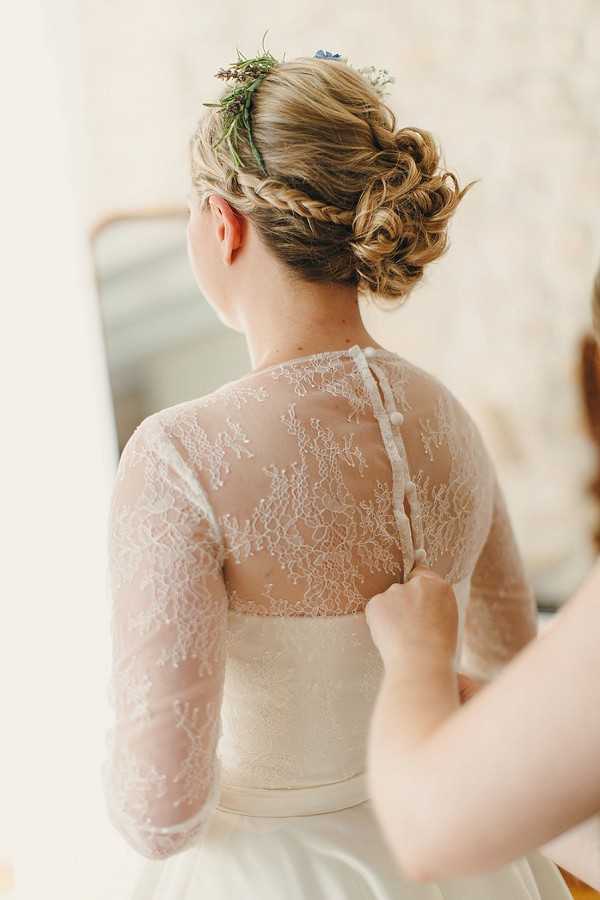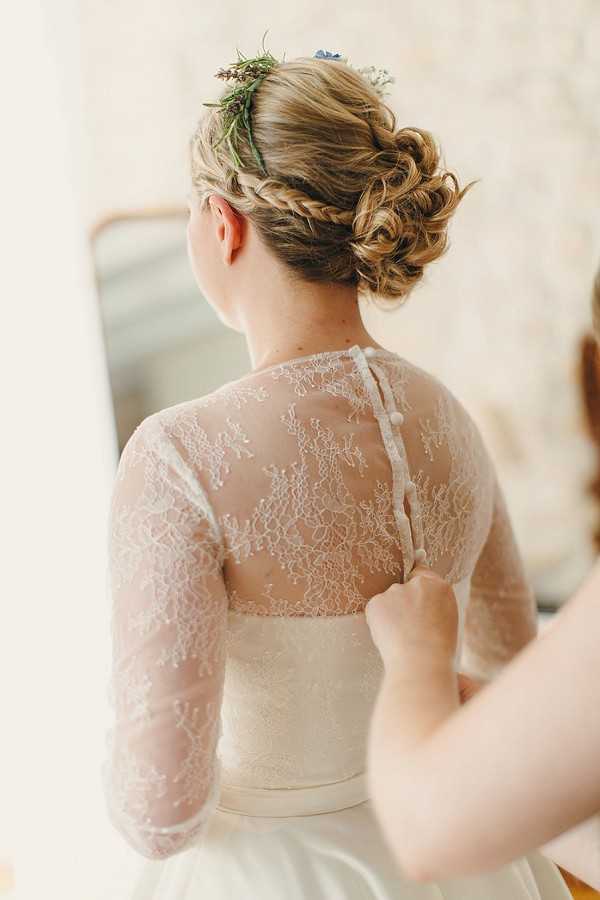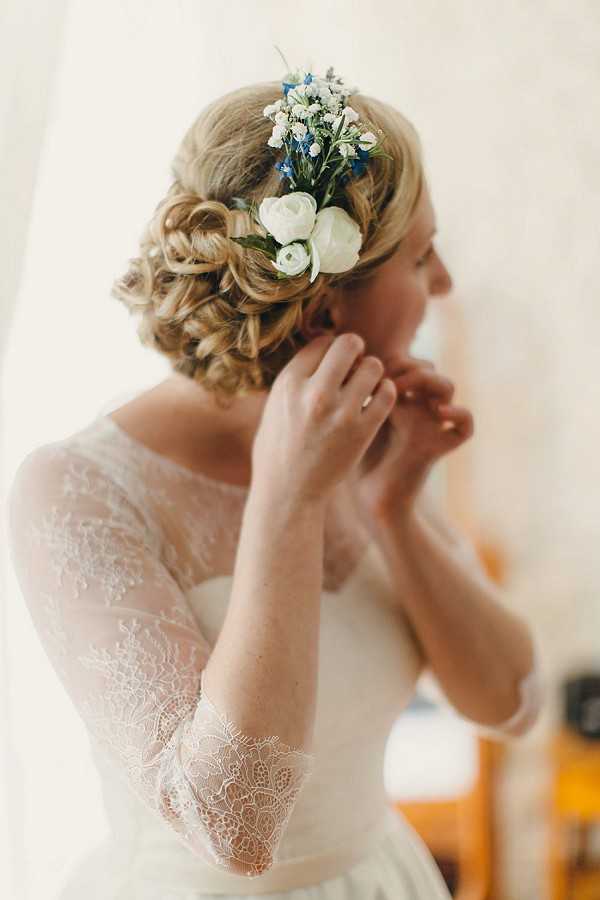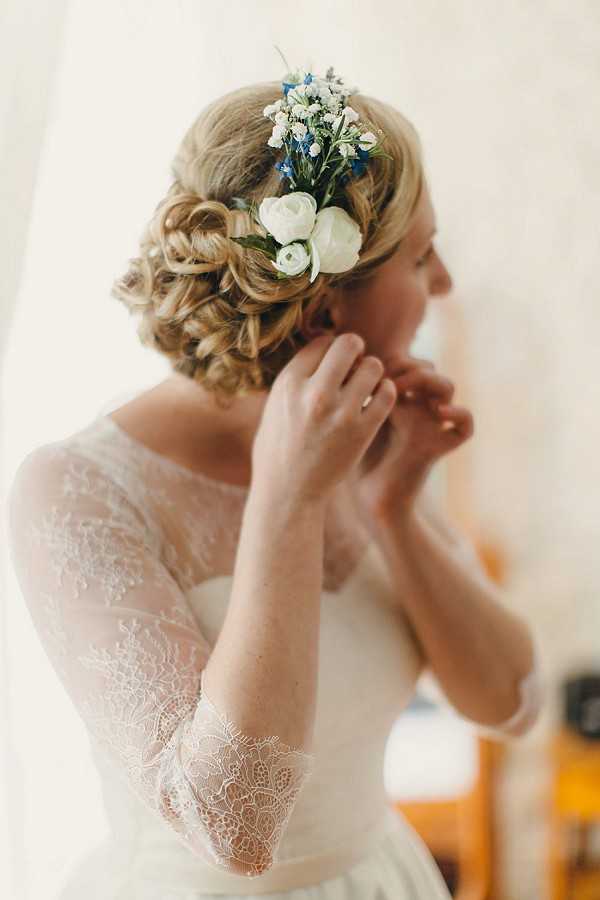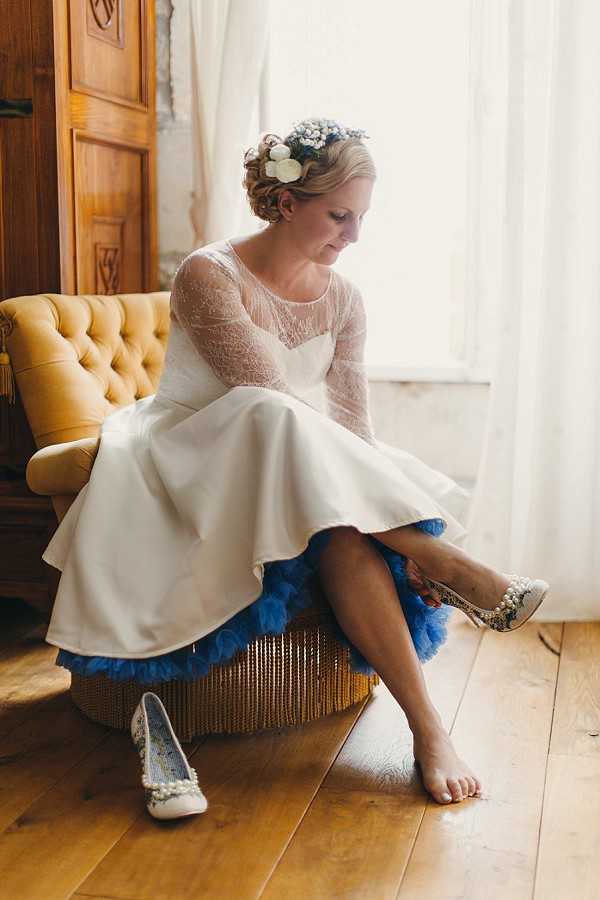 "Alan wore his Hamilton family tartan kilt, Bonnie Prince Charlie waistcoat with Jacket and cobalt blue ruche cravat."
"Alan's mum also made the boutonnieres, including thistle and lavender, for Alan, his brother and his Dad."
"We have been together for ten years this year (2016) and we met when I had just turned 21 at a gig in Nectar bar, Edinburgh where Alan's cousin's band was playing. His cousin is the partner of my best friend and so I went along to support them. Alan was there and he came along to speak to me shortly after we arrived – apparently he had seen me when I came in! However, our mutual friend Cara intentionally spilled water on his lap as a joke but he still came over to speak to me with slightly soggy jeans. We had a laugh at this and the rest is history…"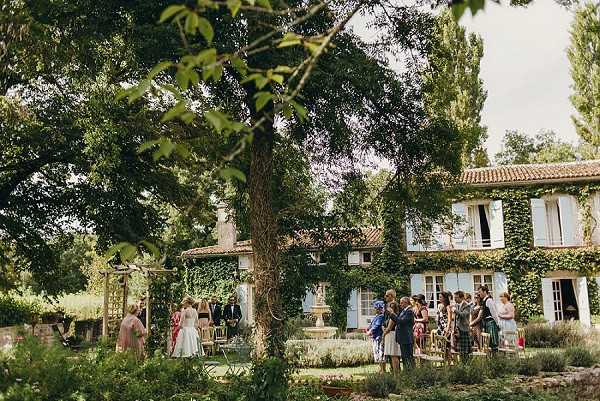 "Our proposal story…Alan took me away to a log cabin at Nethy Bridge in the north of Scotland for my birthday in March 2014. It was a beautiful place beside a forest and a huge duck pond! We had gone walking during the day and then, being rugby fans, popped into a local pub to watch the final of the Six Nations Rugby. Ireland ended up winning and I was ecstatic! Most of the pub were either Welsh or Scottish fans and so given their own games hadn't gone to plan we had a lot of Irish converts by the end of the day 🙂
We then walked back to our cabin to enjoy the outside log fire hot tub under the stars. It was there, armed with a cycling bottle of Prosecco (no glass in the hot tub!) that Alan nearly drowned by "getting on one knee" and offering me a very melted Haribo ring and asked me to marry him. It was such a gorgeous night and I of course said "yes"."
"We came across Le Petit Moulin and the photographs blew us away. It was exactly what we were looking for which included a beautiful, authentic stone house, expansive grounds and gardens, a large swimming pool area and pretty farming fields nearby. I also got a great feeling about the wedding coordinator there who seemed very genuine, attentive and flexible from our first contact with her.
We actually ended up booking the venue without visiting it! Our planning visit came in April 2015 when we went over to meet the team and could not have been happier with the venue 🙂"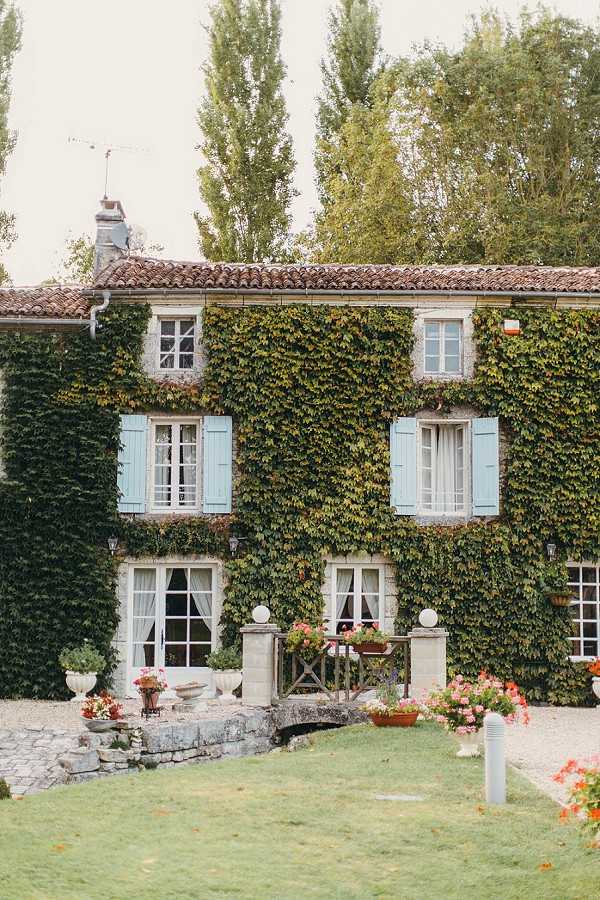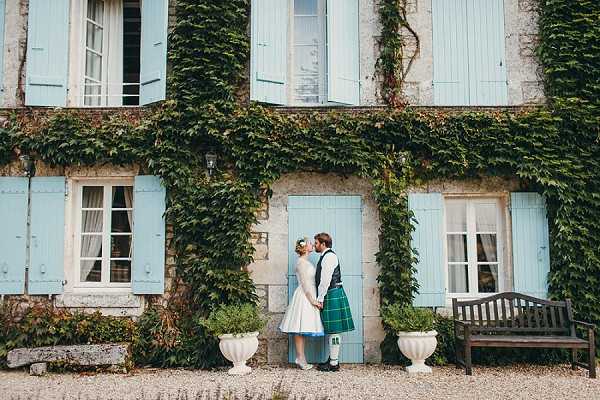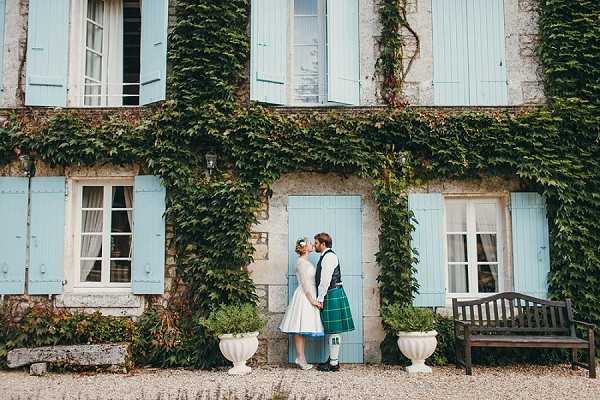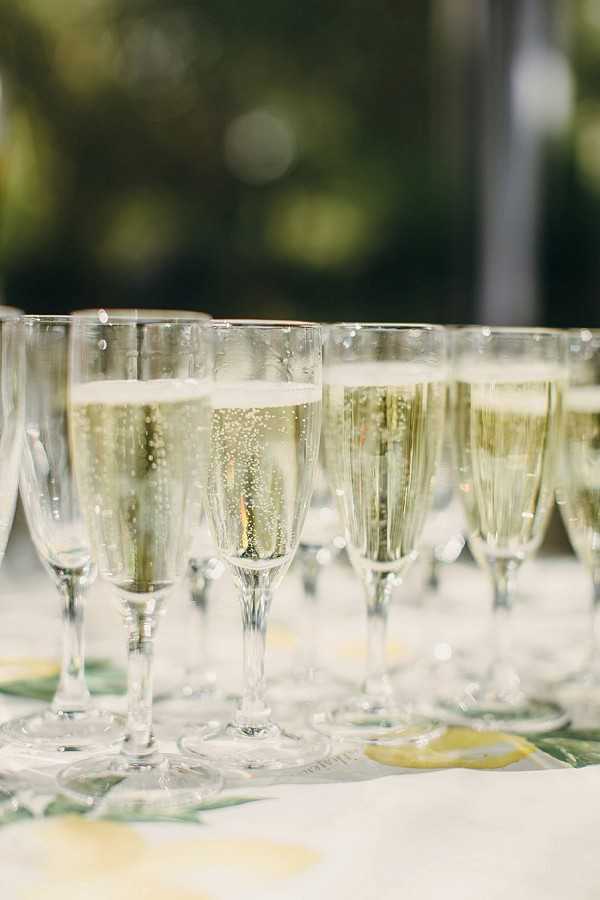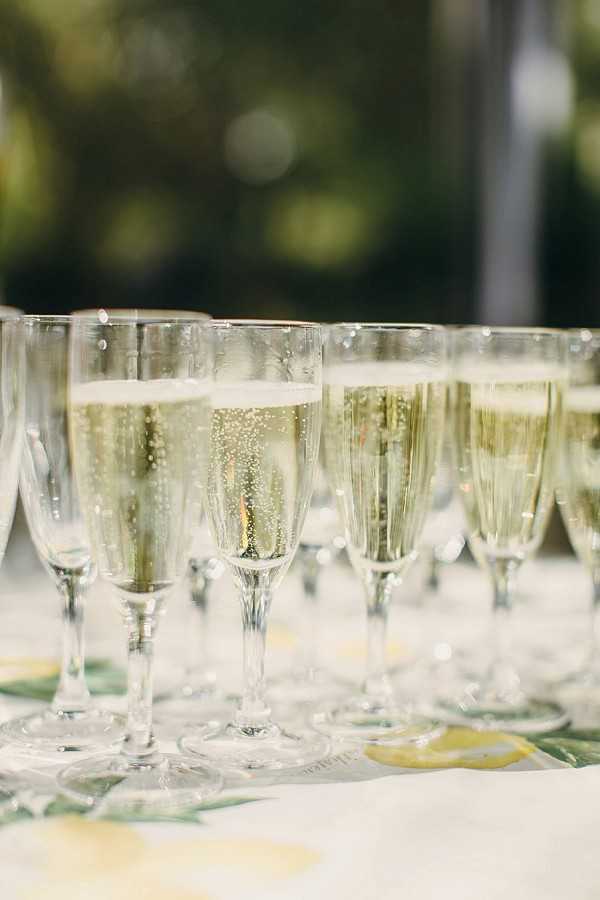 "Our theme was always meant to be a relaxed, rustic "in the country" vibe with detailing elements that meant something to us. This included details such as biscuit favours from my Nanny's village, Edinburgh Festival Seating plan, homemade labels for the wine bottles by Alan's mum, origami animals for the tables (made by the guests the day before!) and flower arrangements in copper pots organised by my Mum and sister Emily."
"We very much wanted to hand make as much as we could and this started from the wedding invitations right through to our Thank You cards.
Mainly homemade with a lot of the local suppliers used for catering."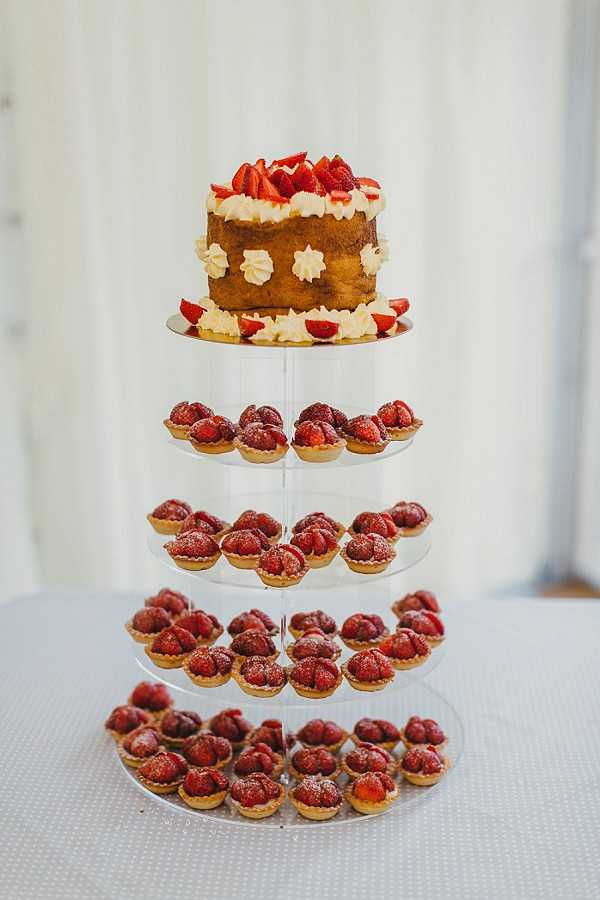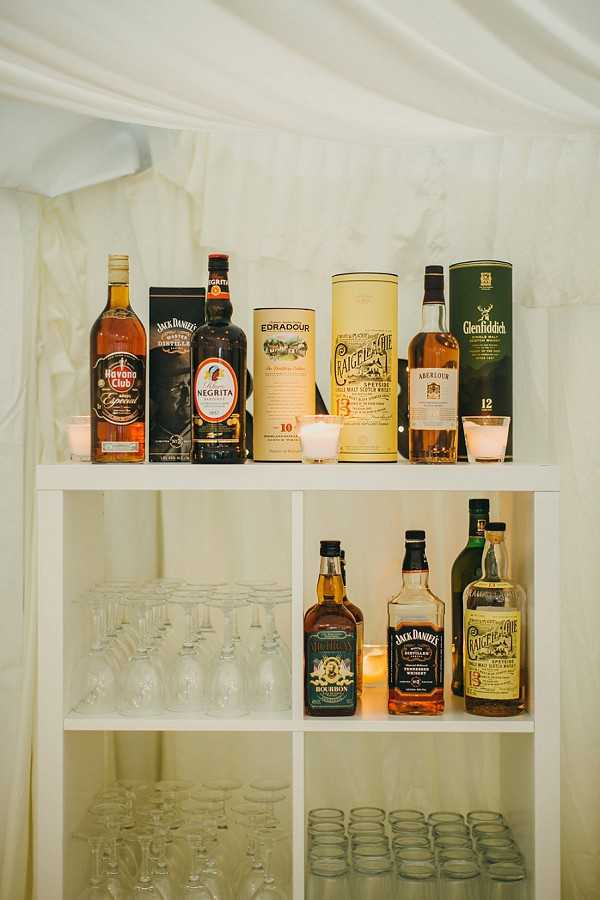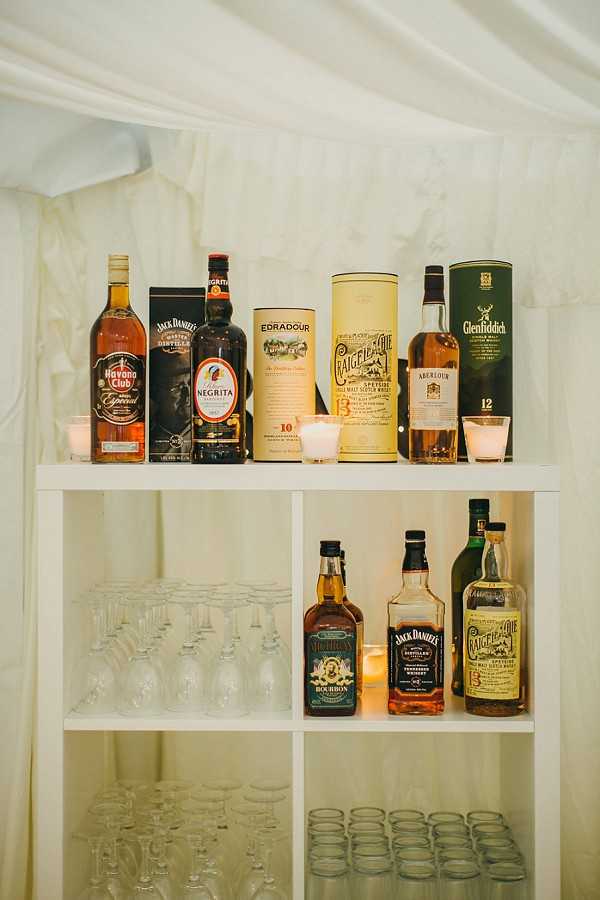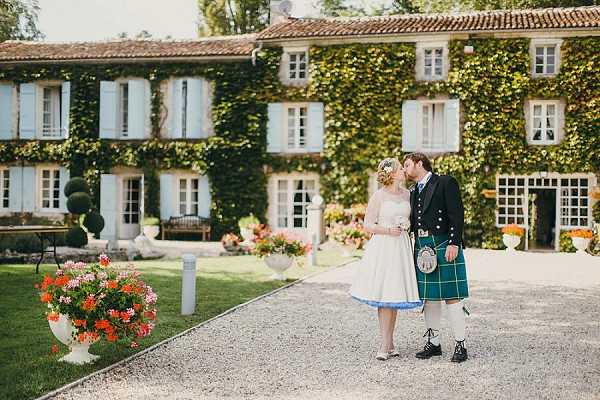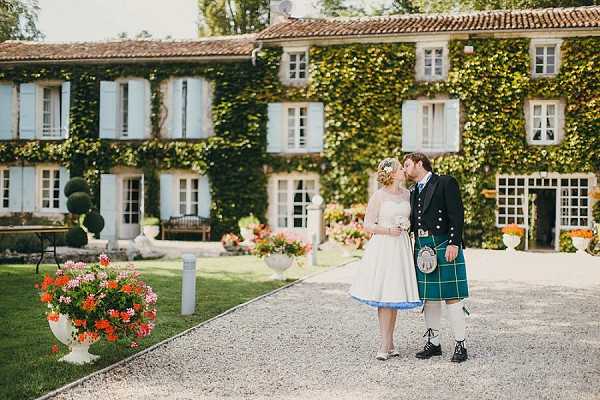 Our lovely bride has a little bit of advice for all you lovely couples planning your wedding in France…
"Go with your gut feeling when it comes to wedding planners. If you find them too pushy or that they have ulterior motives then stay clear. You need someone 100% trustworthy on the ground in France when you are not there and having someone that knows your style/budget/feelings is incredibly important!"
I love everything about this pretty wedding, you can feel the love that has gone into every detail and what a stunning wedding venue.
Have a great week!
With love,
Christina x
 Rustic Countryside Wedding Near La Rochelle SnapshotWedding Vendors
Wedding Photographer: Paula O'Hara | Assistant shooter: Kelly McAlister | Wedding Planner: Jenny at Le Petit Moulin | Wedding Venue: Le Petit Moulin, Annepont, France | Wedding Dress: Lady JoJo Bridal | Bridal Shoes: Irregular Choice shoes | Florist: Ellerymay La Fleuriste | Hair: Emma Louise Hairstylist | Make up: Vata Beauty | Bridesmaids Outfits: TFNC London | Bridesmaid Accessories: Accessorize | Wedding Rings: Cred Jewellery & H.Samuel | Wedding Favours: Asnelles Biscuits from Nanny's village in Normandie | Wedding Celebrant/Officiant: Caroline Cousins | Wedding Guest Accommodation: Le Moulin d'Annepont