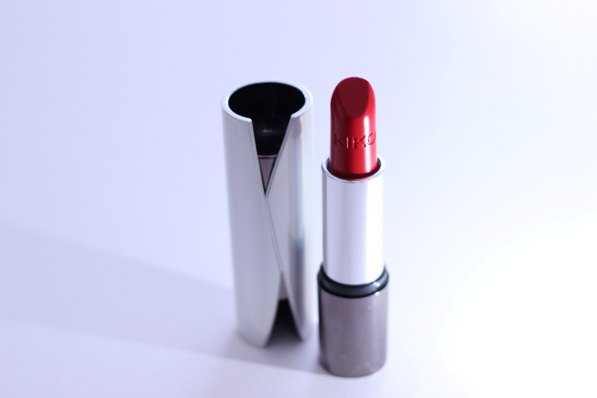 Looking good on your wedding day is something that every brides seeks to accomplish and one of the most important aspects to this is long lasting lipstick that is going to last the whole of your wedding day.  But how do you make your lipstick last all day?  I asked our resident FWS makeup artist and hairstyling expert Carey Hawkins to share her best tips…….
There are lots of things that need to last the day at a wedding…flowers, the icing on the cake and your make up.  One thing that needs to stay put is your lip colour.  With so much talking and kissing just how do you get it to the of the end of the day?  With my full proof application techniques you can kiss until the last dance with your lips looking perfect.
Preparation is the key.  Ensure that your lips are soft and there is no flakiness.  A warm flannel gently rubbed over the lips at bedtime and then a big dollop of nourishing balm left to work overnight and you will wake up with super smooth kissers. Try Hurraw Night Treatment Lipbalm. It is vegan and full or natural goodies.
On the day of the wedding you need a base balm that is not greasy but matte.  My favourite lip prep is Nuxe Reve De Miel in a cute little glass pot.  Put this on first thing and again before you start your make up.  Next blot the lips and take your foundation right across the lips (if you are wearing a strong colour) or just where there is any discolouration at the outer edges of the lips and blend well.  Add a touch of highlighter to the cupids bow.
Image by David Page Photography
I like to put on lipstick first then outline with a liner but you might want to try the other way around too. Apply one thin layer of lip colour with a fine brush then blot with one layer of a tissue (just pull the tissue apart), keeping the lips together. Then apply a second layer and outline carefully with a matching sharp lip pencil, blending the two together with the brush where needed.  If you make any mistakes cover with concealer or foundation and re draw. To finish check how it looks from a distance and your teeth are free of colour.  Don't forget to take the colour right to the inside finer areas of the lips otherwise you will have gaps when you smile.
I like to finish by applying a clear gloss with my finger in the middle of the bottom lip, for some extra oomph and to make the lips look fuller on camera.  No lipstick will look completely perfect all day without a slight re application after a few hours and avoid kissing cheeks etc.  Also another tip (sounds odd but it works) is before you drink that glass of champagne….lick the glass gently first and it puts a barrier against the glass and stops it transferring.
I am not a big fan of long lasting lipsticks with a sealer that goes on top as they are too drying for the lips and you get cracking and bleeding of the lip colour.  Favourite lipstick has to be Charlotte Tilbury's Bitch Perfect….it seems to suit everyone.  If you are really not a fan of lipstick try a non sticky gloss such as Max Factor Honey Lacquer in Honey Natural. Now off you go and give them your best smile!
Carey Hawkins is a freelance make up artist and hairstylist. She is a regular contributor to FWS. Carey specialises in Weddings and lives in France. For more information visit: www.careyhawkinsmakeup.com