When it comes to shabby chic weddings especially those in France, there are many options for wedding drinks to serve.  This is one of my favourite DIY projects as wedding jam jar cocktails provide a quirky yet fun solution for what drinks to serve your wedding guests and can also save you the cost of hiring a bar service.
As the name suggests you will need either recycled jam/ mason jars importantly WITH  lids or you can purchase these from many jam making supply stores.  Then choose your favourite cocktails to make ahead of time and dispense into the jam/mason jars before securing with a screw lid and then serving them to your guests.
Make sure to choose cocktails in a range of colours to create ane eye catching display such as a rustic bucket full of ice and then provide cute drinking straws and fruit to garnish.
French Wedding Style Blog – Photography © –

French Wedding Style
As it was bank holiday weekend yesterday I put my mixology skills to use and here are two wedding jam jar cocktail recipes to start your own self service shabby chic wedding bar.
Pink Grapefruit Mojito Cocktail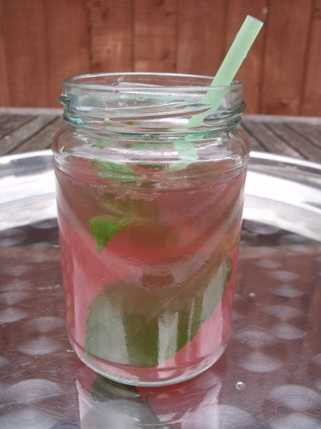 Handful of mint leaves
1/2 oz. fresh lime juice
1/2 oz. simple syrup – dissolve 2 cups of sugar into 1 cup of boiling water and let cool.
1 oz. light rum
1/2 oz. fresh pink grapefruit juice
1/2 oz. grapefruit liqueur
Sparkling water
How to Make It:
Muddle mint in lime juice and simple syrup.
Add ice and remaining ingredients except sparkling water and shake briefly.
Pour into a highball glass.
Top with sparkling water.
Happy Youth Cocktail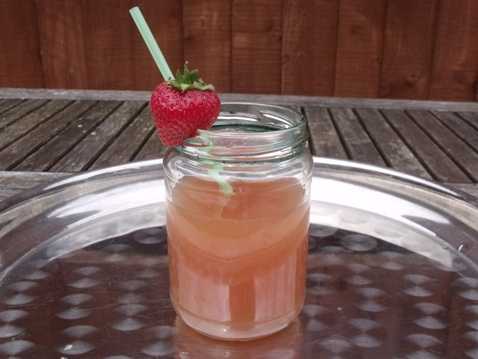 1 oz cherry brandy
1 oz sugar
1 tsp orange juice
3 oz Champagne
How to make it:
Pour the cherry brandy and orange juice over the sugar in a cocktail shaker and shake. Add the champagne, and serve.
If you trial your wedding cocktails and they start to separate just a little, then not to worry a quick shake by the guest of the jar with the lid on and et voila!
Have fun mixing!
Monique xx